Carve out some more time today to stretch it all out. Follow this sequence in the morning and before bed:
Hold Child's Pose for 1 minute.

Hold Standing Forward Fold for 2 minutes.

Do Cat-Cow for 5 minutes.
This sequence will help increase spinal awareness, which is a large part of slouchy posture.
Child's Pose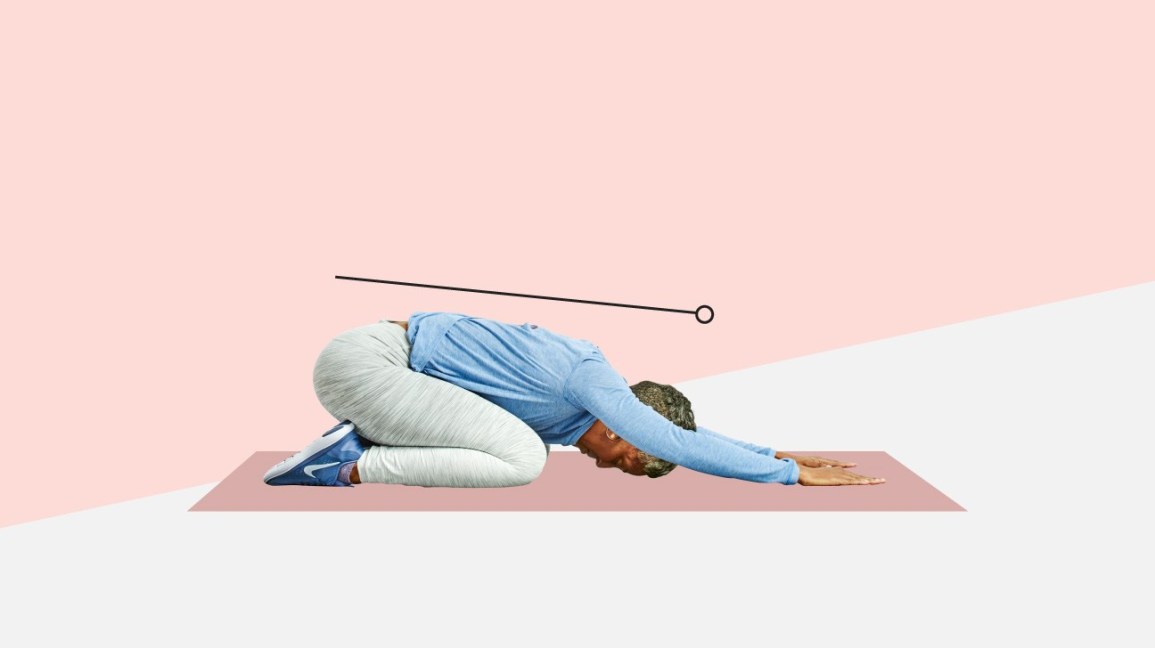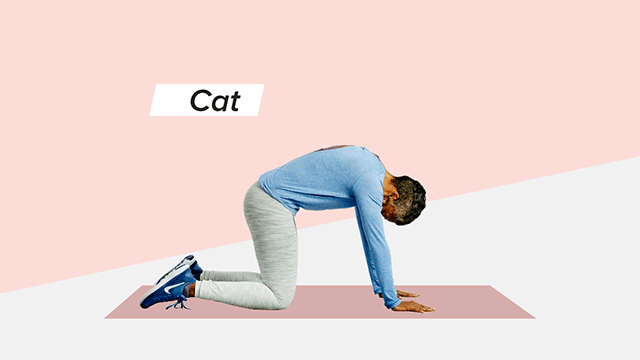 Here's how to do Cat-Cow:
Start on all fours. Your wrists should be stacked under your elbows, which are stacked under your shoulders. Keep your fingers spread against the ground for increased stability, and keep your neck neutral.

Begin the Cat phase: As you exhale, tuck your tailbone under using your abdominal muscles to push your spine toward the ceiling, making the shape of a Halloween cat. Lengthen your neck and allow your head to reach toward your chest so your ears come down by your biceps.

On the in breath, "swoop and scoop" the pelvis into the Cow position so your belly is dropped toward the floor. Lift your chin and chest, and gaze up toward the ceiling. Draw your shoulders away from your ears.
How does it feel to use these muscles?

Until tomorrow,
The Healthline Team
To see all newsletters, click here.
Our services, content, and products are for informational purposes only. Healthline Media does not provide medical advice, diagnosis, or treatment. See additional disclaimer information.
© 2020 Healthline Media
660 Third Street, 2nd Floor, San Francisco, CA 94107