You're juggling a few moves now. Don't fret if you forget the exact sequence. What matters is that you're working your muscles.

Today, do the following:
Hold active Child's Pose for 1 minute.

Hold Standing Forward Fold for 2 minutes.

Hold Cat-Cow for 2 minutes.

Add 2 minutes of Chest-Opening Stretch.
Child's Pose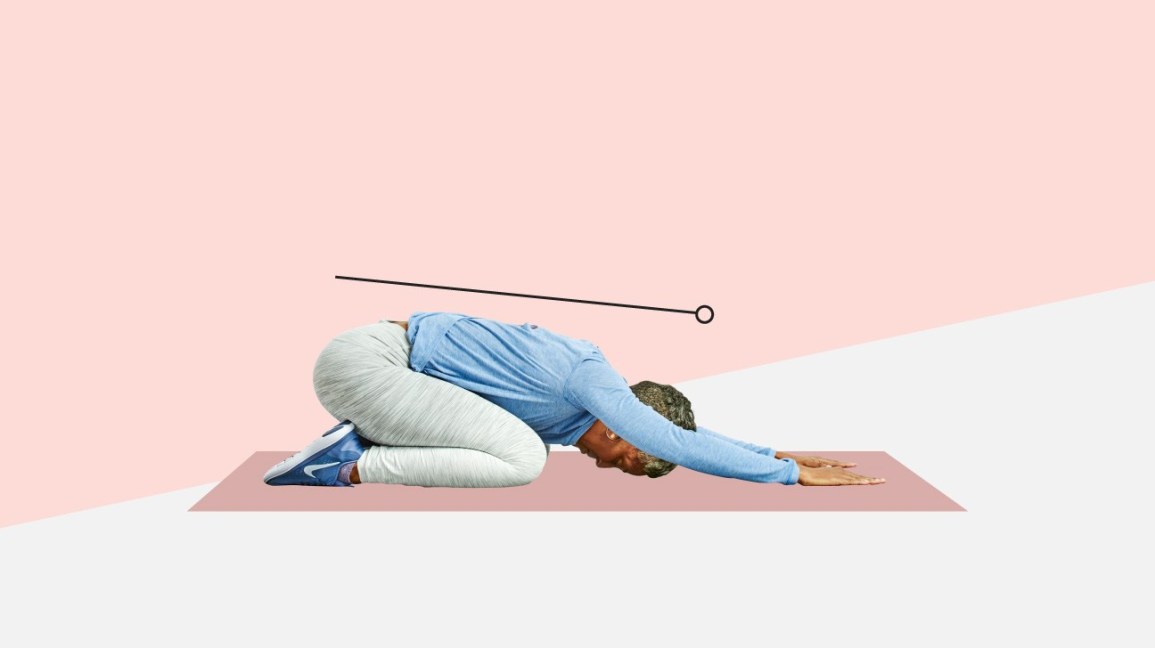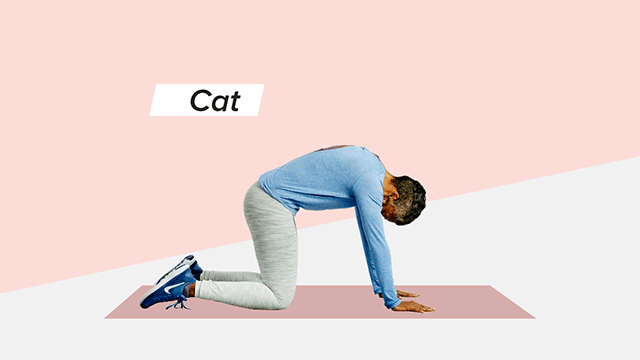 A chest stretch is the inverse of how we normally sit at work, so it can help reverse poor alignment and ward off back pain. Do this morning and night.

Here's how to do it:
Start standing, or start on your knees, sitting on your heels. If you have knee joint pain, sit on your butt with your legs stretched out in front of you.

Reach your arms behind you and interlace your fingers below your lower back. If your hands don't reach, use a small towel between them.

Keep your head neutral and your eyes set straight ahead.




Then, when you're ready, begin to lift your chest so that your entire trunk elongates toward the ceiling and reach your hands back toward the floor.

Hold this pose for 5 breaths, then relax and repeat.
Until tomorrow,
The Healthline Team
To see all newsletters, click here.
Our services, content, and products are for informational purposes only. Healthline Media does not provide medical advice, diagnosis, or treatment. See additional disclaimer information.
© 2020 Healthline Media
660 Third Street, 2nd Floor, San Francisco, CA 94107