For today's challenge, follow these steps:
Do 1 minute of active Child's Pose.

Hold 2 minutes of Cat-Cow.

Do 2 minutes of the Chest-Opening Stretch.

Stand up and do 2 minutes of the Standing Forward Fold before doing 2 minutes of Standing Cat-Cow.
Child's Pose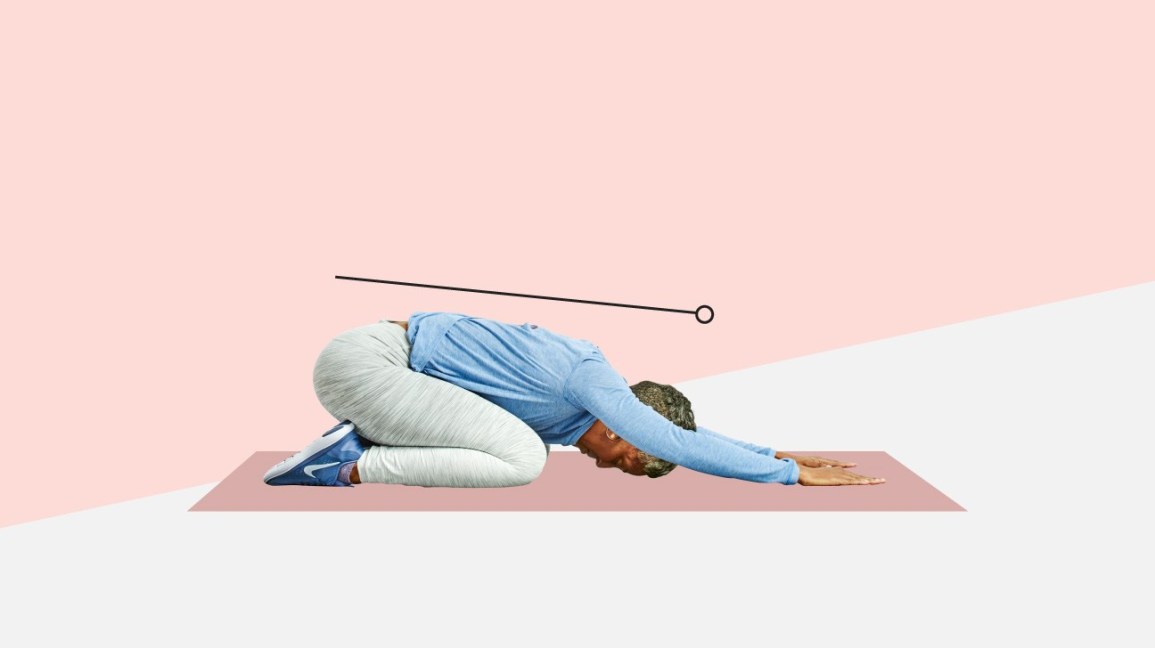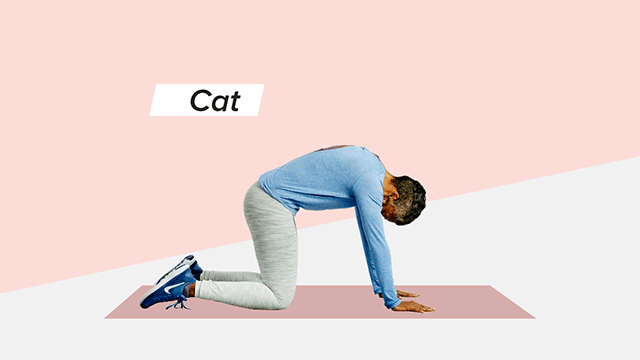 Here's how to do Standing Cat-Cow:
With your legs hip-width apart and knees bent, place your hands either out in front of you or on your thighs for added balance.

Keeping your legs static, begin the cat (upward) phase. Lengthen your neck and allow your head to reach toward your chest, maintaining alignment with the spine.

On the in breath, "swoop and scoop" the pelvis into Cow position.

Hold each pose for 5 breaths and repeat.

Until tomorrow,
The Healthline Team
To see all newsletters, click here.
Our services, content, and products are for informational purposes only. Healthline Media does not provide medical advice, diagnosis, or treatment. See additional disclaimer information.
© 2020 Healthline Media
660 Third Street, 2nd Floor, San Francisco, CA 94107