☕️ Affirmed
| TOGETHER WITH | |
| --- | --- |
Good morning. Today's top blurb is brought to you by our dear friends on the growth team.
Enjoying the newsletter? Share it with a friend or coworker. Not only will you appear worldly, but when you hit certain milestones you'll win prizes like exclusive content and Brew swag.
Aim for the Brewneck—you will not regret it. Start sharing now.
| | | | |
| --- | --- | --- | --- |
| | NASDAQ | 13,128.95 | + 0.43% |
| | | | |
| --- | --- | --- | --- |
| | S&P | 3,809.84 | + 0.23% |
| | | | |
| --- | --- | --- | --- |
| | DOW | 31,060.47 | - 0.03% |
| | | | |
| --- | --- | --- | --- |
| | GOLD | 1,847.90 | + 0.20% |
| | | | |
| --- | --- | --- | --- |
| | 10-YR | 1.089% | - 4.50 bps |
| | | | |
| --- | --- | --- | --- |
| | OIL | 52.89 | - 0.60% |
*As of market close
Government: Donald Trump became the first US president to get impeached twice, after a House majority (including 10 Republicans) charged him yesterday with "incitement of insurrection." The Senate trial won't take place until after Joe Biden is sworn in, meaning President Trump will likely serve out his full term in office. 
Debt: The U.S. government's budget deficit hit $144 billion in December. In the same month in 2019, it posted a $13 billion deficit.
Markets: Investors are taking a lazy river approach to start a year that's been nothing but wave pools. Stocks barely budged one week out from Biden's inauguration.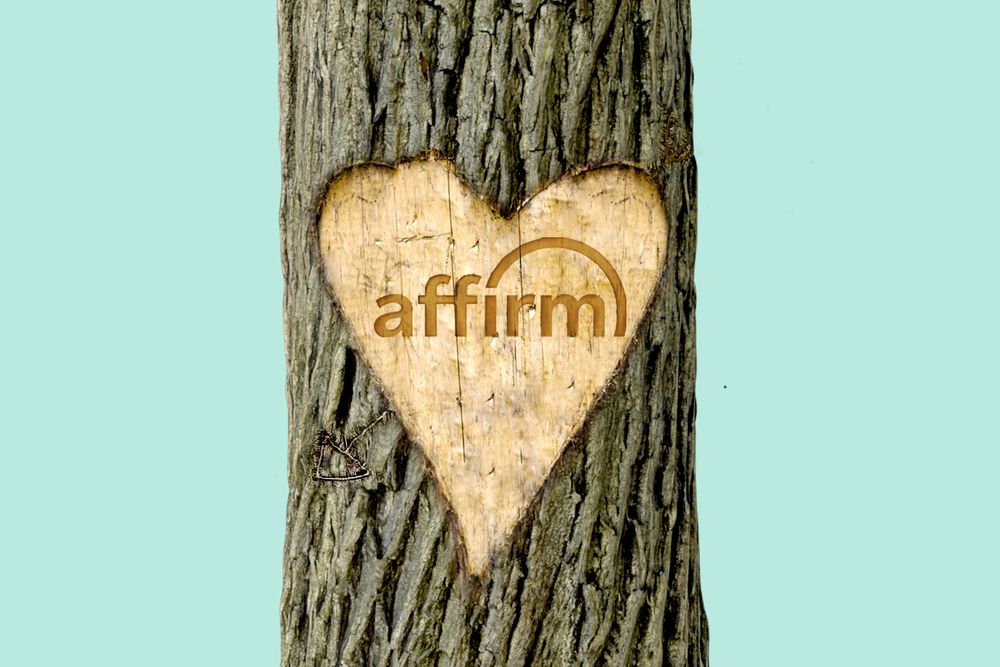 Francis Scialabba
Affirm, a company that helps consumers finance online purchases, went public yesterday in the first meaty IPO of 2021. Investors' reaction?
More, please. Shares briefly topped $100 after being priced less than half that, before finishing the day up 98%.  
The backstory: A personal lender that offers pay-as-you-go options at a variety of merchants, Affirm benefited from the rise of e-comm during the pandemic. "Buy now, pay later" has become an attractive payment plan for budget-conscious consumers, especially since Affirm doesn't charge late fees. "We don't profit from our customers' mistakes and misfortunes," CEO Max Levchin told Fortune. 
So how does it profit? 
Affirm charges interest over the course of most customer payment plans, but a significant chunk of its revenue comes from the fees it charges merchants who use its service. This has been especially lucrative because of one particular merchant—Peloton. 
Affirm's partnership with the trendy fitness company accounts for a mind-boggling 28% of its total revenue.
It's trying not to be a one-partnership pony. Affirm inked a second substantial agreement back in July 2020 with another e-commerce leader, Shopify. In exchange for allowing Affirm to become the exclusive point-of-sale financier of its checkout service, Shop Pay, Shopify was granted warrants to buy around 20 million shares in the company. 
The long road ahead
Despite a favorable business environment and Jimmy Fallon-level investor enthusiasm, Affirm lost $112 million in its last fiscal year and has yet to turn a profit. But Levchin knows a thing or three about navigating the public markets. 
As a member of the "PayPal mafia" with investor Peter Thiel, Elon Musk, and others, he helped take the fintech giant public in 2002. 
Bottom line: Affirm's entry into the "doubled in value on the first day of trading" club alongside other unprofitable companies like Snowflake and DoorDash could lead to more scrutiny of what some consider a broken IPO process.
Yesterday, Airbnb stock shot up 5.7% to a record high, eclipsing a market value of $100 billion for the first time since it IPO'd just over a month ago. 
Airbnb's stock mirrors the rise in other travel names such as Tripadvisor, as investors bet on a vacation binge for the ages once we've all been vaccinated.
But it's tightening the screws on the home front
Airbnb said yesterday it's blocking new reservations and canceling existing ones in the DC metro area next week, when Joe Biden is set to be inaugurated as president.
Tensions are high in the city following last Wednesday's siege of the Capitol building by pro-Trump extremists. Local officials are asking people to stay home.
Facebook has also been tracking a rise in plans for more violence spawned by the Capitol attack, a spokesperson told Reuters. The dates center on the Jan. 20 inauguration.  
Interesting angle: Barack Obama's inauguration in January 2009 was a pivotal moment for Airbnb's cofounders, who became convinced of their business model that week when they witnessed the flood of people looking for short-term accommodations.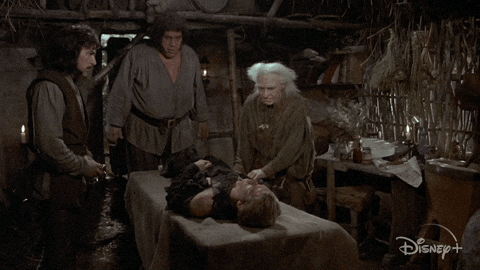 Giphy
WeWork and GameStop, two companies that have toed the line between "mostly dead" and "all dead" over the past year, are mounting surprising comebacks in 2021. 
WeWork: Despite the overall downturn in demand for office space, WeWork may have actually gained momentum during the pandemic. According to CEO Sandeep Mathrani, the company is on track to be profitable by the end of the year. Why? "Flexible" office space is emerging as an attractive option for workers and companies that are frustrated with the bedroom-as-boardroom life, but don't want to return to a traditional office format. 
GameStop: Like many legacy retailers, the video game peddler has been struggling to compete with nimbler online rivals. So rather than beat 'em, it invited the cofounder of e-commerce pet brand Chewy to its board. Investors loved the move and the stock climbed nearly 60% yesterday.
One important wrinkle: GameStop has been an especially popular target for short-sellers, who profit if the stock price drops. Yesterday's pop prompted the short-sellers to cut their losses...which subsequently drove the stock price even higher. 
SPONSORED BY IMA® (INSTITUTE OF MANAGEMENT ACCOUNTANTS)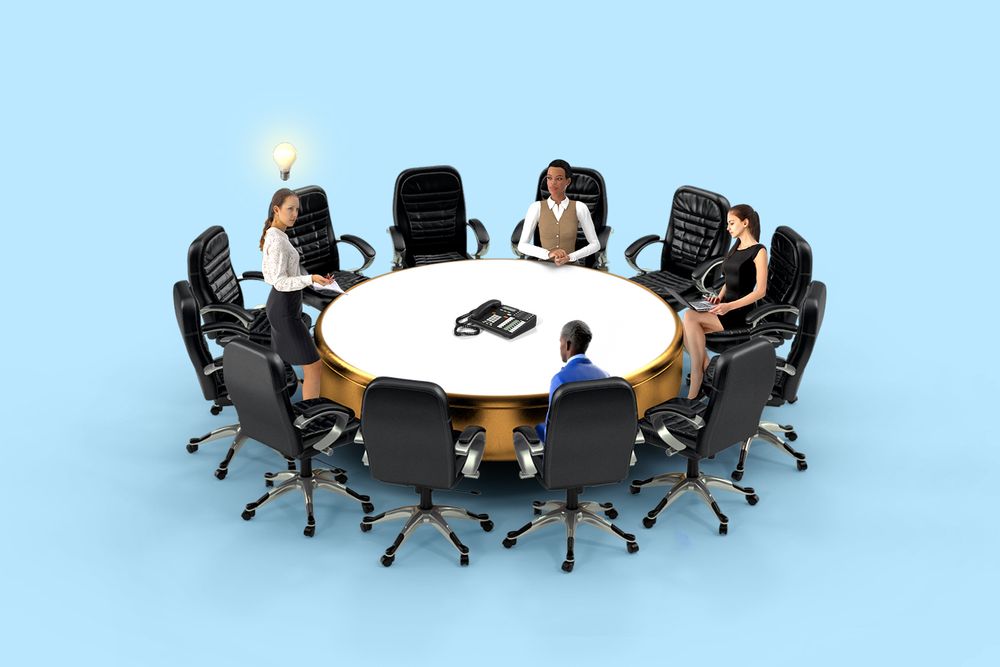 When you think about your career, what comes to mind? Are you where you want to be, or are you still looking to make an impact?
Since you're a reader of this here fancy pants newsletter, we have a feeling you're ready to make some big changes.
And we know how you can do just that. For over four decades, the premier certification in finance and accounting has been the CMA® (Certified Management Accountant).
It's not just another accolade to put on your wall; it's a widely recognized way to show the world that you are a difference maker. 
In only 12–18 months, you'll earn a mastery in 12 important areas including:
Planning and Analysis
Performance Management
Risk Management and Internal Controls
Technology and Analytics 
So if you're ready to take your career to the next level—and beyond—learn more about the CMA® certification here.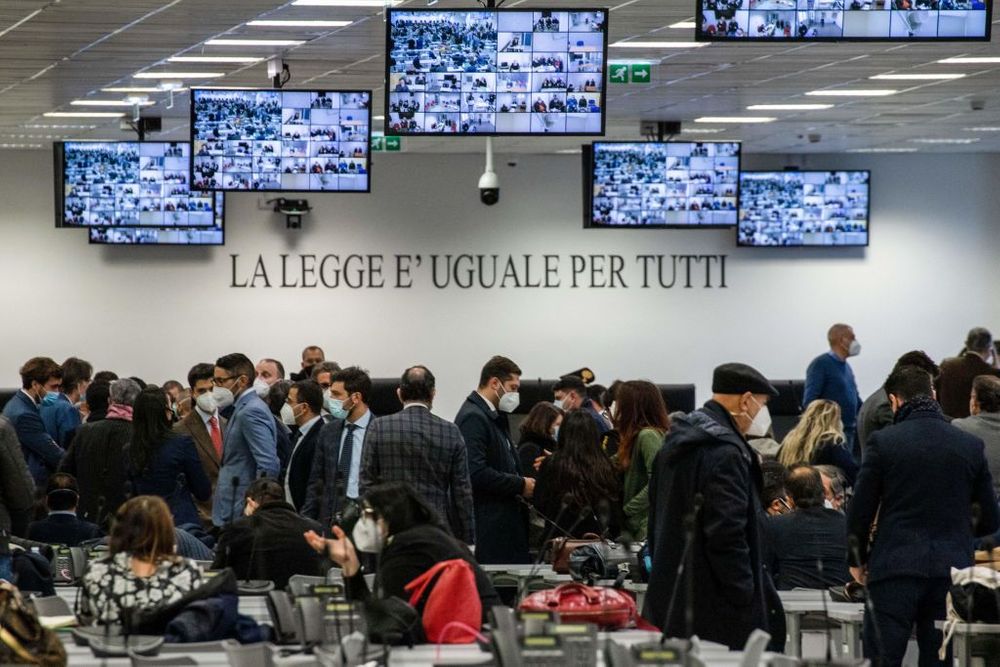 Gianluca Chininea/Getty Images
Yesterday, a judge in the Italian region of Calabria (the boot's toe) kicked off a massive trial targeting one of the biggest crime syndicates on Earth: the 'Ndrangheta. James Gandolfini probably just burst into your mind, but it's more like The Wire meets Narcos meets Home Alone. 
The 'Ndrangheta is one of the world's largest drug trafficking networks, controlling over 80% of Europe's cocaine trade. One 2013 study found it had more financial firepower than Deutsche Bank and McDonald's combined, with annual revenues of around €53 billion ($64.4 billion). 
The trial's 325 defendants include not just alleged 'Ndrangheta members but also alleged 'Ndrangheta colluders—politicians, civil servants, and businesspeople facing charges ranging from murder to drug trafficking to corruption. 
An elite police unit called the Cacciatori (meaning "hunters") sniffed out the defendants from bunkers hidden by sliding staircases, trapdoors, and manholes. 
Zoom out: Experts say this is Italy's biggest Mafia trial since the 1980s, when law enforcement tried to extinguish Silicy's infamous Cosa Nostra—an effort that hamstrung Cosa Nostra and provided an opening for the 'Ndrangheta.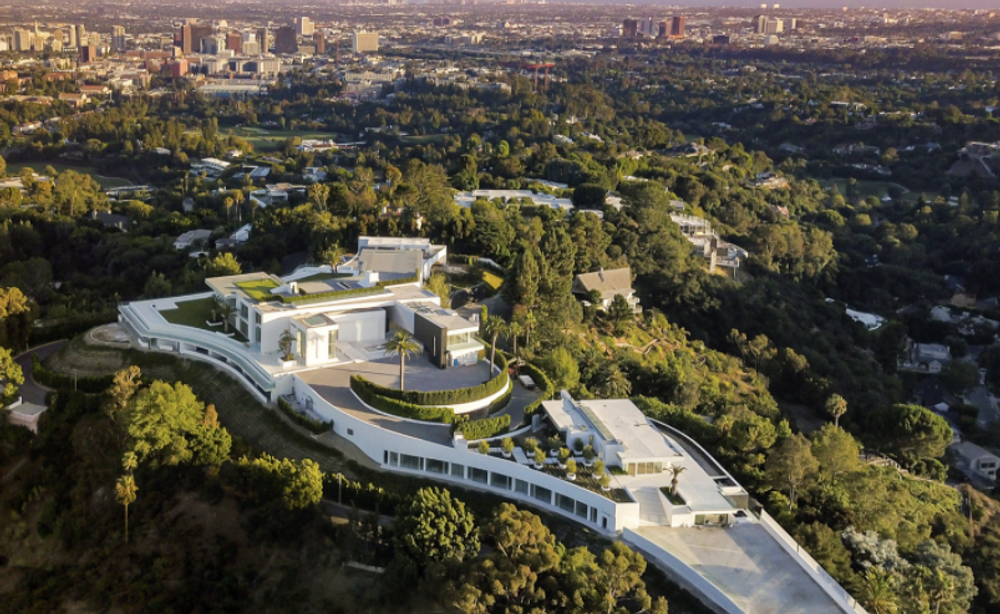 The Society Group PR
We've got the house for you. Details on Bel Air's ginormous property known as "The One" for its ginormity were shared with Architectural Digest for the first time this week. 
The specs: 
105,000 sq. ft. 
21 bedrooms, 42 bathrooms, 30-car garage "gallery," five swimming pools 
Bowling alley, 30-seat movie theater, full-service hair and beauty salon
Pretty staggering. But we did find one oversight: the property's moat only covers three sides, leaving the fourth vulnerable to invaders. 
The asking price? At a reported $340 million, AD calls it "America's priciest home." And in case the 10,000-sq.-ft. sky deck doesn't convince its eventual owner their home is one of a kind, recently passed city ordinances mean a house of this size will never again be approved in Los Angeles. 
We know what you're thinking and we agree, this property would make a great plotline for Season 4 of Selling Sunset. Sadly for reality TV fans, brokers at Compass and The Beverly Hills Estates nabbed the listing.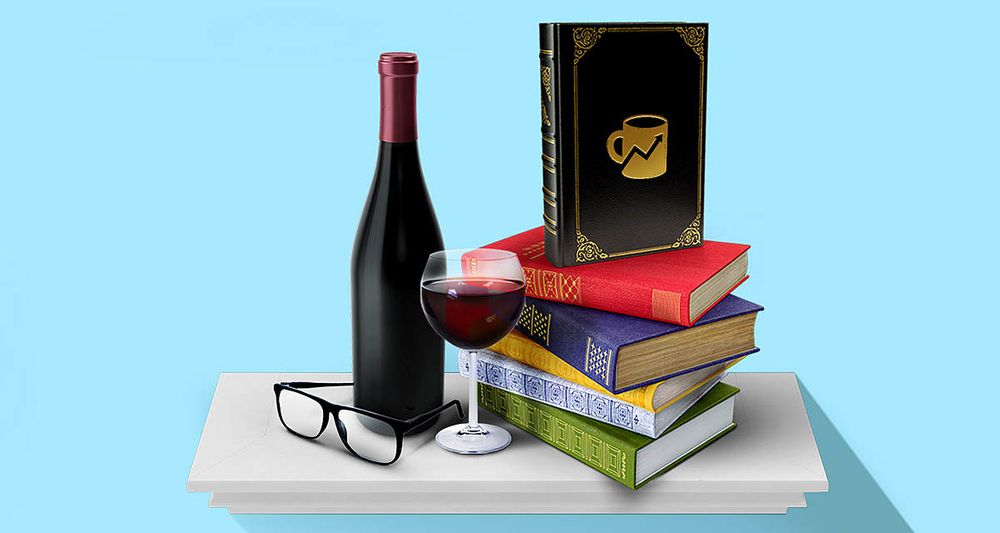 Francis Scialabba
Every other Thursday, Brew's Bookshelf brings you a few of our favorite, business-related reads. In honor of Martin Luther King Jr. Day on Monday, pick up a book on the civil rights icon's big dreams for economic opportunity.
Another week, another batch of crazy headlines from the news cycle. But one of these headlines is too weird to be true. Can you spot the one we made up? 
We made up the "Roblox" feud.