☕️ Cya
Good morning and welcome to the first actual Brew of the year. Whether you've been reading since bitcoin was at $500 or signed up just last week because your friend wanted stickers, we're grateful you're spending at least part of your morning having fun and learning about the business world with us. 
One thing we'd like to reiterate is that the Brew is a two-way street: If you read something that makes you laugh, think differently, or break out in hives, hit reply and let us know. Just note that there are, like, 2.6 million of you so if we take a few days to respond, it's just a volume thing.
Okay, on to the news.
| | | | |
| --- | --- | --- | --- |
| | NASDAQ | 12,888.28 | + 43.64% |
| | | | |
| --- | --- | --- | --- |
| | S&P | 3,756.07 | + 16.26% |
| | | | |
| --- | --- | --- | --- |
| | DOW | 30,606.48 | + 7.25% |
| | | | |
| --- | --- | --- | --- |
| | GOLD | 1,918.50 | +24.6% |
| | | | |
| --- | --- | --- | --- |
| | 10-YR | 0.937% | -87.3 bps |
| | | | |
| --- | --- | --- | --- |
| | OIL | 48.53 | - 21.4% |
*As of market close
Election: The Washington Post obtained the audio recording of an hour-long call in which President Trump repeatedly tried to pressure Georgia Secretary of State Brad Raffensperger, a Republican, into finding enough votes that would make him the winner in the state. Raffensperger rebuffed Trump, saying "the data you have is wrong."
Markets: Many stock markets around the world were closed on New Year's Day, so today will be the first trading session of the year for most investors. They hope 2021 returns will be as lucrative as last year's.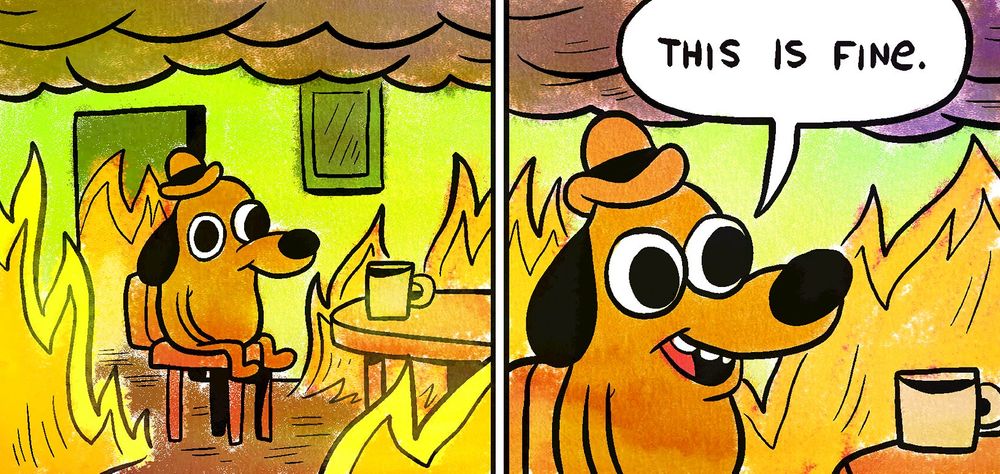 Popular meme
During a year of human suffering, economic crisis, and psychological trauma, stocks in the S&P 500 index rose 16% to close 2020 at a record high. The tech-heavy Nasdaq gained a remarkable 44%. And the Dow will also begin trading this morning at a record.
So why the split screen? 
A flood of stimulus money: The Fed lowered the cost of borrowing money to nearly zero and Congress poured trillions into the economy to support ailing households and businesses.
Corporations seized on the New Normal: Big tech giants, e-commerce leaders like Etsy and Shopify, and biotechs like Moderna all benefited financially from the pandemic.
The rise of retail traders: With nothing else to spend money on, well-to-do individual investors went hyperactive on free trading apps like Robinhood. In June, individual investors accounted for about 20% of stock market activity on average, per Citadel Securities.
It wasn't just stocks. Gold (+24.6%) and silver (+47.6%) had their best years since 2010. 
And it wasn't just physical assets hitting stratospheric levels. Yesterday, the price of the cryptocurrency bitcoin sprinted past $34,000, extending its wild 2020 rally into the new year. Bitcoin gained more than 300% in 2020, and it's already up over 12% in 2021. 
The b-word
If it looks like a bubble, smells like a bubble, and exhibits price-to-earning ratios like a bubble...is this thing going to implode soon? 
Signs the bubble is about to pop: The rapid rise in special purpose acquisition companies (SPACs) taking untested companies public, astronomical first-day "pops" when a company IPOs, and loads of speculative trading from retail investors, writes Bloomberg.
Signs the bubble is not a bubble, just healthy growth: the Fed's promise to keep interest rates low for the foreseeable future and the arrival of coronavirus vaccines to end the pandemic.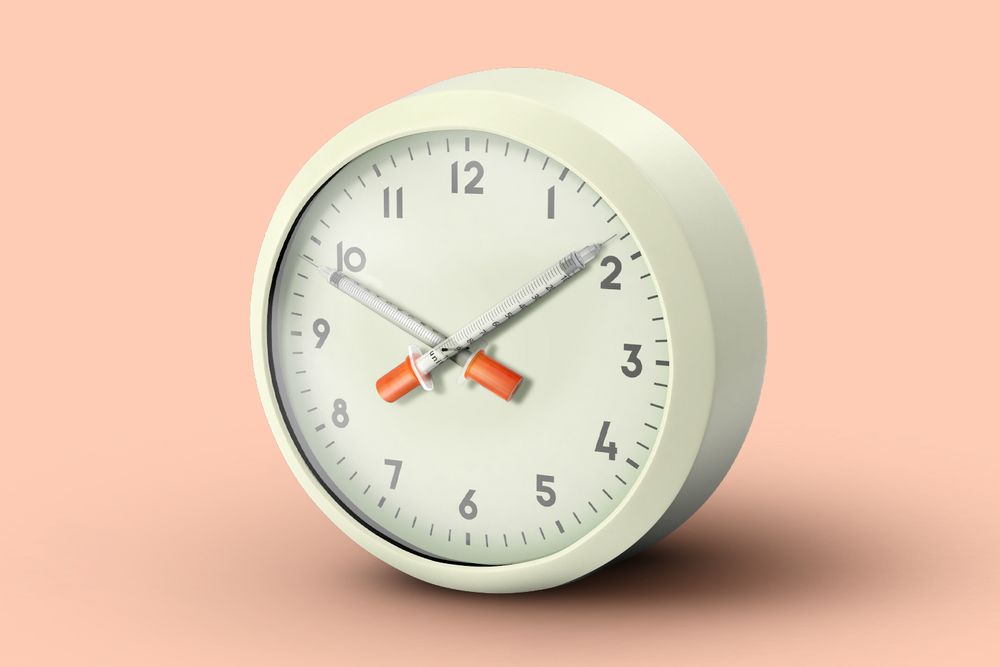 Francis Scialabba
We may have turned the page on 2020, but the coronavirus remains a public health and economic menace. The death toll in the U.S. surpassed 350,000 and New York topped 1 million cases, the fourth state to hit the milestone. 
At least we have two vaccines to immunize people, right? Well, even that's not going according to plan. The U.S. has fallen far short of its goal to administer 20 million doses by the end of 2020 (the CDC reports the number at 2.8 million). On Friday, GOP Sen. Mitt Romney blasted the process: "That comprehensive vaccination plans have not been developed at the federal level and sent to the states as models is as incomprehensible as it is inexcusable." 
Dr. Anthony Fauci, the nation's top infectious disease official, acknowledged there were "glitches" in the process, but said the U.S. was picking up the pace over the weekend and should be on track soon.
Critics of the U.S.' rollout point to Israel's success, where more than 10% of the population has been immunized.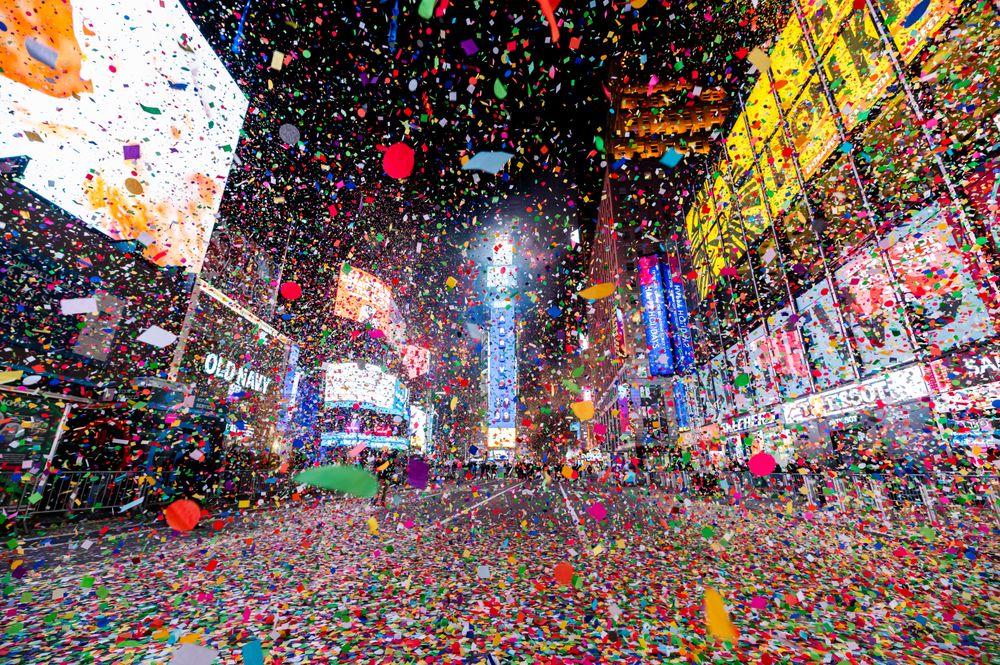 Noam Galai/Getty Images
A quick recap of some new rules/regulations/changes that went into effect while you weren't watching the ball drop on New Year's.
Minimum wage: Twenty states and 32 smaller localities raised their minimum wage, 27 of those to $15/hour or more, on Jan. 1. President-elect Joe Biden is in favor of a $15 federal minimum wage; it currently stands at $7.25.
The Stamford branch of streaming services: In case you've managed to avoid NBCUniversal's ad blitz promoting the move, The Office has left Netflix for NBC's streaming service, Peacock. 
Transparency in Coverage: The Trump administration's new rule that forces hospitals to disclose the prices of their services went into effect. 
Distracted driving: A few states are clamping down on the use of cellphones while driving. In Virginia, you can't use a phone for any reason when behind the wheel. 
Expiring copyrights: Classic works from the year 1925, including The Great Gatsby, have now entered the public domain. That means, among other things, you can make any Gatsby adaptation you'd like without asking for permission or paying a fee. How about a TikTok musical to get things started? 
SPONSORED BY THE MOTLEY FOOL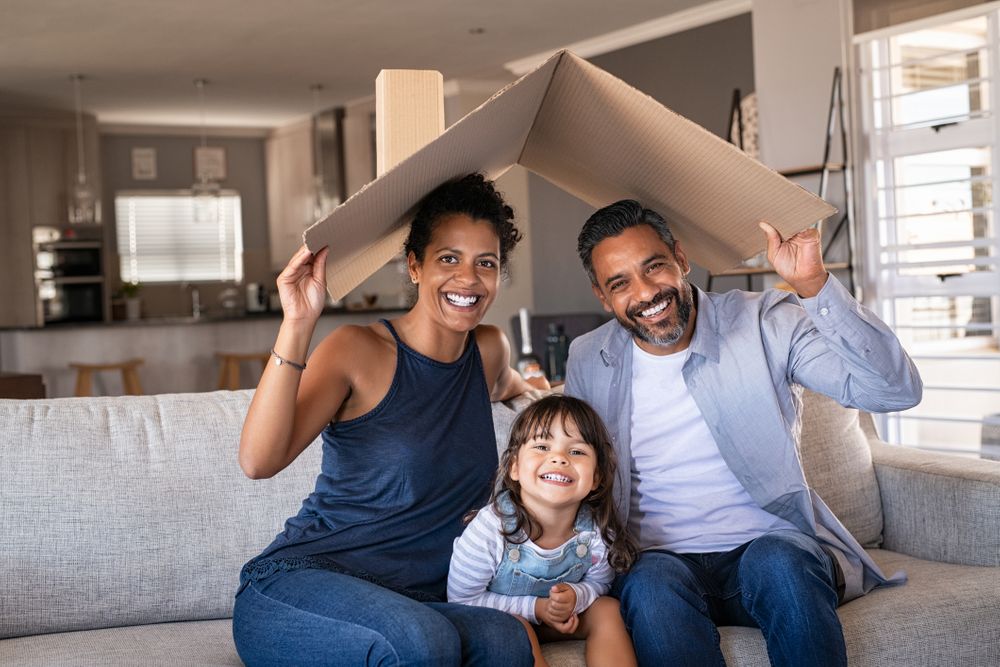 Choo choo, are we right? Get your caboose over here because we have another "All In" stock buy alert from the conductors at The Motley Fool. 
When we heard that it's incredibly rare for both of Motley Fool's co-founders to agree on the same stock (it's only happened 27 times), you better believe we made a train whistle sound with our mouth.
If you're wondering about the value of the "All In," look at its track record: this designation has an average return of 1,328%. And previous picks include Netflix (up 28,074%), Baidu (up 1,855%), and Salesforce (up 3,110%).
The next pick is an up-and-comer that may be leaving the station before long, so don't be late. 
Get on The Motley Fool Stock Advisor train today.
[Returns as of 12/17/2020]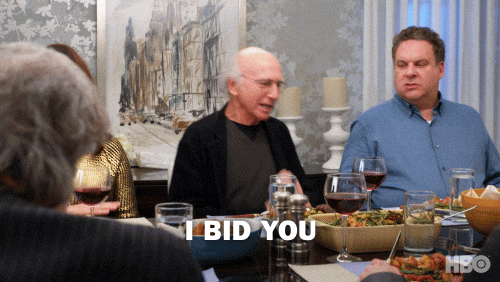 Giphy
Four-and-a-half years after the infamous vote was held, the United Kingdom officially "Brexited" from the European Union on January 1. Now that the deed is done, let's turn our attention to the ripples created by Britain's geopolitical cannonball. 
Economically, the more than 1,200-page trade deal signed Dec. 30 will have the biggest impact. Britain is now out of the single-market economy that guaranteed EU members could buy and sell goods with each other without tariffs or quotas. The new trade deal offers many of the same freedoms, but lays out shiny new red tape and additional regulatory barriers for goods passing across the EU-UK border.
Geopolitically, Brexiteers are excited to have "freedom in our hands," said Prime Minister Boris Johnson. But opponents think leaving the bloc will torpedo Britain's diplomatic standing on the global stage. 
Bottom line: The spirit of Brexit has seeped through the UK itself; Scotland and Northern Ireland, which voted strongly against Brexit, could opt to leave the United Kingdom to try and rejoin the EU. 
+ Optional homework: One of Morning Brew's most popular links of all time is this explanation of the difference between the UK, Great Britain, and England.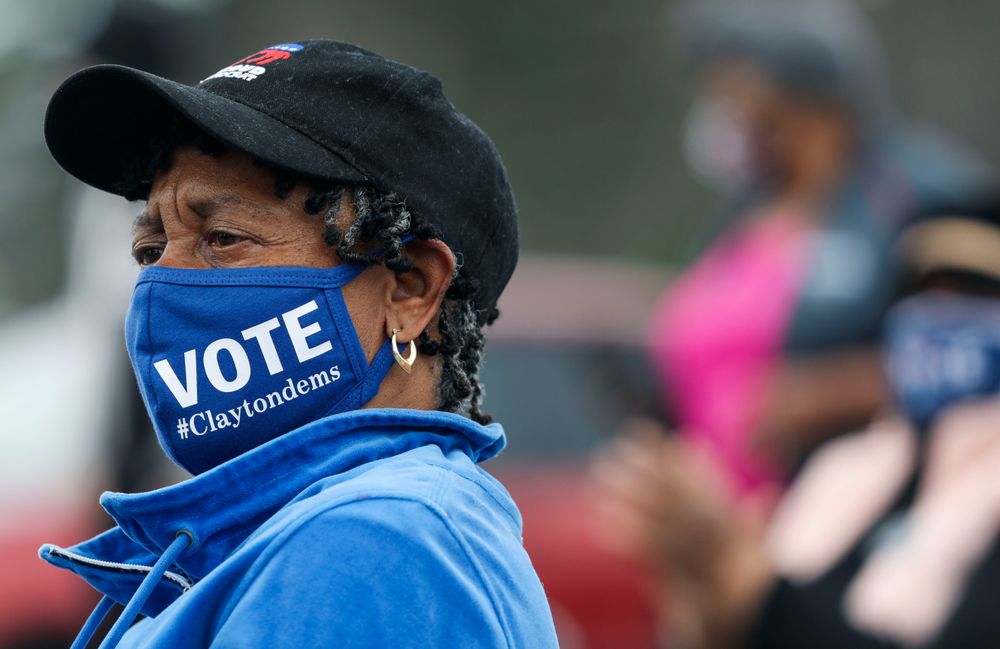 Sandy Huffaker/Getty Images
Politics: Georgia will be on everyone's minds tomorrow when two tight, intense runoff races will decide the party that controls the Senate and the ability of Joe Biden to enact his agenda. Get ready to wait—the results may take a few days. 
On Wednesday, Congress will meet to certify the Electoral College vote that declares Joe Biden the winner of the presidential election. Some GOP lawmakers, including Sen. Ted Cruz, are trying to delay the certification.
Earnings: Walgreens reports on Thursday, but other than that it's a quiet week.
Economic data: It may be 2021, but we're still tallying the wreckage from 2020. The December jobs report on Friday will round out the full picture of the historically disastrous year for the labor market. In percentage terms, it was the worst employment recession since WWII. 
Everything else:
Discovery's streaming service, called (what else?) Discovery Plus, launches today. 
The NFL playoffs start on Saturday.
The final Alex Trebek-hosted episodes of Jeopardy! will air this week.
SPONSORED BY THE MOTLEY FOOL
Book recs: This list of (mostly) business-centric books is a good place to start knocking off your 2021 reading goals. 
Dive back into the week/year: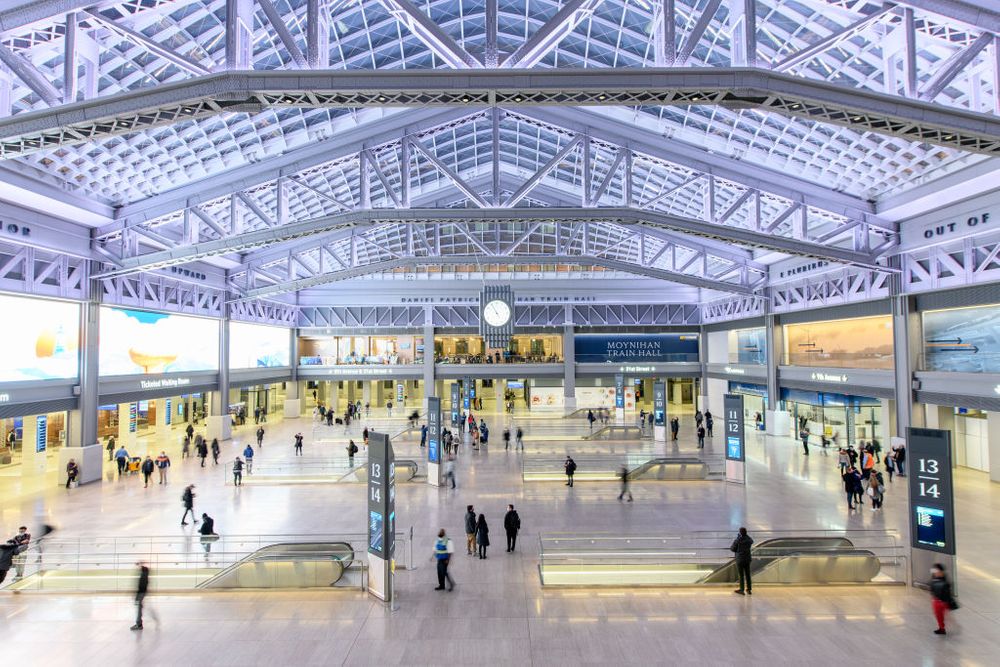 Roy Rochlin/Getty Images
You're looking at the brand new Moynihan Train Hall that opened on New Year's Day. It's a much-needed expansion to which Northeast train station?  
You only need 5 more referrals to receive Morning Brew stickers.
If there's one thing we know about laptops, it's that they hate being naked. Get your comp some fresh Morning Brew stickers.
Hit the button below to learn more and access your rewards hub.
Click to Share
Or copy & paste your referral link to others:
morningbrew.com/daily/r/?kid=8e8ccc8f