☕️ Insurrection
| TOGETHER WITH | |
| --- | --- |
Good morning. Yesterday felt like a watershed moment in history, one of those days when you couldn't stop staring at the TV or refreshing Twitter. Let's get into what happened and the aftermath. 
| | | | |
| --- | --- | --- | --- |
| | NASDAQ | 12,740.79 | - 0.61% |
| | | | |
| --- | --- | --- | --- |
| | S&P | 3,748.14 | + 0.57% |
| | | | |
| --- | --- | --- | --- |
| | DOW | 30,829.40 | + 1.44% |
| | | | |
| --- | --- | --- | --- |
| | GOLD | 1,922.20 | + 0.71% |
| | | | |
| --- | --- | --- | --- |
| | 10-YR | 1.031% | - 0.70 bps |
| | | | |
| --- | --- | --- | --- |
| | OIL | 50.48 | - 0.30% |
*As of market close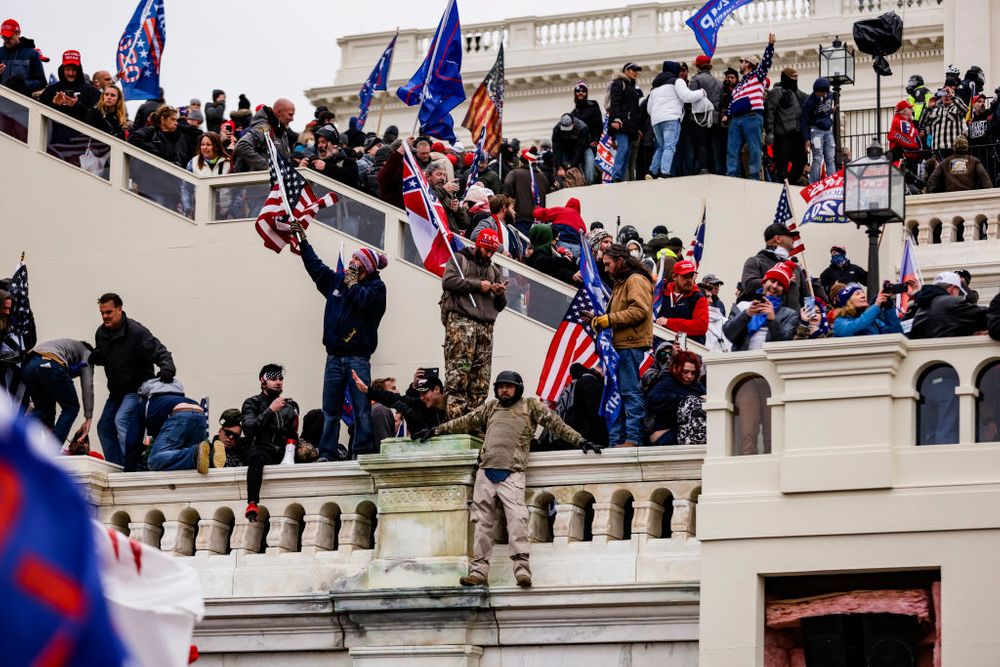 Samuel Corum/Getty Images
Yesterday, what had typically been a routine process in presidential transitions descended into one of the darkest days for American democracy. 
Congress's procedure to certify the election results in favor of Joe Biden was halted when a mob of President Trump's supporters infiltrated the U.S. Capitol building. Shortly before, Trump held a rally in which he repeated lies that he won last year's presidential election. 
The Capitol was placed on lockdown and Vice President Mike Pence was rushed out of the Senate chamber.
In response to the pandemonium, both the D.C. and Virginia units of the National Guard were activated. Washington, D.C., Mayor Muriel Bowser ordered a 12-hour curfew beginning at 6pm. 
As it happened
The president's supporters appeared to overcome Capitol security without much trouble. Many lawmakers were ordered to shelter in place and some had to wear gas masks to protect themselves from tear gas as they evacuated the building. 
Four people died as the Capitol was overrun. And two pipe bombs were recovered.
Zoom out: A group of Republican members of Congress, led by Texas Sen. Ted Cruz, started the day by trying to challenge the electoral count. Pence and Senate Majority Leader Mitch McConnell refused to join in.
Wall Street's reaction? 
Like nothing happened—stocks actually climbed yesterday. The Dow touched a record high, likely meaning investors believe the rioting was more of a blip than an indicator of long-term chaos. 
Congress tried to channel that energy when it reconvened late last night to ratify Biden's Electoral College victory. 
Yesterday evening, the country's top business leaders expressed their disgust with the riots at the Capitol.
Some called out President Trump by name. The head of the National Association of Manufacturers, Jay Timmons, wrote that Trump "incited violence in an attempt to retain power." Timmons urged Vice President Mike Pence to consider invoking the 25th Amendment to remove Trump from his position and "preserve democracy."
The trade group represents 14,000 companies in the U.S., including Pfizer and Exxon Mobil. Last year, it gave an award to Ivanka Trump for her support for the manufacturing industry. 
A snapshot of other statements from Corporate America
JPMorgan CEO Jamie Dimon: "Our elected leaders have a responsibility to call for an end to the violence, accept the results, and, as our democracy has for hundreds of years, support the peaceful transition of power."
Apple CEO Tim Cook: "Today marks a sad and shameful chapter in our nation's history." 
The head of the U.S. Chamber of Commerce: "Attacks against our nation's Capitol Building and our democracy must end now." 
Zoom out: Execs were growing anxious about the transition of power even before yesterday's violence. On Monday, more than 170 biz leaders wrote a letter to Congress urging lawmakers to certify Biden's win in the Electoral College.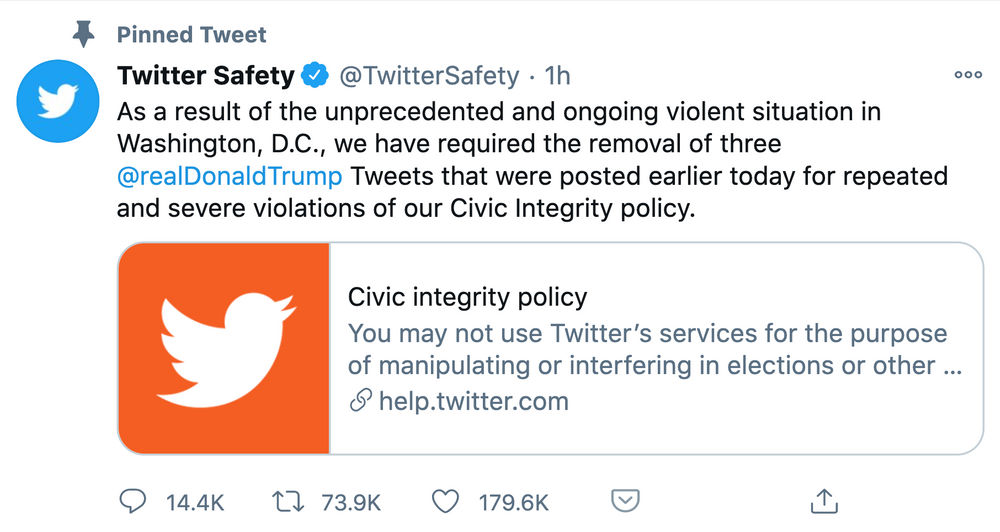 @TwitterSafety
Wondering why President Trump didn't send a barrage of tweets last night? He couldn't.
Yesterday, Twitter took the unprecedented step of removing three of Trump's tweets, then locked his account for 12 hours. Twitter cited "repeated and severe violations of our Civic Integrity policy" for the suspension. 
Twitter vs. Trump is nothing new
The company has flagged dozens of the president's tweets for disputed or misleading information this election season. But Trump's status as a world leader offered him special treatment under Twitter's policies. 
Yesterday, that status changed after the president posted a video in which he told Capitol rioters to go home but repeated false claims about how the election was stolen from him. "Our public interest policy—which has guided our enforcement action in this area for years—ends where we believe the risk of harm is higher and/or more severe," Twitter Safety explained in a tweet.
Zoom out: Facebook, which has come under fire for the way it's handed misinformation, also removed Trump's video and banned Trump's account from posting for 24 hours (so did Instagram). As for Twitter, it said any future violations from the president's handle will result in a permanent ban.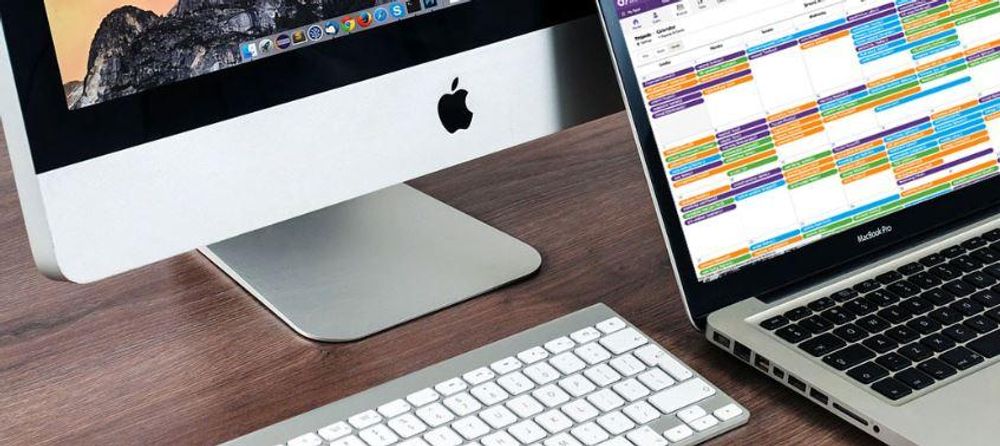 In addition to stretching daily, drinking smoothies, and promising yourself to stop cheating on the Sunday crossword puzzle, you should resolve to keep your business ops agile this year.
Yep, things move pretty fast in this world. Every business is now a digital business, and agility is what helps businesses stay ahead of the curve.
How do you deal with inflexible systems that were built for a pre-2020 world? You let people build their own solutions. 
Quick Base is the no-code platform that empowers problem-solvers to turn their ideas into applications. Whether it's streamlining sales, managing complex projects or onboarding employees, Quick Base enables your teams to be fully digital and completely agile.  
In other words, Quick Base's platform enhances core solutions, provides real-time insights & data, and makes it safe for your people to adapt and automate their own workflows.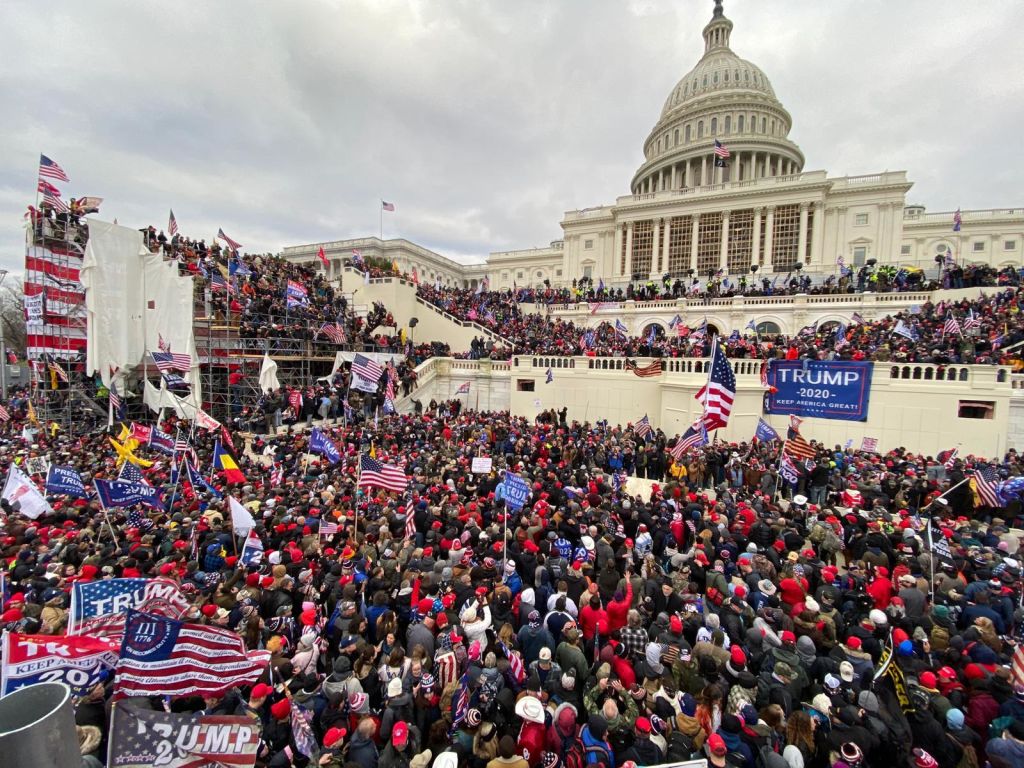 Tayfun Coskun/Anadolu Agency via Getty Images
Win McNamee/Getty Images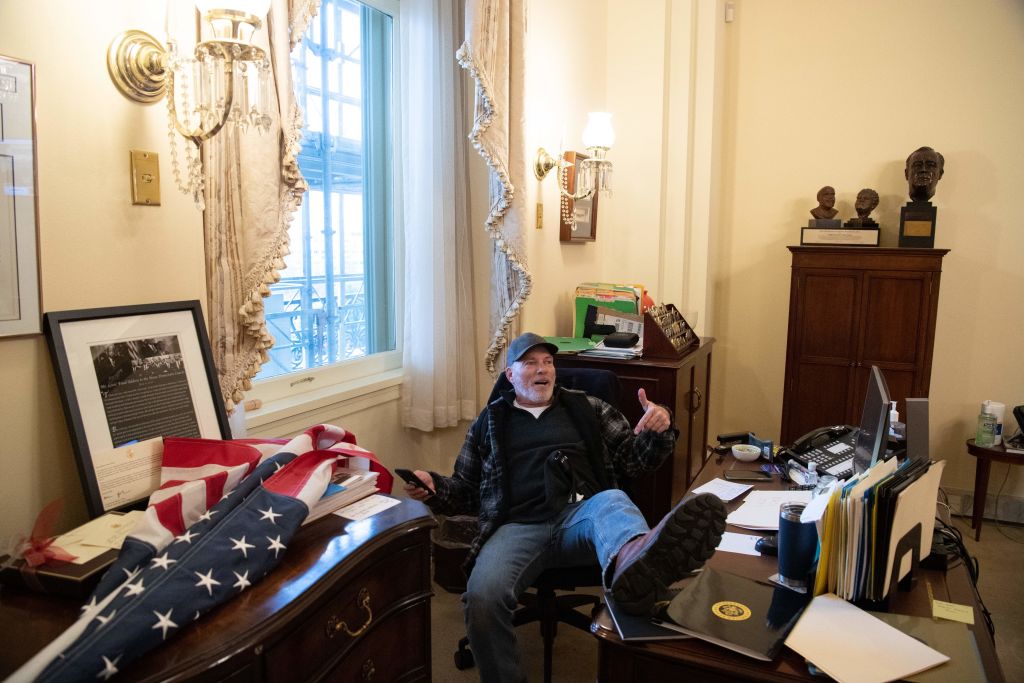 SAUL LOEB/AFP via Getty Images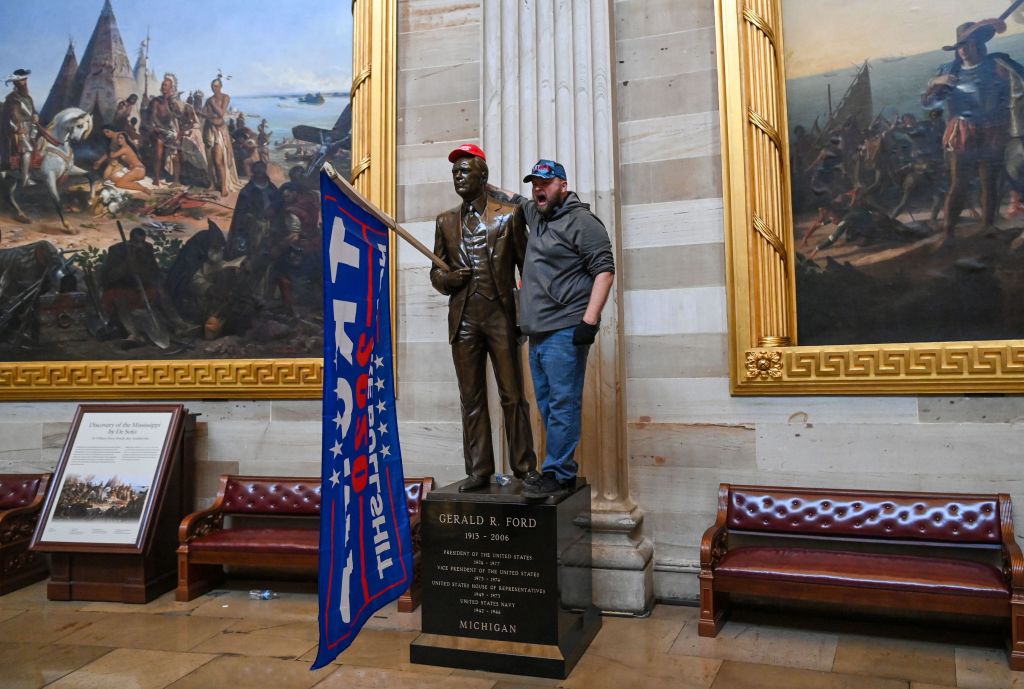 SAUL LOEB/AFP via Getty Images
Believe it or not, the mob taking over the Capitol wasn't the only seismic news from Washington yesterday. The Democratic party also completed its Georgia senatorial sweep, after media outlets projected challenger Jon Ossoff would defeat GOP incumbent David Perdue in a runoff election. 
Combined with Raphael Warnock's win, Ossoff's victory is enough to give the Dems the upper hand in the Senate.
That means…
It's stimmy season. A Democratic-controlled Congress will seek to pass an additional $600 billion in coronavirus stimulus spending, per Goldman Sachs. That's music to the ears of the business world, especially small-cap stocks in the Russell 2000, which ended the day up nearly 4%.
Why? The Russell index has a high concentration of companies in industries such as finance and manufacturing, which stand to benefit from increased stimulus measures.  
Bottom line: While Democrats will likely try to bring more regulation to the financial sector, major bank stocks actually reacted positively to the news out of Georgia. The calming prospect of additional capital being injected into the economy led to a 7.9% gain in the Nasdaq Bank Index.
Hitting pause on the Games section today given what transpired. We'll be back with a
puzzle tomorrow. 
** A Note From Domini Impact Investments
The Domini Funds are not insured, are subject to certain risks, and are available only to US investors by prospectus offer. Please review full legal disclosure here. You may lose money.