New year, new games, new consoles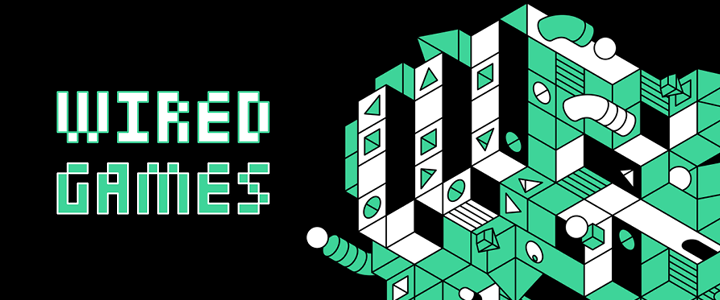 Happy New Year! We're back and off to a great start here at WIRED Games, and we're planning to make some improvements that you'll see very soon. Thanks so much for stopping by last month and across the holidays too. We had our best month since we launched this little project, so I'm really happy to see that you guys enjoy—or at least have a lot to say about—the things we're doing! As always, keep the feedback rolling in, you can reach us anytime at games@wired.com.
Somehow we managed to publish some great things in a post-Champagne, Hades-induced stupor (or maybe that was just me), and I'd hate for you to miss out on them. First of all, if you picked up a new console, definitely read these 15 tips to make the most out of your new Xbox Series X or Series S, or if you were lucky enough to score one, these 15 tips, tricks, and hidden features of the PlayStation 5.
Of course, new console or not, you'll need something to play, so check out our rundown of the biggest gaming surprises of the past year, and of course, the entire WIRED crew's personal favorites from last year. We're rounding up a list of the games we're most excited about this coming year too, so if you have suggestions we should look forward to, I'm all ears.
Beyond lists, WIRED Games contributor Matthew Gault did a deep dive into the racial reckoning facing Dungeons & Dragons, and its publisher, Wizards of the Coast, and found that while the game has been making strides in both characterization and representation, it's really the players pushing the envelope, while the company has fallen a bit short. The whole piece--complete with voices from people in the tabletop space, is an exceptional read.
And speaking of reckonings, it's clear that Twitch is becoming a go-to place for politicians and activists to reach communities they otherwise wouldn't be able to speak to—either because of geography or disillusionment. Imad Khan talked to some of the politicians working hard to reach a new generation of voters right where they spend their time. See? There's more to our shared hobby than mashing buttons. But you knew that already, didn't you? I'll see you next week.
🎮 The video games WIRED loved most in 2020. From Hades to Teamfight Tactics, Destiny 2 to Yakuza: Like a Dragon, here are the games that stole our hearts and keep us coming back—and we're willing to bet you'll find something you love among our chaotic game tastes, too.
⚔️ Dungeons & Dragons' racial reckoning is long overdue. As a D&D player myself, it can be difficult to reconcile some of the gross stereotypes in the game with the worlds we want to build, but as players, we can do it. It's a shame the makers of the game aren't as interested in that as the players seem to be.
📺 No, you don't need a new TV for the PS5 and Xbox Series X. There are some benefits, for sure, but depending on exactly how old your set is, they may not be worth spending another thousand or so over the cost of your shiny new console. Here's how to tell whether an upgrade is worth your money.
🗳️ Twitch is having a political renaissance. Between the 2020 November elections to this week's runoff elections in Georgia, Twitch has been a huge way for politicians and campaigns to engage and activate voters they wouldn't otherwise have access to, and it's working. Gamers are registering, and showing up at the polls.
🕹️ The PS5 and Xbox Series X are closing the PC-console gap. There used to be light years between console hardware and gaming PCs, even of similar generations, but the current generation of consoles is changing everything, and it's not just about stuffing more horsepower into the box.
Tonight, 7-8 pm ET: Kind Words → Lo-fi beats and life advice.
When you buy something using the retail links in our stories, we may earn a small affiliate commission. Much like subscribing to WIRED, these contributions help fund the journalism we produce every day. Read more about how this works.