The Capitol Siege and the White Man's Audacity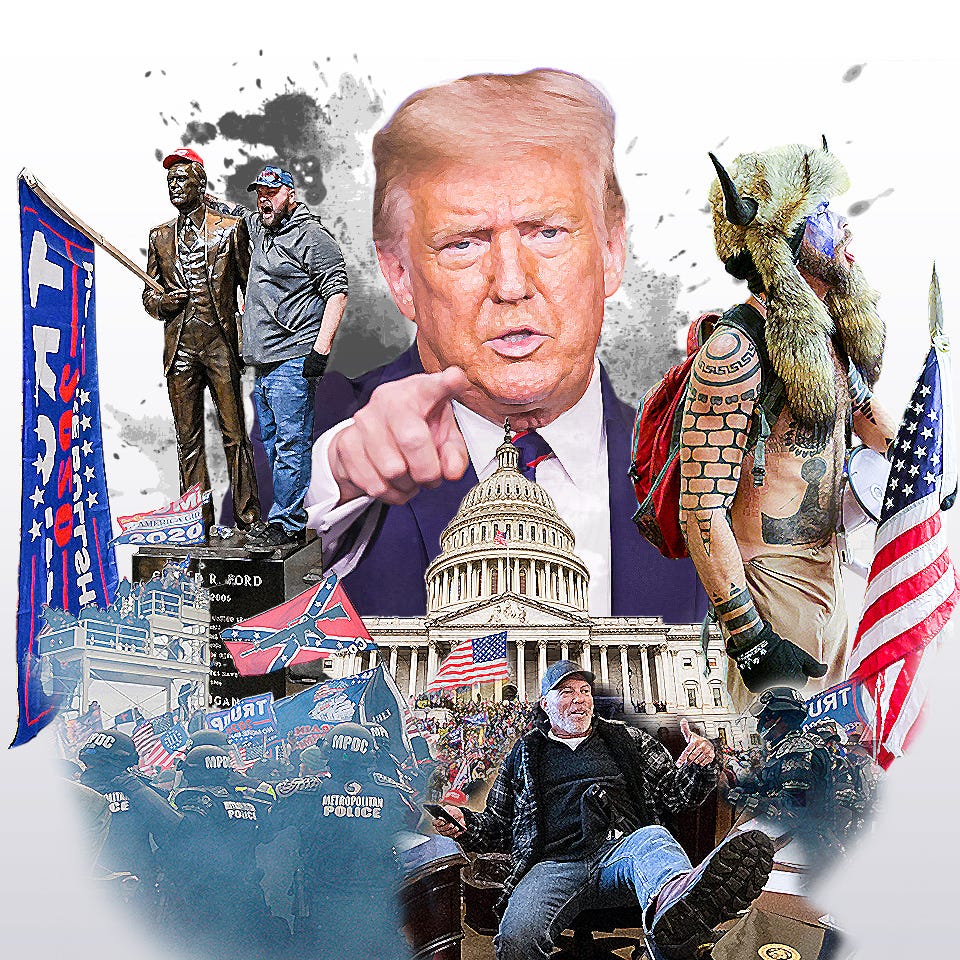 This republic is on a banana peel forreal.
How else to view frightened congresspersons crouched on the Senate floor in gas masks while Capitol Police drew weapons behind barricades to guard them. A sedition-minded dude dressed in a vest and hoodie, shoulder-flaunting a confederate flag down the hall. Insurgents clambering the walls outside the Capitol building like pseudo super villains who've come in contact with the stone the removes their powers.
How else to interpret Senator Josh Hawley greeting the mob with a raised fist. Arkansan Richard "Bigo" Barnett with his boots kicked up on Nancy Pelosi's desk, snatching a piece of her mail for a keepsake, ho-humming out of the building, and highsighting on camera, "I wrote her a nasty note, put my feet up on her desk, and scratched my balls."
What else to make of a shirtless, tattooed, dear-antler-fur-hatted terrorist flexing for a picture in the alofted dais of the Speaker of the House. The ominous image of a noose backdropped by the Capitol building. Bellicose rioters destroying the video equipment of the Associated Press.
And for the apologists and equivocators the seditionists' sartorial tastes testify to their bigoted, racist hearts: A white-bearded man wearing a shirt that read "Camp Auschwitz" while posing in an unabashed group photo. A tandem decked out in Trump hats and T-shirts that read "MAGA Civil War Jan 6 2021."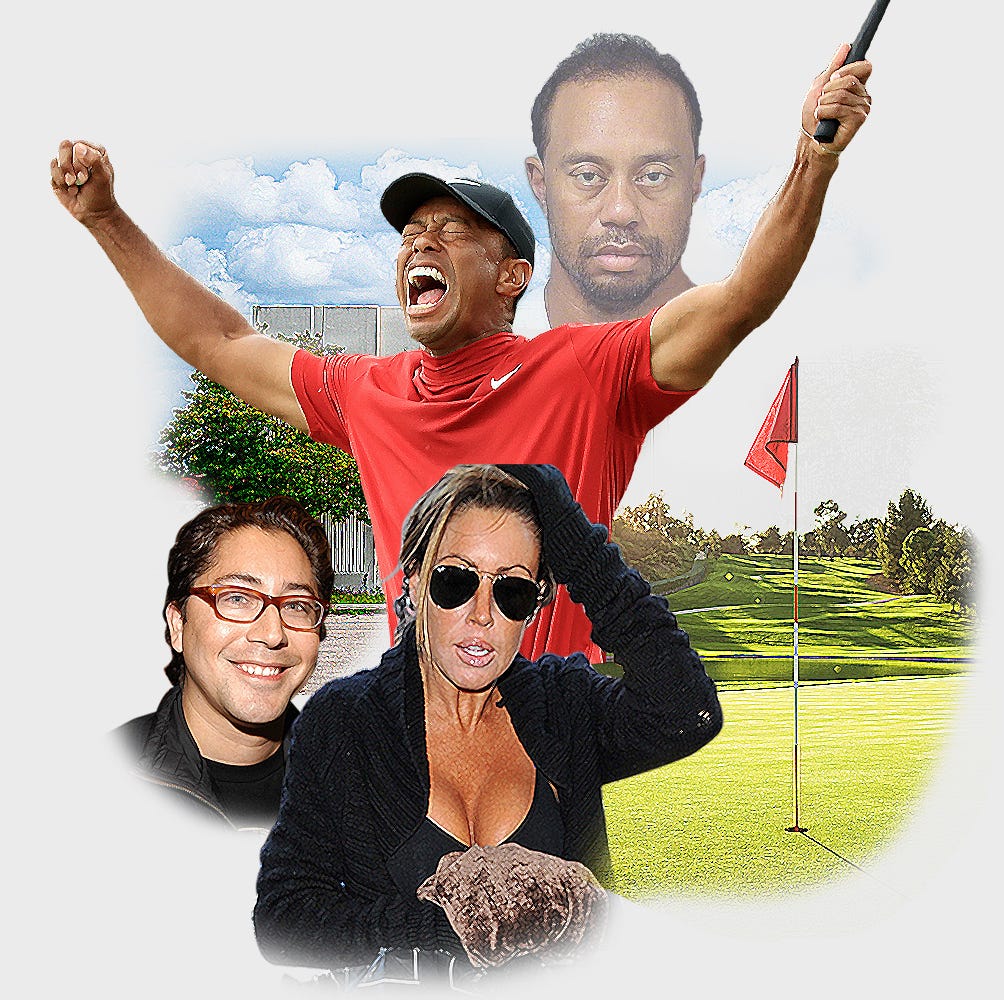 On Scandal in 'Tiger' and the Villain It Reveals
HBO's two-part documentary about Tiger Woods puts the golfer's life and career back under the microscope. That includes, of course, the 2009 sex scandal. But the film's investment in the scandal, and the chance to re-watch it with modern context, gives the world—Tiger worshippers and haters alike—the opportunity to re-examine the saga's most deviant players, argues Deputy Editor Ben Boskovich. There is tragedy in this story. But Tiger Woods is not the biggest villain of Tiger. Members of the tabloid media, and the foot soldiers that harassed the women at the center of the story, are who hold those titles.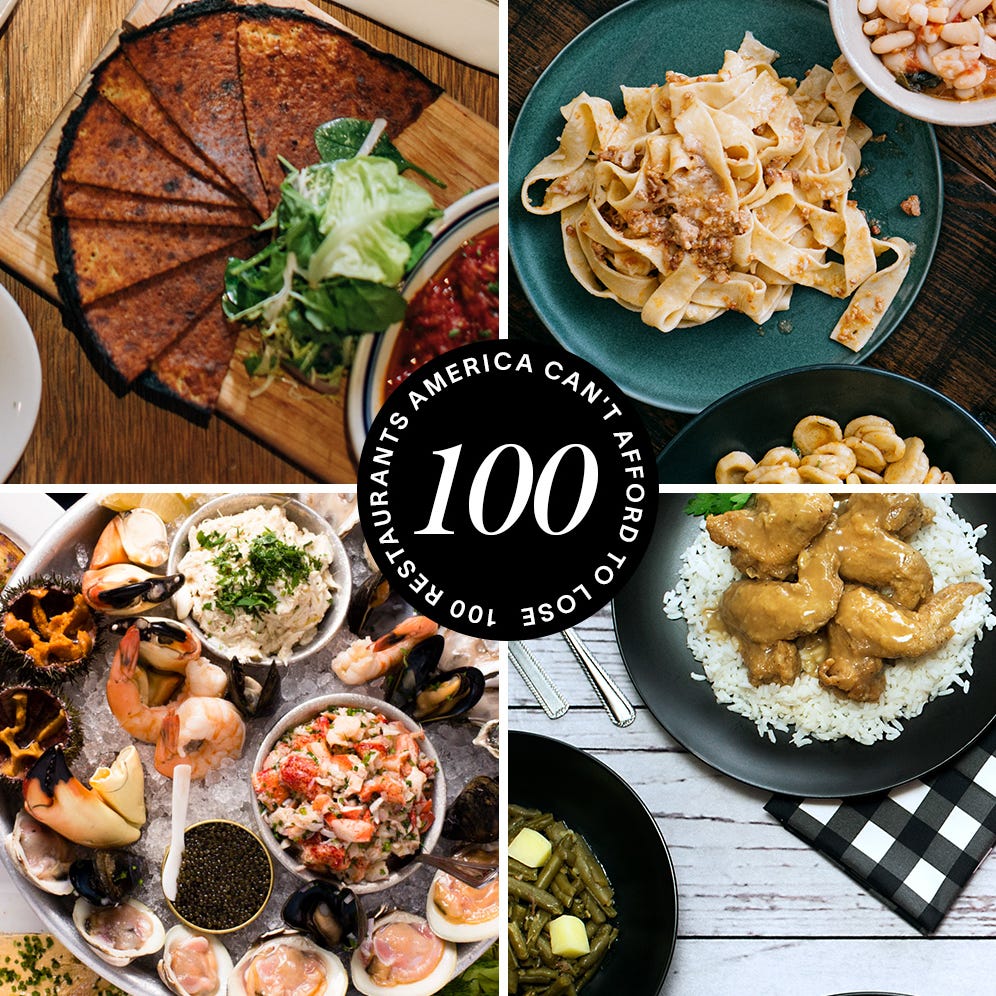 100 Restaurants We Can't Afford to Lose—and Where to Donate to Help Restaurants Everywhere
You know that bistro around the corner, the one where you and your partner first locked eyes across the table? The Southern barbecue joint where, back in the days before the pandemic, you and your comrades used to come together for sweet racks of ribs on Friday nights as another sorry workweek sputtered to a close? The bodega where you're such a regular that no one has to ask how you like your breakfast sandwich. What if those places were to vanish? What if you were to wake tomorrow morning and learn that that remnant of your life—and that portion of your community's lingua franca—had been erased? Such a prospect has been a real threat all year, with the relentless tragedy of COVID-19 leaving many American restaurants, even established classics, on the brink of bankruptcy. The threat will only intensify as winter progresses and restaurateurs have to abandon the outdoor dining that has kept them treading water for months. We love restaurants here at Esquire, and we hope that during this holiday season you'll consider making donations to Southern Smoke and the Lee Initiative and other organizations that are helping restaurant workers endure the crisis. We also hope you'll raise a toast to these spots around the country—old and new, scruffy and spiffy—that we consider restaurants that America can't afford to lose. Because if we lose them, we lose who we are.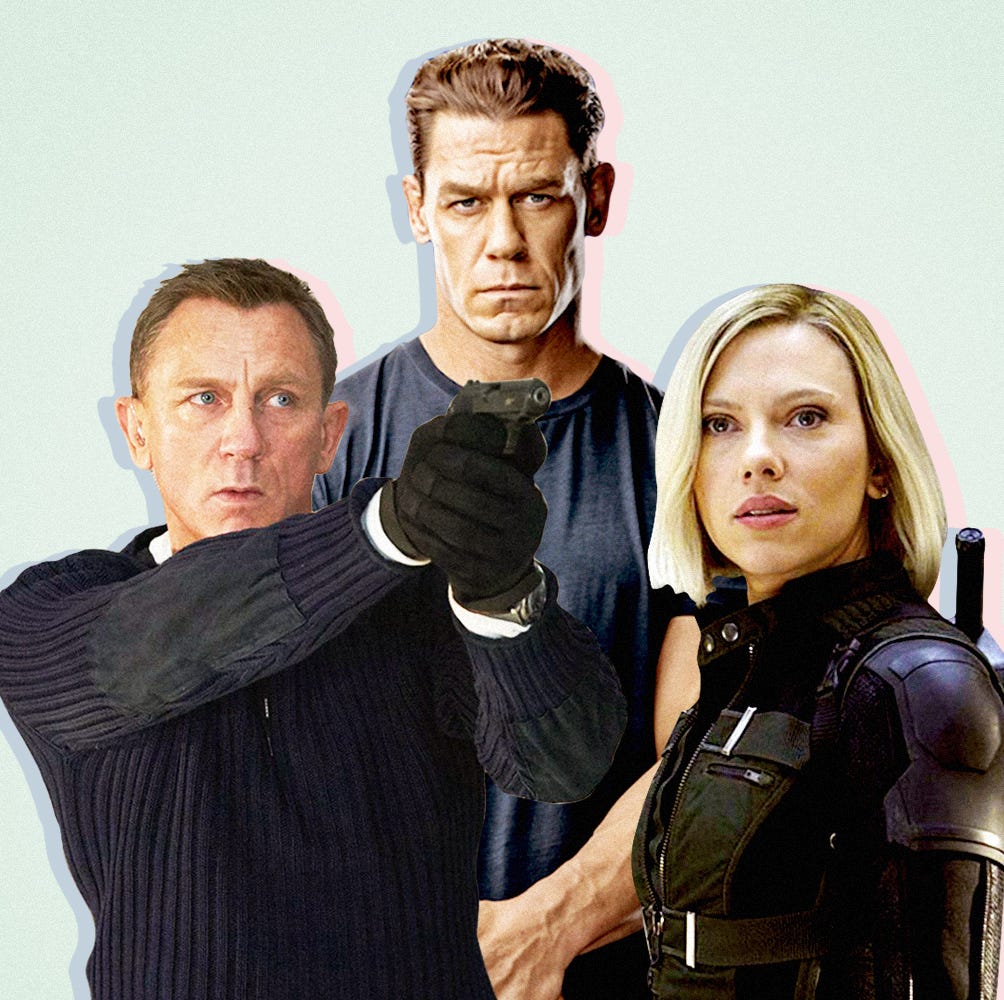 The Most Anticipated Action Movies of 2021
We came into 2021 to do two things: Chew bubblegum and watch action movies. And we're all out of bubblegum. With the possibility of the end to quarantine on the horizon, we might soon be returning to the theater to see big stunts, big action, and big muscly people on the big screen. While you can probably get away with watching a prestige drama on your home TV, there's nothing like getting the full in-your-face experience of an action movie in the cinema. And if everything goes according to plan, we might just get to do that this year. In 2021, the slate of action movies is more stacked than ever before. That's partly because there's so much overflow from tentpole movies being shelved in 2020, but there are also some incredible pictures that were originally planned to be released this year. So here's your rundown of everything good on the table for the coming year: a touch of Bond, an influx of Phase Four Marvel films, and a little vintage video game fodder you might know as... Mortal Kombat.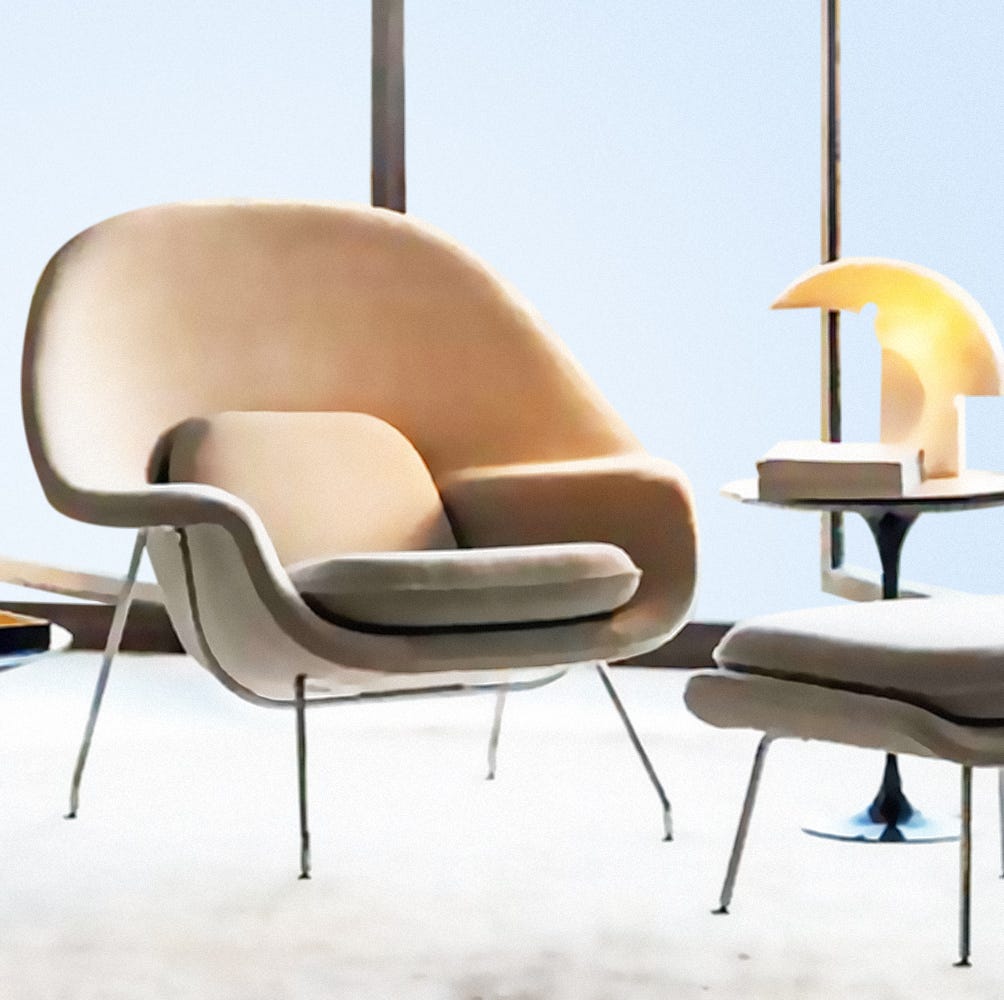 Our 15 Favorite Online Furniture Stores
We've gathered up our 15 favorite online furniture stores for you to digitally meander through, from the affordable to the luxurious. Refer to this list, which is more or less arranged in order of price point (low to high), when you want a new desk or a new bedroom set or an accent piece of yet-undiscovered functionality, and you can leave your dumpster-diving days behind you.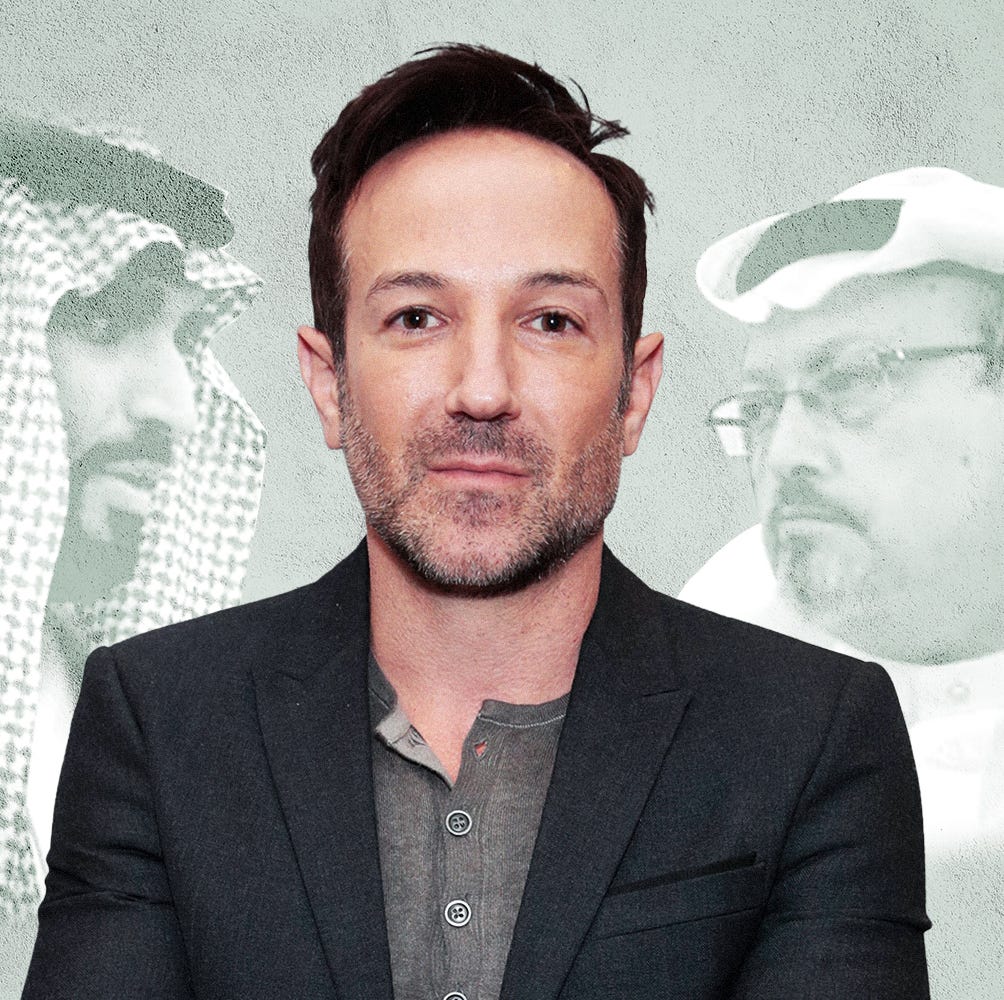 Bryan Fogel Says There's a Reason You Haven't Heard Much About The Dissident
In The Dissident, Bryan Fogel—you might remember him from Icarus, when, you know, he started doping and busted the Russians' Olympics conspiracy—follows up his Oscar-winning effort with a documentary just as unflinching. (Even if he stepped fully behind the camera this time.) The film tracks the death of Jamal Khashoggi, who was killed by government agents in the consulate that day. (The CIA concluded a month later that Saudi crown prince Mohammed bin Salman ordered Khashoggi's assassination.) Aside from outlining the timeline of events leading up to his death—which included Khashoggi writing columns that criticized MBS and the Saudi royal family—Fogel follows Cengiz and Omar Abdulaziz, a Saudi Arabian activist and critic of the country. Through Cengiz and Abdulaziz, Fogel shows what those affected by Khashoggi's death are willing to do to make sure his death wasn't in vain. Which means everything from impassioned speeches to the United Nations, to death threats coming in from unknown numbers. Before The Dissident's VOD release on January 8, we called Fogel to talk about how he earned the trust of those closest to Khashoggi, the legacy of Icarus, and why the thinks the biggest streaming services allegedly wanted nothing to do with the follow-up to his Oscar-winning film.
Follow Us
Unsubscribe
Privacy Notice
esquire.com
©2021 Hearst Communications Inc.

All Rights Reserved.


Hearst Email Privacy,

300 W 57th St., Fl. 19

(sta 1-1), New York, NY 10019