The Daily PetaPixel for 01/07/2021
By Jaron Schneider on Jan 06, 2021 04:34 pm
Kodak's modern business strategy is as weird to read as it is to write about. The company has jumped from one strategy to the next in an attempt to stay afloat. This 15-minute video delves into how Kodak went from near film monopoly, to near financial ruin, to pharmaceutical manufacturer.
By Jaron Schneider on Jan 06, 2021 04:04 pm
The European Union Aviation Safety Agency (EASA) has passed a new set of drone regulations that centralize and blanket the entire European Union under one set of rules that includes Norway, Iceland, Liechtenstein, and the United Kingdom.
By Jaron Schneider on Jan 06, 2021 02:21 pm
CIPA has published its global camera shipment and value numbers for November 2020 and the recovery seen in October appears to be stabilizing. Though volume has decreased year over year, the value of shipments is nearly in line.
By Jaron Schneider on Jan 06, 2021 01:07 pm
BCN+R has published its final sales numbers of interchangeable lens mirrorless cameras sold in Japan in 2020, and the winner is likely to surprise: the Olympus E-M10 Mark III outsold all others last year.
By Jaron Schneider on Jan 06, 2021 12:31 pm
The purpose of a snoot is to take a light source and focus it down into a more defined point, but The Beyond Photography Show host Andrew explains in this 11-minute video that the physics of snoots makes them terrible at their job.
By Jaron Schneider on Jan 06, 2021 11:28 am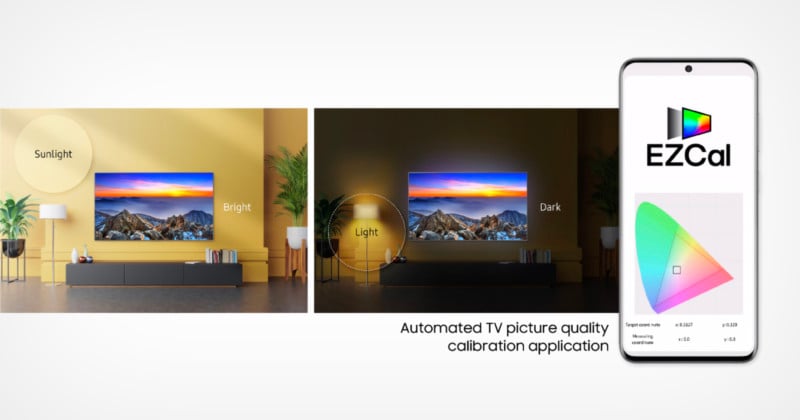 Screen calibration has been something that the general consumer population doesn't pay much attention to, but photographers and filmmakers swear by. One of Samsung's C-Lab projects might finally change that, making it easier for anyone to attain color accuracy.
By Jaron Schneider on Jan 06, 2021 10:48 am
Looking Glass Factory, the company that brought you the extremely successful Kickstarter for the hologram photo frame back in December, has announced a new cloud-based service that can turn any 2D image into a 3D hologram in seconds, no programming knowledge required.
Earlier Stories:
Magnum Photos Promises More Investigations in Response to Harrowing Exposé
Fujifilm GFX100S Rumor: 102 MP BSI Sensor and $5,999 Price
Understanding the Differences Between Clarity, Texture, and Dehaze
The Process of Colorizing and Animating an 80-Year-Old Photograph
Expect Multiple Sony Cameras This Year, But Delayed Due to Fire: Report
Copyright © 2021 PetaPixel, All rights reserved.
You are receiving this email because you opted in via our website. 
PetaPixel · 2944 N 44th St Ste 100 · Phoenix, AZ 85018-7258 · USA
You can update your preferences or unsubscribe from this list.