The Daily PetaPixel for 01/08/2021
By Jaron Schneider on Jan 07, 2021 04:50 pm
Have you ever stared up at clouds and tried to see shapes in the formations? Photographer Lân Nguyen channels that energy into images that mix silhouettes with colorful cloud-dotted skyscapes to create dreamy scenes.
By Jaron Schneider on Jan 07, 2021 04:11 pm
After being forced to shelter in place because of the spread of COVID-19, photographer Michael Shainblum found himself in a deep creative rut: he just stopped taking photos. In this 15-minute video, he explains how he pulled himself out of it.
By Jaron Schneider on Jan 07, 2021 02:20 pm
Yesterday, a mob of protesters turned violent at the U.S. Capitol Building, and footage shows multiple groups of rioters destroying press equipment as they were pushed away from the area by police.
By Brian Christianson on Jan 07, 2021 01:48 pm
Crash! I tentatively turn my body in the direction of the sound already aware of its cause. There, a few feet away in the rocks, lay one of my cameras, its lens akimbo.
By Jaron Schneider on Jan 07, 2021 01:29 pm
Curious how Kodak manufactures its film? In this 8-minute video, Studio C-41 shows the process from making the original giant rolls of plastic that eventually becomes film, to the finished product found on store shelves around the world.
By Jaron Schneider on Jan 07, 2021 12:00 pm
Capture One is reportedly increasing the price of the Nikon, Fujifilm, and Sony-specific versions of its software to "better reflect that these products equally offer the same set of professional tools and features" as Capture One Pro.
By Jaron Schneider on Jan 07, 2021 11:20 am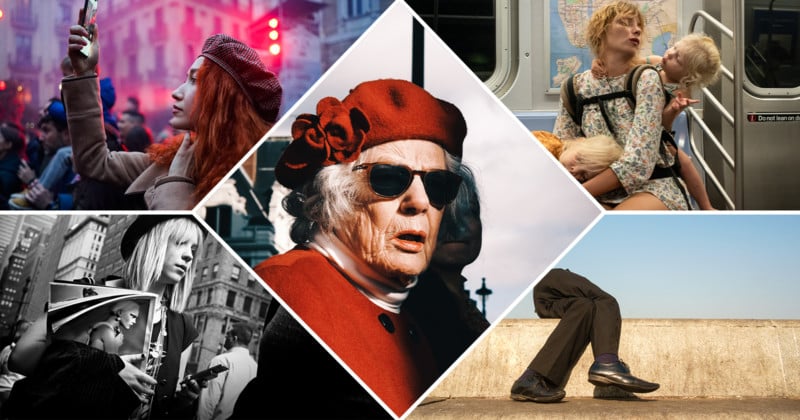 All About Photo Magazine recently released its 15th edition where the publishers wanted to feature the best in street photography, with the goal of looking for the heart and soul of a society and its people captured in still images.
Earlier Stories:
Kodak: From A Near Monopoly on Nostalgia to Manufacturing Pharmaceuticals
All of the EU is Now Under New, Consistent Drone Flying Rules
November's Global Camera Sales Show Encouraging Stabilization
OIympus E-M10 Mark III is Japan's Top-Selling Mirrorless Camera of 2020
Snoots Aren't Good At Their Job, And Here's Why
Copyright © 2021 PetaPixel, All rights reserved.
You are receiving this email because you opted in via our website. 
PetaPixel · 2944 N 44th St Ste 100 · Phoenix, AZ 85018-7258 · USA
You can update your preferences or unsubscribe from this list.