$1M in 12 minutes: How the Nap Dress became a pandemic uniform
| | |
| --- | --- |
| Presented by | |
Ok, I'll admit it. I've stepped up my nap game over the last year to cope with the exhaustion of living through a pandemic. So I was intrigued when Instagram lit up with women wearing a Nap Dress. That's right, it's a beautiful looking frock designed to get you from nap to Zoom—and back to nap, if you so desire.

The startup behind the dress, Hill House Home, has seen explosive sales while consumers have been stuck in quarantine. But its founder, Nell Diamond, must now figure out how to convert this year-long boom into long-term growth. Here's how she's planning to make that happen.

—Liz Segran
a message from lexus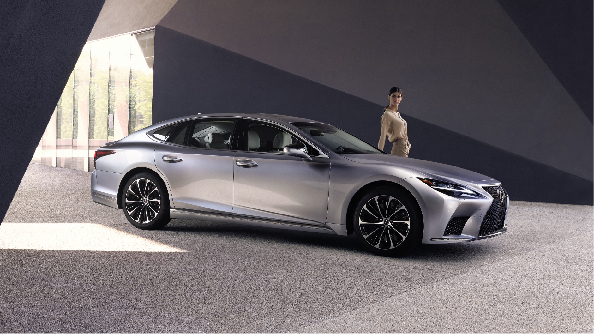 The New Lexus LS
The greatest machines were inspired by humans. Every detail was designed around you. The LS is engineered to a higher standard—the human standard. Learn more.
NEWS
Boeing 777 groundings: what you need to know
| | |
| --- | --- |
| | Boeing has recommended that airlines suspend operations of its 777 aircraft powered by the type of engine that suffered midair damage on a flight from Denver on Saturday. |
| | |
| --- | --- |
| | The FAA issued an Emergency Airworthiness Directive requiring immediate or stepped-up inspections of Boeing 777s equipped with the engines. |
| | |
| --- | --- |
| | Similarly, aviation regulators in Japan and Korea have ordered 777 planes with the engines grounded. |
| | |
| --- | --- |
| | Parts of the engine, which was made by the aerospace manufacturer Pratt & Whitney, broke apart shortly after takeoff, leaving debris spread over a mile across a Denver suburb. |
innovation by design
Apply now for the 2021 Innovation by Design Awards
The 2021 Innovation by Design Awards honor the designers and businesses solving the problems of today and tomorrow. The competition, now in its 10th year, has featured a cross section of blue-chip companies, scruffy startups, and hungry young talents. It is one of the most sought-after design awards in the industry.

There are 37 categories, and the judges include renowned designers, business leaders from some of the most innovative companies in the world, and Fast Company's own writers and editors.