☕️ Bad call, Dimon
| TOGETHER WITH | |
| --- | --- |
Good morning. If you read in the Brew this week that the WHO approved a vaccine and wondered, "Wait—I thought they stopped touring?" we are here to help clear things up. 
The business world is full of acronyms (as well as "initialisms") that can cause lots of confusion. We would know—we use them a lot in this newsletter and people write in, confused. 
To get everyone up to speed, we put together this guide to the business acronyms that will make you an informed Brew citizen. Note: You will be quizzed on this tomorrow morning, so get reading. 
| | | | |
| --- | --- | --- | --- |
| | NASDAQ | 14,047.50 | - 0.34% |
| | | | |
| --- | --- | --- | --- |
| | S&P | 3,932.59 | - 0.06% |
| | | | |
| --- | --- | --- | --- |
| | DOW | 31,522.75 | + 0.20% |
| | | | |
| --- | --- | --- | --- |
| | GOLD | 1,795.10 | - 1.54% |
| | | | |
| --- | --- | --- | --- |
| | 10-YR | 1.294% | + 8.40 bps |
| | | | |
| --- | --- | --- | --- |
| | OIL | 60.21 | + 1.24% |
*As of market close. Here's what these numbers mean.
Covid: Dr. Fauci said that vaccines would be available to the general public a little later than expected—around late May and early June, he told CNN.
Economy: After a quiet Tuesday, things pick up today with a doubleheader. In the morning, we'll learn about retail sales in January, and in the afternoon, the Fed will release the minutes from its meeting last month. In the meantime, House Democrats are finalizing the language in their $1.9 trillion relief plan.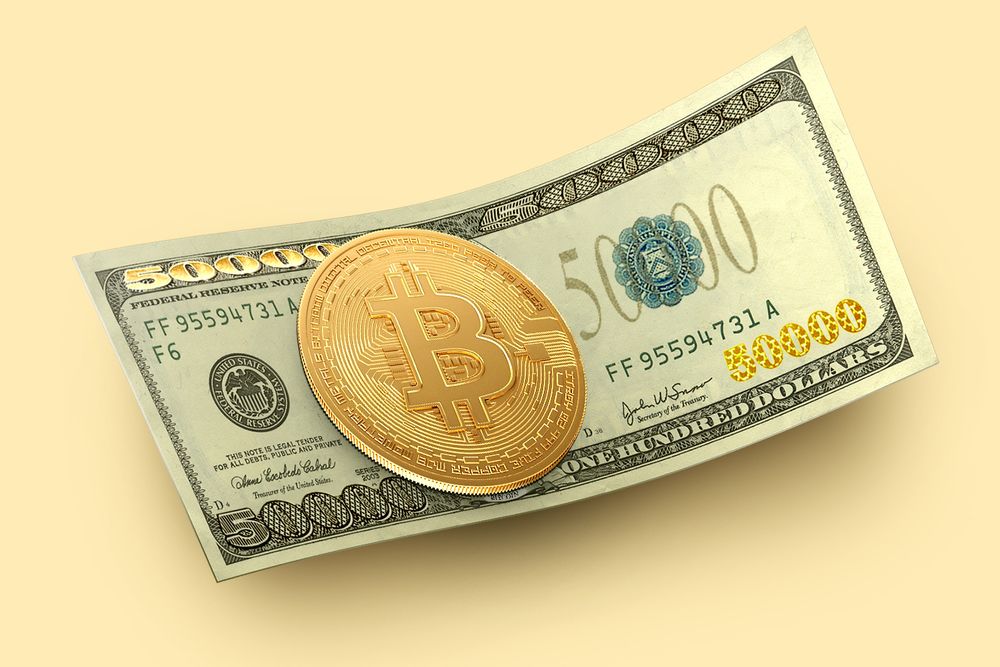 Francis Scialabba
Twelve years ago, bitcoin was just an idea. Now, it's worth as much as a tiny house.
Yesterday, the world's largest cryptocurrency briefly surpassed $50,000 for the first time ever, extending a run that's mesmerized the business world and frustrated your friend who sold all their bitcoin in 2019. 
How we got here
A brief timeline of bitcoin's rise, fall, and even bigger rise.
2008: Satoshi Nakamoto published the bitcoin white paper that laid out the principles of a "new electronic cash system that's fully peer-to-peer, with no trusted third party." To this day, one knows who (or what group of people) Satoshi is.
2010: A programmer bought two pizzas for 10,000 bitcoin in what will go down as the most expensive pizza transaction ever. Let's just assume there were 16 slices between the two pies and you take 15 bites per slice—at today's bitcoin price, that's about $2 million per bite.
2017: JPMorgan CEO Jamie Dimon called bitcoin a "fraud" (a comment he later walked back).
2018: The NYT ran an article with the headline, "Everyone is getting hilariously rich and you're not" after bitcoin jumped from $830 to $19,300 in the span of one year. Things stopped being quite so hilarious later in 2018, when bitcoin crashed to $3,200. 
2020–2021: After hovering below $10,000 for months, bitcoin refueled its rocket ship. It's already up about 75% this year alone.
What's next? 
Initially conceived as a way of sidestepping traditional financial institutions, bitcoin is now being smothered by them. BNY Mellon, the oldest bank in the US, said it would handle bitcoin for its clients. Mastercard pledged to support cryptos later this year. And a vaunted Morgan Stanley investing unit is reportedly considering placing bets on bitcoin.
Plus, Tesla poured $1.5 billion of its cash into bitcoin and said it would accept payment for its products in bitcoin on a limited basis.
Bottom line: Bitcoin has been increasingly legitimized by the business community, but it still faces existential questions, including 1) how should it be regulated? 2) what is it actually useful for? and 3) when will Morning Brew put it in its Markets graphic?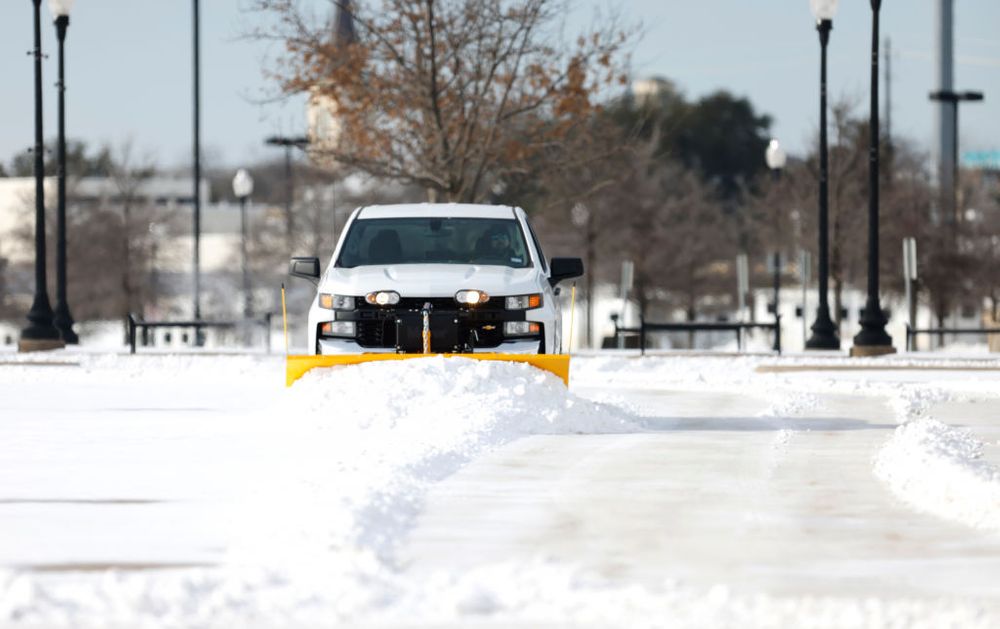 Ron Jenkins/Getty Images
A fearsome storm continued to roll through the south and central US yesterday, leaving millions of people without power in bone-chilling temperatures. At least 20 people have died in the storm or its aftermath. As for businesses…
Power and gas outages forced GM, Toyota, and Nissan to suspend operations at some plants. Poultry producer Sanderson Farms did the same at processing plants in Texas, Mississippi, and Louisiana. 
Airlines have had to cancel over 4,000 Texas flights since Monday. 
US oil output fell by a record one-third.
Walmart and other retailers temporarily closed their stores in the region.
The storm also snarled coronavirus vaccine rollout efforts. Some authorities in Texas had to rush doses into people's arms before they spoiled. 
Zoom out: The blame game has kicked into high gear about what exactly caused the power crisis in Texas. Here are three reads to help understand the situation: 1) Why Texas has its own power grid, 2) what happened to power generation during the cold snap, and 3) how the US electricity grid works in general. 
Yesterday, white-shoe bank Goldman Sachs rolled out its new consumer investing product, Marcus Invest, which is available to customers in shoes of any color. 
As long as those shoes have at least $1,000. That's the minimum amount users need to invest in Marcus, at a 0.35% annual fee. 
How it works: The app quizzes you on your risk tolerance, then guides your deposit through models developed by the bank's investment strategy arm.
Previously, to get access to Goldman's sage wealth management advice, you needed at least $10 million. 
Zoom out: Marcus Invest is part of CEO David Solomon's campaign to steer Goldman away from the choppier trading and investment banking sectors and toward the safer shores of consumer banking, which offers more consistent, recurring revenue. 
Zoom out, again: Marcus Invest also represents Goldman's first venture into "robo-advising," a sector popularized by Wealthfront and Betterment that's estimated to reach $449 billion this year, per Cerulli Associates. 
SPONSORED BY ATHLETIC GREENS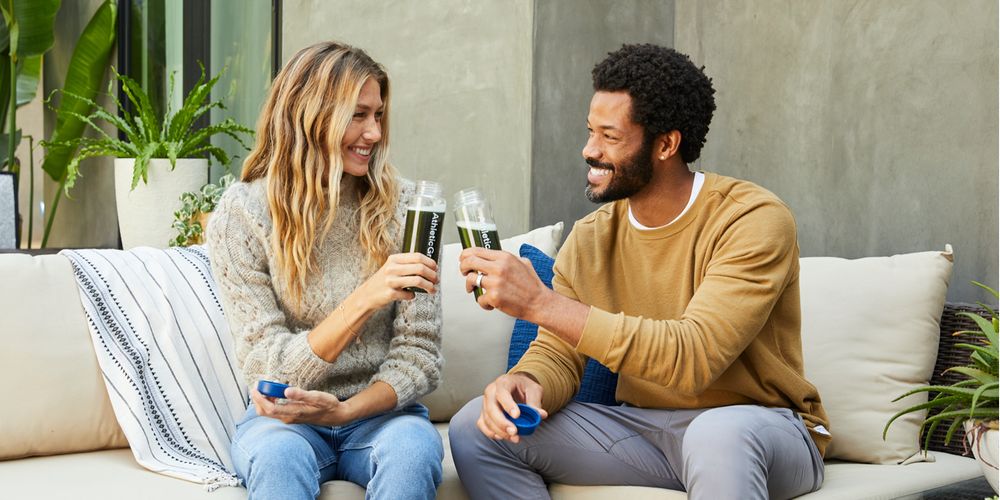 It's green. It's tasty. It's quite possibly the most nutrient-dense nutritional beverage on the planet. And it's aptly named Athletic Greens. 
Athletic Greens is like insurance for the most important thing you've got—your bod. Just one scoop of Athletic Greens packs in 75 vitamins, minerals, and whole food-sourced ingredients. 
When you sip on this scoop, you're not just sipping on a multivitamin, multimineral, probiotic, greens superfood blend. You're also filling the nutritional gaps in your diet, increasing energy and focus, aiding digestion, and supporting a healthy immune system. 
The best part? To get the number one nutritional insurance in the universe, you don't even have to speak with an insurance agent. 
If you want to simplify your nutrition routine into one easy habit, you gotta try Athletic Greens today—they'll even throw in a free year's supply of vitamin D and 5 free travel packs.
Get nutritional insurance for your bod here.
On Monday, Marriott President and CEO Arne Sorenson died following a nearly two-year battle with pancreatic cancer. Remembered by many as a humble and kind leader, Sorenson made Marriott the world's biggest hotel chain.
He left Big Law in 1996 and joined Marriott, where he rose through the ranks from associate general counsel to CFO, COO, and president. In 2012, he became the company's third CEO—and the first without the surname Marriott. 
Sorenson led the $13.6 billion acquisition of Starwood Hotels in 2016 and unified loyalty brands under Marriott Bonvoy in 2019.
He steered the company through crises including the Covid-19 pandemic and a massive data breach that exposed 300+ million customers' data.
Sorenson also used his position to speak out on issues around immigration and LGBTQ discrimination. 
During his tenure, Marriott's stock rose over 240%. The $42 billion company he leaves behind will name a successor by the end of the month.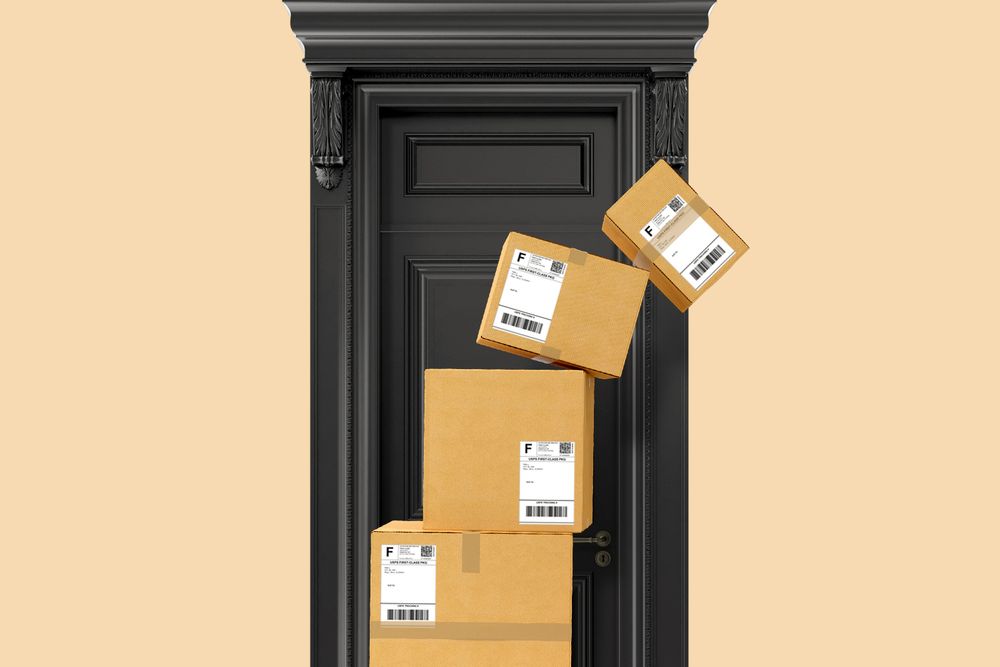 Francis Scialabba
Every Wednesday, we answer a reader-submitted question about business and the economy. Got something to ask us? Do it here.
From Julia R. in Waltham, MA: Can you explain the difference between B2C and B2B?
The Brew's answer: Great question, let's try on our Retail Brew hat and see if it still fits. B2B, B2C, and their cousin D2C (also styled DTC) are all frameworks used to identify a company's typical customer.
In business-to-business (B2B), the product is for a corporate customer. Think Salesforce.
In business-to-consumer (B2C), a manufacturer sells to individuals but a retailer or distributor may sit in the middle, like this ergonomic mouse you bought through Amazon or the Burt's Bees lip balm you picked up at a local drugstore. 
In direct-to-consumer, a subset of B2C, companies like Warby Parker or Away send their products straight to you.
We've gotten many questions about acronyms, so to make it easy we compiled this master guide of the confusing ones that show up most often in the Brew.
The chance to be a part of these money numbers ends next week. Caliber made $77 million in 2019 in consolidated revenue, achievin' positive cash flow. An even more positive development? You can get in yourself by investing in Caliber before the 26th.*
Coffee Creamer dreamers, assemble. Chobani is inviting fans to dream up the Coffee Creamer flavor of their fantasies (made with real cream and no added oils, of course) for a chance to win 75 thousand bucks. Submit your dream Chobani® Coffee Creamer flavor here.*
Internet rewind: See what the NYT, CNN, Fox, Amazon, Reddit, and more sites looked like 10 years ago. 
Saving screens: If your letter from Hogwarts never arrived, you can still pretend to be a student with this Hogwarts classroom ambient music video. That or you can soar on a Great Eagle through Lord of the Rings landscapes.
*This is sponsored advertising content
If you get a 5/5 on this game, please take over Brew trivia, because it's pretty dang hard. Below you'll find a list of items in a particular sequence; your job is to fill in the blank with the correct term.
Example: Please Please Me, With the Beatles, _________, Beatles for Sale, Help! The answer here would be A Hard Day's Night, since the list represents Beatles studio albums in order. 
Ready? No? Here we go anyway...
Lakers, _____, Warriors, Warriors, Cavaliers 
Bitcoin, _____, Tether, Cardano, Polkadot, XRP
Hank Paulson, Tim Geithner, Jacob Lew, ______, Janet Yellen 
New York, LA, Chicago, Houston, _______, Philadelphia
Spider-Man: Homecoming, Thor: Ragnarok, _______, Avengers: Infinity War, Ant-Man and the Wasp
When you share the Brew with your network, you earn free swag like our classic Morning Brew t-shirt.
Are you one of those people who is always going places? Then you probably need a shirt. Might as well be this bad boy with the Morning Brew logo plastered across the chest.
Hit the button below to learn more and access your rewards hub.
Click to Share
Or copy & paste your referral link to others:
morningbrew.com/daily/r/?kid=8e8ccc8f
1. Raptors (the category is recent NBA champions)
2. Ethereum (cryptocurrencies ranked by market capitalization)
3. Steve Mnuchin (previous Treasury secretaries)
4. Phoenix (most populous cities in the US)
5. Black Panther (a sample of Marvel Cinematic Universe movies by release date)
** A Note From Caliber
Caliber is offering securities through the use of an Offering Statement that has been qualified by the Securities and Exchange Commission under Tier II of Regulation A. A copy of the Final Offering Circular that forms a part of the Offering Statement may be obtained from: Caliber: https://www.seedinvest.com/calibercos 
** A Note From Chobani
NO PURCHASE NECESSARY. Enter Contest by: 2/28/21. To enter and for Official Rules, visit http://www.chobanicoffeecreamer.com/.