☕️ Bye, Jeff
| TOGETHER WITH | |
| --- | --- |
Good morning. This is our favorite kind of top blurb to write, because like Santa, Oprah, or MrBeast, we get to give things away for free. Big congrats to Brew readers Scott H., Max N., Mario A., and Beth R. for winning laptops as part of our MacBook Pro giveaway.
And thanks to everyone who shared the Brew over these last few days. Even if you didn't win a brand-new, beautiful laptop, take comfort in knowing that no piece of technology can compete with that fuzzy feeling of helping your friends become more informed about the world.
| | | | |
| --- | --- | --- | --- |
| | NASDAQ | 13,612.78 | + 1.56% |
| | | | |
| --- | --- | --- | --- |
| | S&P | 3,826.31 | + 1.39% |
| | | | |
| --- | --- | --- | --- |
| | DOW | 30,687.48 | + 1.57% |
| | | | |
| --- | --- | --- | --- |
| | GOLD | 1,839.70 | + 0.34% |
| | | | |
| --- | --- | --- | --- |
| | 10-YR | 1.101% | + 2.30 bps |
| | | | |
| --- | --- | --- | --- |
| | OIL | 55.01 | + 0.46% |
*As of market close. Here's what these numbers mean.
Covid: Russia's "Sputnik V" Covid vaccine was 92% effective in clinical trials, according to a study published yesterday. 
Stimulus: President Biden told Senate Democrats that Republicans' $618 billion stimulus proposal is "too small." He's not giving up on a compromise yet...but Democrats are preparing for a party-line vote just in case.  
Markets: Non-meme stocks are putting together a nice little win streak to start off February. Meme stocks aren't: GameStop fell 60% yesterday alone.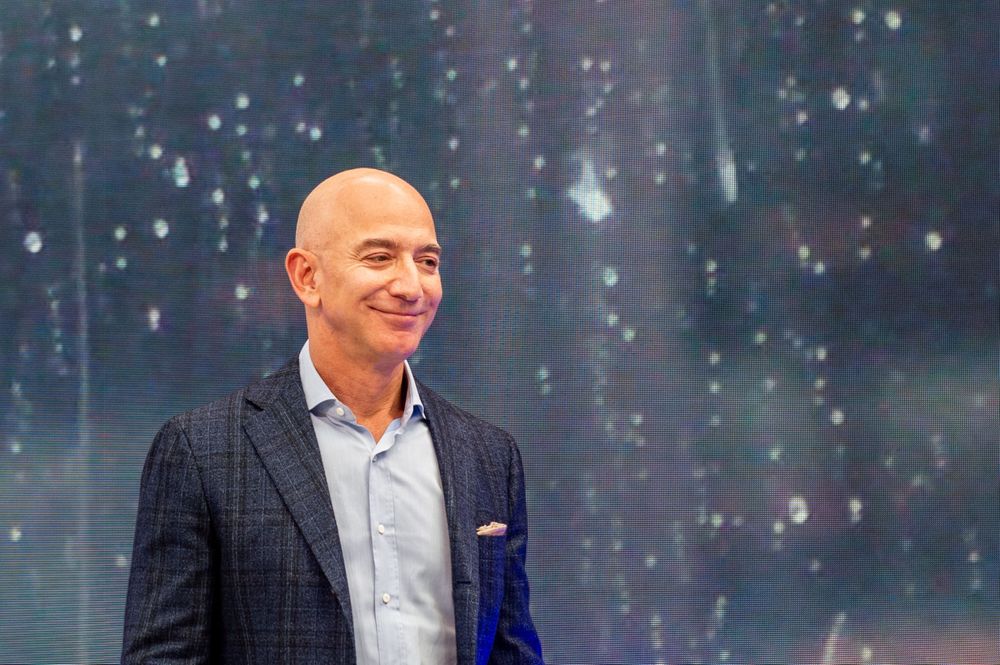 picture alliance/Getty Images
Yesterday, Amazon founder and CEO Jeff Bezos announced that in Q3 of this year, he will transition to executive chairman of the company's board. Amazon Web Services chief Andy Jassy will take the CEO spot. 
Roll the tape: Bezos launched Amazon in 1994 and grew it from a humble online bookstore to a sprawling $1.7 trillion empire of which "the everything store" is just one part—Amazon is now a major player in cloud computing, tech products, streaming entertainment, and even physical retail with its purchase of Whole Foods and its cashierless stores. 
In a letter to employees, Bezos wrote, "The question I was asked most frequently [in the beginning] was, 'What's the internet?'"
As for Jassy, he's been at Amazon since 1997 and built AWS from a minor offshoot of Amazon's e-comm operations to a cloud computing leader. 
Oh and btw, Amazon had a record-smashing Q4
Sales topped $100 billion for the first time ever. The company has benefited from the Covid-19 pandemic perhaps more than any other, fueling a 38% spike in 2020 net sales compared to 2019.
But storm clouds are gathering:
The company is deploying its internal PR machine against a high-profile labor organizing effort in its Bessemer, AL, fulfillment center. 
And yesterday it agreed to pay $62 million to settle charges around its failure to pay some Amazon Flex drivers their full tips (Amazon Flex = a service that pays people to drive their own vehicles for Amazon delivery). 
Looking ahead...household-name tech founders, such as Larry Ellison and Bill Gates, often don't fully remove themselves from their companies when they scoot out of the CEO chair. Bezos wrote in his letter, "this is not about retiring," so it's an open question how involved he'll be after the transition.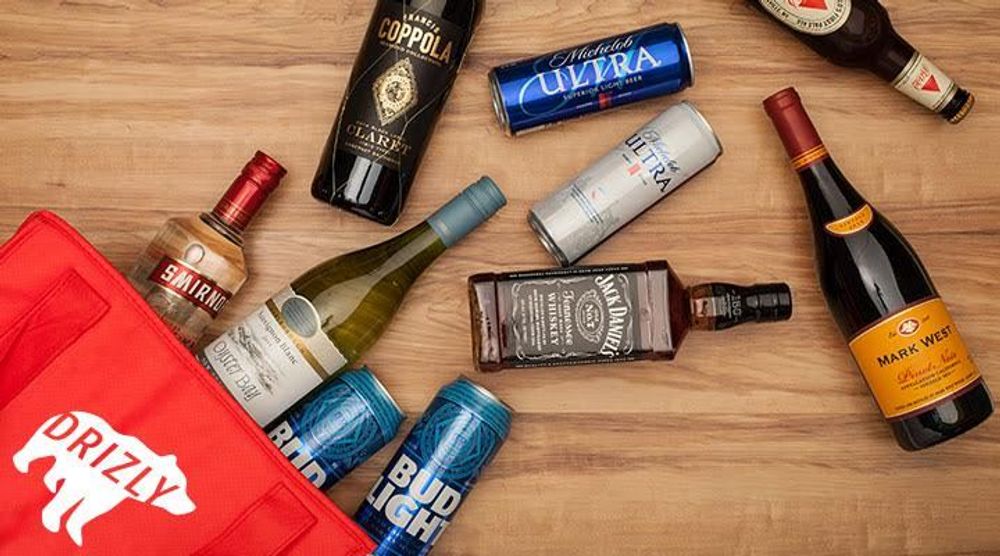 Drizly
The Uber for alcohol is now the alcohol for Uber. Yesterday, the rideshare and delivery giant announced its acquisition of Boston-based Drizly for $1.1 billion.
What's Drizly? The nine-year-old company is a leading alcohol delivery service. It has partnered with thousands of liquor retailers across 1,400 US cities and provides the backend infrastructure for stores to offer delivery services (unlike Uber, it doesn't actually hire the drivers). 
Uber will integrate Drizly's service into its Eats app, but keep the Drizly app running as well.
Investors celebrated with a little extra Bailey's and sent Uber's stock up almost 7%. 
Big picture: Uber's food delivery business proved indispensable last year when shutdowns crushed rideshare demand. Uber Eats has expanded to groceries and prescriptions and, now, the alcohol e-commerce market, which ballooned during the pandemic as states relaxed delivery restrictions and liquor sales soared. Drizly's business grew 300% in 2020.  
Today's journey through the underworld of corporate America has four stops.
1. Alphabet: Google's parent company weathered the pandemic like an Arc'teryx parka, earning a record $56.9 billion in revenue last quarter thanks to meaty ad sales. Google also divulged its cloud business stats for the first time: The unit lost $5.6 billion last year.
2. Speaking of losing money...ExxonMobil recorded its first annual loss since Exxon + Mobil merged in 1999. And it wasn't a "no worries, we'll get 'em next time" kind of loss—the energy company shed $22.4 billion as the pandemic hammered demand for fossil fuels. Last year presented the "most challenging market conditions ExxonMobil has ever experienced," said CEO Darren Woods.
3. UPS posted a record $24.9 billion in revenue during Q4's e-commerce bonanza, a 21% jump from last year. Fun fact: Amazon paid almost $11.3 billion to UPS last year, representing 13.3% of its total revenue.
4. Pfizer's report shows that you can save humanity and get rich while you're doing it. The pharma company said it'll earn $15 billion in revenue this year, about one-quarter of its total sales, just from its Covid-19 vaccine.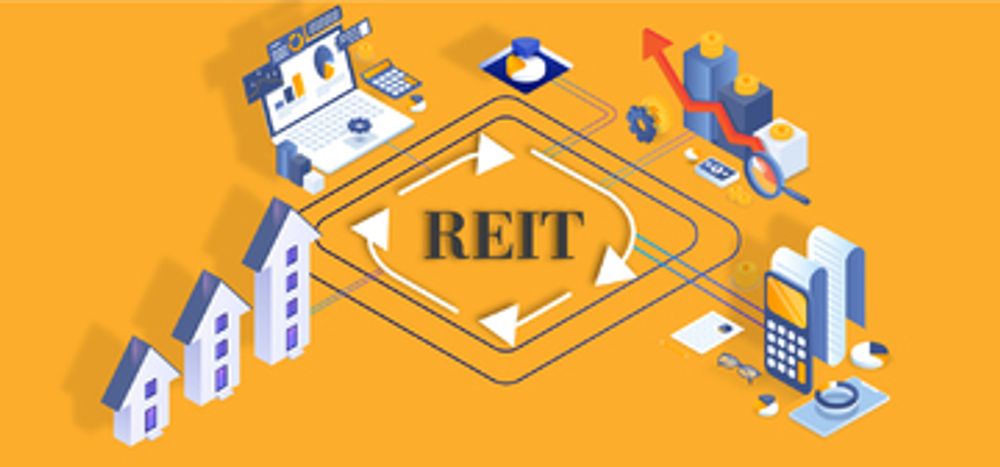 You may not have personal chauffeurs, eat caviar, or buy fancy leather-bound books, but you can invest like the 1% with DiversyFund. 
DiversyFund makes it easy to buy shares in a portfolio of fully vetted, multi-family real estate. They combine innovative technology and extensive expertise in finance and investment management, so you can start diversifying your portfolio with the click of a button. 
Their self-serve investment platform offers 24/7 access to their unique offerings, including private market investment funds and educational services. And it only takes $500 to start. 
DiversyFund's Growth REIT (Real Estate Investment Trust) isn't available on public markets, which means it's stable and safe from market manipulation. 
In other words, you don't have to be a martini-sipping billionaire to say, "Why yes, I do build wealth without stock market volatility."
Diversify and maximize your portfolio with DiversyFund today. 
Giphy
Yesterday, the Senate confirmed Pete Buttigieg to lead the Department of Transportation. He becomes the first openly gay Cabinet confirmee and, at 39, the youngest Transportation Secretary in history. 
As Mayor Pete, he led a $21 million "Smart Streets" revitalization of downtown South Bend, IN. As Presidential Candidate Pete, his platform included a strategy to eliminate traffic fatalities and a $1 trillion infrastructure plan to expand public transportation and address climate change. 
What'll he do as Secretary Pete? 
With 55k employees and a ~$90B budget at his disposal, his priority is getting Americans traveling safely on public transportation systems clobbered by the pandemic and
getting Amtrak wi-fi to load.
Buttigieg's DOT will also play a central role in President Biden's $2 trillion climate and infrastructure plan, which could involve...
Zero-emission public transit and higher federal fuel economy standards 
Expanding electric vehicle infrastructure 
Rebuilding roads and bridges 
Addressing the disproportionate impact of pollution and transit disinvestment on some minority communities 
Bottom line: By putting climate change and racial equity at the center of its mission, Pete's DOT could try to shake off some of its traditional "backwater agency" reputation, urban policy expert Bruce Katz told Insider.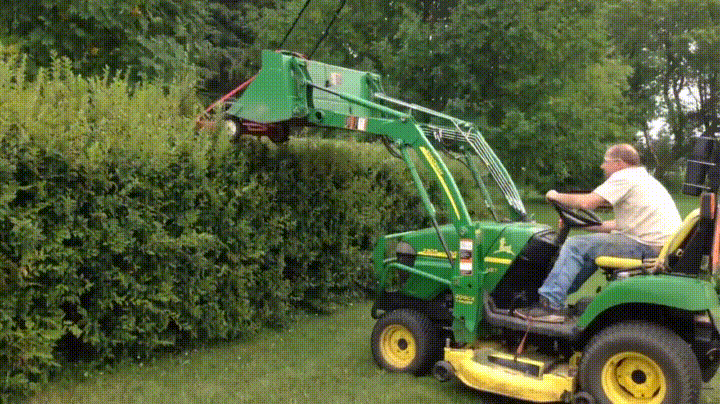 Giphy
Every Wednesday, we're going to take a reader-submitted question about business and the economy and do our best to answer it. Ask your question here. 
From Jenna in California: Why are Redditors and other day traders angry at hedge funds? What did they do? 
The Brew's response: To begin answering this question, we should first define a hedge fund as a type of investment fund that typically employs aggressive strategies to generate positive returns, whether the broader market is up or down (aka "hedging"). 
So why are they being targeted? 
Reason 1. Hedge funds are (seen as) the new masters of the financial universe. After the 2009 financial crisis, regulators slapped restrictions on the investment banks that played catastrophically fast and loose with their risk levels. But the "non-bank financial sector" (hedge funds and others) shimmied past those rules and have been able to play with the risky assets that were confiscated from the i-banks. 
Reason 2. (Some) people don't like short sellers. You could call short selling "profiting from a company's misfortune"—shorts pay out when a company's share price dips—and many hedge funds have big short positions. 
Zoom out: No. 2 is a matter of opinion, but No. 1 could mean tighter regulation. Hedge funds fleeing their shorts caused record market volatility last month, and Treasury Secretary Janet Yellen has voiced support for reining in the non-bank financial sector. 
Hope that helps! And feel free to ask more questions here.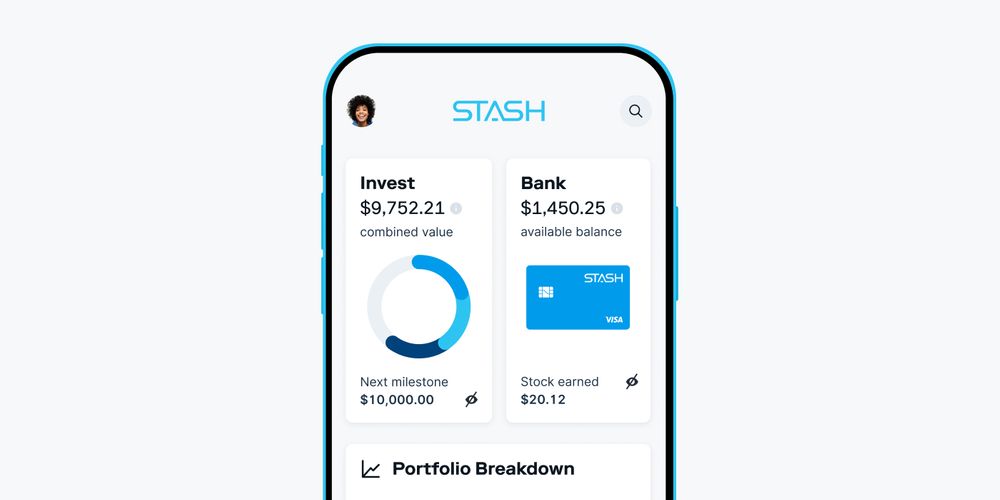 Bet you didn't think there'd be a $5 bonus hiding in this newsletter. Stash can make investing easy and affordable for millions of Americans with their sweet, intuitive app. But they're making getting started even easier for you, oh reader. Right now, they're offering a $5 bonus when you sign up for Stash and deposit $5.* Snag your Stash bonus here.
Some people dig a moat. Smart people go with SimpliSafe. Customize your security system online, get it delivered right to your door, and enjoy 24/7 professional monitoring of your home. Secure your space the smart way with SimpliSafe.*
Crisis management: Here's an interesting UX-based analysis of how Robinhood handled its GameStop fiasco last week. 
Shark Tank IRL: Mark Cuban hopped on r/WallStreetBets for an AMA. Check out his advice for young investors.
Black History Month: ICYMI, watch Nia Dennis's epic gymnastics routine that celebrated Black excellence. 
*This is sponsored advertising content
Amazon revealed the futuristic-looking design for its HQ2 in Virginia yesterday, and it brought to mind other funky-looking corporate headquarters. Can you tell which company works out of this office?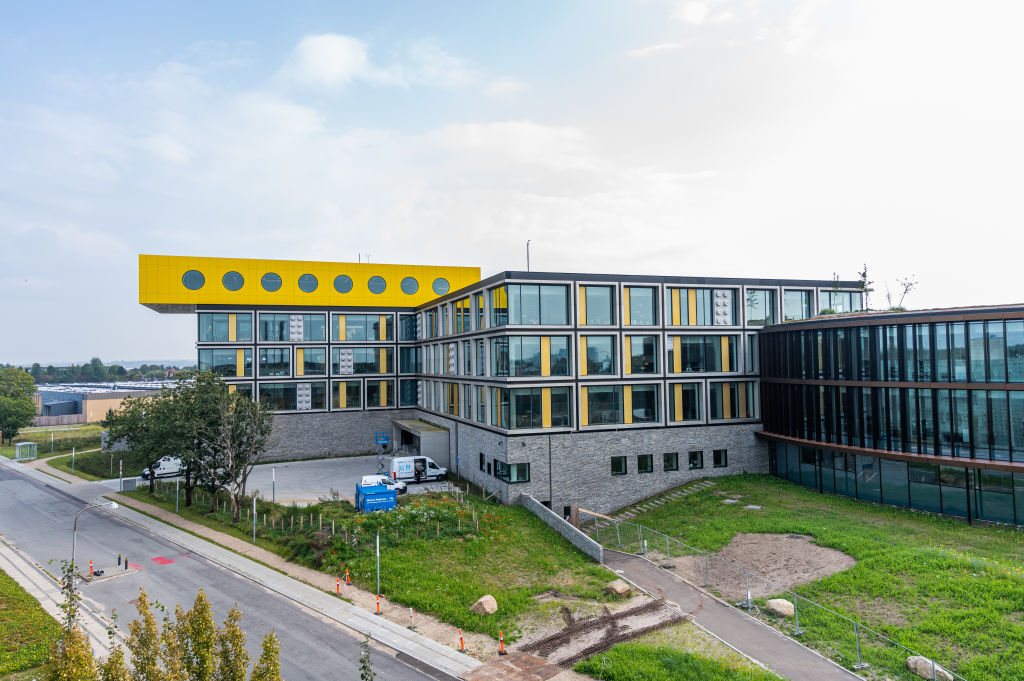 Raimonda Kulikauskiene/Getty Images
When you share the Brew with your network, you earn free swag like our classic Morning Brew t-shirt.
Are you one of those people who is always going places? Then you probably need a shirt. Might as well be this bad boy with the Morning Brew logo plastered across the chest.
Hit the button below to learn more and access your rewards hub.
Click to Share
Or copy & paste your referral link to others:
morningbrew.com/daily/r/?kid=8e8ccc8f
** A Note From Stash
Morning Brew is a paid partner of Stash. Investment advisory services offered by Stash Investments LLC, an SEC registered investment adviser. Investing involves risk and investments may lose value. Bank Account Services provided by and Stash Visa Debit Card (Stock-Back® Card) issued by Green Dot Bank, Member FDIC, pursuant to a license from Visa U.S.A. Inc. Visa is a registered trademark of Visa International Service Association. Stash banking account opening is subject to identity verification by Green Dot Bank. In order for a user to be eligible for a Stash banking account, they must also have opened a taxable brokerage account on Stash. Investment products and services provided by Stash Investments LLC, not Green Dot Bank, and are Not FDIC Insured, Not Bank Guaranteed, and May Lose Value.
*Promotion is subject to Terms and Conditions. To be eligible to participate in this Promotion and receive the bonus, you must complete the following steps: (i) click through the link above, (ii) successfully open a Stash Invest Account (otherwise known as your personal portfolio) in good standing, (iii) link a funding account (e.g. an external bank account) to your new Stash Invest Account, AND (iv) initiate and complete a deposit of at least five dollars ($5.00) into your Stash Invest Account.