☕️ Frosty
| TOGETHER WITH | |
| --- | --- |
Good morning. Today is Mardi Gras which, as some of you pointed out, we incorrectly wrote as "Mardis Gras" in yesterday's newsletter...twice. Very wrong of us to assume that all French words have a silent "s" at the end, like vous, trois, or, well, gras. 
Apropos of nothing, today's newsletter is dedicated to readers in Illinois and Arkansas.
| | | | |
| --- | --- | --- | --- |
| | NASDAQ | 14,095.47 | + 9.37% |
| | | | |
| --- | --- | --- | --- |
| | S&P | 3,934.83 | + 4.76% |
| | | | |
| --- | --- | --- | --- |
| | DOW | 31,458.40 | + 2.78% |
| | | | |
| --- | --- | --- | --- |
| | GOLD | 1,819.50 | - 4.32% |
| | | | |
| --- | --- | --- | --- |
| | 10-YR | 1.210% | + 29.10 bps |
| | | | |
| --- | --- | --- | --- |
| | OIL | 60.12 | + 24.16% |
*As of market close. Here's what these numbers mean.
Markets: To start out the week, our Markets graphic always shows year-to-date gains to give you a longer-term perspective (year-to-date = since Jan. 1). The US stock market was closed yesterday but global stocks, which were trading, hit all-time highs.
Covid: The WHO approved the AstraZeneca-Oxford vaccine for emergency use, and that's good news for developing countries that have ordered this cheaper shot. In more good news, the number of reported new cases globally fell for the fifth week in a row.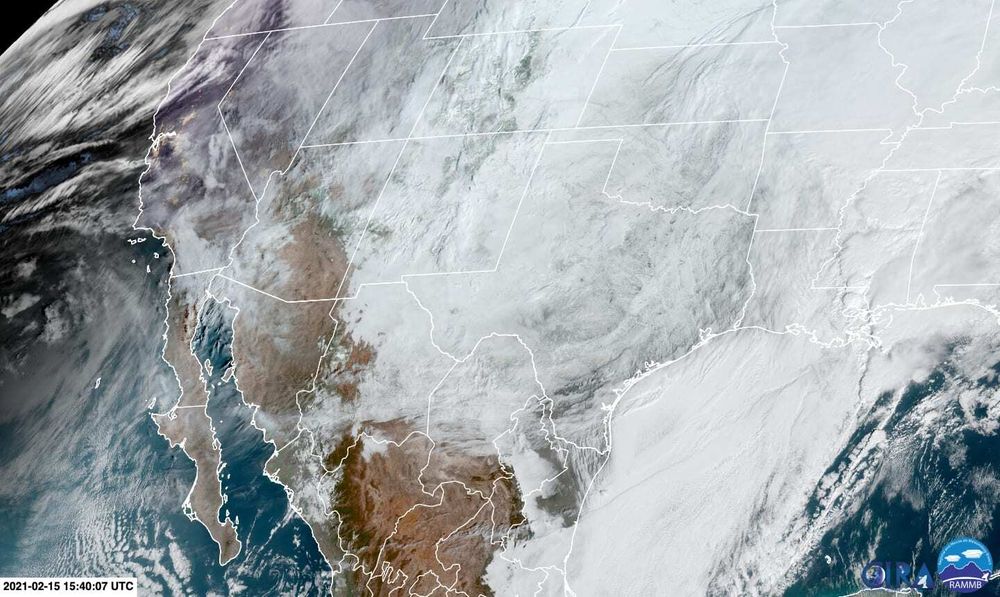 NOAA
The people who moved from New York to Austin, TX, during the pandemic are really regretting not sticking the snowblower in the U-Haul. A winter storm is pummeling the South, leaving millions without power and causing mayhem in the energy market.
Just how bad is it? 
Some parts of Texas were colder than Alaska. Before dawn yesterday morning, it was 5°F in Dallas...and 18° in Anchorage. About 800 daily records for cold temperatures were set in the last week, according to Bloomberg.
And as huge as Texas is, this storm is bigger than just one state. More than 150 million Americans were under weather advisories and warnings yesterday, and the icy weather is heading to the Midwest and Northeast. 
Texans cranked up the heat... 
And the power grid buckled. Spot prices for electricity on Monday jumped a ridiculous 3,466% from Friday, hitting the cap put in place by regulators. About 5 million people across the region suffered power outages thanks to surging demand and lots of supply being taken off the market.
About half of wind turbines in Texas were inoperable on Sunday. Like Uggs, they don't function so well in moist winter conditions and freezing rain. 
You're probably thinking, "nbd...Texas is a powerhouse for fossil fuels, not renewable energy." But wind power is actually the fastest-growing source of energy in the state's power grid. It recently overtook coal as the state's No. 2 energy source after natural gas, and last week supplied 42% of total power. 
The storm is hammering oil output, too. The largest oil refineries in North America shut down their operations due to the weather yesterday. 3+ million barrels/day in output have been taken offline, more than half of the 5.8 million barrels/day typically produced in the Permian region of Texas and New Mexico. 
Zoom out: The arctic chill + stimulus hype + added tensions in the Middle East pushed oil prices above $60 a barrel, the highest since early in the pandemic.  
Parler, the controversial social network favored by conservatives, is back online after being effectively banished from the internet by tech giants for failing to stamp out dangerous posts leading up to and following the Capitol attack. 
The backstory: Days after the riot, Apple and Google removed Parler from their app stores, arguing that Parler didn't enforce its own policies against inciting violence. Amazon also booted the site off its web servers, pushing Parler offline until it could find a different company to host it. 
Now, after weeks of planning and a new CEO, that day has come. For the first time since Jan. 10, searching for parler dot com returns a webpage hosted by a small California cloud services provider called SkySilk. Parler also has a new community guidelines section that states it "will not knowingly allow itself to be used as a tool for crime, civil torts, or other unlawful acts." 
Food for thought: That Parler re-emerged shows that even the biggest of tech players can't fully stamp out a particular platform. But life without Big Tech oxygen isn't easy—Parler has no functionality to add new users and is still without a mobile app.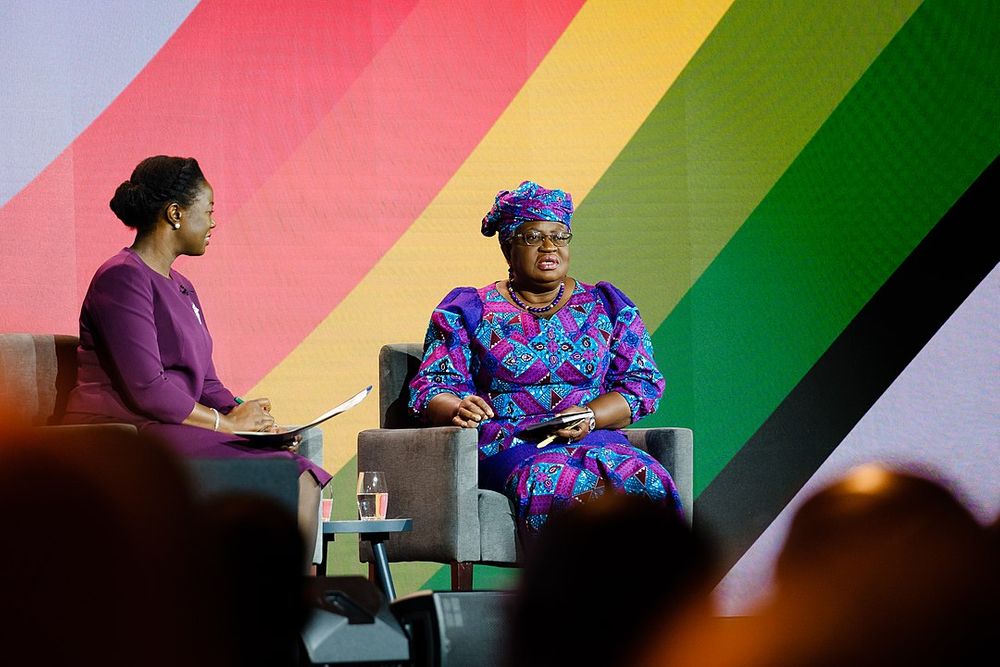 By Graham Carlow, CC BY 2.0, https://commons.wikimedia.org/w/index.php?curid=87382549
Remember this name: Ngozi Okonjo-Iwealea. Yesterday, she was selected as the new WTO director-general.
What that is: The Geneva-based World Trade Organization regulates the international flow of goods between 164 nations and helps resolve violations and trade conflicts.
An MIT PhD, Okonjo-Iweala previously spent 25 years at the World Bank and sits on the boards of Twitter and Standard Chartered Bank. When she starts her 4.5-year term at the WTO next month, she'll be the first woman, African, and (a dual citizen since 2019) American to head the organization. 
Her mission 
The WTO has struggled to keep up with increasingly tense US-China relations and rising protectionism around the world. Okonjo-Iweala wants to reform the WTO to win back respect, promote fair trade, and help with the pandemic recovery.
Her organization also has to decide whether the US stepped out of line in 2018, when the Trump administration instituted steel and aluminum tariffs using the unconventional justification of national security.
But first...the WTO needs its court running. Former Presidents Obama and Trump blocked new judges, paralyzing the body that settles disputes. President Biden hasn't said whether he'll let new judge appointments resume.
SPONSORED BY POLICYGENIUS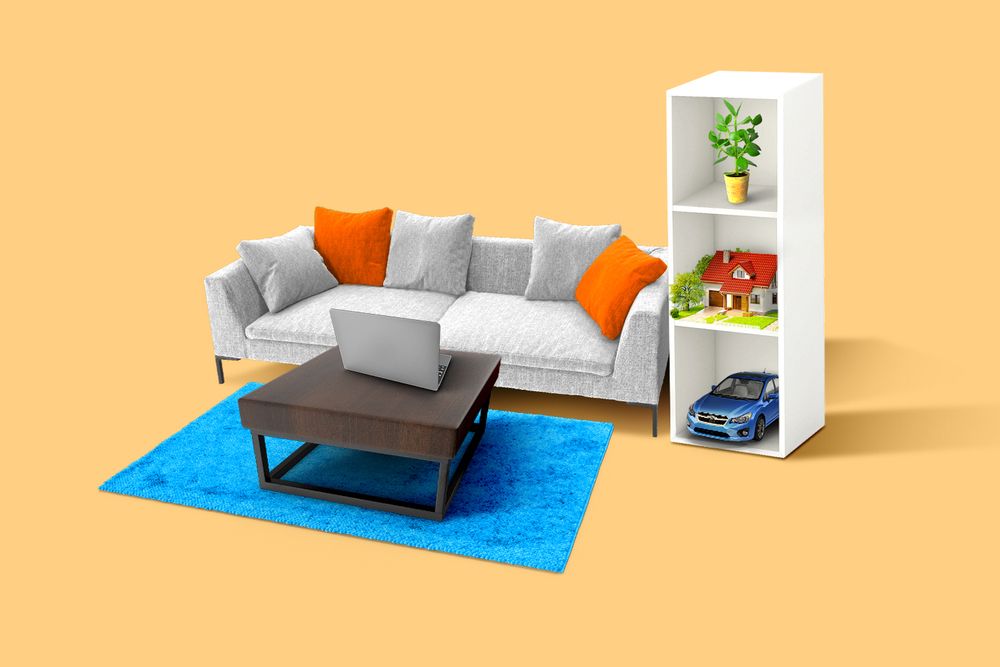 You buy the good hand soap, have an actual salary, and have been called sir or madam while in line for a salad. There's only one thing left on the Adult To-Do List: get insurance. 
You're in your life insurance prime right now—because depending on your age, you add anywhere from 4.5%–9.5% to your premium every year you wait to buy.*
So to help certify you as a bona fide grown-up, we've put together a go-to guide with everything you need to know about life, home, and auto insurance. 
We can't take all the credit—our insurance pals at Policygenius gave us pointers. They make this whole insurance thing easy and transparent, so you can find the auto, home, or life insurance that fits your needs. 
The first has a top-20 global MBA program, the second is unranked. 
A handful of business schools, including Stanford, Harvard, Penn, and Columbia, skipped the 2020 rankings by the Economist and Financial Times. And Bloomberg Businessweek is taking the year off from publishing its MBA program rankings.
Don't worry, the Ivies will be fine 
Imperfect measurements though they may be, rankings are an influential factor for student and employer interest, alumni donations, and faculty recruitment. To get ranked, schools submit data including recent grads' salaries and student and faculty diversity. 
Some programs said the pandemic made it difficult to compile that info, especially as they were transitioning to ZooMBA. 
The Graduate Management Admissions Council, the leading MBA association, called for all rankings to be postponed because Covid could skew stats like job placement.
Even with some programs holding out, the Financial Times found that MBA demand for the current academic year remained strong across the globe (that's typical during a recession). Average tuition fees rose 3%.
Looking ahead...applications for the upcoming academic year are booming. MBA programs at MIT, Columbia, and Penn have reported double-digit growth in applications.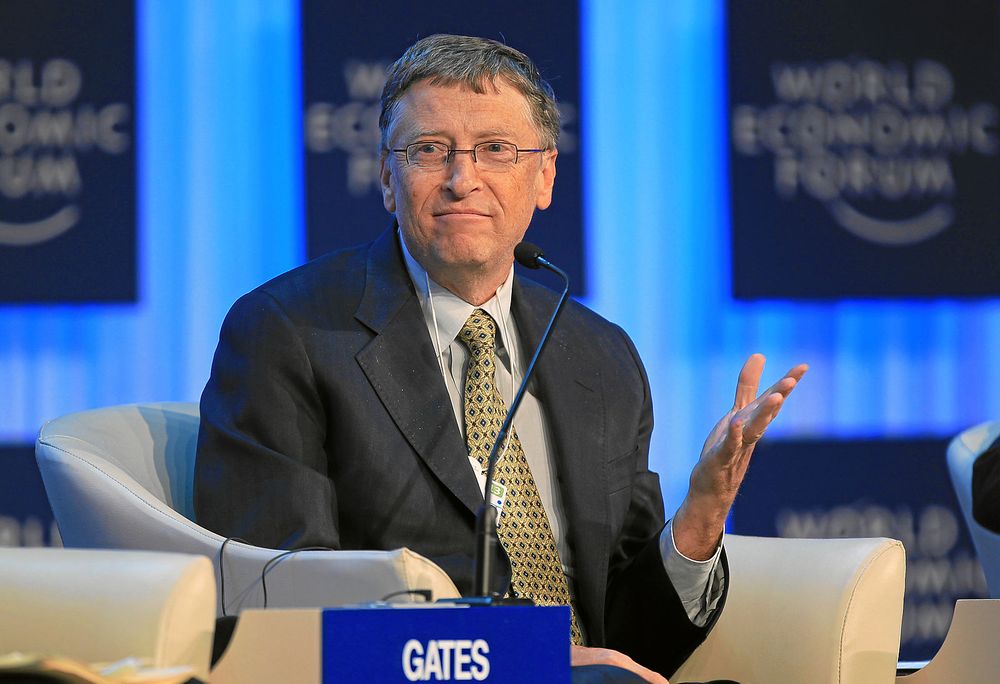 World Economic Forum
Despite losing the title of richest person in the world years ago, Bill Gates still has a buck or two to spend how he likes. His latest obsession? Saving the world from the effects of climate change.
Gates's new book, How To Avoid A Climate Disaster: The Solutions We Have And The Breakthroughs We Need, goes on sale today and lays out a plan for eliminating the 51 billion tons of greenhouse gases the world adds to the atmosphere each year. 
If going from 51 billion tons to 0 in less than 30 years sounds like an Avengers-level task, it is. But Gates explains 1) what the world needs to do now (more nuclear energy) and 2) the technology we need to develop (cleaner industrial products, like steel) in order to avoid the worst impacts of climate change.
Bottom line: With the clock ticking toward 2050, get inspired by one of Gates's most famous quotes. "Most people overestimate what they can do in one year and underestimate what they can do in 10 years."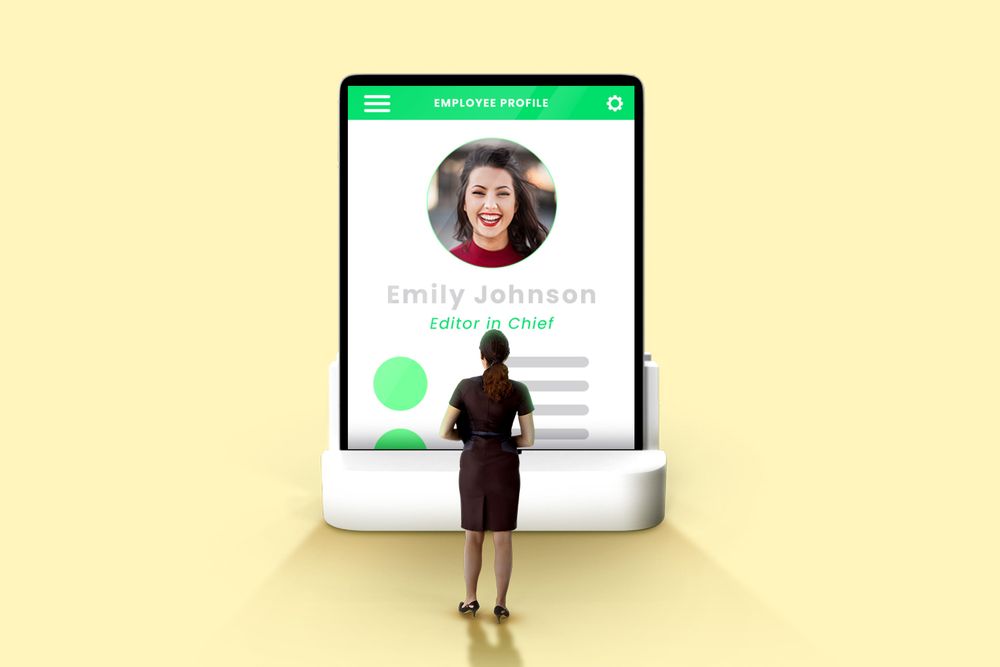 Entering employees' personal info? That's a no-no. HR teams are in a tough spot—they want accurate data, but it costs companies a lot for them to enter each employee's info. But don't fear, tech is here. Read how less data entry and more time for strategy benefits HR—and the bottom line. HR peeps, you can thank us later.
Business jargon, made better: This (rather aggressive but funny) website helps you "unsuck" cringey corporate phrases like "best practices" and "massaging data."
Read up: Bookshop put together a Black History Month book list with enough good reads to fill multiple libraries. 
Tech Tip Tuesday: If you still feel like you have room for improvement on Zoom 11 months into the pandemic, TED's director of speaker coaching has seven practical recs to help. 
Bonus non-tech tip: How to spook your neighbors after a snowstorm. 
In this game, we'll give you a house on the market and you have to guess the listing price on Zillow. Price Is Right rules...you can't go over.
And what's more relevant than a home in suburban Austin, TX, which is freezing temperature-wise right now but otherwise blindingly hot from a real estate POV.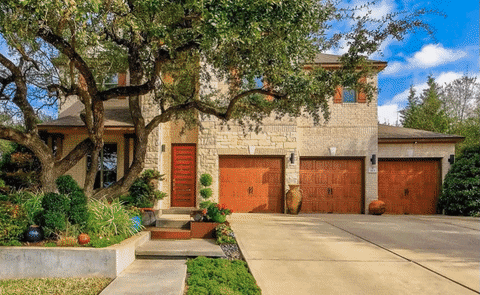 Zillow
 The details:
3 bed, 2.5 bath, 2,790 square feet
Pretty dope outdoor space. Think we spot a jacuzzi…
Located at the end of a cul-de-sac and a five-minute drive from shopping/dining. It's about 10 miles from downtown Austin along I-35. 
So, what's the price?
Enjoying the Brew? Consider sharing it with a friend.
When you do, we don't just give you a pat on the back and say, "Well done old sport." You earn rewards like our classic coffee mug or T-shirt.
Hit the button below to start sharing the Brew.
Click to Share
Or copy & paste your referral link to others:
morningbrew.com/daily/r/?kid=8e8ccc8f