☕️ Here we go...
| TOGETHER WITH | |
| --- | --- |
Good morning. If today's newsletter were a suitcase you were bringing on a flight, it might weigh over 50 lbs and you'd have to take out your credit card to pay a fee. It's really quite stuffed.
| | | | |
| --- | --- | --- | --- |
| | NASDAQ | 13,965.49 | - 0.58% |
| | | | |
| --- | --- | --- | --- |
| | S&P | 3,931.33 | - 0.03% |
| | | | |
| --- | --- | --- | --- |
| | DOW | 31,613.02 | + 0.29% |
| | | | |
| --- | --- | --- | --- |
| | GOLD | 1,775.10 | - 1.33% |
| | | | |
| --- | --- | --- | --- |
| | 10-YR | 1.274% | - 4.20 bps |
| | | | |
| --- | --- | --- | --- |
| | OIL | 61.72 | + 2.78% |
*As of market close. Here's what these numbers mean.
Economy: Dry January did not extend beyond alcohol. Retail sales rose 5.3% last month, the first positive reading in three months and the largest bump in seven. Analysts credit the second round of stimulus checks for the surprising, good news.
Crypto: With stocks not providing much in the way of excitement recently, we might as well talk about bitcoin again, which continued its push past $52,000 yesterday.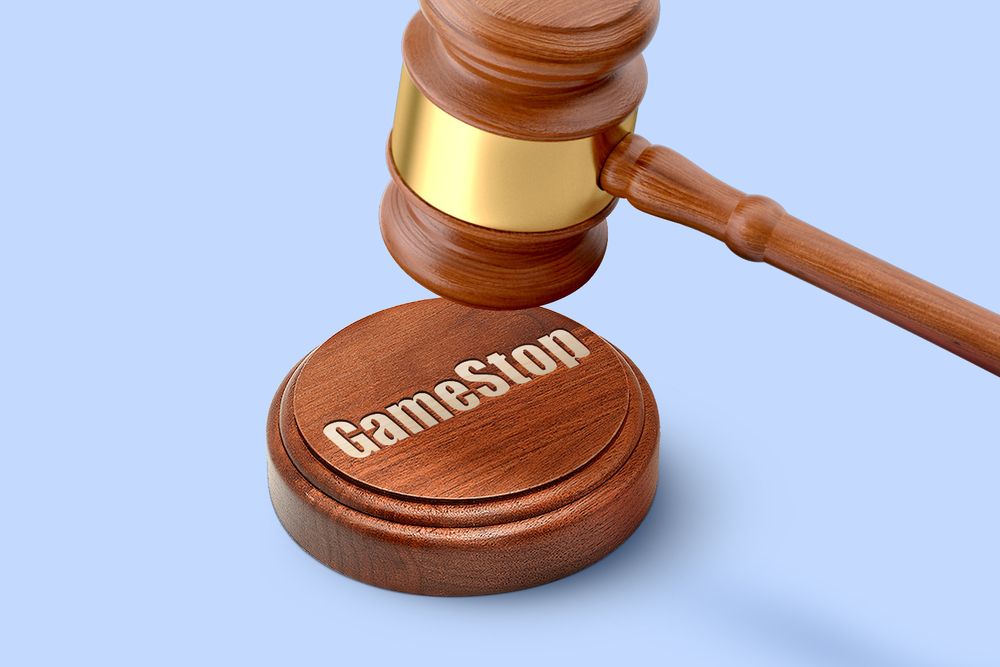 Francis Scialabba
Remember in January when every other word uttered in English was "GameStop"? Get ready for another round at noon today, when the main characters of the saga will have their buns sufficiently warmed by the House Committee on Financial Services. 
The backstory: GameStop was the story a few weeks ago after a legion of fanatical retail investors mobilized on Reddit to launch a short squeeze that sent GameStop shares rocketing higher and forced hedge funds to seek emergency bailouts. The stock has since succumbed to gravity, trading at around $45 a share, down from $483 at its peak. 
Today, lawmakers will ask questions of the alleged rabble-rousers. Among them, Robinhood CEO Vlad Tenev, Reddit CEO Steve Huffman, Citadel CEO Ken Griffin, Melvin Capital founder Gabe Plotkin, and the now-infamous trader Keith "Roaring Kitty" Gill.
What can you expect?
In a statement, committee head Rep. Maxine Waters said the hearing will take aim at the hedge fund industry's "long history of predatory conduct," as well as unpack Robinhood's decision to halt trading of GameStop and other meme stocks when interest from individual traders was at its peak. One more phrase to watch on your hearing bingo card: payment for order flow (PFOF). 
PFOF involves rerouting trades carried out on one platform to a third party to execute for a small fee. Robinhood makes the majority of its revenue this way, and some critics argue that's not in the best interest of its customers. 
Even the cult hero Roaring Kitty is under scrutiny for his social media posts that helped spark retail interest in GameStop. Though the 34-year-old former MassMutual advisor maintains his posts were meant to be educational only, he hasn't backed away from his commitment to GameStop. "I'm as bullish as I've ever been," he said in a statement.
Zoom out: The chances of specific regulations resulting from this far-ranging hearing are slim. But the committee stands ready to peel back the layers of a system they feel is set up to hurt the amateur investor.
+ For more on the hearing: We wrote everything you need to know about the 5 guys you'll hear from later today.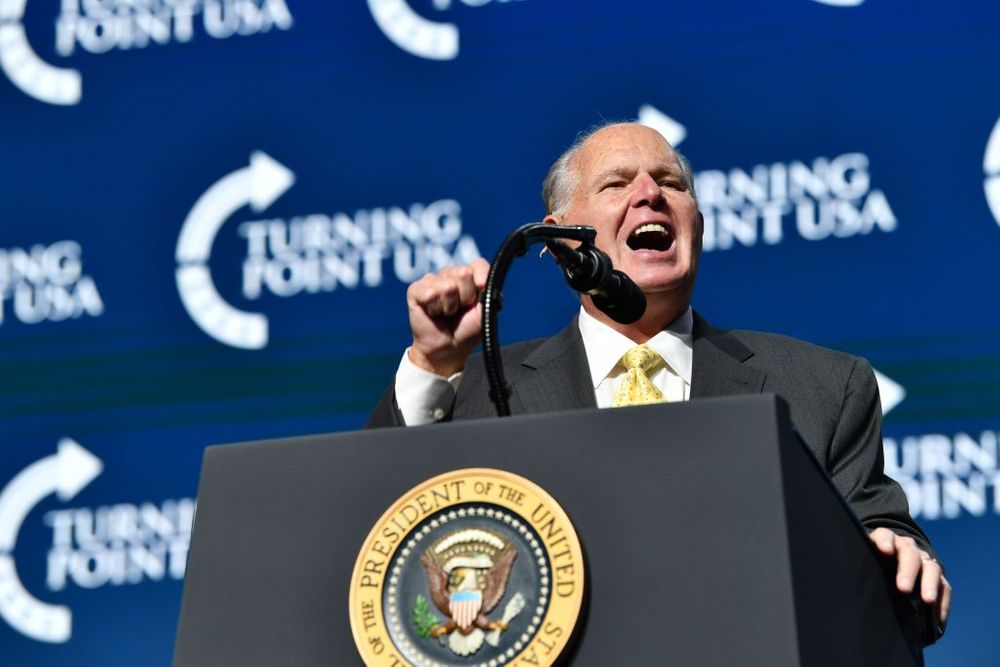 Nicholas Kamm/Getty Images
Yesterday, Kathryn Rogers, wife of talk radio personality Rush Limbaugh, announced on Limbaugh's radio show that he had died of complications from lung cancer. 
We didn't know Limbaugh personally, but we'd guess he preferred his right foot over his left. He rose to prominence during the presidency of Republican Ronald Reagan, whom he adored, and he detested former President Barack Obama, a Democrat. Limbaugh supported former President Trump throughout his presidency, and Trump honored him with the Presidential Medal of Freedom, the US' highest civilian honor. 
Limbaugh was often criticized for making sexist, homophobic, and racist comments, as well as for spreading falsehoods about Obama's Affordable Care Act and Covid-19. 
Zoom out: Limbaugh pioneered a highly successful genre of lowbrow outrage radio, beginning during the Republican revolution of Reagan's time in office and lasting through the Trump years. Limbaugh earned $85 million/year and his show was the most-listened-to US radio talk show in 2020, with more than 20 million monthly listeners. 
Texas's energy crisis that began last weekend continued to drag through Wednesday. As of last night, 2.7 million homes in the state were still without power in frigid temperatures. Businesses from semiconductor makers to retailers have paused operations. How could something like this happen?
The answer is unsatisfying: We don't 100% know yet. Experts need to analyze what exactly went wrong with Texas's power grid when the storm hit, but we know a few factors contributed to the widespread shutoffs: 
The sheer scale of the storm. All 254 of Texas's counties were under a winter storm warning at the same time. 
It takes more energy to keep homes warm when it's cold than it does to keep them cool when it's hot—and Texas's energy system is geared toward A/C.
Texas had not taken "winterization measures" to protect its electric grid from freezing weather.
There's a lot more competition for limited supplies of natural gas in the winter. 
Zoom out: The outages have led to criticism of Texas's energy grid, which is (mostly) independent from the rest of the US. If it were connected to other states, they could conceivably lend Texas their extra power.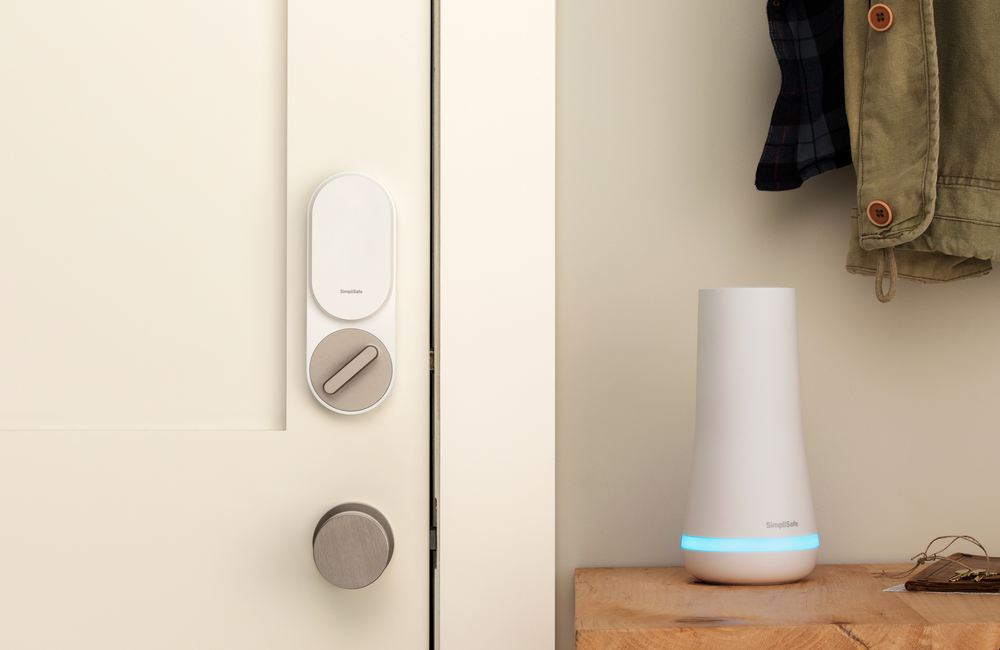 When it comes to protecting your home, you probably shouldn't depend on dinky security signs or having the local fire department on speed dial.
What you need is comprehensive, personalized home security you can count on—not kinda hope and pray on.
With SimpliSafe, you can customize your entire security system online, have it shipped straight to your door, and set it all up yourself in under an hour.
Forget schmoozing at the firehouse pancake breakfast. SimpliSafe's home security experts monitor your home 24/7 and dispatch police, fire, or medical professionals the second danger is detected.
PCMag and CNET have named SimpliSafe "Editor's Choice," and US News & World Report even named it "best overall home security of 2021."
In other words, if there were an awards show for home security, SimpliSafe would be walking away with the Golden Padlock.
Turn your sanctuary into a stronghold with SimpliSafe today.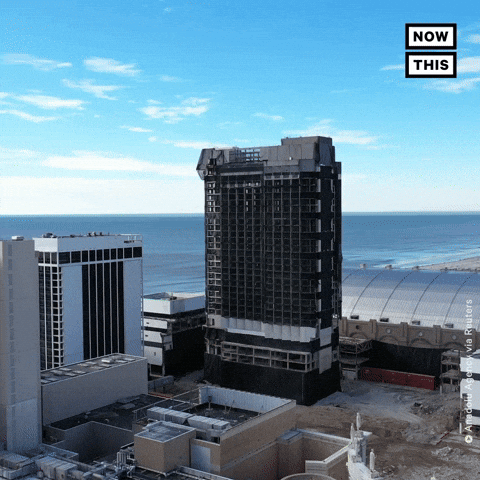 Giphy / NowThis
We're trying out a new segment called "Key Performance Indicators" with 1 quote, 1 stat, and 1 read, a format pioneered by our younger sibling, Emerging Tech Brew. Let us know what you think!
Quote: "You had Madonna and Sean Penn walking in, Barbra Streisand and Don Johnson, Muhammad Ali would be there, Oprah sitting with Donald ringside...It was a special time. I'm sorry to see it go."—Bernie Dillion, who decades ago was the events manager for the former Trump Plaza casino in Atlantic City, shared some memories with the AP as the building was demolished yesterday. See above.
Stat: As of last week, the CDC recorded 165 flu-related hospitalizations since October. During the 2019–2020 flu season, about 400,000 people were hospitalized with the flu and 22,000 people died. "Flu has been essentially nonexistent," infectious disease expert Dr. William Schaffner told NPR.
Read: Tech analyst Ben Thompson gives a predictably smart take on Clubhouse.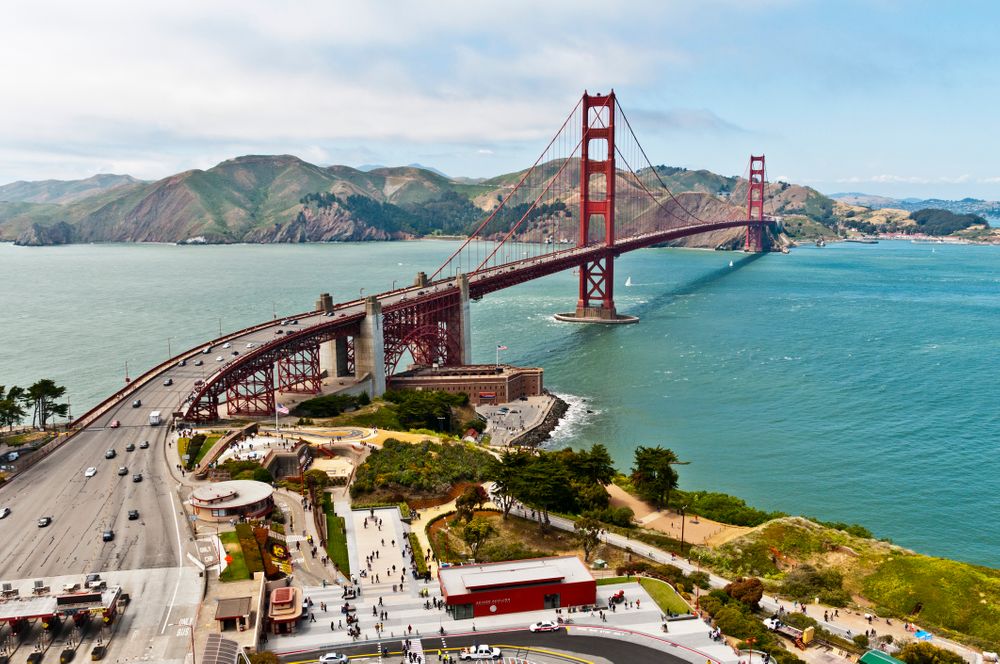 Getty Images
But they're not ending up where you might think. US Postal Service data shows that San Fran residents are indeed leaving the city in droves—for other Bay Area counties including Alameda, San Mateo, and Marin.  
Big picture: Much hay has been made of a supposed mass migration away from ultra-expensive San Francisco, where the coronavirus knocked out perks like nightlife, restaurants, and amusement park-like corporate campuses. 
But the new data challenges the idea that business-friendly, high-quality-of-life spots such as Denver and Austin are getting all the ex-San Franciscans. Those two cities were in the top 20 post-SF locations, but waaay behind places just a quick drive from the Embarcadero, like Sonoma County. 
Bottom line: One economist told the SF Chronicle the data could suggest a "silver lining" for the city's recovery; it may be easier to lure residents back from Marin than Miami.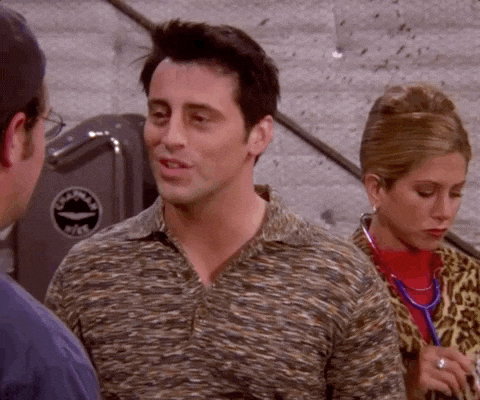 Giphy
Tuesday, our pals in business writing at Recode dropped the first episode in the newest season of Land of the Giants, their podcast series about Silicon Valley's tech beasts. Past seasons have covered Amazon and Netflix; now, reporters Shirin Gaffary and Alex Kantrowitz are tackling Google. Why? 
Shirin: "The idea with the series was to chronicle the rise of all the major tech giants. And it worked out well because Google is facing these three antitrust lawsuits, and it's also at a crossroads about what it wants its next chapter to be, as it pushes beyond search. We're going to get into the moonshots of Google and what its next big thing is going to be if it evolves beyond being primarily a search company." 
Alex: "I think that Google is subtly the most powerful of all the tech giants. It's the thing that sorts through a huge chunk of online video, with YouTube. It's the browser we use with Chrome. It's the mobile operating system for most of the people who are logging on the internet with smartphones with Android...anywhere you go across the internet, you see Google."
Listen to episode one and let us know what you think. 
SPONSORED BY THE MOTLEY FOOL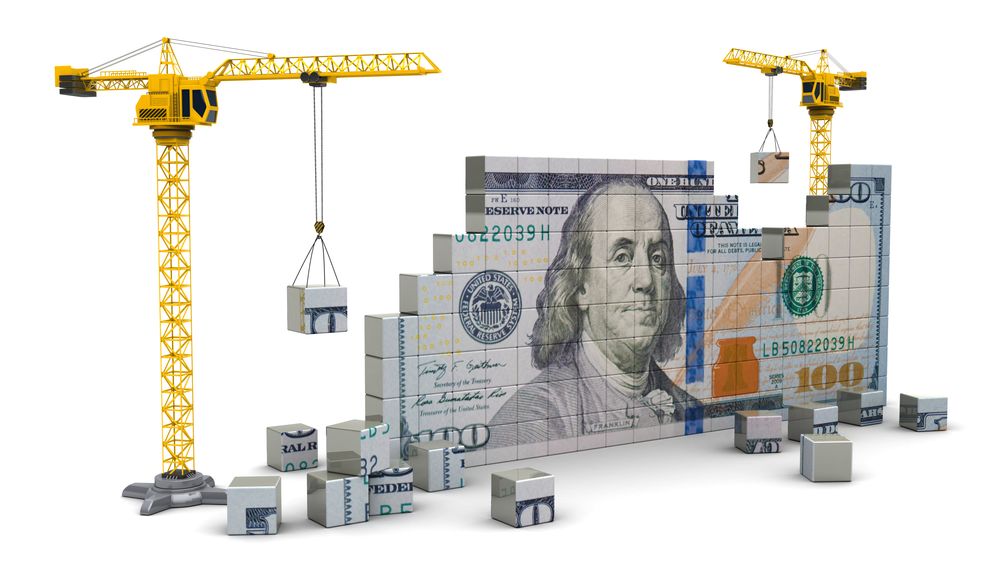 Whether it's stepping up to the mic on karaoke night or learning how to invest, some things in life you just gotta do with confidence. So to help you build the self-assurance you need to become an expert investor, we pulled together some of the finest pieces we've written on the matter with our friends at The Motley Fool.
Take a gander:
Sticking the landing: Tune into NASA's YouTube channel at 2:15pm ET to watch the Perseverance rover land on Mars. Had to read that sentence again after we typed it...so cool. Here's how it will go down.
Rated PG for Personal Growth: Get some help finding self-help resources with this "I want to learn how to…" directory.
Clever logos: Try finding the hidden images in 40 brand logos. 
This is your final warning: The deadline to submit your entry for our two-week-long Friday Puzzle is noon ET today. Take a look at the puzzle and enter for a chance to be featured in the Brew.
No matter how crazy the GameStop saga gets, there's always a news story or three that's even crazier. Three of these bizarre headlines are real; the other we made up. Can you spot the fake? 
Unfortunately, Mary Barra isn't debating Elon Musk...yet.