☕️ The law won
| TOGETHER WITH | |
| --- | --- |
Good morning. Unlike this mountain of snow, our MacBook Pro giveaway is going away soon: Today is the final day to share the Brew and get entered to win a laptop. 
As a reminder, we are raffling off four brand new computers. 1 referral = 1 raffle ticket, BUT once you get to three referrals, you'll get a Power Boost that doubles your ticket count. 3 referrals = 6 tickets, 4 = 8, and so on.
Time is ticking...get sharing now.
| | | | |
| --- | --- | --- | --- |
| | NASDAQ | 13,403.39 | + 2.55% |
| | | | |
| --- | --- | --- | --- |
| | S&P | 3,773.86 | + 1.61% |
| | | | |
| --- | --- | --- | --- |
| | DOW | 30,211.91 | + 0.76% |
| | | | |
| --- | --- | --- | --- |
| | GOLD | 1,863.80 | + 0.73% |
| | | | |
| --- | --- | --- | --- |
| | 10-YR | 1.078% | + 1.50 bps |
| | | | |
| --- | --- | --- | --- |
| | OIL | 53.54 | + 2.57% |
*As of market close. Here's what these numbers mean.
Markets: Stocks posted big gains, volatility dropped, and everyone took a deep breath. But some of last week's quirkiness spilled over—silver prices hit their highest level since 2013.
Covid: More Americans have received 1+ vaccine dose for the coronavirus than have tested positive, Bloomberg data show. Elsewhere, five more Italian regions relaxed restrictions put in place before Christmas, allowing residents to visit the Vatican for the first time in 88 days. And no one's quite sure why India's case numbers are plummeting.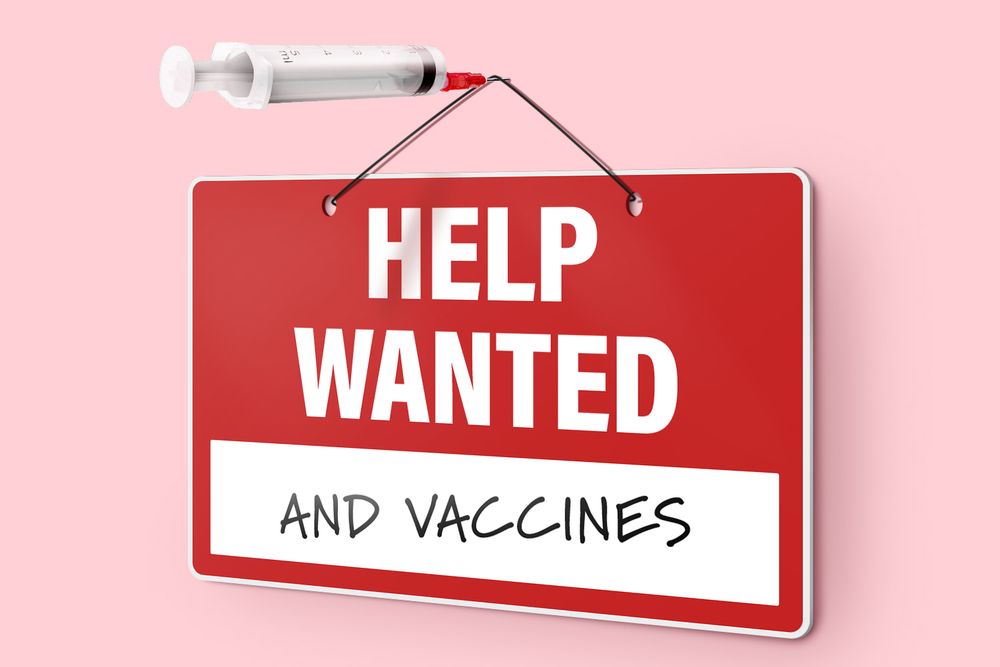 Francis Scialabba
Over the last two months, the US has administered about 30 million doses of coronavirus vaccines, with daily pricks now averaging 1.3+ million. Steady progress...but even as vaccinations tick up, millions of essential workers don't have clarity around when it's their turn.
The lines are blurry  
Concerns about a slow rollout prompted the Trump and Biden administrations to support expanding eligibility to all adults 65+ and frontline workers. Some states, including Texas and Florida, began vaccinating senior citizens as early as December. 
The Kaiser Family Foundation estimates that in at least 35 states, frontline workers have been prioritized with or behind older people. That's prompted some debate about using age-based factors vs. occupational risk and underlying health concerns. 
There's a case for both. The panel that advises the CDC about vaccine priority recommended that, after healthcare personnel, frontline workers (who are more likely to contract and spread Covid) and adults 75+ (who are more likely to get serious complications and fill up ICUs) should get shots.
There's also a question of equity
Essential workers, a disproportionate number of whom are people of color and immigrants, have experienced higher rates of Covid. Preliminary results of a UCSF study found a 39% increase in deaths among food and agriculture workers (compared to 22% among workers in general). 
Yesterday, the House Select Subcommittee on the Coronavirus Crisis launched a probe into meatpacking plants operated by Tyson, Smithfield, and JBS. Almost 54,000 meatpacking employees have gotten sick, and at least 270 have died. 
Uncertainty over vaccines is yet another challenge for essential workers, many of whom are in a precarious financial position. While many grocery and retail giants recorded record profits during the pandemic, hazard pay for most grocery workers ran out months ago, even as the pandemic worsened.
Bottom line: The struggle to immunize the heroes of the pandemic highlights the logistical, political, and moral questions around distributing a limited number of life-saving vaccines.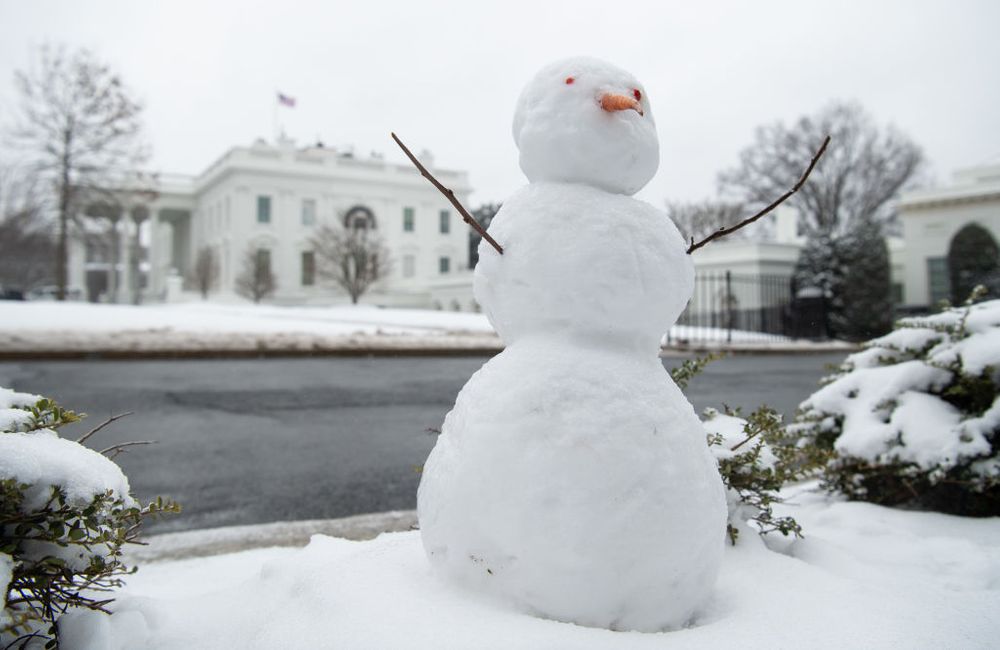 Saul Loeb/AFP via Getty Images
Maybe hot cocoa and a snow day can bridge the deepest of divides. Yesterday, a group of Republican senators snowshoed over to the White House to discuss their $618 billion counterproposal to President Biden's $1.9 trillion relief bill. 
There are some familiar pieces inside, including: 
$160 billion for vaccines, Covid testing and tracing, and PPE
$220 billion for direct payments of up to $1,000 to some individuals (Biden has pushed for $1,400 payments)
$132 billion for extra unemployment benefits through June (Biden's would run through September)
Additional funds for the PPP and reopening schools 
What's not: The counterproposal leaves out a $15 federal minimum wage and aid for state/local governments.
10 Republicans are behind the proposal...precisely the number Democrats may need on their side to prevent a filibuster. Democrats can pass their bill with a 51-vote majority using something called "budget reconciliation," though they'd prefer a bipartisan effort.
Big picture: Yesterday, the Congressional Budget Office said the US economy is recovering faster than expected, in part because of 2020 stimulus measures. Republicans could use that argument against Biden's larger package.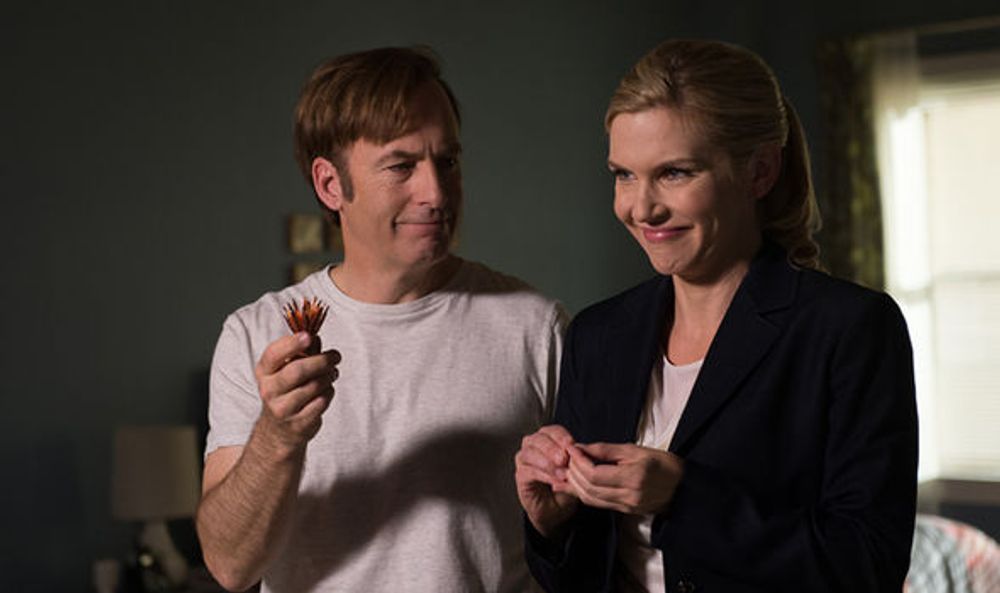 Better Call Saul
If you're on the lookout for more pandemic winners, may we point you to Big Law. The world's highest-grossing law firm, Kirkland & Ellis, is on track to post record annual revenue of ~$5 billion for the 12 months ending in January, according to the Financial Times.
What happened: Even as the global economy sagged under the weight of shutdowns, Kirkland's three main areas of focus—private equity, restructuring, and litigation—all surged. 
Plus, with hyper-efficient Zoom meetings replacing four-dollar-sign client dinners, costs are way down...which means profits are way up.
In a Wells Fargo survey of 125 law firms, net income (revenue minus expenses) grew 25.6% annually in the first half of 2020.
Bottom line: Haunted by the 2008 financial crisis's blow to the industry, law firms quickly moved to cut pay and furlough staff when the pandemic arrived last spring. But due to the unexpected boost in business, they're back to padding wallets—firms paid junior staff bonuses of up to $100,000 at the end of 2020.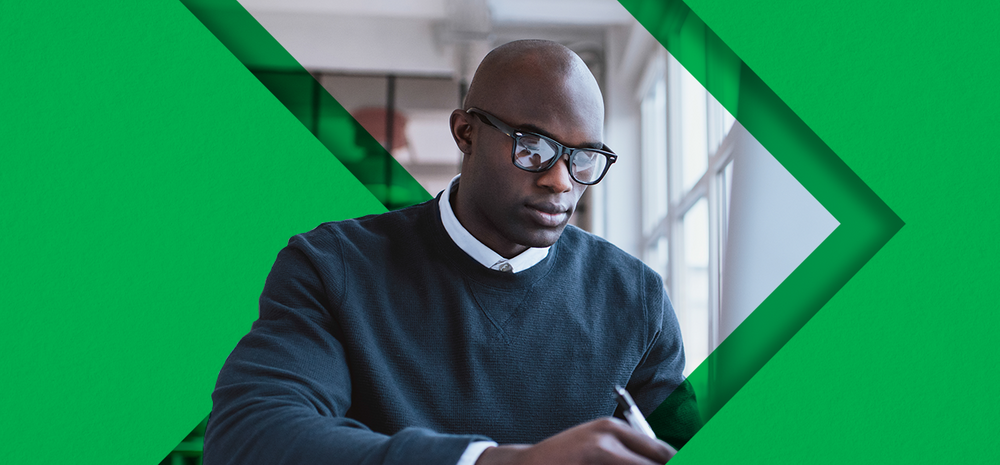 According to Deloitte's 2021 Human Capital Trends report, only 11% of businesses said they could produce info on their workforce in real time. 
For the other 89%? Safe to say audit time equals aspirin time.
But that mad audit scramble to gather employee info and docs doesn't have to be a thing. Your HR and payroll pros should be able to quickly send along reports at the drop of a hat—and with Paycom, they can.
Paycom helps you easily generate and review customizable reports across workforce data whenever you want to. From employer tax filings to cost-effective benefits admin and training completions, Paycom will handle all the complicated stuff that would normally give you a headache.
Cover all your payroll and HR reporting needs with one single software: Paycom.
Giphy
Robinhood has been busy fortifying its finances in case Reddit traders decide to go sicko mode once more. The trading platform announced yesterday that it had raised another $2.4 billion from existing investors, and it's reportedly considering adding an additional $1 billion of debt in the coming days. 
Mind-blowing stat of the day: Robinhood has raised more money since Thursday ($3.4 billion in total) than it has in the previous eight years of its existence. 
Robinhood wants to make sure it has enough collateral on hand to cover its obligations to third-party partners that settle trades...which have been through the roof. On Friday, revenue-generating trades on the platform were 4x greater than last summer's average, according to the FT.
So doesn't that mean Robinhood is doing...well?
Yes, and no. Despite the massive backlash across Twitter and Reddit, Robinhood is currently No. 1 on Apple's free app charts and was downloaded more than 600,000 times on Friday alone. But with great popularity comes great scrutiny; CEO Vlad Tenev is expected to testify before the House Financial Services Committee on Feb. 18 about his company's role in the GameStop saga. 
Getty Images
Wheels Up, the so-called "Uber for private aviation," is going public via SPAC in a deal that values it at $2 billion. 
After the deal is completed, sometime in Q2, Wheels Up will become the first publicly traded standalone private jet company. 
Zoom out: Running a private jet company is a lot less luxurious than flying in one; demand is inconsistent and maintaining a fleet of airplanes is expensive. But Wheels Up founder and CEO Kenny Dichter thinks the interest is there, and the industry just isn't meeting it. "90% of the people who can afford to fly have not flown private jets," he told CNBC. 
The pandemic hasn't hurt
While the broader commercial airline industry remains as fragile as a Biscoff cookie, data from Elite Traveler shows business flights (which the report classifies as any flights that aren't commercial or cargo) are back to 85%–90% of their 2019 levels.
Bottom line: Travelers' desire for on-demand, convenient, and, most importantly, sanitary flying conditions could be the wind beneath Wheels Up's wings. But its trading debut will be a good barometer to see if investors think the pandemic bump = long-term adoption.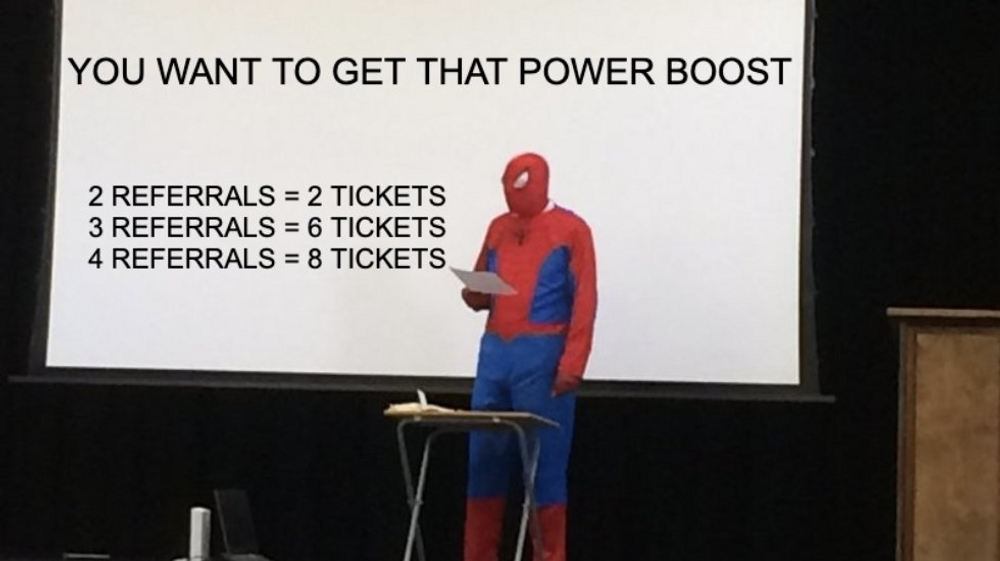 Toby Howell
It's actually quite simple: Click on the link below to access your unique referral code, then spread it far and wide; the far-er and wider you share, the better chance you have of winning a new computer.
Here are more details. 
What: Morning Brew is giving away four MacBook Pros (the new ones, with the fancy M1 chips) to readers who share the Brew.
When: The giveaway ends tonight.
How you can enter: When you get your friends or coworkers to sign up for the Brew, you'll get entered into the raffle. 1 ticket = 1 referral. BUT, you want to try as hard as possible to hit a minimum of three referrals. At that point, you'll get a Power Boost and your raffle tickets will double.
2 referrals = 2 tickets, 3 referrals = 6 tickets, 4 = 8, 100 = 200, and so on.
Got it? Start sharing now. 
*Some disclaimers: Your current referral count does not matter in the context of the giveaway, and we only ship to the US.
Invest in disruptive biotech. Cytonics has developed biologic therapies for treating the molecular cause of osteoarthritis—a disease where no effective treatments exist and $180 billion is spent managing symptoms. Invest in this revolutionary approach and join their online public offering today.*
Level-up your lashes. This mascara makes your lashes ultra-long—sans extensions. It has 11,800+ five-star reviews, so you know it works. Grab 15% off your new go-to mascara and anything else that catches your eye.*
Tech Tip Tuesday: Want to make that blogger's broccoli casserole recipe without reading the broccoli's life story first? Try throwing the recipe's URL into Just The Recipe (h/t Sidekick).
Groundhog Day: If you wake up tomorrow and it's still February 2, here's some time loop entertainment to help you figure out what's going on (P.S. We're sorry that you didn't get a new Brew.).
Movies: Palm Springs, Happy Death Day, Edge of Tomorrow
TV: Russian Doll, The Good Place
Books: Life After Life, Timequake
Video games: Majora's Mask, The Sexy Brutale, Oxenfree
*This is sponsored advertising content
Here's a Super Bowl-related question from Brew reader Will: What six NFL teams do not have a city in their name?
Enjoying the Brew? Consider sharing it with a friend.
When you do, we don't just give you a pat on the back and say, "Well done old sport." You earn rewards like our classic coffee mug or T-shirt.
Hit the button below to start sharing the Brew.
Click to Share
Or copy & paste your referral link to others:
morningbrew.com/daily/r/?kid=8e8ccc8f
Arizona Cardinals, New England Patriots, Tennessee Titans, Carolina Panthers, Minnesota Vikings, and Tampa Bay Buccaneers. Yeah...as we learned the hard way a few months ago, Tampa Bay isn't the name of the city—it's just Tampa.