☕️ Wow, Robinhood
| TOGETHER WITH | |
| --- | --- |
Good morning. Can't decide which is more unbelievable: that Tom Brady won another Super Bowl or Paramount Plus is an actual thing. 
Either way, prepare to spend the first 10 minutes of every Zoom call today making small talk about the game. Stay strong
. 
| | | | |
| --- | --- | --- | --- |
| | NASDAQ | 13,856.30 | + 7.51% |
| | | | |
| --- | --- | --- | --- |
| | S&P | 3,886.83 | + 3.48% |
| | | | |
| --- | --- | --- | --- |
| | DOW | 31,148.24 | + 1.77% |
| | | | |
| --- | --- | --- | --- |
| | GOLD | 1,810.90 | - 4.77% |
| | | | |
| --- | --- | --- | --- |
| | 10-YR | 1.185% | + 26.60 bps |
| | | | |
| --- | --- | --- | --- |
| | OIL | 57.47 | + 18.69% |
*As of market close. Here's what these numbers mean.
Economy: Treasury Secretary Janet Yellen hit the Sunday morning talk show circuit touting President Biden's $1.9 trillion stimulus plan. Yellen predicted that the US economy would return to full employment by 2022 if the plan were to become law. 
Markets: Global stocks were picking up what Yellen was putting down, hitting a record high following her comments.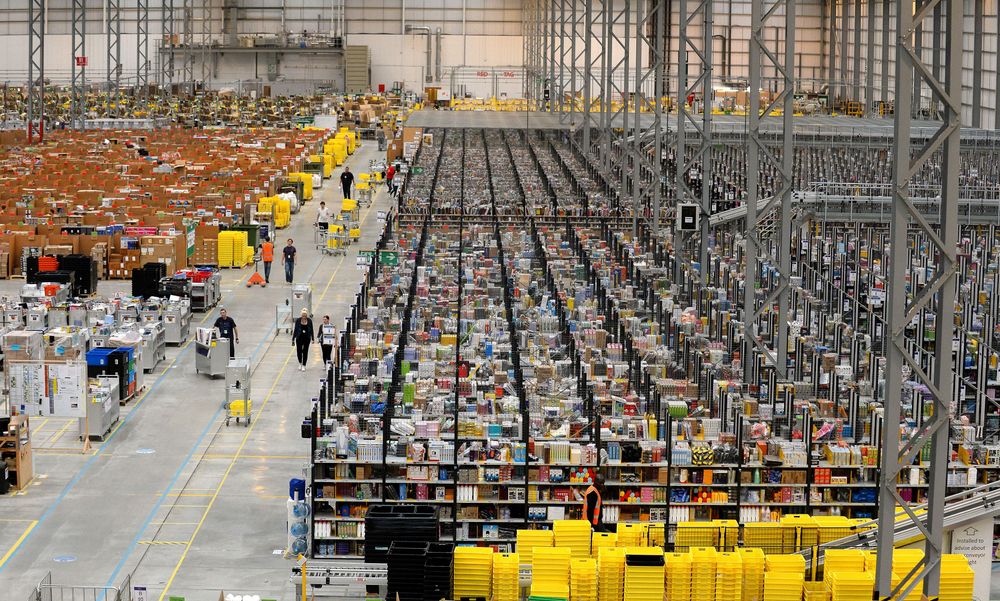 Andrew Yates/Getty Images
Starting today, nearly 6,000 employees at an Amazon warehouse in Alabama will vote on whether to form a union. If successful, it would be the first union at an Amazon facility in the US and could lead to other organizing movements at the country's second-largest employer. 
The backstory
Amazon's warehouses form the backbone of its world-beating logistics operations, and the facility in Bessemer, AL, where workers are deciding whether to unionize, went live in March—just as the pandemic started to slam the US. 
At the same time, Amazon also got slammed by the dramatic shift to online shopping, and some workers felt like the company was mistreating them as workloads and stress ramped up. Here are a few specific complaints, as told to the Guardian:
Lack of communication between managers and staff; specifically, how disciplinary action is carried out not by people...but by app. 
Woefully inexperienced managers.
Punishments for workers' failure to maintain six feet of distance, even when there was not enough space for them to do so.
Amazon has seen labor organizing efforts in the US before
And they didn't go anywhere. In 2014, repair technicians in Delaware tried and failed to get enough votes for a union. An effort at Amazon-owned Whole Foods in 2018 also petered out. 
The company is trying to make sure this time is no different. It's launched a wide-scale campaign to dissuade workers from voting to unionize by holding mandatory meetings, sending texts to workers, and distributing flyers.
An Amazon spokesperson said in a statement, "We respect our employees' right to join or not join a labor union but we don't believe this group represents the majority of our employees' views...we encourage anyone to compare our overall pay, benefits, and workplace environment to any other company with similar jobs."
Looking ahead...you'll need to have Nevada-like patience for the outcome of this vote. Workers will be able to cast mail-in ballots through late March.  

Robinhood
This chart from Robinhood shows the trading platform's equities and options trading volumes through last week. Remember all the stories from last summer with headlines like, "Bored Sports Fans Turn to Stock Market"? That was nothing compared to meme stock mania. 
Today, the Chicago Mercantile Exchange (CME) is launching ether futures, which will provide investors more opportunities to place bets on the digital token...whether they're bulls or bears.
Zoom out: Ether has always been the Luke Hemsworth to bitcoin's Chris. It was launched several years after bitcoin burst onto the scene, and it's the second-largest cryptocurrency by market cap and daily volume.
Quick sync up: "Ether" and "Ethereum" are often used interchangeably, but they're not the same thing. Ethereum refers to a blockchain software network, while ether is the cryptocurrency that powers that network. 
The price of ether has gone parabolic recently, hitting an all-time high of $1,700+ last Friday. It's still unclear what being listed on CME will mean, though. Similar to when bitcoin futures launched on CME three years ago, analysts expect the initial trading volume to be quite low.
+ While we're here...we have to mention another crypto, dogecoin, which despite being a joke (or maybe because of it?) has gained more than 1,000% this year...with help from Elon Musk constantly tweeting about it. 
Elon Musk's Twitter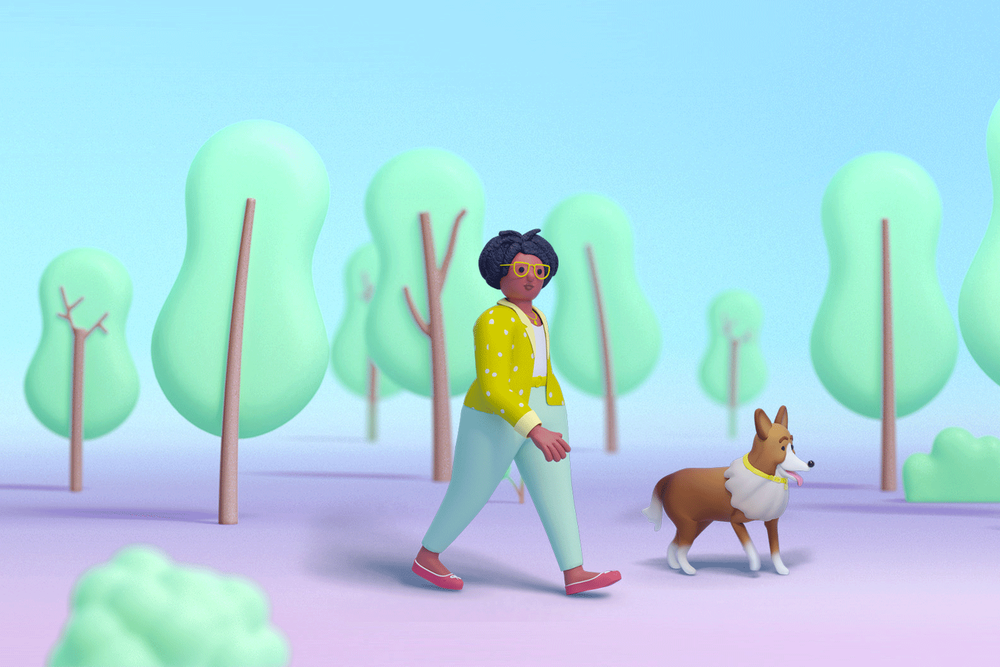 Ah, the park. Birds singing, the sun on your face, a gentle breeze at your back. Wait, why does that cloud look like a W-2 form?
Yep, tax season is on our minds. And to help make it the best season yet, we've teamed up with the tax pros at H&R Block to show you just how easy filing can be.
How easy? We're working to make it feel like a walk in the park.
We've designed a virtual Walk in The Park that will show you all the ways H&R Block makes handling your taxes easy and breezy.
Whether you drop your docs off at a local H&R Block office, or simply upload it all online, Block's tax pros will walk you through everything you need to know when you file. Or you can do it yourself, and if you get stuck along the way, H&R Block tax pros are available to help. 
The internet's social app du jour, Clubhouse, is seeing an influx of users from a perhaps unlikely part of the world: China. 
Why unlikely? Remember, in China, internet communications are heavily censored. Facebook, Twitter, and many other American websites are blocked there. 
Some users are discussing topics Chinese Communist Party leaders would really prefer they didn't, including the Uighur Muslim genocide in the Xinjiang region, protests in Hong Kong, and independence for Taiwan. 
But you can't just hop on www.clubhouse.chn. Only iOS users in China can access the private, audio-only social app, and to do so they have to tweak their locations to a non-local Apple App Store. 
Most smartphone users in the country use Android software. 
Plus, while membership in Clubhouse is free, you need an invitation to join. E-commerce stores (including over 200 on Alibaba's Taobao platform) have popped up hawking invites for as much as $77. 
Bottom line: This party can't last much longer—regulators will likely crack down soon—but this has offered a rare moment of free expression in China.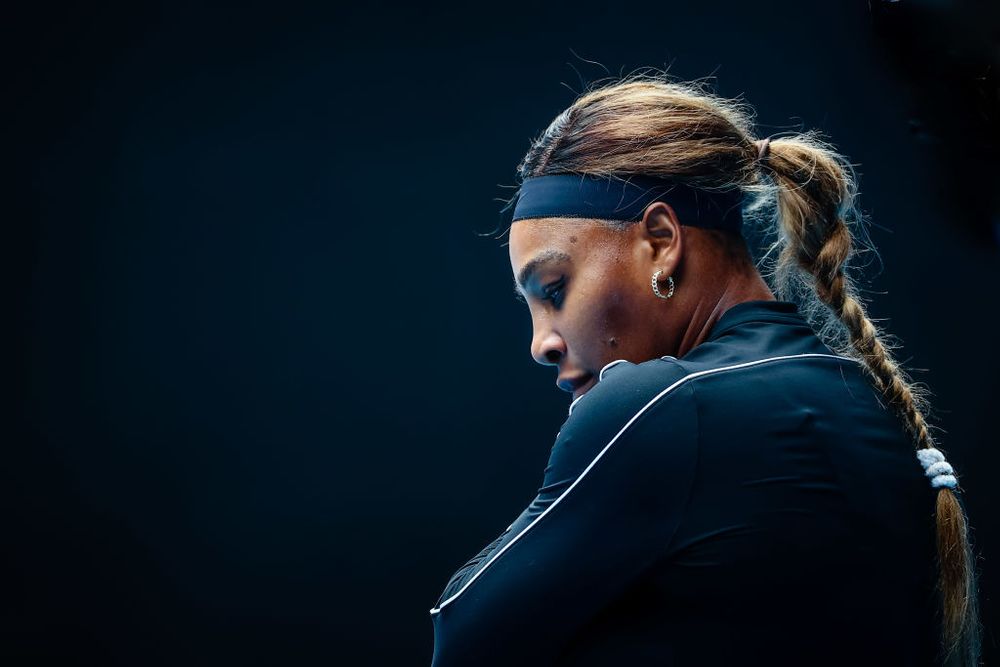 PATRICK HAMILTON/BELGA MAG/AFP via Getty Images
Impeachment: On Tuesday, arguments will begin in the Senate's impeachment trial against former President Trump over allegations he incited the violent mob that attacked the US Capitol Building. He is unlikely to be convicted.
Earnings: Will any companies reporting financials this week drop a Bezos-like bomb? Some candidates include Coca-Cola, PepsiCo, GM, Uber, Zillow, Disney, and Twitter.  
Tennis: The Australian Open has begun, but it's been quite the journey. Many players and staff have been quarantining at hotels for the past two weeks after they arrived in Australia, where Covid rates are close to zero. The good news is fans will be able to attend in limited numbers.
Everything else:
The Chinese New Year falls on Friday. Bring on the Year of the Ox. 
The UAE's Hope spacecraft will arrive at Mars on Tuesday.
Sunday is Valentine's Day.
Tired of meme stocks? Give art a shot. Contemporary Art returned 13.6% per year since '95 vs. 8.9% for stocks. Masterworks lets you invest in multi-million dollar works by artists like Basquiat at a fraction of the price. Brew readers can skip the 17,500-person waitlist today.*
Your Secret Valentine? Policygenius. They're ready to wine and dine you (metaphorically) by helping you find home and auto insurance that'll make you swoon. See how much you can save.*
Music pioneers: As we continue our celebration of Black History Month, check out this collection featuring the women who shaped hip-hop. 
Dive back into the week:
*This is sponsored advertising content
Sorry if this grosses you out because you ate too much of it last night, but for the rest of you: Which one of the following ingredients is not typically found in seven-layer dip? 
Black beans
Olives
Sour cream
Salsa 
You only need 5 more referrals to receive Morning Brew stickers.
If there's one thing we know about laptops, it's that they hate being naked. Get your comp some fresh Morning Brew stickers.
Hit the button below to learn more and access your rewards hub.
Click to Share
Or copy & paste your referral link to others:
morningbrew.com/daily/r/?kid=8e8ccc8f
Refried beans, not black beans, are typically found in seven-layer dip.