☕️ Dude, where's my Tesla?
| TOGETHER WITH | |
| --- | --- |
Good morning. Well, we somehow got through this pandemic winter and made it to spring. Please clap.
In other news, we've reached the Final Four in our Greatest Product of All Time Tournament: Next week, Microsoft Windows will face Lego, and the iPhone will face Google Search. Something tells us the Apple vs. Google matchup will determine the ultimate winner. 
| | | | |
| --- | --- | --- | --- |
| | NASDAQ | 13,215.24 | + 0.76% |
| | | | |
| --- | --- | --- | --- |
| | S&P | 3,913.10 | - 0.06% |
| | | | |
| --- | --- | --- | --- |
| | DOW | 32,627.97 | - 0.71% |
| | | | |
| --- | --- | --- | --- |
| | GOLD | 1,744.50 | + 0.69% |
| | | | |
| --- | --- | --- | --- |
| | 10-YR | 1.726% | + 1.50 bps |
| | | | |
| --- | --- | --- | --- |
| | OIL | 61.44 | + 2.40% |
*As of market close. Here's what these numbers mean.
Covid: The CDC relaxed its distancing guidelines for children in school from six feet to three feet, with a few caveats. The policy change is aimed at getting more kids to go to school in-person.
Markets: The Dow and S&P snapped a two-week winning streak, while the Nasdaq has dropped four weeks out of the last five.
Government: President Biden and VP Harris addressed the recent spike in anti-Asian violence following the killing of eight people, including six women of Asian descent, in metro Atlanta. "Our silence is complicity. We cannot be complicit," Biden said.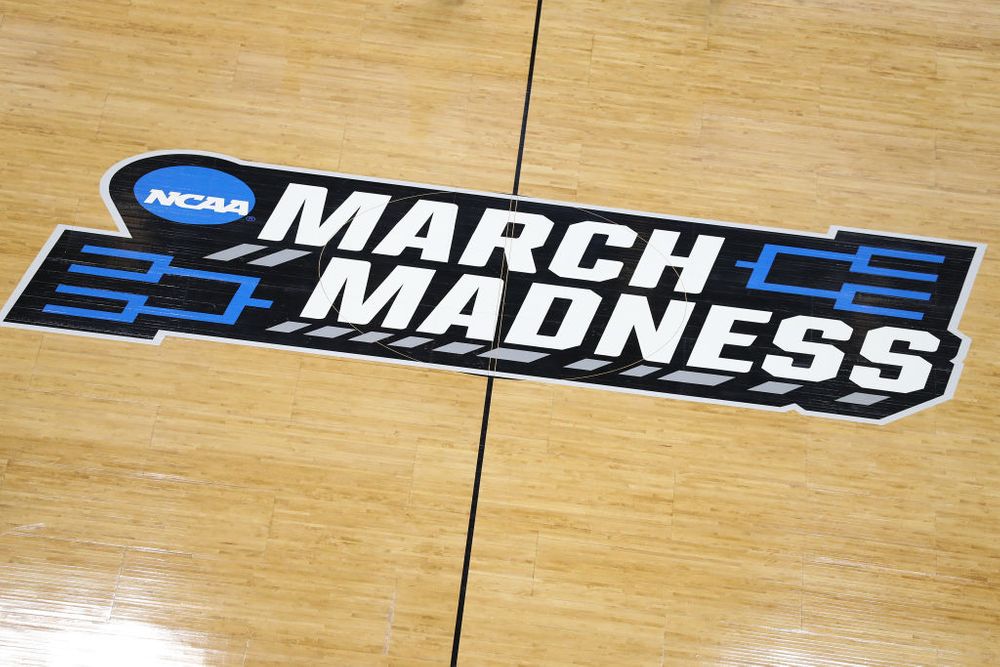 Patrick Smith/Getty Images
The best three weeks in sports is back. The first round of the NCAA men's basketball tournament kicked off yesterday in Indiana, finally adding some non-Covid madness (lookin' at you Oral Roberts) back to the month of March and filling the hole created by the pandemic last year. 
The tournament is big money
For the NCAA: The D1 men's tournament accounted for 79% of the $1.1 billion the organization brought in during the 2019 fiscal year. 
For schools: The NCAA has a pool of money that factors in results of the men's tournament, dishing out one "unit" for each game a team plays until the Final Four. The further a team advances in the tournament, the more money the team's conference is paid by the NCAA on a rolling 6-year basis.
As of 2019, each unit was worth $280,000, which means that a run to the Final Four could generate around $1.1 million for a conference every season for the next six years. 
One March participant that is conspicuously absent from this agreement: women's teams. The NCAA still doesn't factor the performance of a school's women's basketball program into its total March Madness revenue distribution.
The women's tournament isn't revenue-generating, according to the NCAA. But TV ratings are on the rise—more than 3.6 million viewers watched the 2019 championship game, up 24% from 2016—which means a more lucrative broadcast deal could be on the horizon. The women's tournament kicks off tomorrow in a "bubble" in San Antonio.
For gamblers: Research from PlayUSA projects that this year's tournament could generate as much as $1.5 billion in legal bets. For context, Legal Sports Report estimated that $462.4 million was legally wagered on this year's Super Bowl.
Investors are getting in on the action. Yesterday, shares of Barstool Sports owner Penn National Gaming and sports betting app DraftKings jumped 4.9% and 6.5%, respectively. 
+ Some fun bracket math to take you into the weekend. According to the NCAA, the odds of filling out a perfect bracket are 1-in-9,223,372,036,854,775,808 (if you just guess or flip a coin) and 1-in-120.2 billion (if you know a little something about basketball). 

Francis Scialabba
In the US...we've now administered more than 100 million doses, a goal President Biden set out to achieve in his first 100 days in office (it's his 59th today). Nearly a quarter of all Americans have received at least one dose of a Covid-19 vaccine. 
Across the world...we're getting close to half a billion vaccine doses administered. As of last night, 133 countries had given out more than 420 million shots.
The latest headlines
Astra drama: The WHO urged the world to continue using AstraZeneca's vaccine following blood clot concerns in Europe. UK Prime Minister Boris Johnson got the Astra shot yesterday to show it can be trusted.
Third waves: The German health minister warned that Covid-19 cases are rising at an "exponential rate" and the pace of the vaccine rollout isn't fast enough to prevent a third wave. Paris entered lockdown mode yesterday. Meanwhile, Brazil's health system is in a state of crisis as cases surge.
More eligibility: Florida is opening up vaccine eligibility to anyone 50 or over starting Monday.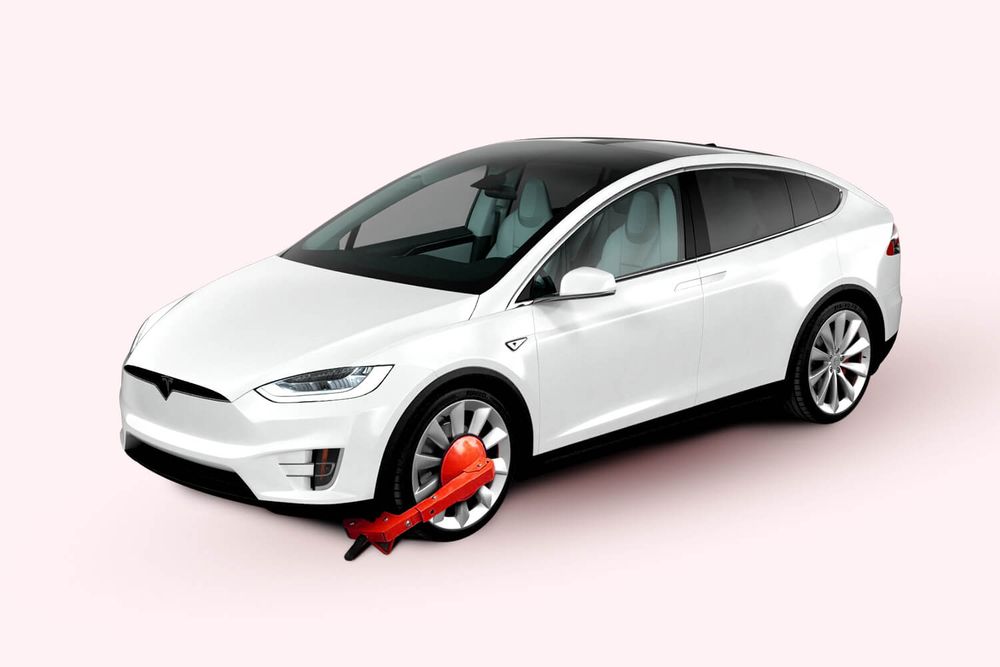 Francis Scialabba
The Chinese government is putting the Technoking on notice. It's a) banned Teslas from entering military complexes and housing compounds and b) curbed the use of Teslas by military staff and employees of key state-owned companies, per multiple reports. 
The explanation: Beijing thinks Teslas could be the 21st-century version of the Trojan horse. The government is reportedly worried that the cars' built-in cameras could collect sensitive data and potentially send it back to the US.
If you're having déjà vu, it's because the White House has blocked Chinese tech companies from operating in the US due to similar concerns over snooping. Remember Huawei? 
Why it matters for Tesla: China is a critical market for the company, so it wants to avoid any political controversies as it makes inroads. Chinese sales accounted for about 21% of Tesla's total revenue in 2020, and with a new Shanghai Gigafactory churning out the Model 3 and Model Y, it wants that share to grow. 
Big picture: Yesterday, the US and China wrapped up two days of talks in Alaska. It didn't go well.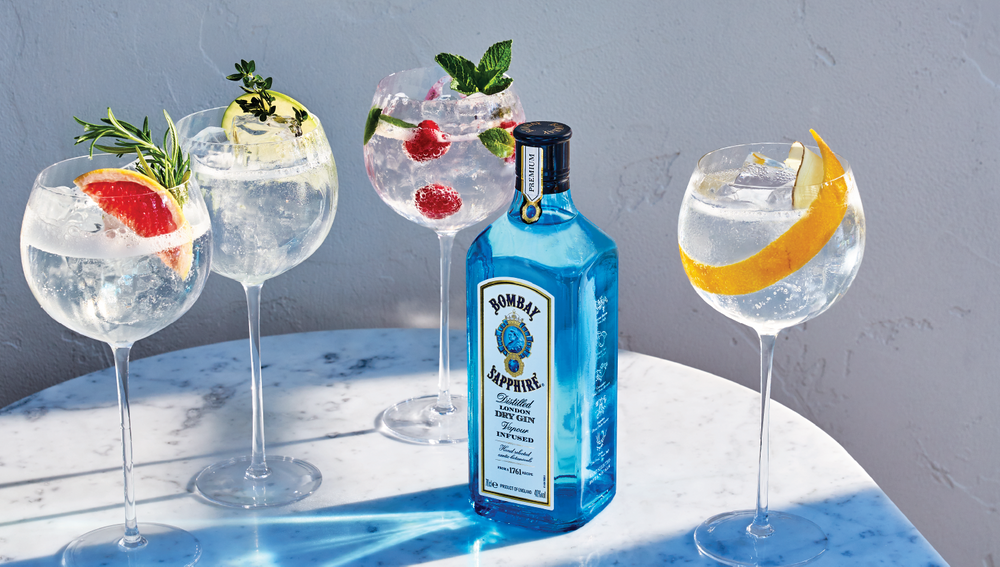 How is a fresher, more balanced gin actually made? 
To help answer that excellent ques-gin, let's first talk about how the brightest gins are not made. 
Most gins out there boil down their botanicals—a rough process you would only subject an innocent potato to.
Bombay Sapphire does things differently—or should we say, delicately. 
They've perfected a unique production process known as vapor-infusion, using steam from the rising alcohol vapor during distillation to gently extract the flavors of all-natural and sustainably-sourced botanicals.
The result? A vibrant and beautifully balanced liquid worthy of the Bombay name.
Friends, your standard G and T doesn't have to be a mix of boiled down juniper and a splash of bubbles. Level up with Bombay botanicals, premium tonic, and your favorite garnish.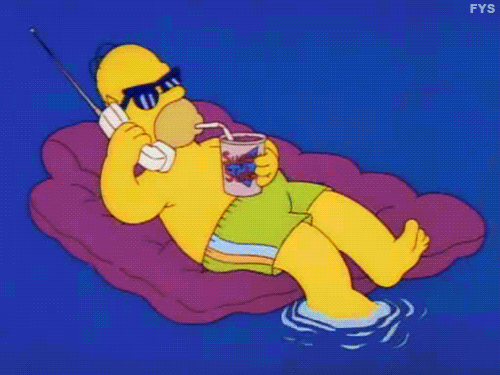 Giphy
Stat: The Simpsons will air its 700th episode Sunday evening. It would take another 12 years for the show to hit 1,000, but never say never—it's been renewed through 2023, which means it'll hit at least 757 episodes.
Quote: "If the value increases, they could have an extremely valuable fart on their hands."
Film director Alex Ramírez-Mallis told the NY Post he thinks the buyer of his farts could see a significant return on their investment. For some context: He's selling a year's worth of fart audio clips recorded during quarantine as an NFT. You can also buy individual fart recordings for $85 a toot. 
Read: Tuna's last stand. (Hakai Magazine)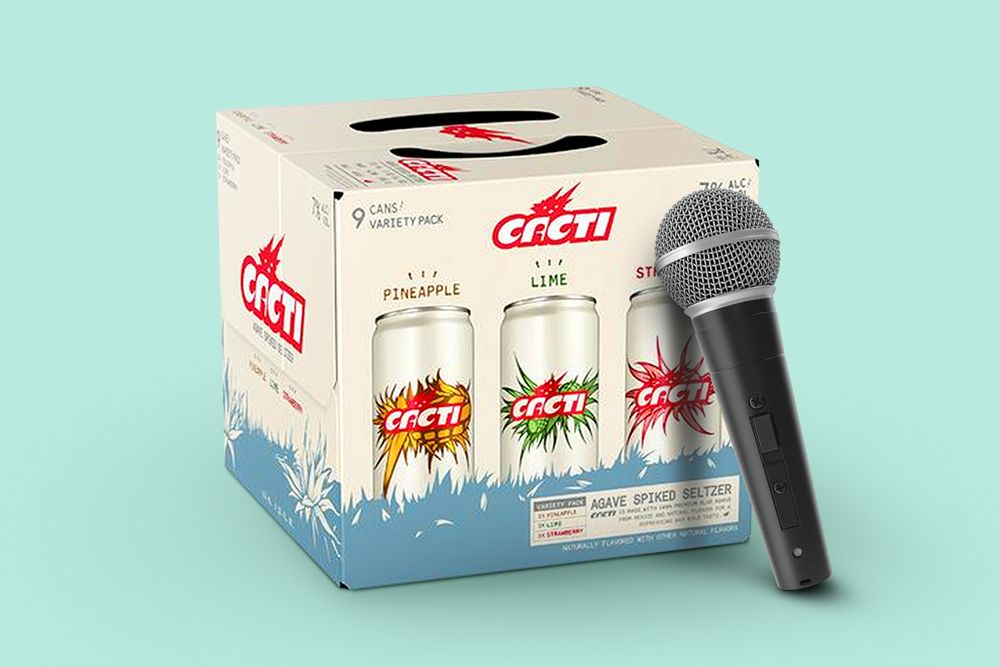 Francis Scialabba
The "no laws when you're drinking Claws" lifestyle may be lost to 2019, but hard seltzer has since updated its bio from "trend" to "staple." Nielsen found there are more than 65 brands in stores this year, up from 26 in 2019. 
This week, rapper Travis Scott's Cacti Hard Seltzer hit shelves and promptly sold out. Topo Chico, owned by Coca-Cola, and Spindrift have announced their hard seltzers will arrive within the next two months.
Is there room for so many tall cans?
White Claw and Truly dominate the hard seltzer scene, with a combined 75% market share as of last June. But that might not matter for brands entering the space, because there's more seltzer sommeliers than ever: Total US sales more than doubled from 2018 to 2020 to $4.1 billion. 
Zoom out: We'll find out soon whether post-Covid life is more American Pie or apple pie, but expect hard seltzer to play a big role either way: Research company Bernstein estimates hard seltzer will make up more than 15% of the beer and cider market by 2024. 
Francis Scialabba
Today's puzzle, created by Amber Lewis, can be completed in a snip-snap by those with a tip-top puzzle game. 
Difficulty: 7.1
Favorite clue: "'Gritty' intro" (5 letters)
+ Think you have what it takes to make your own crossword? Spoiler: You do. Check out our tutorial, and then be sure to submit. If we select your crossword, we'll also send you the iconic Brewneck sweatshirt.
It only takes 3 referrals to earn access to Light Roast, our exclusive Sunday newsletter.
Just the right amount of Brew to go with your lazy Sunday morning. You don't even need to train the dog to fetch it from the driveway.
Hit the button below to start sharing the Brew.
Click to Share
Or copy & paste your referral link to others:
morningbrew.com/daily/r/?kid=8e8ccc8f
✢ A Note From Bombay
Enjoy responsibly. ©2021. BOMBAY SAPPHIRE AND ITS TRADE DRESS ARE TRADEMARKS. IMPORTED BY THE BOMBAY SPIRITS COMPANY U.S.A., CORAL GABLES, FL. GIN – 47% ALC. BY VOL.
✤ A Note From eToro
eToro USA LLC; Investments are subject to market risk, including the possible loss of principal.