A Few Words About Breasts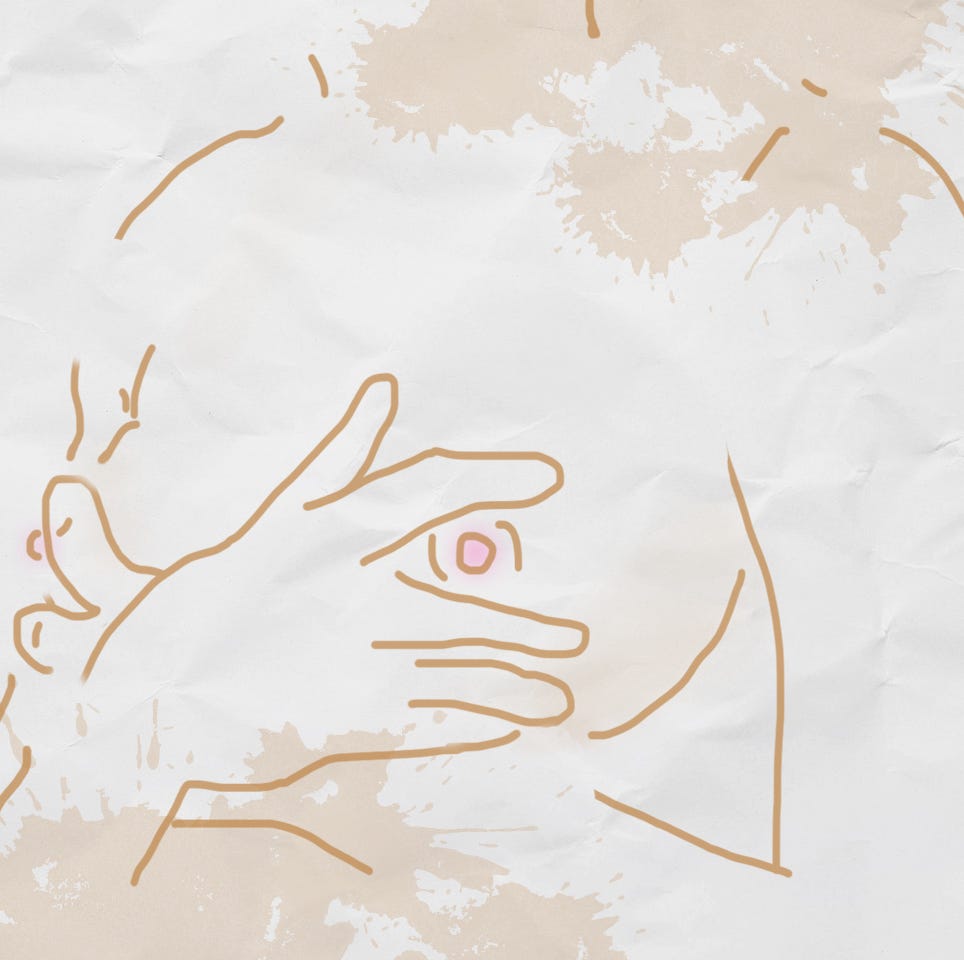 A Few Words About Breasts
I have to begin with a few words about androgyny. In grammar school, in the fifth and sixth grades, we were all tyrannized by a rigid set of rules that supposedly determined whether we were boys or girls. The episode in Huckleberry Finn where Huck is disguised as a girl and gives himself away by the way he threads a needle and catches a ball—that kind of thing. We learned that the way you sat, crossed your legs, held a cigarette, and looked at your nails, your wristwatch, the way you did these things instinctively was absolute proof of your sex. Now obviously most children did not take this literally, but I did. I thought that just one slip, just one incorrect cross of my legs or flick of an imaginary cigarette ash would turn me from whatever I was into the other thing; that would be all it took, really. Even though I was outwardly a girl and had many of the trappings generally associated with girldom—a girl's name, for example, and dresses, my own telephone, an autograph book—I spent the early years of my adolescence absolutely certain that I might at any point gum it up. I did not feel at all like a girl. I was boyish. I was athletic, ambitious, outspoken, competitive, noisy, rambunctious. I had scabs on my knees and my socks slid into my loafers and I could throw a football. I wanted desperately not to be that way, not to be a mixture of both things, but instead just one, a girl, a definite indisputable girl. As soft and as pink as a nursery. And nothing would do that for me, I felt, but breasts.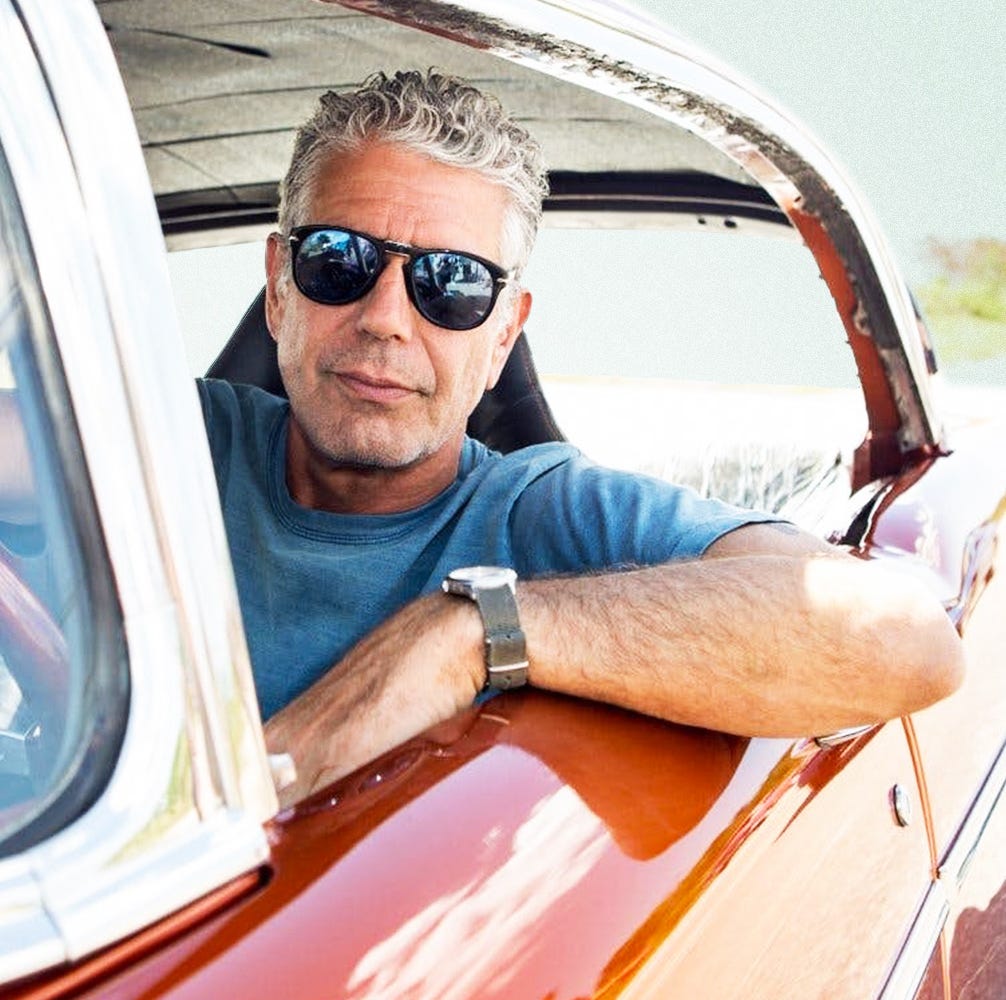 A Book for People Who Really Miss Anthony Bourdain
"They all want you to try their food." That's the last quote from Anthony Bourdain on the last page of his last book, World Travel, a travel guide from a world traveler who hated travel guides, out today. He's talking about the vendors at the Ben Thanh Market in Vietnam, but you could take it as a final message on being a good tourist from Bourdain, who died in 2018 after building a towering reputation as the best tourist. More or less, he's telling you to engage with the people, to be daring but contentious. That's the Bourdain way, and this book, which his assistant and co-author Laurie Woolever painstakingly stitched together from past Bourdain quotes, her own research, and interviews with people who worked with Bourdain on the ground, marks his last word on the subject.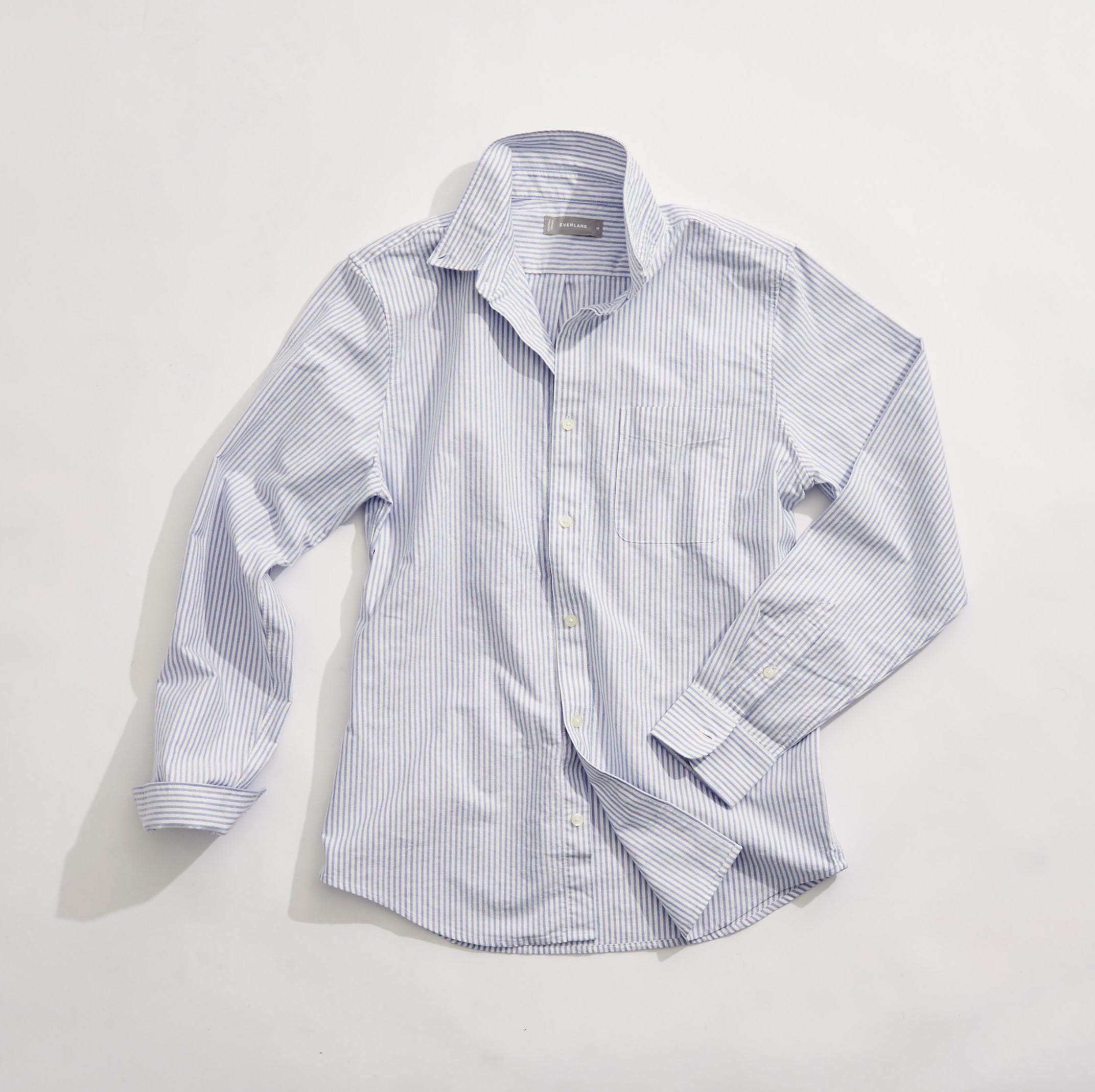 Everlane's Japanese Cotton Oxford Is the All-Seasons Shirt That Doubles as a Security Blanket
"In the Before Times, I reveled in the perusing of my closet each morning," writes Deputy Editor Ben Boskovich. "I flipped through shirts and pants and blazers and shoes like a kid with a binder full of baseball cards. Getting Dressed wasn't just a part of my job, it was (and still is!) part of my identity. Admittedly, I've let the pandemic take that away from me, if only because I know it's temporary. But! About once a week, I do get the itch. And when those moments have struck me over the past 361 days, more often than I'm grabbing any other garment, I'm grabbing a button-down oxford. And more often than I'm grabbing any other oxford, I'm grabbing Everlane's Japanese cotton oxford. Here's why it's what I reach for when I need to rise out of the funk."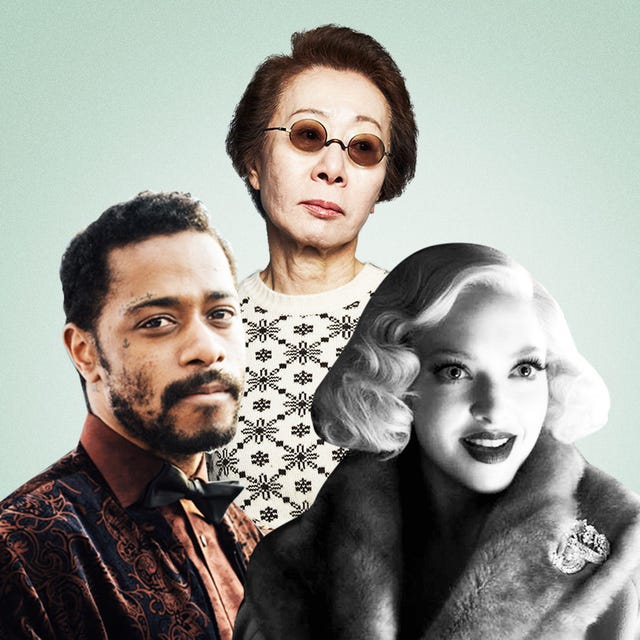 All 20 Oscar-Nominated Acting Performances, Ranked
For this year's Academy Awards, we decided, to hell with the rules, we'll make our own super Oscar. So the editors at Esquire took this year's 20 acting nominees and ranked them from worst to best, arguing along the way why we think they deserve that Super Trophy that doesn't quite exist. And while this year's winner will not be receiving a trophy (or the pizzas associated with said trophy), it has allowed us to assess which of these stunning performances could stand the test of time as a truly masterful work of art.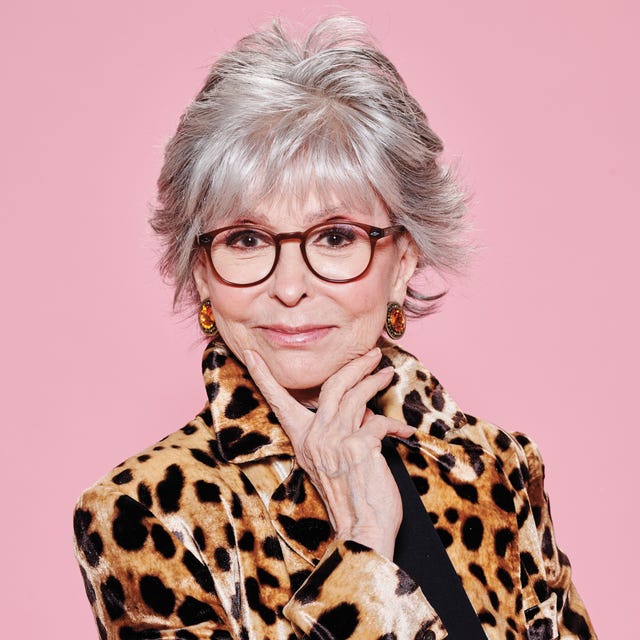 What I've Learned: Rita Moreno
At 89-years-old, Rita Moreno simply cannot stop working. Coming off a successful reboot of One Day at a Time, Moreno could have chosen rest, but instead, she's fronted a critically acclaimed documentary about her life, titled Rita Moreno: Just a Girl Who Decided to Go for It. Following its release later this year, she'll star in a remake of West Side Story, which she is executive producing alongside director Steven Spielberg. (She starred, of course, in the 1961 film adaptation.) But for Esquire's What I've Learned series, she opened up to Esquire's Justin Kirkland about love, sex, and some Elvis stories that will raise an eyebrow.
Follow Us
Unsubscribe
Privacy Notice
esquire.com
©2021 Hearst Communications Inc.

All Rights Reserved.


Hearst Email Privacy,

300 W 57th St., Fl. 19

(sta 1-1), New York, NY 10019