☕️ Bad quarter
| TOGETHER WITH | |
| --- | --- |
Good morning. Like most of you, we watched yesterday afternoon as a jury convicted former Minneapolis police officer Derek Chauvin of murdering George Floyd.
The rest of the content in this email feels completely insignificant compared to that. So if you remember one name from this newsletter, let it be Darnella Frazier, who at 17 years old saw Chauvin pinning Floyd to the ground, took out her cellphone, recorded Floyd's murder for ~10 minutes, uploaded it to Facebook, and sparked a global movement for racial justice.
MARKETS 1-DAY PERFORMANCE
Bitcoin

+1.70%

$56,729.33
*Stock data as of market close, cryptocurrency data as of 6:00pm ET. Here's what these numbers mean.
Markets: Stocks fell for the second straight day, especially in sectors tied to "reopening"—airlines, cruises, and more. Even dogecoin investors celebrating "Doge Day" couldn't push up the crypto to $1 as they had hoped.   
Covid: The EU's drug regulator recommended adding a warning to J&J's vaccine that there's a possible link to extremely rare blood clots, but concluded it shouldn't be pulled from use because the benefits outweigh the risks. J&J will resume its rollout in Europe.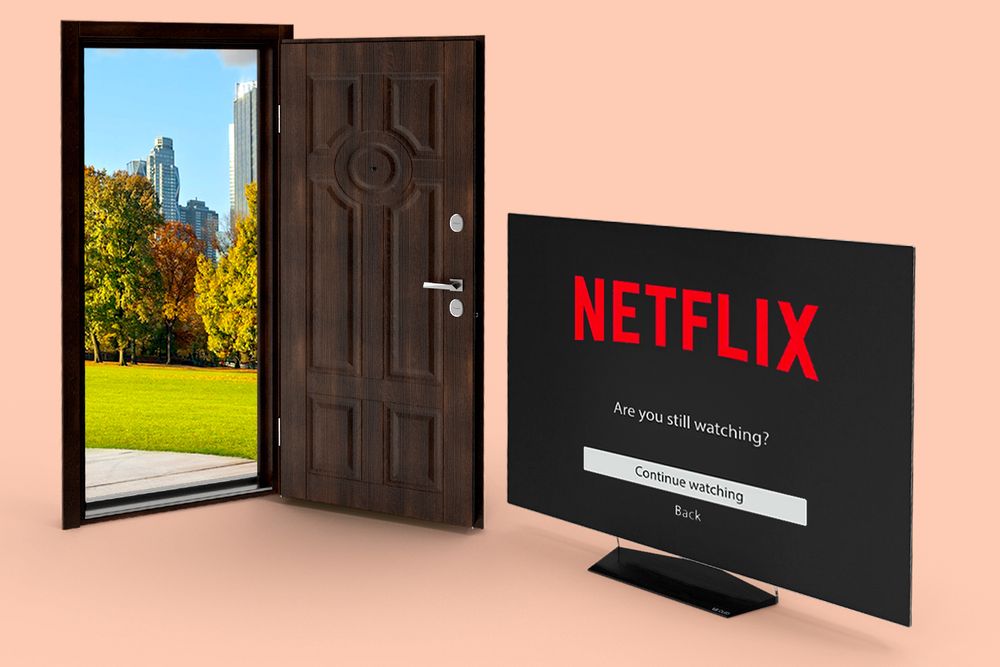 Francis Scialabba
In its earnings report yesterday, Netflix acknowledged the obvious: Things have gone downhill since episode 6 of Bridgerton. The streaming company added just 4 million new subscribers last quarter, lower than its estimate of 6 million and way down from the 16 million it gained in Q1 last year.
Of course, last year was special: In prime position to benefit from pandemic lockdowns, Netflix managed to increase its subscriber base to 204 million and bump up the price on its standard streaming plan by $1 and its premium tier by $2. 
That might explain why revenue figures last quarter slightly topped expectations, despite the subscriber slowdown. 
Netflix is facing strong headwinds in the new-old normal
1. Covid-19 production delays led to what Netflix called a "lighter content slate" in the first half of this year.
2. Couch-butt imprints are fading: Streaming went way up last year when other entertainment options, like going to museums or waiting in six-hour lines at Disneyland, shut down. Put simply, "There's a boost in engagement that you get when people are in a lockdown situation," Netflix Operations Chief Gregory Peters said. 
Now that people are dusting off their hard pants and Hinge profiles, streaming numbers are expected to slip. 
3. Viewers love Baby Yoda: After years of dominating the streaming industry, Netflix's market share slipped below 50% in Q1 for the first time ever, according to Parrot Analytics.
Disney+ topped 100 million subscribers last year, just 16 months after its launch. 
NBC took back some of Netflix's top hits (The Office, Parks and Recreation), and now streams them on its own service, Peacock. 
Smaller streamers Discovery+ and Paramount+ quietly had strong launches, too. 
Zoom out: Despite the heated competition, Netflix still has first-mover advantage. Netflix remains the majority of viewers' No. 1 choice of stream-and-chill service, and up to 92% of viewers that signed up for competing streaming services also have Netflix.
Looking ahead...things will get worse before they get better. Netflix predicted that in Q2 only 1 million net new subscribers will join the service—that would make it the worst quarter for subscriber growth on record. 
The Super League, a breakaway European soccer competition that managed to simultaneously tick off soccer fans, players, and even prime ministers, appears to be crumbling less than 48 hours after it was announced. 
All six English Premier League clubs that had initially signed onto the Super League, including Manchester City and Liverpool, said they're backing out yesterday after feeling the heat from supporters. 
Why so much backlash? For people who love soccer, the Super League announcement felt like a middle finger followed by a back-to-back wedgie/swirly combo. It would concentrate broadcasting rights and player spending among a few elite teams, leaving the remaining European soccer clubs in a financially precarious position and unable to compete. 
"It is not sport if the relationship between the effort and reward doesn't exist," Manchester City manager Pep Guardiola said yesterday.
Zoom out: The organizers of the Super League (many of them billionaires) clearly did not read the room before they tried to upend the building blocks of European soccer. It's unclear what will happen to the Super League from here.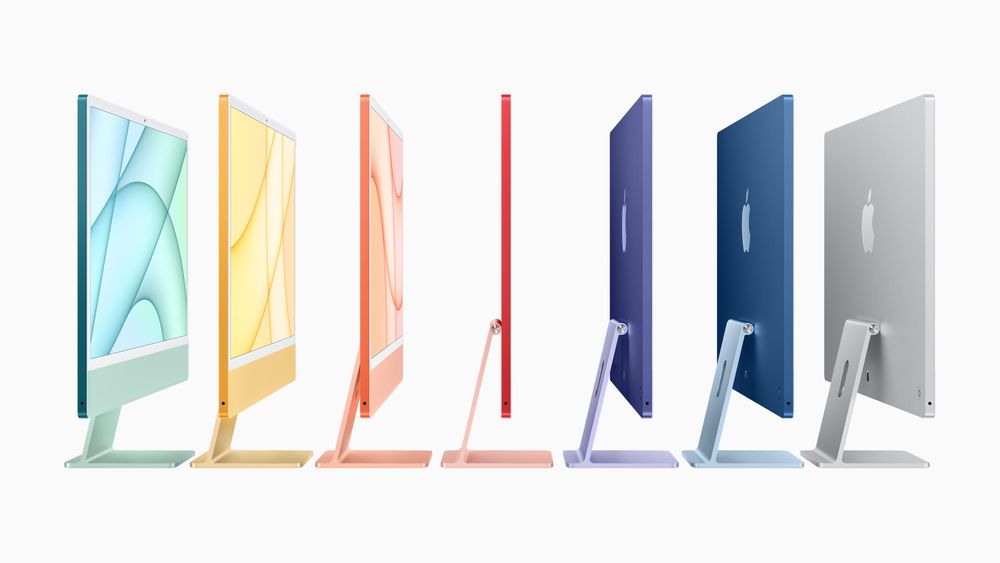 Apple
At its first special event of the year, Apple made a slew of iPad and computer announcements, including the first models with its in-house M1 chips. 
For the 15 people who've been petitioning Tim Cook for an iMac in mustard yellow, he came through: The latest model of Apple's signature desktop features a slimmed-down design and several new color options—a throwback to Apple's Skittles-hued machines from the '90s. 
Personal devices didn't get all the attention. Apple also announced: 
A $29 traceable "Airtag" for easily misplaced items. Good thing Apple doesn't make any of those... 
Apple Card features for families, including shared credit lines 
Podcast subscriptions, in a swipe at Spotify
Updated Apple TV box with a new remote and, most importantly, a trailer for Ted Lasso season 2
Investors weren't blown away, and shares fell about 2% after the event.
What wasn't highlighted: iOS 14.5. Apple sneaked a mention on its website that its new operating system is available starting next week. It'll bring landmark privacy updates, such as requiring apps to ask users to opt into data collection. Companies that rely on advertising, including Facebook, could see substantial hits to profits.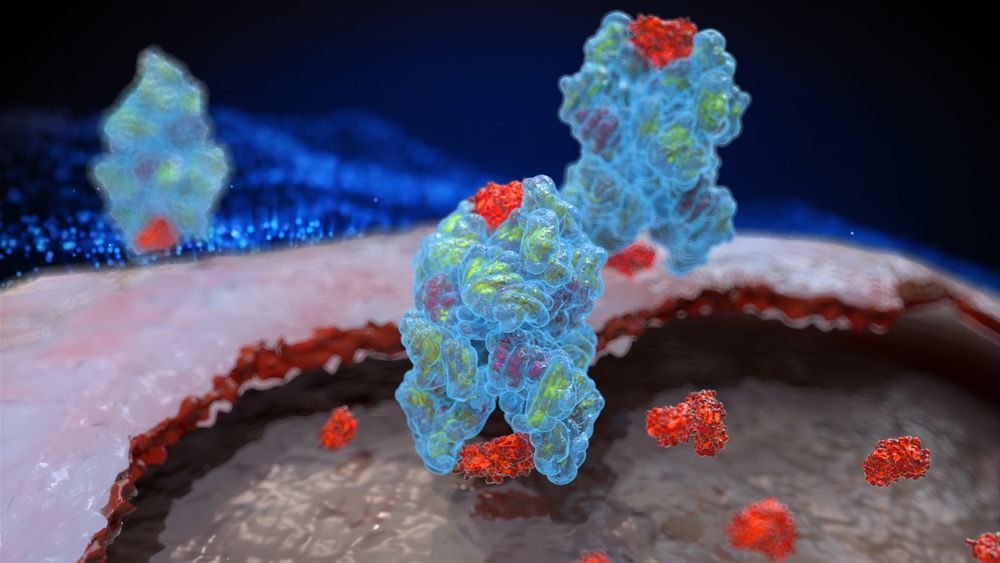 Never has a headline spoken to us more. Because even simple folks like us can understand the investment potential of this scientific breakthrough.
The alien lifeform (we're pretty sure, again, not PhDs) in the image above is a patented, genetically engineered protein developed by Cytonics. 
This protein, "CYT-108," is a novel therapy developed to treat osteoarthritis—a debilitating disease that affects millions worldwide—and now you have a chance to invest in its future.
A couple of key stats:
Cytonics has raised over $15 million to-date, including a $4 million investment from Synthes (a Johnson & Johnson company) and a successful SeedInvest round in 2019.
CYT-108 is based on a naturally occurring molecule, and Cytonics' research shows that it has the potential to reverse the progression of cartilage damage in arthritic joints. 
More than $180 billion is spent on treating osteoarthritis every year—but these treatments only focus on symptoms. Cytonics' revolutionary CYT-108 attacks osteoarthritis at the source.
Invest in Cytonics before this opportunity closes on April 30.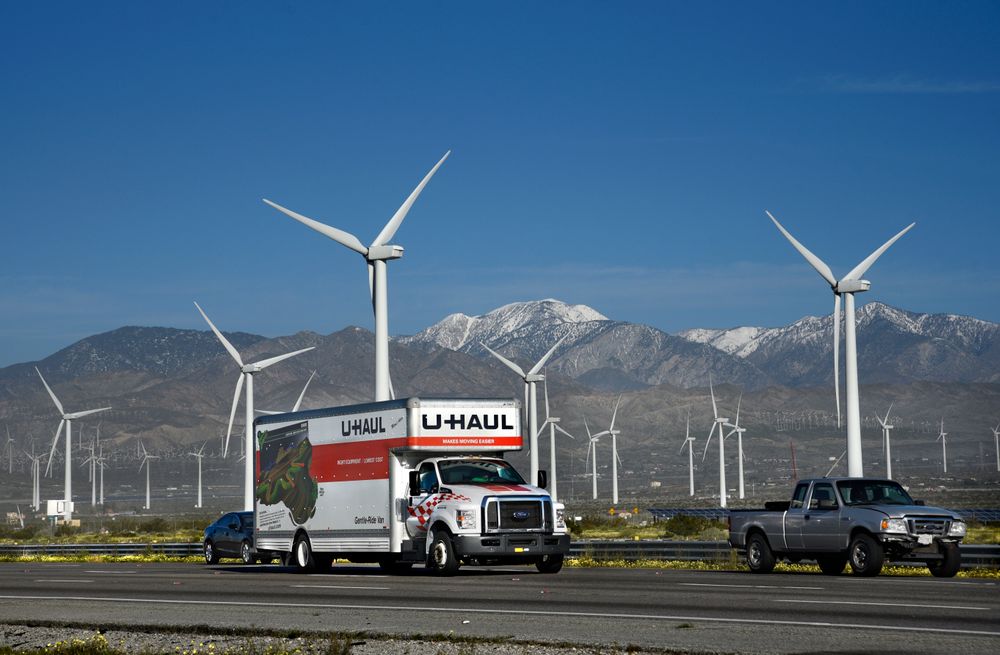 Robert Alexander/Getty Images
It may have felt like all your neighbors moved to the 'burbs for more space last year, but a new analysis shows they may just not like you.
According to the NYT's Upshot, which analyzed 30 million change-of-address requests in 2020, "Migration patterns during the pandemic have looked a lot like migration patterns before it." In other words, the U-Haul that you spotted in 2020 was probably going to the same place as the one you spotted in 2019. After all, Miami had nice weather before the pandemic, too. 
In some cases, however, the pandemic did cause more dramatic migration shifts, especially away from high-cost coastal cities. In 2020, metro NYC and SF experienced outflows at twice the rate of 2019. 
More people than usual also left energy boomtowns like Williston, ND, and others moved in greater numbers to vacation hotspots like Cape Cod and North Carolina's Outer Banks. 
Bottom line: This analysis highlights the stickiness of pre-pandemic migration patterns. "In many ways, the fundamentals in the data show that Austin is the next Austin," CBRE's research director Eric Willett told the NYT.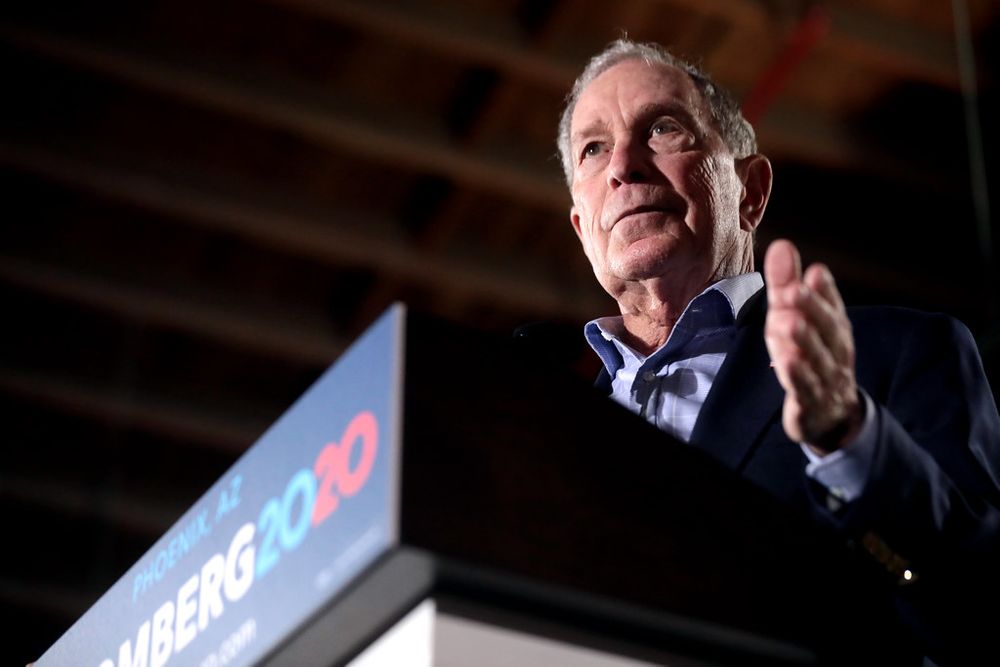 Gage Skidmore / Flickr
Stat: Twelve megadonors spent $3.4 billion on federal candidates and political groups between January 2009 and December 2020, accounting for $1 of every $13 spent on federal elections in the post-Citizens United era. 
Quote: "There's still a long road ahead, but I will continue to make this effort a personal priority." 
—Goldman Sachs CEO David Solomon acknowledged the company needs to boost Black representation in its workforce. In a first-of-its-kind report, the bank revealed yesterday that of its 1,548 US executives, 49 are Black. Black people account for 6.8% of Goldman's total US workforce.
Read: Really though, what jeans are in style now? (Slate)
Every Wednesday, we answer a reader-submitted question about business and the economy. Want clarification on something you read in the Brew? Click here and ask.
Question from too many of you to count: What's the difference between an IPO, a special purpose acquisition company (SPAC), and a direct listing?
Brew's answer: We can put this off no longer. At a high level…
IPOs are a 6–12 month journey where a company works with investment banks and underwriters, who buy a bunch of shares and then sell them to investors in the public market during the actual IPO. Early investors are able to liquidate their shares, and the company raises new funds.
Direct listings skip the underwriting hullabaloo. But without that stability guarantee, direct listings can result in a more volatile opening. Some companies, like Coinbase, find that it's worth it to keep their hard-earned money out of bankers' hands.
SPACs, aka "blank-check companies," offer yet another alternative path to public markets. A SPAC is a shell company that raises money through the traditional IPO process, then merges with a private company and takes it public. 
The details can get hard to remember, so take this explainer and bookmark it. 
Cancel sugar, not cookies. Yeah, HighKey's little baked discs of joy have all the taste, none of the guilt, and ZERO added sugar. They whipped up an exclusive Mini Cookie Variety Bundle JUST FOR YOU! Check out this exclusive bundle here, and you can also get 20% off sitewide with discount code BREW.*
Put some Spring in your step. Bombas has socks in new, colorful spring hues (tie dye, stripe, cheetah!). These comfy toe snugglers are made for skippin', flower-pickin', baby animal-snugglin'—ya know, spring stuff. Get 20% off high-quality, mad-soft Bombas socks with the code BREW.*
OZY Fest is back: The festival from our friends at OZY, described as "TED meets Coachella," is back for a virtual celebration of great entertainment, interactive experiences, and conversations with big names including Dr. Fauci, Condoleezza Rice, and Mark Cuban. Head to www.ozyfest.com to register.
Reddit thread: What was supposed to be the "Next Big Thing" but flopped? You can't say Super League.
For aviation geeks: The architecture of airport runways.
*This is sponsored advertising content
Can you name the six movies below that feature Jonah Hill?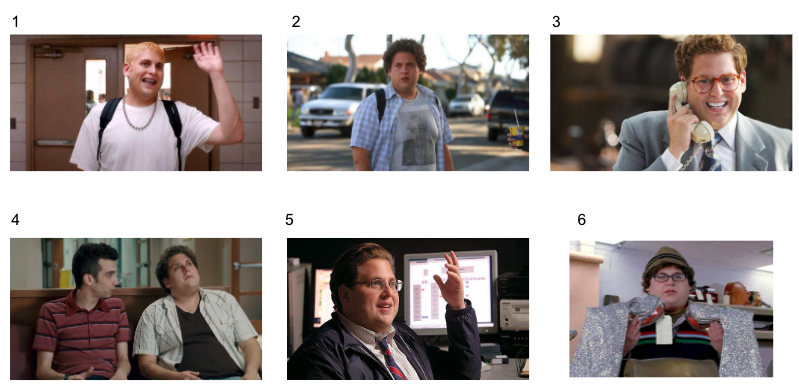 When you share the Brew with your network, you earn free swag like our classic Morning Brew t-shirt.
Are you one of those people who is always going places? Then you probably need a shirt. Might as well be this bad boy with the Morning Brew logo plastered across the chest.
Hit the button below to learn more and access your rewards hub.
Click to Share
Or copy & paste your referral link to others:
morningbrew.com/daily/r/?kid=8e8ccc8f
1. 21 Jump Street
2. Superbad
3. Wolf of Wall Street
4. Knocked Up
5. Moneyball
6. 40-Year-Old Virgin