☕️ No middle ground
| TOGETHER WITH | |
| --- | --- |
Good morning. You might be expecting a "Morning Brew exclusive prank" today, but we decided it's a little overdone…unless…being too cool for April Fools' Day is overdone…and in that case, here are three low-lift pranks to pull today:
Tell your coworkers they're on mute when they're not
Fill your roommate's water bottle with vodka
Offer to give an interview to the New York Times as the captain of the Ever Given
MARKETS 1-DAY PERFORMANCE
Bitcoin

-1.34%

$58,839.91
*Stock data as of market close, cryptocurrency data as of 7:00pm ET. Here's what these numbers mean.
Markets: The first quarter is officially over, and...stocks did all right, despite a few hairy moments here and there. The Dow gained ~8%, the S&P 6%, and the Nasdaq 3%. As you can see from Tesla's big gain above, tech carried the day yesterday.
Covid: France is closing schools for three weeks and banning domestic travel for four to combat an "accelerating" pandemic. In the US, Covid-19 was the third-leading cause of death in 2020, per the CDC. 15 million J&J doses were ruined due to a factory mix-up. But to close with some good news, Pfizer said its vaccine is 100% effective for kids aged 12–15.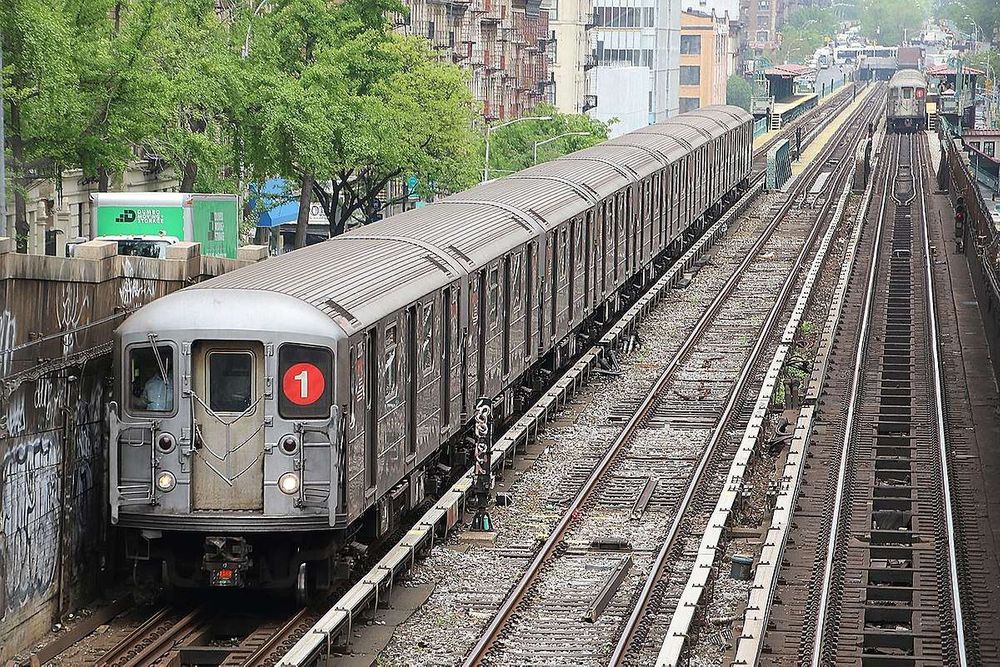 Mtattrain, MTA NYC Subway 1 trains at 125th St, CC BY-SA 4.0
What 7-Eleven did to fountain soda, President Biden wants to do to US infrastructure.
Yesterday, Biden laid out his Big Gulp idea: a $2.3 trillion plan to revamp the country's roads, bridges, trains, schools, housing, electric grid, and lots more. 
Btw, not sure if we mentioned this but the plan is large: The administration said it'd be the biggest federal investment program since Eisenhower's interstate highway system of the late 1950s and the Space Race of the 1960s. 
The details 
Four-part plans like these are what bullet points were made for:
$620 billion for transportation projects such as transit, roads, airports, and more. That also includes $174 billion for electric vehicles. 
$650 billion to improve your life at home, like investments in high-speed broadband and the electric grid.
$580 billion for manufacturing, because we know how much the supply chain needs support.
$400 billion to caregiving efforts for the elderly and those with disabilities.
Big picture: Given the size of the bill, the WH can't just put its card down and Venmo everyone later. To help pay for it, Biden wants to bump up the corporate tax from 21% to 28% and close other tax loopholes.
But that's not good enough for many Republicans, who slammed the bill as a "Trojan horse" for tax hikes.
So why do it? 
Biden sees this plan as addressing two malarkies in particular: the climate crisis and the growing ambitions of autocratic China.
For the climate, the plan "would be the most far-reaching federal investment to date in programs that would help curb greenhouse gas emissions," writes Axios.
Investments in semiconductor production and other cutting-edge research are intended to match China's burgeoning tech muscles. 
Looking ahead…this is DC, after all, so gear up for a nasty legislative fight over the spring.
Looking ahead reprise...Biden will introduce Part 2 of his economic spending proposal in the next few weeks, called the American Family Plan. This one will focus on "social infrastructure," including childcare relief and aid to low-income Americans.
Jessica Mcgowan/Getty Images
Kenneth Chenault, former CEO of American Express, and Kenneth Frazier, CEO of pharma giant Merck, spearheaded a letter signed by 72 Black executives to oppose restrictive voting bills across the US, specifically the one passed in Georgia last Thursday. 
Some context: After some Republican lawmakers alleged voter fraud during the 2020 election, bills like Georgia's have been popping up in state and local legislatures. 250+ new voting laws have been proposed in at least 43 states, per the Brennan Center for Justice. 
Critics like Chenault and Frazier warn that the proposals could make it harder for Black, Latino, and other minority populations to vote. The letter encourages corporations to speak out against the bills and use their resources to oppose them.
Civil rights activists took specific aim at Georgia-based companies that they felt were staying too quiet. Following protests and calls for a boycott, the CEOs of both Coca-Cola and Delta said they oppose the state's new legislation.  
"The entire rationale for this bill was based on a lie," Delta boss Ed Bastian wrote in an internal memo.
Bottom line: Companies that proclaimed Black Lives Matter last summer are now under pressure to deliver on their statements.
Sean Paul said "legalize it" and New York lawmakers replied, "We be burnin'." Yesterday, NY Gov. Andrew Cuomo signed legislation legalizing the recreational use of marijuana by adults, making New York the 15th state to do so. 
Two takeaways from NY's Marijuana Regulation and Taxation Act
1. All marijuana convictions that would not have occurred had this law existed are now expunged, or wiped from offenders' records. It's part one in New York's attempt to repair, or at least throw some duct tape on, the War on Drugs's legacy. 
40% of all cannabis-generated tax revenue will be reinvested into minority communities.
2. The bill has provisions in place to keep the Medmens of the world from dominating mom-and-pop marijuana operations. One of those rules: Half of all marijuana business licenses will be granted to "social equity applicants," such as minority- and woman-owned companies.
Looking ahead...New York's cannabis economy is expected to become the second-biggest US market (just after Cali), generating billions in sales and $350 million in annual tax revenue once it fully lights up. But you just have to cross the Holland Tunnel into New Jersey to see it'll be a while before you can buy a nug at your local bodega.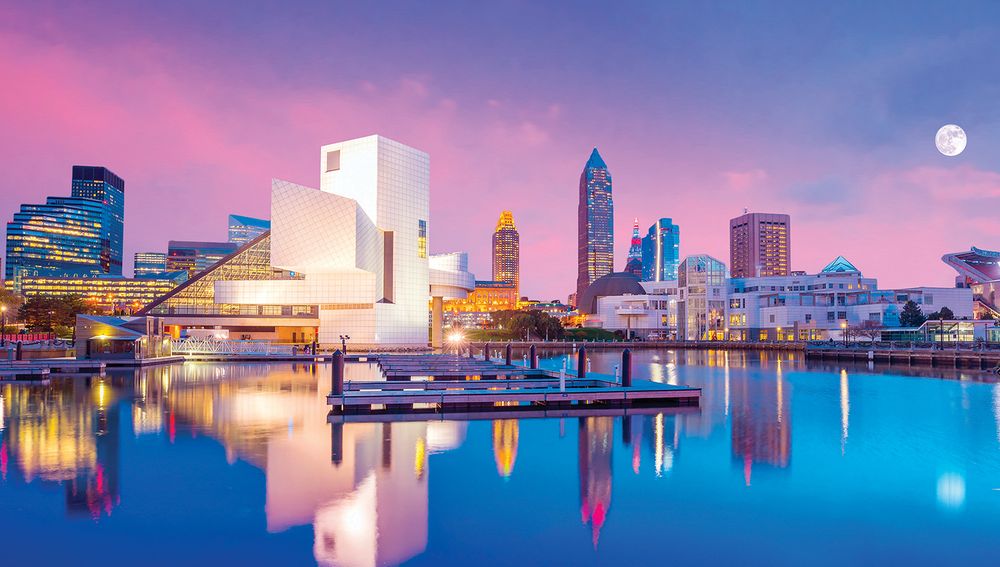 Did you know there are 48 states that aren't California and New York? And did you know one of those states is Ohio—and that they're doing big things in the tech and innovation space?
As the state that ranks 5th in venture capital growth, it features 3 cities that are in the Top Ten Tech Markets in the US. So basically, if you're a 1s and 0s person, Ohio should be on your short list of places to take your business game to the next level.
You want more reasons to high-five Ohio? Here:
Ohio has created Innovation Districts and dedicated developments across the state to accelerate research, develop STEM employees, and attract top-tier talent (like you).
Ohio invests in their workforce, upskilling incumbent workers and reskilling workers for the jobs of the future.
Ohio's also got 7 pro sports teams, 70 state parks, and numerous halls of fame. Just saying.
So if you're looking to advance your career or grow your business, check out all things Ohio right here.
Stat: US producers made 3.4% more cardboard in 2020 than the previous year due to higher demand for shipping boxes. Might not sound like a lot, but that increase is equivalent to 477 square miles of corrugated board, enough to cover all of New York City with room to spare.
Quote:  "The intention was to generate awareness of an important corporate and industry issue in the country. We regret that the announcement rollout may have upset some people."
VW apologized for its horribly timed April Fools' joke earlier this week, when it announced that it was changing the name of its US unit to "Voltswagen." Time to put this story to bed...
Read: When did people start working out? (MEL Magazine)
Apparently, not all IPOs "pop." UK delivery startup Deliveroo went public on the London Stock Exchange Wednesday, and by the close of trading, the Amazon-backed company's shares fell nearly 26%.
Why the under-delivery?
In a market more crowded than a Chicken Nacho Cheese Chalupa, investors have started to wonder how delivery services can pull a profit. The consensus: Even with orders way up during the pandemic, they don't. Deliveroo raked in roughly $1.7 billion in net revenue last year, but lost $312 million.
Across the pond, Uber Eats, GrubHub, and DoorDash all continue to dish out more money than they make, too.
The only ones winning in this hypercompetitive market? Users who know their way around a SUMMER20 promo code, and definitely not restaurants—which are charged up to 35% on some Deliveroo orders. 
Looking ahead...the path to profits for delivery companies could get a lot steeper. Following a landmark court ruling, Uber recently said its UK drivers will receive a minimum wage and benefits, a concession that could set a precedent for the rest of the gig economy.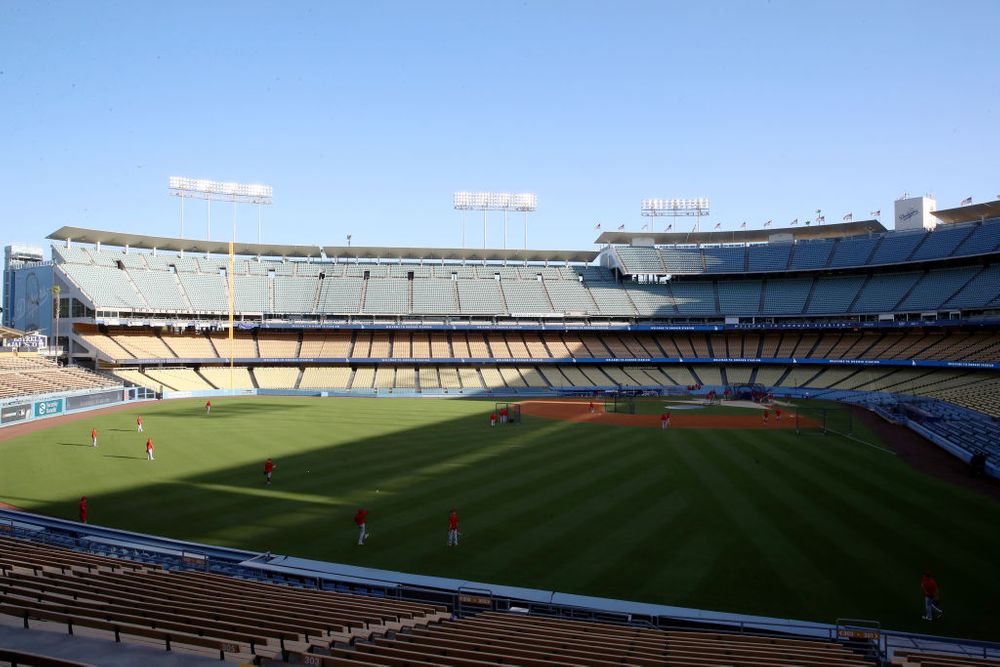 Katelyn Mulcahy/Getty Images
From temporary hospitals to testing centers to polling places to vaccine megasites, stadiums have shape-shifted a lot over the last year. Let's play ball. 
Meet consumers on text. 91% of consumers are interested in signing up for texts and 55% have already signed up to receive text messages from their favorite brands. Get findings like these in Attentive's 2021 SMS Marketing Consumer Trends Report. Learn what consumers want and discover why SMS is key to customer acquisition and loyalty. Get the full report here. 
Pretty cool video: The evolution of the desk. 
ICYMI: Yesterday afternoon, we published an epic newsletter recapping the biggest business news stories of Q1, filled with fun visuals and a Q2 prediction challenge. Read it here. 
Brew's Bookshelf rec: Humor, Seriously. Stanford professors Jennifer Aaker and Naomi Bagdonas show how humor is vital to resilience, creativity, team bonding, and even providing effective feedback. It's a super entertaining read that was rec'd to us by Range author David Epstein. 
Attention ad agencies: You should hire her.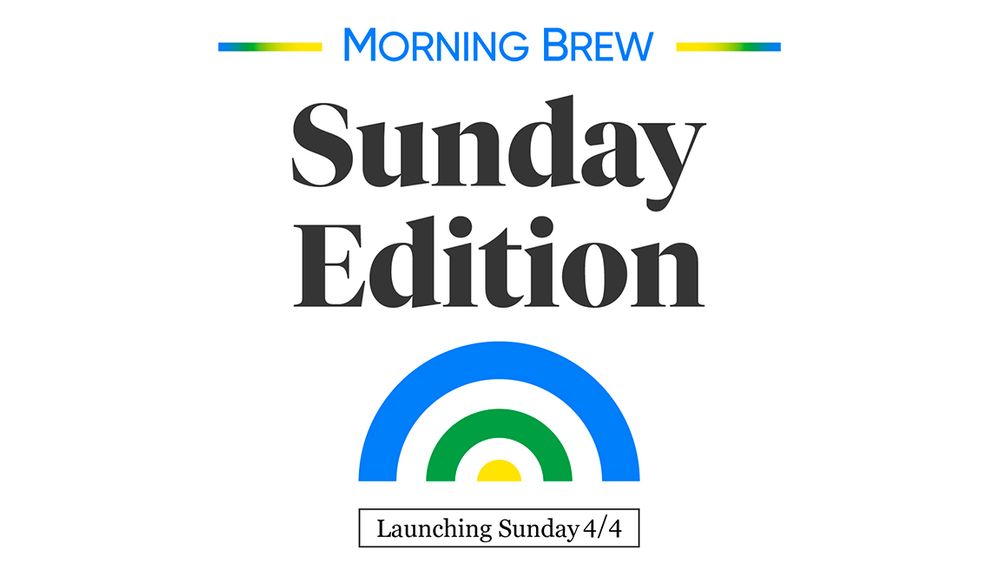 Morning Brew Sunday Edition. Coming to an inbox near you this Sunday, April 4. 
April Fools' Day or not, we're always down to trick you with some weird headlines. Three of these are real, one is not. Can you guess which is the fake?