'Outriders' is grinning through the apocalypse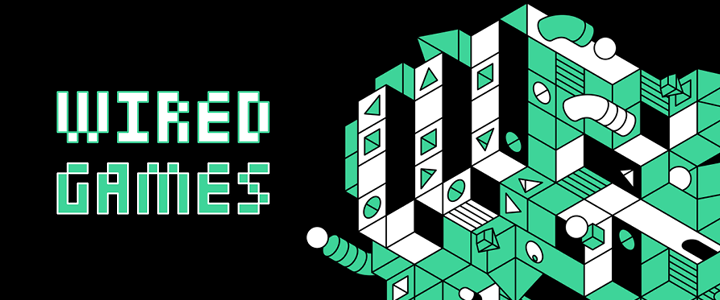 Welcome back, everyone! I have entirely too many games to play right now. Outriders, Monster Hunter: Rise, my usual Destiny 2, and I've even been getting back into Overwatch, no thanks to the hot-looking skins in this year's Archives event. On the one hand, I'm thrilled to be able to mix it up so much. On the other hand, I only have so many hours in the day! I still have to give League of Legends: Wild Rift a try, and there's more content in Genshin Impact these days and I haven't logged in over there in a bit. What do you prefer to do? Do you have games you play over and over while ignoring new releases, or do you like to keep up with the new stuff? Let us know at games@wired.com!
Over at WIRED Games this week, we're talking about some of those new games! For example, here are our impressions of Outriders, the new team-shooter from Square Enix and People Can Fly, the developers behind Bulletstorm, if you remember that super fun, super campy shooter from 2011. Not sure it holds up, but it was fun when it came out … aside from the fact that you couldn't jump. At all. But anyway. Reid McCarter says that Outriders delivers, and matches dark humor and fun with some surprisingly impressive commentary. That's great, especially for a game initially marketed as yet another "brutal shooter in a hardcore environment" or whatever. The game is a ton of fun—now we just have to see if it has staying power. Maybe I'll stream it on the WIRED Twitch channel. Come see!
Also this week, don't miss Grant Stoner's great rundown of how game subscriptions like Xbox Game Pass and PlayStation Plus/Now are literally budget-savers for gamers with disabilities. A player with color-blindness can fire up a game and fiddle with the accessibility options to see if they can change the UI without spending 60 bucks on the title only to find out that they can't. A gamer with memory or pattern recognition issues can open a game and see if you can quick save or only save at save points, and decide if they want to try and muddle through the story mode or not. It's wonderful, and he's here to tell you all about it.
For additional practical tips this week, don't miss Cecilia D'Anastasio's wonderful "lazy gamer's guide to cable management," which has inspired me to spend a little time this weekend organizing the mess of cables behind my gaming PC, and the mess of cables leading from my consoles and soundbar up to my wall-mounted HDTV. Also, if you've been lucky enough to get a PlayStation 5 (which I definitely do not have, sadly), check out Whitson Gordon's guide to customizing your PS5's home screen, since a lot of the options are buried.
Playing Microsoft Flight Simulator 2020 or games like Elite: Dangerous and Everspace with a keyboard and mouse is OK, I guess, but your play experience would be better with a flight controller, one that mimics a flight stick and throttle like you would have in an airplane. Richard Baguley has a rundown of some easily attainable and popular options. Is it every possible flight stick and HOTAS on the market? Of course not. But these ones are all compatible with most popular games, fun to use, and easy to buy.
☢️ Outriders is grinning through the apocalypse. I've been pleasantly surprised by the reception to Outriders, and so has Reid McCarter. We could use more competition in the live service shooter space, and this game, a great combination of sci-fi shooter tropes, somehow manages to make it work. For now, anyway. We'll have to see how the game develops and evolves over time, but for now it's worth a look.
✊ Game subscriptions open doors for players with disabilities. Game subscriptions are great for budget-minded gamers, but for gamers with disabilities they're the ultimate test drive, and a very welcome opportunity to make sure a game they want to play will work for them before investing too much time or money into it. Grant Stoner would know.
🔌 The lazy gamer's guide to cable management. Cecilia D'Anastasio is out here doing what she always does: inspiring me to think more deeply about something, or do something tangible to improve my life. In this case, she's doing both: appealing to my inherent laziness and reminding me that the cables behind my HDTV look awful. At least she's also offering amazing tips to tidy it all up!
🎮 How to customize your PS5's home screen. I don't have a PS5, but if you do, Whitson Gordon has some tips on how to organize your home screen so you can easily get to the games you want to play, apps you want to use, and other features that are actually useful.
😱 Scary video games help me cope with my fears about reality. Zoë Hannah loves horror games, because they help her confront her actual fears and anxieties, and put them into context. The games remind her that no matter how she's feeling, she's still in control where it matters—which I appreciate, but ... I just can't do scary games. I'm a baby.
✈️ The best controllers for Microsoft Flight Simulator 2020. I have entirely too many games that could benefit from a flight stick, but I don't own one. Maybe Richard Baguley's guide to flight sticks and HOTAS controllers will finally get me to buy one. I've been meaning to try my hand at Flight Simulator, anyway, and as the guide proves, they don't all have to be expensive.
🎲 Wednesday (tonight), 7-8 pm ET: Kind Words → Lo-fi beats and life advice.
🎲 Friday, 3-4 pm ET: Dealer's choice → Join us on an adventure.
🎲 Next Monday, 7-8:30 pm ET: Dealer's choice → Try to escape with us!
When you buy something using the retail links in our stories, we may earn a small affiliate commission. Much like subscribing to WIRED, these contributions help fund the journalism we produce every day. Read more about how this works.