See how COVID's UK variant took over the world
| | |
| --- | --- |
| Presented by | |
U.S. streaming video consumers now have an average of seven paid or free subscriptions, up from five last April. The big winner, of course, is Netflix, followed by names like Amazon Prime, Disney Plus, and HBO Max. The question is, which streaming services are in contention to complete the roster? And is there still room for niche players?

BritBox, a joint venture between the BBC and ITV, is one of those niche services looking to make a strategic content play—and prove that it doesn't need to beat Netflix to carve out its own, profitable lane. Read more here.
a message from DEEM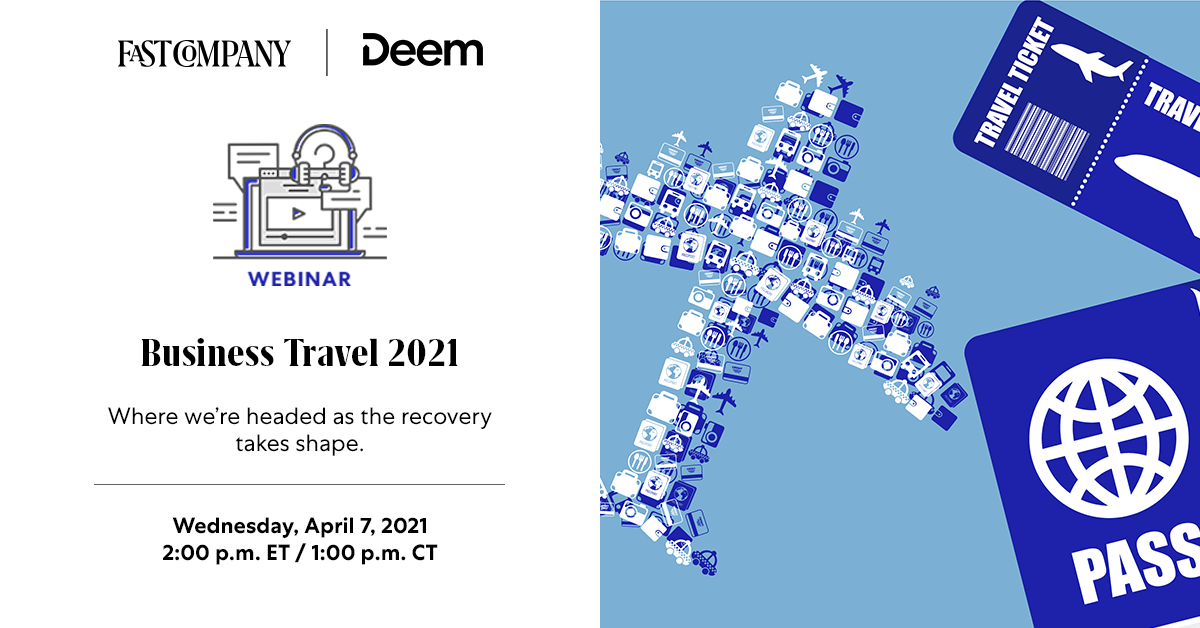 Register now for a free virtual event
Business Travel 2021
: Where we're headed as the recovery takes shape
The global pandemic has forced leaders across industries to rethink design and the user experience. Join FastCo Works and Deem for a fascinating exploration of the future of digital design and its effect on the user experience in multiple industries. Register now.
once you believe one conspiracy theory, you start thinking and believing others. People rabbit-hole."
IMRAN AHMED, CCDH CEO
NEWS
Yet another Facebook hack: What you need to know

​​​​​​
| | |
| --- | --- |
| | Over the weekend it was confirmed that over half a billion Facebook users had their account details leaked online. |
| | |
| --- | --- |
| | The leak affects roughly one in every five Facebook users. The data is believed to have been scraped by hackers in 2019 and only posted as a database online recently—free to all who want to access it. |
| | |
| --- | --- |
| | The data includes phone numbers, Facebook IDs, full names, locations, birthdates, bios, and email addresses. |
| | |
| --- | --- |
| | Among the leaked data is Facebook CEO Mark Zuckerberg's information, as well as the info of Facebook cofounders Chris Hughes and Dustin Moskovitz. |