☕️ Superapp, super SPAC
| TOGETHER WITH | |
| --- | --- |
Good morning. It's a big day in the world of business. Coinbase will strut into the public markets and earnings season kicks off with more traditional financial institutions reporting their Q1 results, including JPMorgan. 
It's also a big day in the world of nuts: National Pecan Day. Did you know that pecans are the only major tree nut native to North America? 
MARKETS 1-DAY PERFORMANCE
Bitcoin

+4.69%

$63,120.73
*Stock data as of market close, cryptocurrency data as of 5:00pm ET. Here's what these numbers mean.
Markets: Stocks shrugged off the Johnson & Johnson vaccine news (more on that in just a sec) and data showing higher consumer prices (also more ahead). Roblox shares hit a record after inking a partnership with Hasbro to sell Nerf blasters.
Crypto: Bitcoin hit a record high ahead of Coinbase's historic direct listing today. Based on the Nasdaq's reference price of $250/share, the crypto exchange will be valued at ~$65 billion when it hits the public markets.
Sponsored by The Motley Fool
Big on bitcoin. The Motley Fool said that they're buying $5 million worth of bitcoin. Want to know why they think it could store long-term value better than gold? Learn more here.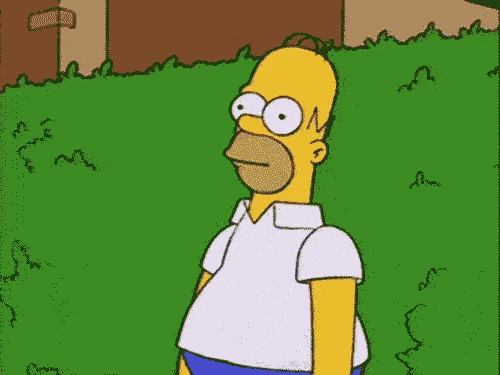 Giphy
Yesterday, Johnson & Johnson joined millions of disappointed students on dreaded waitlists after the CDC and FDA recommended pausing its single-dose Covid vaccine while they investigate reports of rare blood clots. 
Like, six-cases-out-of-6.8-million-administered-doses rare. 
Emphasis on the "recommended." While all J&J shots administered through federal channels are paused, state vaccine programs can make their own decisions. But over two dozen of them, including New York and California, have joined CVS, Walgreens, and Rite-Aid in immediately pausing shots. 
The agencies say this is out of an "abundance of caution" while they determine if the vaccine caused rare blood clots and low platelet counts in six women shortly after their vaccinations. One of the women died and one is in critical condition.
Some public health experts think it's the right move and that the agencies are doing their job. Some are concerned that the review could increase vaccine hesitancy and maintain that Covid risks outweigh clot risks. 
Does this sound familiar?
The arguments are pretty similar to what the EU went through last month, when several countries paused the AstraZeneca vaccine (which hasn't been approved in the US) due to a few dozen reported cases of blood clots.
The bloc deemed the shot safe and resumed vaccinations, but regulators did add "very rare" clotting to the side effects list.
Last Friday, the EU announced it's now also looking into four blood clot cases tied to Johnson & Johnson's vaccine. 
The damage to vaccine supply
For now, it's not bad. The White House is working with national and state partners to get people rescheduled from Johnson & Johnson appointments to Moderna or Pfizer. Even with a disruption, the administration is confident it can administer 3 million shots/day. 
To-date, J&J has accounted for <5% of all US shots administered. 
Looking ahead...the CDC committee that makes recommendations on immunization practices meets today to discuss when J&J's one shot gets a second shot. The acting FDA Commissioner said the pause should last only "a matter of days."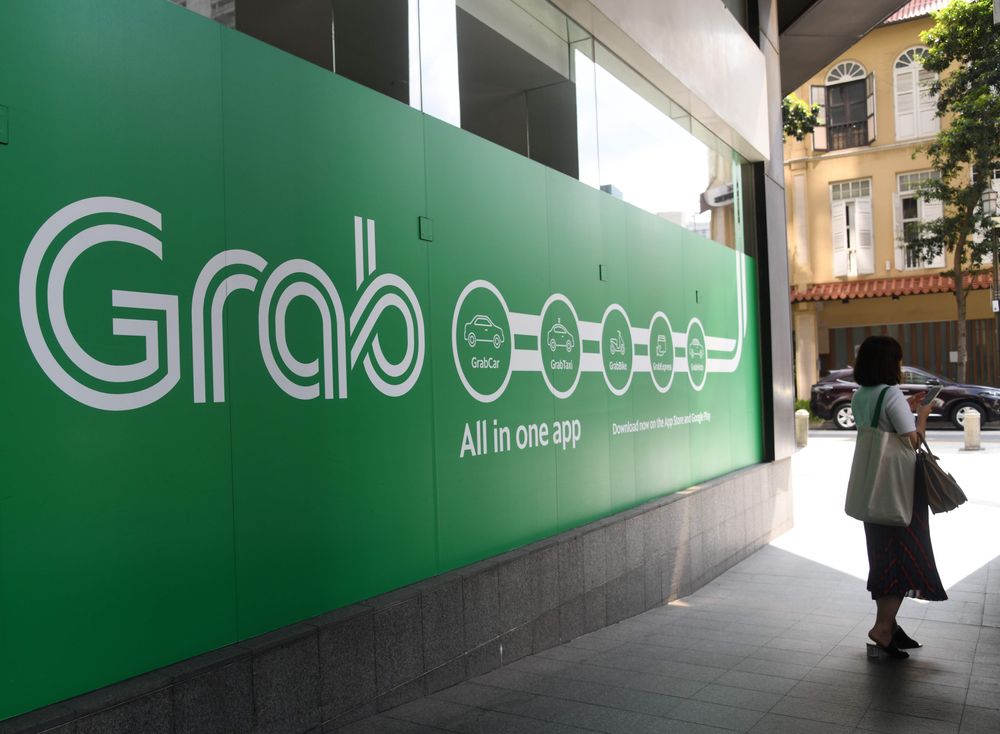 Roslan Rahman/Getty Images
Southeast Asian "superapp" Grab is going public through a SPAC merger with Altimeter Growth Corp. The deal values Grab at $39.6 billion, making it a) the most expensive SPAC merger ever and b) the largest share offering ever from a Southeast Asian company in US markets.
Through the deal, Grab will raise $4 billion to tap the pandemic-driven influx of ~40 million Southeast Asians estimated to have gotten online for the first time in 2020.
Honey, where's my superapp?
Singapore-based Grab is a *takes deep breath* ride-hailing, food-delivering, hotel-booking, online-banking, mobile payment-facilitating, insurance-providing goliath with over 187 million users. The company started with just the Lyft-like service in 2012, and has been sending other apps to their jiggle-delete graves ever since.
But while Grab is a jack-of-all-trades, it's a master of one: Its food delivery business accounted for more than 50% of revenue in Q3 of last year and, unlike its other services, is expected to break even by the end of this year. 
Looking ahead...shares are expected to go live on the Nasdaq following the deal's completion in July.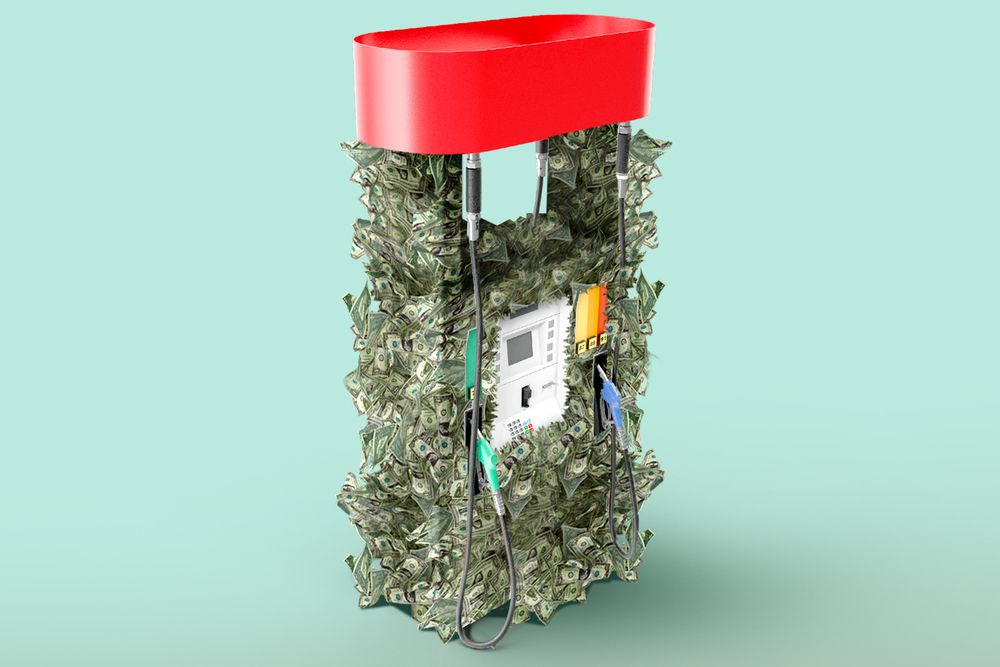 Francis Scialabba
US consumer prices increased the most in nearly nine years in March: 0.6% over the prior month and 2.6% over last year.
Driving more than half of the increase: gas prices, which shot up 9.1% month over month. 
We don't need to call in the Hardy Boys to figure out what's going on. In March, Americans were swiping their Chase Sapphires with gusto as states eased restrictions, while at the same time supply-chain bottlenecks led to lower inventory levels for businesses. That's a recipe for a price bump.
So should we be worried about inflation? Many experts say no. Consider where we were last March: inside watching Tiger King, spending money on nothing but toilet paper and desk organizers. A big annual increase in prices simply doesn't tell us much when the point of comparison is so abnormal.
Some economists are concerned that too much stimulus will cause an overheated economy. Former Treasury Secretary Larry Summers told the FT, "I'm concerned that what is being done is substantially excessive."
Looking ahead…the Fed expects a temporary bump in prices that will smooth out once supply chains figure their Suez out. 
SPONSORED BY THE MOTLEY FOOL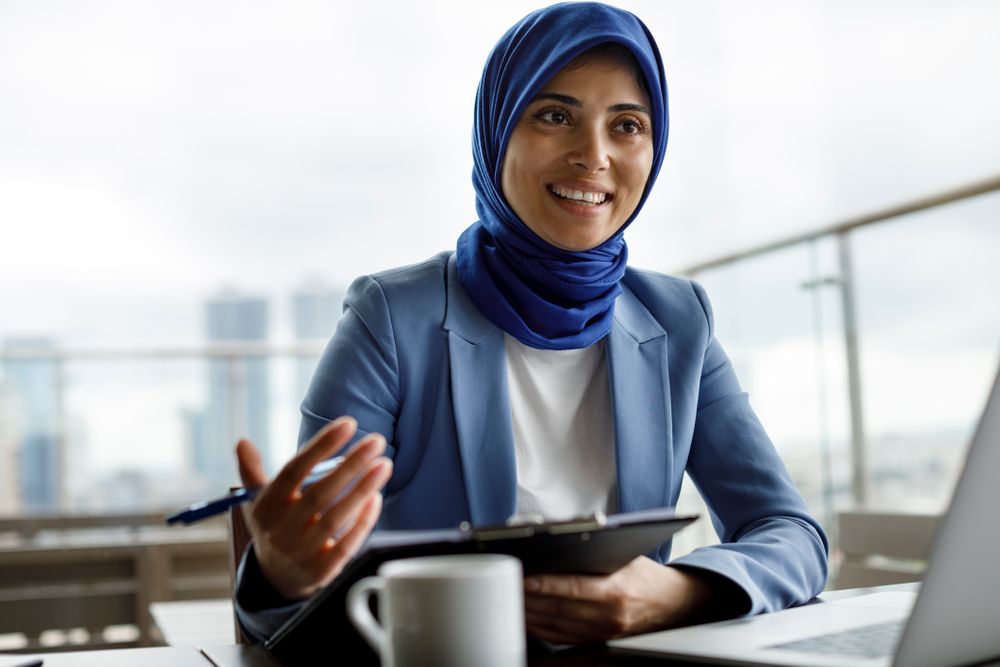 Three-piece suits, Musketeers, and...hmm let's see. Stock picks? Heck yes, stock picks!
Co-founder of The Motley Fool, Tom Gardner, just issued his ever-rare "Double Down" alert on three new stocks with amazing potential.
Why should you care what the Tom Gardner thinks about stocks? Ohh, maybe the fact that followers of his Stock Advisor service have seen an average return of 550.5%.
Folks, this ain't Tom's first rodeo; he's lassoed plenty of prize picks before they ever hit the big time. Take a gander at these wild returns to date:
Netflix, up 27,019%
Amazon, up 1,615%
Apple, up 2,137%
The best things really do come in threes (OH, TRICYCLES? There's another one). 
Get in on Tom's picks when you sign up for Stock Advisor today.
[Returns as of 3/26/21]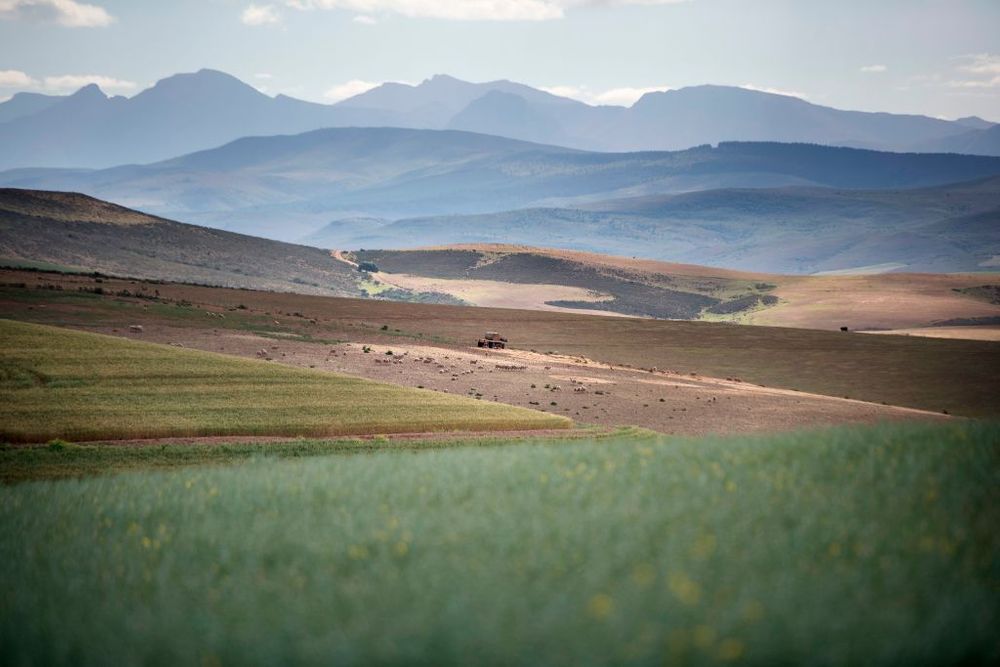 RODGER BOSCH/AFP via Getty Images
Stat: More than 50% of the global market share for seeds is controlled by three corporations: Bayer, DuPont, and Syngenta. Farmers' rights activists are worried about the growing privatization of the genetic sequences of plants: The number of patents on plants has increased from less than 120 in 1990 to 12,000 currently.
Quote: "We do get outgunned."
Charles Rettig, the commissioner of the IRS, told the Senate Finance Committee yesterday that tax evasion in the US costs the government about $1 trillion a year, up from about $440 billion a decade ago. The main culprits: wealthy Americans and large corporations.
Read: Your definitive guide to autonomous vehicles. (Emerging Tech Brew)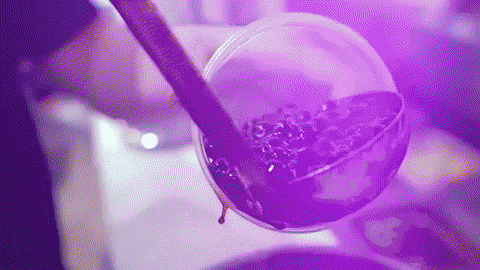 Giphy
Savor the satisfying snap of an XL straw puncturing a bubble tea lid this week, because next week the boba supply chain is drying up. The slurpable little tapioca balls are the latest victim of a pandemic-strapped supply chain, reports the SF Chronicle. 
It's a lot to chew on: Big-time boba shop Boba Guys posted an Instagram video explaining that 99% of US boba is imported from overseas. Taiwan is the biggest supplier of pre-made balls, but even US shops that roll their own pearls depend on tapioca starch from cassava plants grown in Thailand. 
And if you know a US cassava farmer, Boba Guys wants their digits, no cap. 
Zoom out: Global supply chains are still spazzing out from factory hiccups earlier in the pandemic, and it's affecting everyday life in big ways (semiconductor chips) and small (boba).
Looking ahead...it could take months to regain a stable supply of boba.
Every Wednesday, we answer a reader-submitted question about business and the economy. Want clarification on something you read in the Brew? Click here and ask.
Question from Reha in Boston: How does a company's quarterly earnings report affect its stock price?
Brew's answer: Whew. It's that time of year again. Every three months, publicly traded companies give the Securities and Exchange Commission a detailed account of their financial performance from the previous quarter. Then, execs usually host a conference call to parse the data in front of analysts and whichever media interns drew the short stick.
"Earnings" is basically a fancy word for profit: what companies make after expenses. But an earnings report can also show metrics like revenue, subscriber counts (in the case of companies like Netflix), and predictions for future performance, aka "guidance."
Creditors use earnings information to help determine a business's creditworthiness, and investors use it to gauge things like whether a company is tracking on long-term goals, the leadership team's effectiveness, and industry standing. Generally, if a company's earnings underperform analysts' expectations, shares might decrease; if they beat expectations, shares  may rise. But sometimes, if earnings were underwhelming but the company drops some exciting information about what's ahead, investors send prices up.
If you have more questions about earnings, bookmark this guide.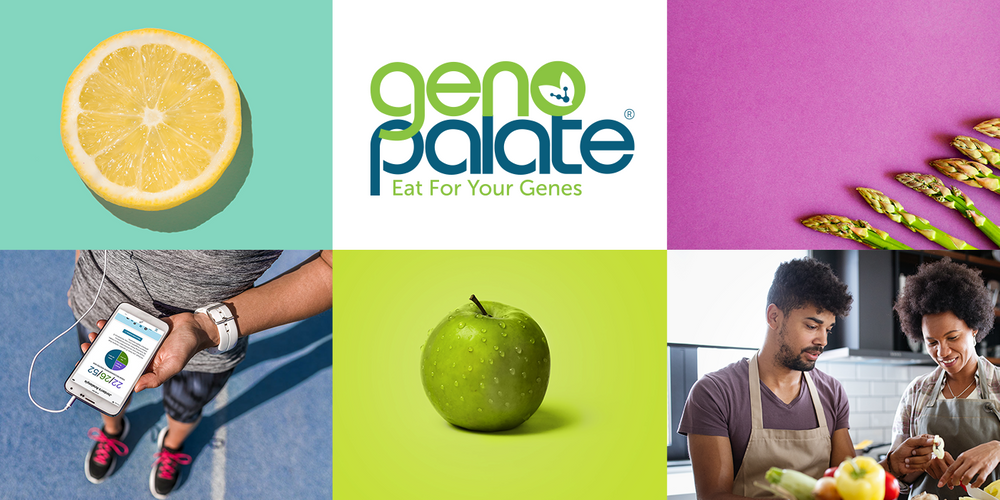 Grocery shopping powered by your DNA. GenoPalate takes the guesswork out of your diet by analyzing your genes to help you eat smarter. They use the latest genomic nutrition science to provide a list of foods, nutrient recommendations, and food sensitivities that can increase energy and improve digestion. Start your personalized nutrition journey today. 
Become a memelord: Each week in our Sunday Edition newsletter, we hold a meme battle—and we're still accepting entries for this Sunday. Find the blank meme template here, then, once you create your hilarious meme, submit it at this link. 
Who's No. 1? Here's how Americans rank all 50 states. 
We're close to the end of the newsletter: How about a funny viral video? 
Q&A: Yahoo! Answers is shutting down on May 4, but it's legacy as one of the weirdest places on the internet will live on. The Verge compiled the best of the site. 
Which country has the most time zones? 
When you share the Brew with your network, you earn free swag like our classic Morning Brew t-shirt.
Are you one of those people who is always going places? Then you probably need a shirt. Might as well be this bad boy with the Morning Brew logo plastered across the chest.
Hit the button below to learn more and access your rewards hub.
Click to Share
Or copy & paste your referral link to others:
morningbrew.com/daily/r/?kid=8e8ccc8f
With 12 time zones, France has the most. Confused? France has lots of overseas territories spread across the globe, mainly from its colonial empire days (including Martinique in the Caribbean Sea and French Polynesia in the South Pacific). Russia has the most contiguous time zones: 10 across a single landmass.