☕️ Taking a cut
| | |
| --- | --- |
| Sponsored by | |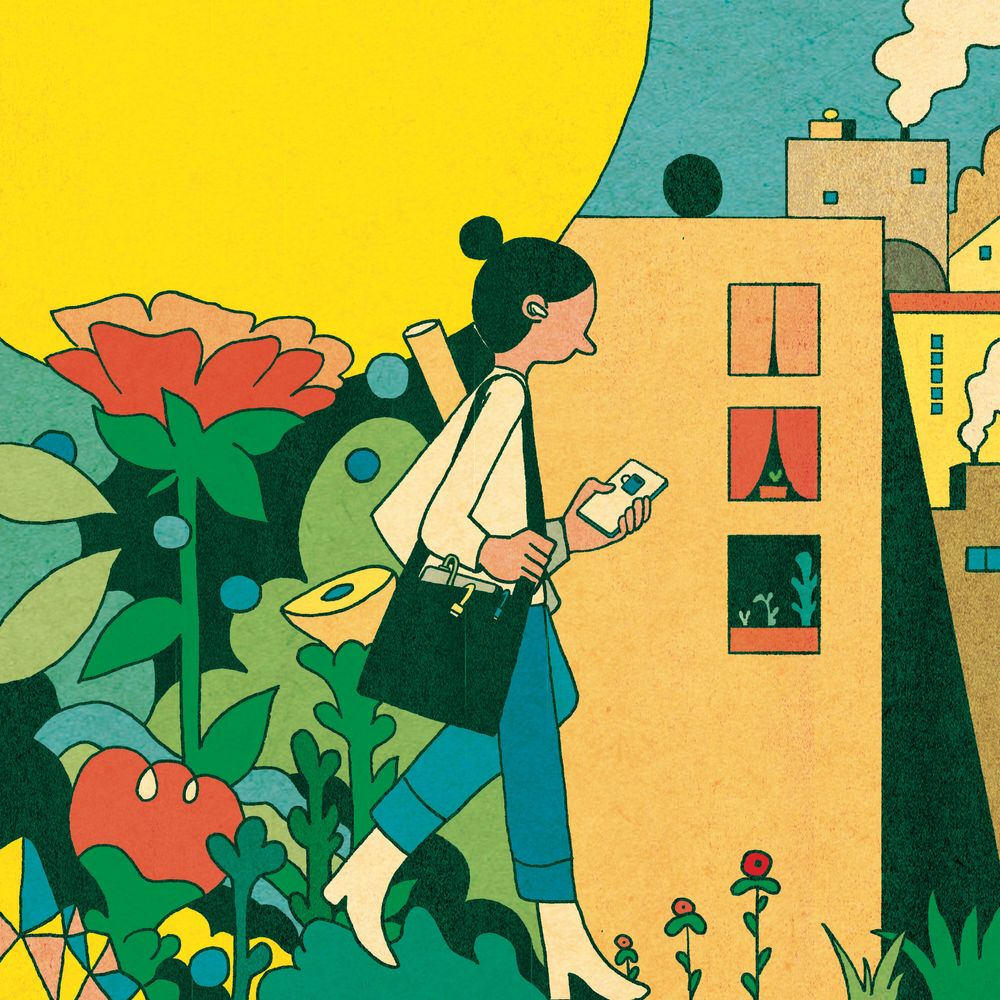 Mark Wang
| | | | |
| --- | --- | --- | --- |
| IN THIS ISSUE | Infrastructure Week | A Conversation With Iron Man | Inaugural Meme Battle |
Good morning, Happy Easter, and welcome to Sunday Edition! Fancy, right? My words even have a little box around them so they don't try to escape.
On behalf of the entire Morning Brew team, I'm so excited to introduce the youngest member of our newsletter family. Like any other youngest child, it's getting the most attention: This newsletter is packed with never-seen-before content sections, beautiful design elements, and multiple ways for you to interact with the Brew.
And because it's Sunday and we're not all rushing off to 9am meetings, we're changing the focus a bit. You can expect less breaking news and market updates, more culture and commentary. Plus, memes. 
Hope you enjoy the change of pace. As always, thanks for reading.
—Neal
Kate's Take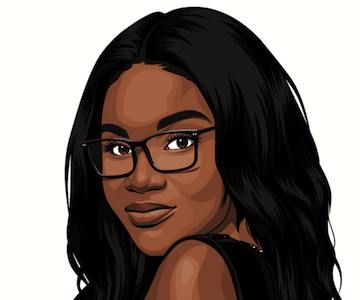 Each Sunday, Morning Brew's Head of People Ops Kate Noel will answer reader-submitted questions about work in 2021. Let's get it started.
I have a first-round Zoom interview next week. What should I wear?—Derek from LA
Ah, the classic "what to wear" conundrum. Though dressing to impress really only exists from the waist up these days, the pressure is still on. One way to know what to wear is to do some research on the company you are interviewing with. Check out their LinkedIn, official company website, and even their social media platforms to scope out their current team and how they show up for work. 
If all else fails you can wear the tried-and-true colored button up (top button not necessary). It's the happy medium that shows you take this interview seriously but also that you are cool enough to hire and be part of all the virtual company events to come. The blazer you may be eyeballing is overkill. 
My manager has a tendency to email me at 7–8pm, but I've been trying to keep a healthy work-life balance, which means closing my work laptop at 5:30pm. Can I wait until the morning to email her back?—Katrina from Tampa, FL
Dearest Katrina…yes! Now more than ever it's important to put your mental health first. I would advise you to read the email to ensure that it's not especially time sensitive, but if not...get out there and live your life! 
Something bothering you at work? Ask Kate for advice here.
SPONSORED BY J.P. MORGAN WEALTH MANAGEMENT
A Wealth of Wealth Management Experience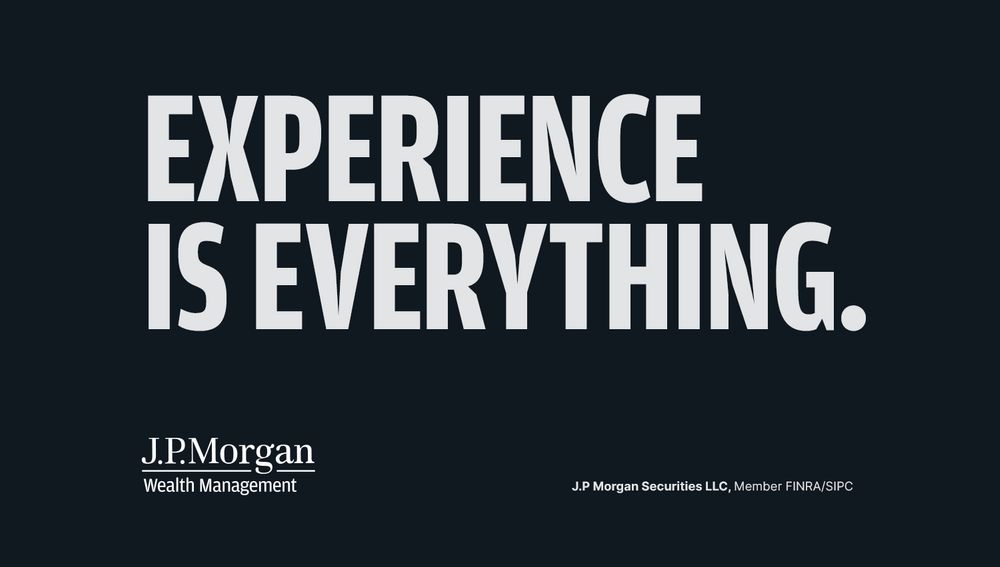 How do you benefit from it? By working with J.P. Morgan Wealth Management—they can help you grow your money and take charge of your investments, like, you know, right now.
With over 200 years of experience helping investors navigate every type of market, J.P. Morgan has seen it all. And they bring that knowledge and know-how to your portfolio whether you're investing online or working with an advisor. 
And look, it's Sunday, so we'll make things easier with a few prescient bullet points:
Trade on your terms on the Chase Mobile app with $0 commissions and a support team of real people 
Get a personalized strategy from a dedicated advisor
Access exclusive insights and research to make smarter investing decisions
Don't know about you, but that's a wealth of positives. 
Learn more about J.P. Morgan Wealth Management here, or keep your eyes peeled for even more info later in this edition.
J.P. Morgan Securities LLC, Member FINRA/SIPC
Icebreakers With... Robert Downey Jr.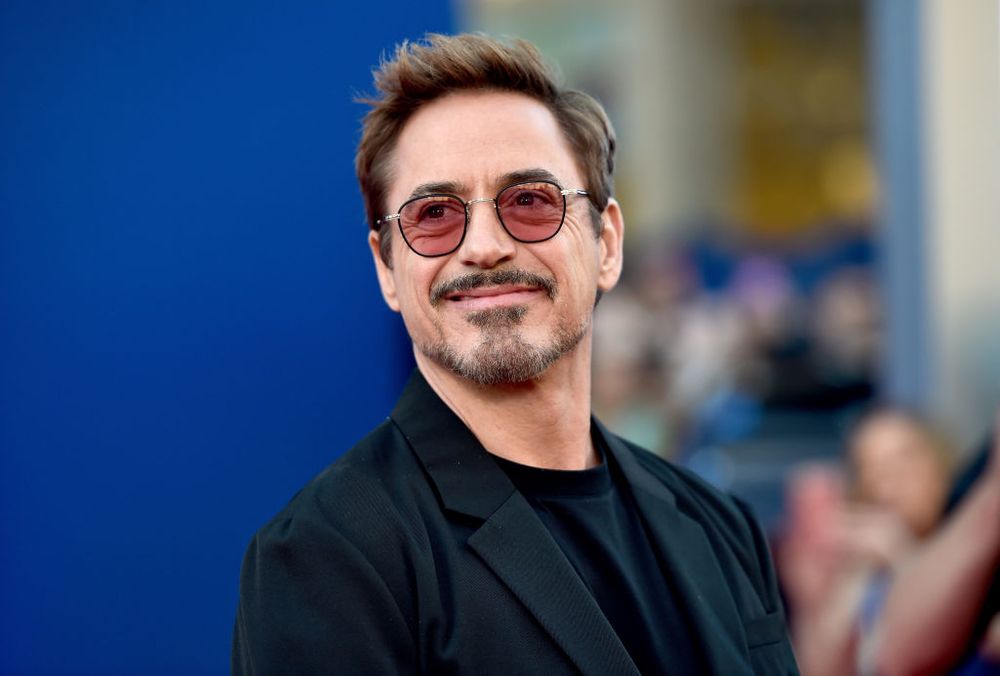 Alberto E. Rodriguez/Getty Images
You might know him as Harry Lockhart, Kirk Lazarus, or Sherlock Holmes. You'll almost certainly recognize him as the magnate-turned-Marvel-hero Tony Stark.
Robert Downey Jr. has been a silver screen star for decades, but his latest project—the environmental technology venture fund Footprint Coalition—is a Starkian effort to save the world IRL by investing in startups focused on sustainability.
Our Executive Editor Andrew Nusca dialed him at his LA home to ask some icebreaker questions and discuss his next chapter. 
What was your favorite class in high school, and why?


History. But it was because of my teacher. He was great, so it could have been any subject.
What have you learned, both playing a businessman and being one?
People are smart in groups. I don't think [individuals] are that smart. I think there are a lot of people who think they're the smartest person they've ever met. I love group thinking; I love coalition.
Now you're an investor. What's the worst business pitch you've ever received?
Oh, so many contestants. I don't know how I say this one without incurring wrath—we got a heinous sportswear proposal.
What's the most important question you'd ask a founder before investing in their company?
Where do you need help? What are your blind spots?
Who would win in a chess match: Tony Stark or Sherlock Holmes?
Sherlock. But it might need to happen in a three-out-of-five.
Why did RDJ start a venture fund? What kind of companies is he looking for? What's his biggest business lesson? Read the rest of the interview here.
Should College Athletes Earn a Salary?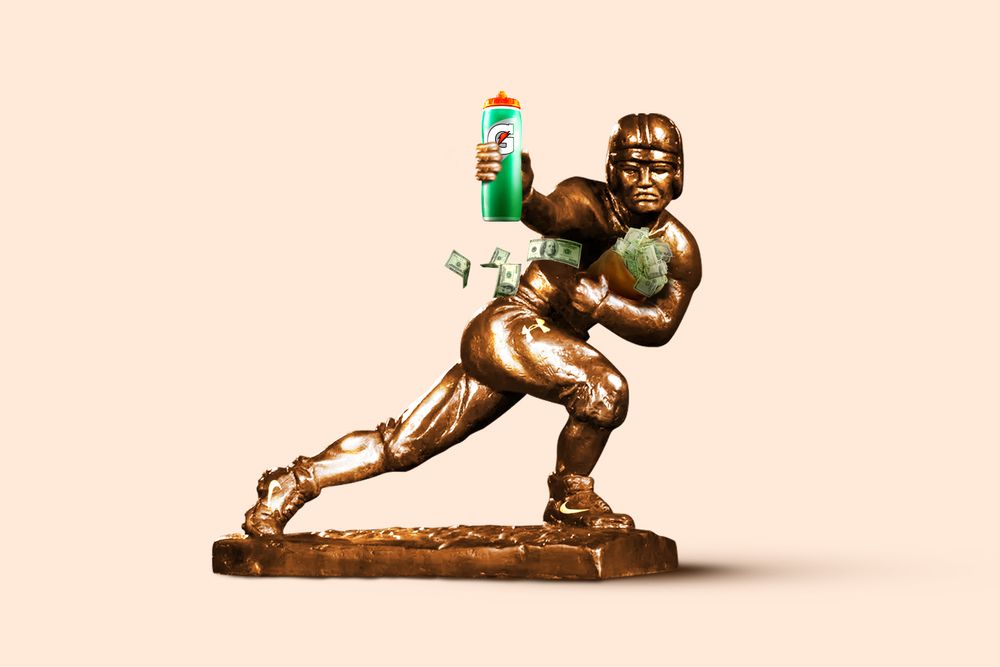 Francis Scialabba
An NCAA player hits a game-winning three to put her team into the Final Four. You post up your younger cousin and dunk on the Fisher-Price hoop in your living room.
You both get paid the same amount: $0. 
If that makes you go
, then you'd probably be interested in the crucial Supreme Court case over college athlete compensation that kicked off last Wednesday. 
The case itself challenges whether the NCAA violated antitrust law when it capped small, education-related payments to athletes. But the implications are huge: "If the NCAA wins, it may gain the ability to dismiss all future lawsuits that challenge its principles of amateurism," writes FOS. 
The backstory
For more than a century, the NCAA has governed one of the most cherished traditions in America: college sports. The organization takes pride in the fact that its athletes are "amateurs," meaning they don't make money other than potentially being comped for tuition, room, and board. 
Problem is, the world of college athletics has changed since NC State basketball beat Duke by a score of 12–10 in 1968. There are now college sports video games. TV rights go for billions. Nick Saban, the Alabama football coach, will make $9.5 million this year. 
It's a big-time business, and a growing number of players' rights activists want to see them get a cut of the proceeds.
The argument in favor of compensation
It's pretty simple: College athletes produce billions in value through their labor, and they should be paid for it. Furthermore, they should also be able to profit from their fame via selling jerseys, monetizing their social media followings, and more (fwiw, the NCAA now supports this).
Activists have also brought up the glaring racial disparities in college athletics. While mostly white coaches and execs rake in millions, the actual players, the majority of whom are Black in football and basketball, take home nothing despite being critical to the product. 
The other side
The NCAA uses a few different arguments to defend its amateurism model. They are: 
Fans enjoy the product specifically because the athletes are amateurs, not paid professionals.
Athletes are paid in the form of a free college education that might cost others more than $60k a year.
Changing the amateurism rules would forever taint the competitive landscape, exacerbating the inequality between schools with deep pockets and the Northwest Massachusetts Universities of the world. 
Zoom out: On Wednesday, the Supreme Court justices were skeptical of the NCAA's arguments, but also seemed reluctant to meddle too much in the future of college sports. A decision will likely be released at the end of June. 
SPONSORED BY J.P. MORGAN WEALTH MANAGEMENT
We (easily) managed to find more good stuff about investing with J.P. Morgan Wealth Management. You can start with a free investment check-up with a J.P. Morgan Advisor. Then, once your advisor knows your goals inside and out, they'll work with you to create a completely customized strategy. Learn more.
J.P. Morgan Securities LLC, Member FINRA/SIPC
Open House
HGTV has a monopoly on clever titles with the word "home" in them, so this section is simply called, Open House. We'll give you a few facts about a home for sale, and you throw out a guess for the listing price.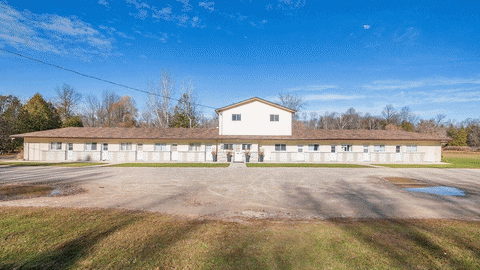 Colliers Canada & Schitt's Creek
If you're a little bit Alexis, you might recognize this motel from the TV comedy Schitt's Creek. The Hockley Motel—aka the Rosebud Motel—is for sale in Mono, Ontario, and there are some great amenities:
10 rooms and 4,300 square feet on 6.7 acres of land
A two-story "manager's suite"
Access to the rainbow trout-filled Nottawasaga River
The promise of standing where Catherine O'Hara once stood
So, how much will you have to shell out for the birthplace of "Eww, David"?
Scroll to the bottom of the newsletter for the answer.
Just Click It
1. The wannabe food influencer wanted by the FBI. (The Guardian)
2. Why sci-fi Legend Ted Chiang fears capitalism, not AI. (The Ezra Klein Show)
3. How to learn a new language as an adult. (Psyche)
4. Inside the algorithms that caused an ethics clash at Google's Ethical AI team. (Emerging Tech Brew)
5. The biggest news, takeaways, and shenanigans from Q1. (Morning Brew)
6. The 2021 class of celebrity stock influencers has huge—and devoted—followings. (WSJ)
7. The unsettling surveillance of anti-Asian racism. (The Verge)
8. What happened to Archegos Capital Management, in less than 60 seconds. (Morning Brew)
9. Godzilla vs. King Kong: Whose poops would be bigger? (Mental Floss)
10. Amazon started a Twitter war because Jeff Bezos was p*ssed. (Recode)
200 years is a lot of experience. That's how long J.P. Morgan has been helping investors navigate the market. And when you invest on the Chase Mobile app, all that experience and brainpower is delivered through market insights and exclusive research, anywhere, anytime. Learn more about J.P. Morgan Wealth Management here.*
J.P. Morgan Securities LLC, Member FINRA/SIPC
*This is sponsored advertising content
Meme Battle
Welcome to Morning Brew's inaugural Meme Battle, held right here in your inbox every Sunday. 
How it works: We'll give you an image template for a popular meme, and you have to add text to make it funny. It's like a caption contest...with memes. 
This week's meme is a classic we hooked from all the way down in Bikini Bottom.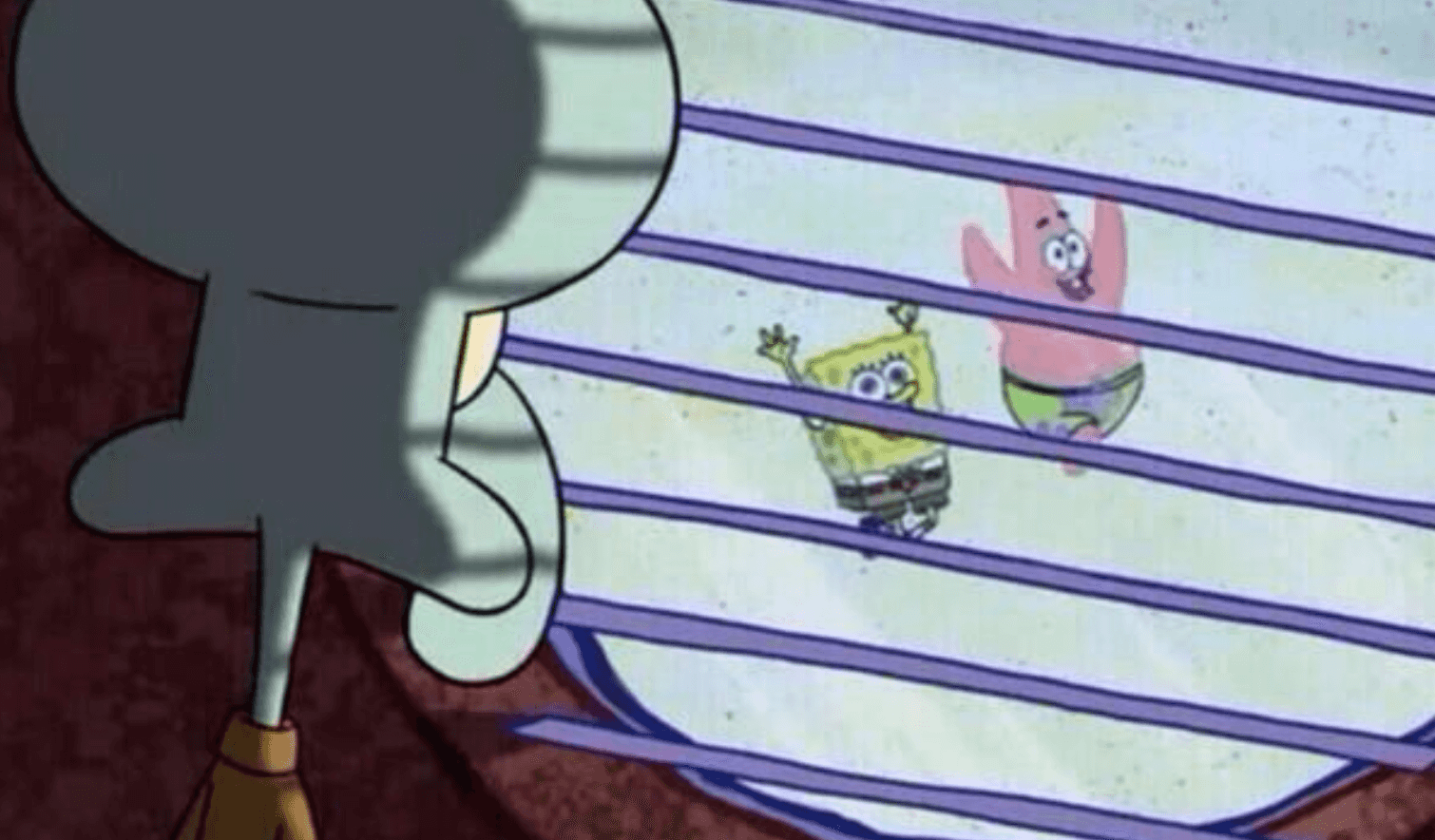 Next steps: Go here to make your meme (or use your editing software of choice), then once you're done you can submit it at this link. We'll pick a winner to feature in next week's Sunday Edition and provide you with another meme to meme-ify. 
You only need 5 more referrals to receive Morning Brew stickers.
If there's one thing we know about laptops, it's that they hate being naked. Get your comp some fresh Morning Brew stickers.
Hit the button below to learn more and access your rewards hub.
Click to Share
Or copy & paste your referral link to others:
morningbrew.com/daily/r/?kid=8e8ccc8f
CA$2 million (roughly $1,592,900)