The Daily PetaPixel for 04/03/2021
By David Crewe on Apr 02, 2021 05:20 pm
After my testing of the new Sony compact primes, I was able to spend some time with the competing set of primes from Sigma that were arguably the reason Sony created its lenses in the first place. Both sets are fun, compact, and extremely portable optics… but which should you buy?
By Jaron Schneider on Apr 02, 2021 04:09 pm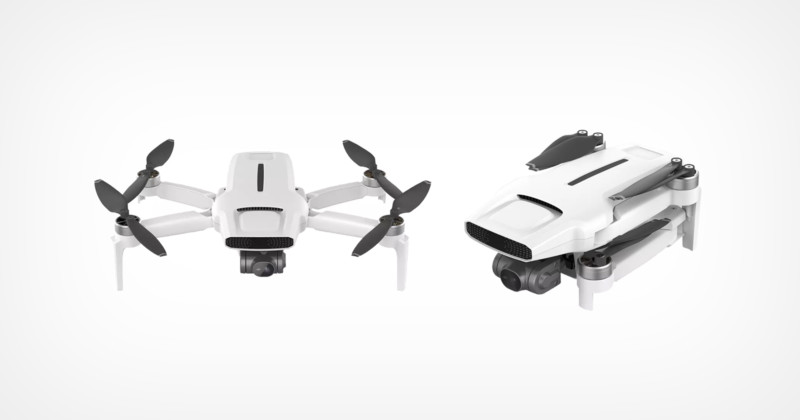 While DJI has not been particularly challenged in the drone space in recent years, that doesn't mean others aren't trying. FIMI, a Xiaomi brand, has announced the X8 Mini, a direct competitor to the DJI Mini 2.
By Jaron Schneider on Apr 02, 2021 03:34 pm
The Bird Photographer of the Year Awards (BPOTY) has announced the finalists for its 2021 competition, with the winner to be announced in September. This selection is a "sneak preview" of what to expect from the 6th-annual awards.
By Jaron Schneider on Apr 02, 2021 02:38 pm
Facebook as a business is extremely fast to respond to competition, and it continues to do so with Instagram's latest feature. Called Remix, it's an add-on to the Reels feature that allows users to record new Reels videos alongside Reels from other users.
By Jaron Schneider on Apr 02, 2021 01:58 pm
For some time there has been repeated speculation that OM Digital was going to (or should) join the L-mount alliance, but in answering questions in its "Four Thirds Day" presentation with Panasonic reconfirmed that it has no plans to produce full-frame cameras.
By Tony Hewitt on Apr 02, 2021 01:33 pm
I have always looked forward to the rush of excitement I feel when preparing to board an aircraft with the promise of a few hours gazing down at our beautiful planet. Viewing the world from another perspective has held an alluring attraction for me as long as I can remember.
By Jaron Schneider on Apr 02, 2021 12:12 pm
After two delays, the Federal Aviation Administration (FAA) is gearing up to launch its Remote ID training entirely online starting on April 6. The online program is designed to make it easier for Part 107-certified pilots to renew their status without needing to pay for in-person testing.
By Jaron Schneider on Apr 02, 2021 11:34 am
SnapMob is a new service whose goal is to make the service of great photography available on-demand to everyone, everywhere. Using location-based search, those looking to have a photo taken can find a photographer who is nearby and instantly connect with them for a quick session.
Earlier Stories:
Make It Your Own: Why I Laser Engraved My Camera
Survey Details A Still-Struggling Photography Business Landscape
WildArt Photographer of the Year Unveils Winners of its 'Wet' Competition
The Best April Fools' Day Photography Jokes of 2021
Snap It Bundles Disposable Cameras into a Subscription Model
Copyright © 2021 PetaPixel, All rights reserved.
You are receiving this email because you opted in via our website. 
PetaPixel · 2944 N 44th St Ste 100 · Phoenix, AZ 85018-7258 · USA
You can update your preferences or unsubscribe from this list.