The Daily PetaPixel for 04/14/2021
By Jaron Schneider on Apr 14, 2021 12:00 am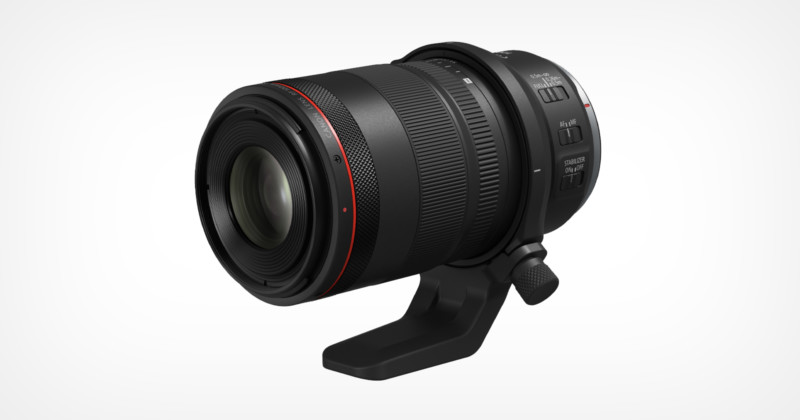 Canon has announced the RF100mm F2.8 L Macro IS USM, the "world's first medium telephoto macro lens" for mirrorless that is designed for a wide range of photographers and that offers a unique new feature: a Spherical Aberration (SA) Control Ring.
By Jaron Schneider on Apr 14, 2021 12:00 am
Canon has announced the development of a new professional-focused mirrorless camera called the EOS R3, which will sit between the R5 and the 1DX series. Built for speed, it will feature the first full-frame backside-illuminated CMOS sensor developed by Canon.
By Jaron Schneider on Apr 14, 2021 12:00 am
Canon has announced the coming availability of the RF400mm f/2.8L IS USM and Canon RF600mm f/4L IS USM, which it admits are optically identical to the original EF designs. The lenses look pretty much identical, save for what appears to be a bright silver built-in RF adapter.
By Jaron Schneider on Apr 13, 2021 04:24 pm
Samsung is reportedly working on adding sensor-shift stabilization to its smartphones, similar to what the iPhone 12 Pro Max does on its wide lens. While Samsung has used optical stabilization for some time, it has yet to add this particular stabilization feature.
By Jaron Schneider on Apr 13, 2021 03:39 pm
Facebook's Oversight Board has announced that users can appeal content that they want to be removed from Facebook and Instagram after they have exhausted Facebook's normal appeals process.
By Lee Thirkellson on Apr 13, 2021 03:09 pm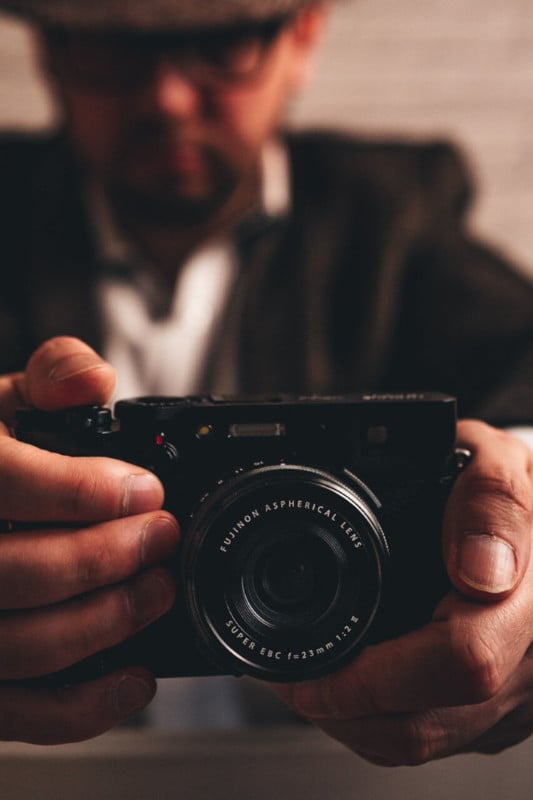 I am not brand loyal. I merely see a camera as a piece of technology that enables me to push my creative process. However, that being said, it doesn't mean that all cameras are the same. Each system from the various companies out there brings with them both pros and cons against one another and it is down to you, as a photographer, to find out which works best.
… [visit site to read more]
By Michael Sladek on Apr 13, 2021 02:17 pm
We live in a time when our technology and camera gear usually work extremely well and reliably… Until it doesn't. Randomly. And at the worst time. When that happens, you're left feeling unprepared and stressed which is something that none of us enjoy.
By Anete Lusina on Apr 13, 2021 01:45 pm
Microsoft has announced the Surface Laptop 4, almost identical to its predecessor in design but comes packed with new processors that should offer better performance.
By Jaron Schneider on Apr 13, 2021 01:25 pm
Polaroid has announced that it is making its 600 Film Round Frame Edition available again after ceasing production back in 2015.
By Jaron Schneider on Apr 13, 2021 12:51 pm
Nomatic is expanding its partnership with photographer and social media influencer Peter McKinnon with three new bags launching as part of a collection on Kickstarter. Nomatic says these new additions are a "smaller, sleeker, everyday line of bags."
By Jaron Schneider on Apr 13, 2021 12:09 pm
The COVID-19 pandemic changed a lot about the national sports scene, and the 2021 NCAA Tournament — AKA March Madness — was no exception. According to the NCAA basketball's official photographer Jamie Schwaberow, the experience was filled with firsts both on and off the court.
By Ishay Lindenberg on Apr 13, 2021 11:14 am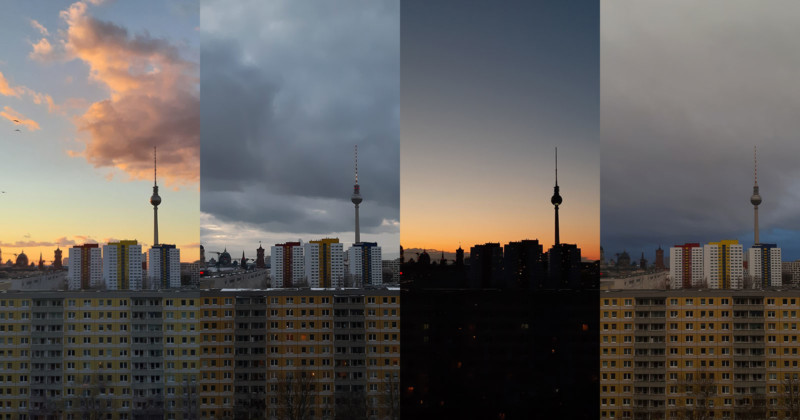 You can say that our lives are affected by two significant components: space and time. This can be seen as a cliché from the physics books or in practice in our daily lives, the space in which we live and alongside it the time that passes in that space.
… [visit site to read more]
By Eyal Oren on Apr 13, 2021 10:30 am
I took up photography before the birth of my son in 2005 and moved to Marblehead, Massachusetts from Washington, D.C. in 2008. In D.C., I had no limits on famous landmarks to photograph. When I moved to this town of 4.4 square miles, I wasn't sure how to continue my photography.
… [visit site to read more]
By Anete Lusina on Apr 13, 2021 09:00 am
Adobe has announced a release of new features and performance updates for its video editing apps Premiere Pro and Premiere Rush which are available for Adobe Creative Cloud users starting today.
Earlier Stories:
How I Adapted an f/0.75 X-Ray Lens to E-Mount for Use in Portraiture
UK Regulators Tell Apple to Cease 'Beyond HDR' Pro Display XDR Claim
This is What Happens When a DJI Mavic Hits a Car Windshield at 100km/h
Moza Launches Pocket-Sized 4K Camera, Challenges the DJI Pocket 2
Photog Captures Footage of the ISS Traveling In Front of a 'Mineral Moon'
Copyright © 2021 PetaPixel, All rights reserved.
You are receiving this email because you opted in via our website. 
PetaPixel · 2944 N 44th St Ste 100 · Phoenix, AZ 85018-7258 · USA
You can update your preferences or unsubscribe from this list.