The Daily PetaPixel for 04/23/2021
By David Crewe on Apr 22, 2021 06:44 pm
Waldo Photos has launched a new AI-Powered Mobile Sales Platform that combines with a tech called FaceBlocker. Together, the platform allows photographers to copyright protect proofs, prevent theft, and maximize sales opportunities.
… [visit site to read more]
By Jaron Schneider on Apr 22, 2021 06:17 pm
Following last month's announcement that it was testing full-size images as previews in timelines, Twitter today announced that both iOS and Android users can choose to upload and view images in 4K.
By Jaron Schneider on Apr 22, 2021 04:09 pm
Zeiss has expanded its Supreme Prime Radiance lens line up with four full-frame optics: 18mm, 40mm, 65mm, and 135mm. All four new lenses have a maximum aperture value of T1.5 and are designed for high-end film production.
By Anete Lusina on Apr 22, 2021 03:12 pm
An electronics engineer has created a do-it-yourself hot-swappable battery solution for photographers who want to keep their cameras going through shoots without stopping or losing any footage.
By DL Cade on Apr 22, 2021 02:26 pm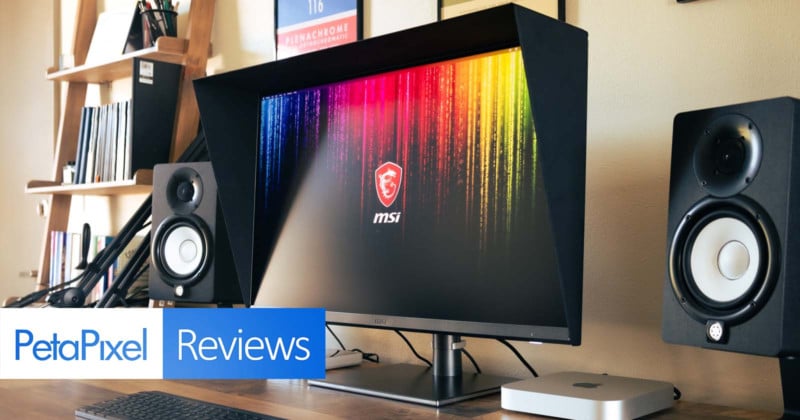 As display technology has improved in leaps and bounds over the past few years, the market has forked into two distinct camps: gamers who prioritize speed, and creators who prioritize color. The 32-inch 2K MSI Creator PS321QR tries to strike the perfect balance between these two needs, offering a compelling combination of refresh rate, response time, and color accuracy for just $600. … [visit site to read more]
By Anete Lusina on Apr 22, 2021 01:30 pm
Elton Audio Records has launched EAR Cinema/Snap, a new digital marketplace that allows musicians to connect with and hire U.S.-based videographers and photographers.
By Jaron Schneider on Apr 22, 2021 12:57 pm
Tokina has announced that its SZX Super Tele 400mm F8 Reflex MF lens that was originally announced in July of 2020 for Canon EF, Nikon F, Sony E, Fuji X, and Micro 4/3 mounts is now available for Canon RF and Nikon Z.
By Michael Zhang on Apr 22, 2021 12:22 pm
If you've ever been on the streets of New York City, you've likely seen the iconic I Love New York slogan and logo that has been around since 1977. But if you're a photographer who sells photos, here's something you need to know: that logo is trademarked by New York, and the state is quite serious about protecting it.
… [visit site to read more]
By Roberto Valenzuela on Apr 22, 2021 12:08 pm
Since February 2020, the entire world has been experiencing what is likely a once-in-a-lifetime pandemic. No country was spared, and here at home in the United States, we somehow managed to be one of the most infected countries on the planet. More than a year later, where do we stand?

 … [visit site to read more]
By Jaron Schneider on Apr 22, 2021 11:44 am
Over the last month, Canon has been reportedly discontinuing EF lenses as the company focuses on mirrorless. While most regions have been silent when questioned on the subject, Canon Australia has released a statement explaining that the process is more about optimization, not wholesale abandonment.
By Tom Peet on Apr 22, 2021 10:40 am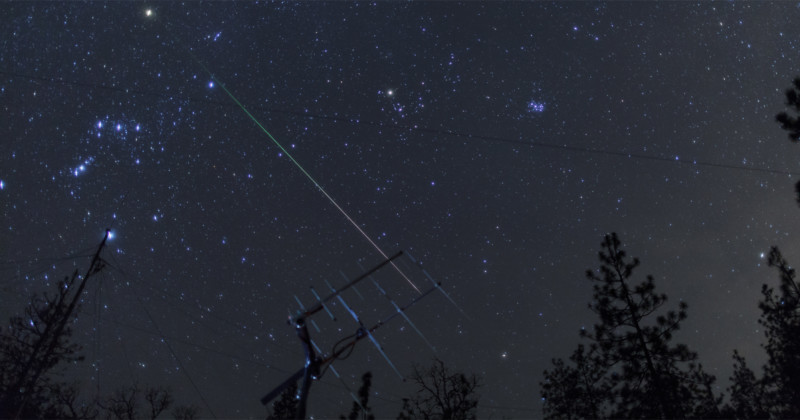 The Lyrid meteor shower happens every year from April 16 through April 26, with the peak occurring typically around April 22. Taking great photos of the event does not require a high-end camera though, and you can get some great results with your smartphone by following these simple tips.
Earlier Stories:
Fujifilm and Nintendo Made an Instant Photo Printer for Switch Gamers
Tamron Launches 150-500mm Super-Telephoto Zoom for Sony E-Mount
Tamron Unveils World's First 11-20mm f/2.8 Lens for Sony APS-C E-Mount
The Tamagotchi Pix Mixes the Classic Virtual Pet with a Built-in Camera
Kandao's Obsidian Pro 12K 360 Camera is Loaded with 8 APS-C Sensors
Copyright © 2021 PetaPixel, All rights reserved.
You are receiving this email because you opted in via our website. 
PetaPixel · 2944 N 44th St Ste 100 · Phoenix, AZ 85018-7258 · USA
You can update your preferences or unsubscribe from this list.