The pandemic plight of indie game stores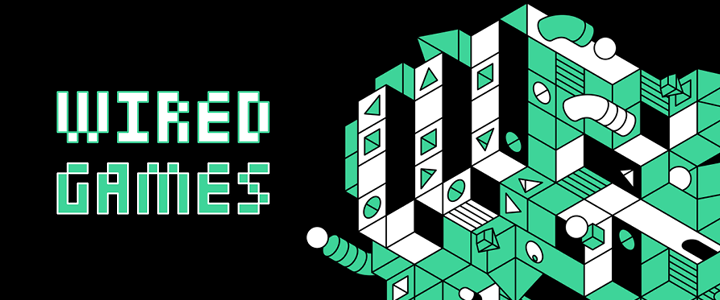 Welcome back, friends! The weather is getting warmer, the days are getting a little longer, and it feels like we have more time to play games, right? More daylight means more time, and not just that I'm staying up later and really should get some sleep, right? Right? Anyway, here's what's new over at WIRED Games.
First of all, the pandemic—which isn't over just yet, by the way—has taken a significant toll on indie game stores: Stores where so much of the energy (and the revenue!) came from customers coming in, milling about, and playing games together have all suffered tremendously these past few months, but they're here to stay, if the owners of these stores have anything to say about it. Gabriel Solis took a tour of a number of those stores to see how they're doing, and I'm hoping that those stores do survive, and even return in force once people can gather in small groups again.
And speaking of spending money on games, did you hear that a pristine copy of Super Mario Bros. that had never been opened and never been played recently sold at auction for $660,000? I mean, on the one hand, that's an incredible amount of money, and indicates exactly how important games are as an element of cultural history, but it's also a signal that investors are interested in getting in on games as a way to buy low and sell high when their investments are worth more down the road. We have a story all about that right here, from Ethan Davison, who dives into the topic beautifully. After all, remember Gamestonks?
But beyond gaming news, you're here because you want some advice on what to play, right? Well, we have three fresh looks at some very different kinds of games this week, including a look at qomp, which, yes, is pong backwards, but instead of being a paddle and hitting a ball, you play as the ball. It's a fun little puzzle game and a great experiment in how impactful a small game can really be—a kind of counterpoint to massive, mediocre AAA titles—and that's why we love it. Also check out Cecilia D'Anastasio's look at It Takes Two, a co-op platformer that's absolutely worth your time, as long as you play it with someone who a) isn't your kid, and b) is someone you get along well with. Also, if you're not into Monster Hunter: Rise just yet, maybe George Yang's look at the Japanese cultural aesthetic in the game, and his chat with game designer Yasunori Ichinose, will change your mind.
Also, Simon Hill put together this amazing list of 12 of the best mini games we've ever played inside of other games, and yes, Gwent, from The Witcher 3 is on the list, as is Assassin's Creed: Valhalla's Orlog, and The Legend of Zelda: Twilight Princess' fishing mini game. Mini games are a great way to get more mileage out of the games you already own, but if you're looking for something new but don't have a ton of money, Whitson Gordon has a great rundown of how to game on a tight budget, including tips to get cheap and free games.
Oh, and definitely read Adrienne So's hilarious piece on why Google Stadia is fine, actually, and not nearly as bad as the memes say. Let us know what you think of that hot take over at games@wired.com, and we'll see you next week.
🎲 12 of the greatest mini-games we've ever played. Simon Hill played a ton of mini games, or in-game games that are baked into larger games, so you don't have to, and put together this incredible list of ways to pass the time inside of your favorite games that don't involve ... actually ... playing the game?
🏬 Independent video game stores are here to stay. Indie game stores are so often more than just retailers. They're the foundation of gaming communities in many places, and they've suffered a great deal during the pandemic. Gabriel Solis talked to a number of shop owners and regular customers to see how they're faring.
🎾 Qomp makes a case for shorter, simpler video games. Qomp is kind of the antithesis of the big budget AAA game. It's small, short, and meaningful without being long or particularly resource intensive, and it's also incredibly fun. Vincent Acovino explains that part of the beauty of qomp is that it was lovingly made by a handful of people to prove that simpler, smaller games can be just as fun as massive, sprawling ones.
📈 Oh great, now investors are buying shares of video games. The massive auction prices of retro games that are in amazing condition or have been rediscovered in a drawer or a corner somewhere in their original packaging are great headlines and fun stories, but they're not drawing in investor money, says Ethan Davison, and that means a lot for game archivists and the gaming industry as a whole.
💸 How to game on a tight budget. If you're reading this, you probably play video games. You also probably don't have too much disposable income to spend on games as you'd like. That's where this guide, by the always-great Whitson Gordon, comes in. He offers up great tips to save money on games, earn free games, and score cheap titles you've been meaning to play.
🎮 Let's just agree that Stadia is actually fine. Adrienne So has been spending a lot of time playing games on Google Stadia, and despite the platform's challenges, she's really enjoying herself and wishes more people would try it out. Stadia is fine, actually, and she's willing to say so to the world.
🎲 Wednesday (tonight), 7-8 pm ET: Kind Words → Lo-fi beats and life advice.
🎲 Friday, 3-4 pm ET: Destiny 2 → Join us on an adventure.
🎲 Next Monday, 7-8:30 pm ET: Hades → Try to escape with us!
When you buy something using the retail links in our stories, we may earn a small affiliate commission. Much like subscribing to WIRED, these contributions help fund the journalism we produce every day. Read more about how this works.