Tips to rank up in 'Overwatch', right from the pros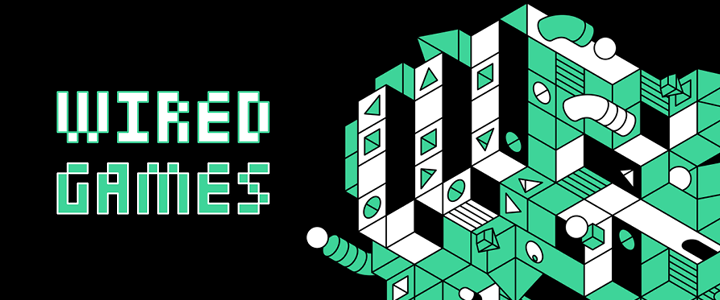 Welcome back to the WIRED Games newsletter, friends! Last week I streamed Outriders, and it was a lot of fun! I can see the appeal of the game, and I can see it growing on me, honestly. I've been thinking about it ever since I put it down over the weekend to catch up on some other things in Destiny 2, but I can't wait to get back to it. Maybe tonight …
But this week we have plenty for you to read here at WIRED Games, in between the games you're playing, of course. I, for one, get a good bit of reading done while waiting for Crucible matches to start in Destiny 2, so that's a thing. Maybe in between your ranked Overwatch matches you can read this amazing piece from Reece Rogers filled with tips to rank up in your Overwatch matches, straight from the pros. Timely, considering the Overwatch League season just started, and we're all watching to see which teams take the top spots early in the season. Who are you rooting for? I wouldn't be a good New Yorker if I didn't rep NYXL, now would I? Let me know your faves at games@WIRED.com, and we can chat about how much I cried when Saybeyolbe traded to Seoul.
If action games aren't your thing, but you do love a little competition, maybe GeoGuessr might be your thing? Haven't heard of it? The game works like this: You get randomly dropped via Google Street View somewhere on earth, and you have to figure out based on local landmarks and such where you're located. More points for more precise locations, too. It's fun, funny, and competitive, as these GeoGuessr speedrunners will tell you. But you don't have to be a speedrunner to have fun! Lots of people stream the game on Twitch and YouTube, so a quick search will let you know what you're in for. Maybe I'll stream it on the WIRED Twitch channel this Friday? Swing by, it'll either be that or more Outriders.
Finally, how about some tips to help you improve your gameplay or your gaming setup? Our gear team has been hard at work reviewing (and updating their reviews of) the best gaming—and other—gear. Don't miss Jess Grey's rundown of the best accessories for your PlayStation 5 (if you have one, which I still don't, not that I'm upset about it) and her rundown of the best gaming mice for every type of gamer. If you haven't upgraded to surround sound, by the way, consider Whitson Gordon's explanation for why surround sound was his best recent gaming upgrade. I prefer headphones at my computer, but I can definitely get behind better sound from my TV. Maybe more tips on that next week. We'll see you then!
🎖️ How to rank up in Overwatch, according to the pros. Reece Rogers talked to a number of Overwatch League players and coaches to find out what tips they'd give people playing ranked matches to improve their own gameplay, and here—from being cautious with Reinhardt to maybe not playing Widowmaker—are their suggestions.
🗺️ People are playing a guessing game in Google Maps. GeoGuessr is a ton of fun, but did you know there's a world of people speedrunning it for world records? I didn't either until Will Backus suggested the story. Not only is the game fun to play, stream, and react to, but a number of people are showcasing some amazing geography skills to finish the game in minutes.
📚 Choices was the choose-your-own-adventure escape I needed. A story-driven mobile game where you play different characters? That's Choices, a visual novel-inspired title where you pick a genre: adventure, fantasy, horror, mystery, and so on, and you pick a character and play through the story. What you may not be ready for is how the game makes you feel in relation to your character, like Somdyuti Datta Ray did.
🎮 The best accessories for your new PlayStation 5. Whether you need a good-looking charger that can handle multiple controllers, a good headset for late-night play, or an external drive for all the games you'll have to download, Jess Grey has all the best accessories for that shiny new console that I still don't have. Don't @ me.
🖱️ The best mouse for every kind of gamer. One thing I'm always on the lookout for, though, is a shiny new gaming mouse for my PC exploits, and Jess Grey has me covered there too, thankfully. There are picks here for the best wireless and wired options, as well as some budget-friendly suggestions that will upgrade your setup without breaking the bank.
🔈 Surround sound is the most surprising gaming upgrade I've made. We can talk about accessories all day, but we should also chat about sound, since it's just as important to gameplay. Whitson Gordon recently added surround sound to his home theater setup, and it's been a welcome addition. He explains why you might want to consider it, too.
🎲 Wednesday (tonight), 7-8 pm ET: Kind Words → Lo-fi beats and life advice.
🎲 Friday, 3-4 pm ET: Dealer's choice → Join us on an adventure.
When you buy something using the retail links in our stories, we may earn a small affiliate commission. Much like subscribing to WIRED, these contributions help fund the journalism we produce every day. Read more about how this works.