☕️ Derby days
| | |
| --- | --- |
| Together with | |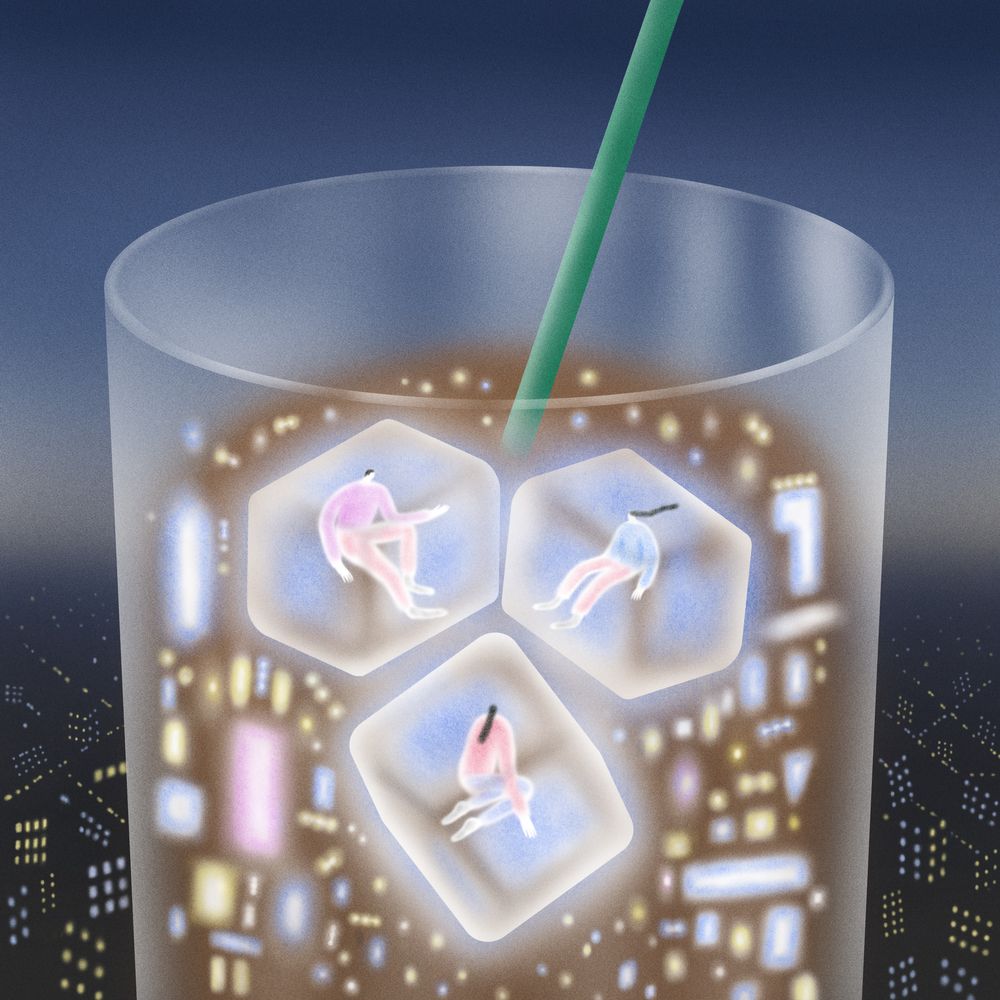 Hoi Chan
| | | | |
| --- | --- | --- | --- |
| IN THIS ISSUE | Ranking the Derbys | Icebreakers With Andrew Ross Sorkin | Work and Politics |
Good morning. Apollo 11 astronaut Michael Collins, the third crew member on the first mission to the moon, died this week at 90. 
Unlike Neil Armstrong and Buzz Aldrin, Collins never walked on the lunar surface, and instead piloted the command module around the moon while Armstrong and Aldrin snagged the headlines. 
As Collins passed the dark side of the moon, his communications with Earth were completely severed, making him possibly the most isolated person ever to live. "If a count were taken, the score would be three billion plus two over on the other side of the moon, and one plus God only knows what on this side," he wrote.
But Collins, like many of us this past year, somehow managed to find comfort in that loneliness. "I had this beautiful little domain," he said. "I was the emperor, the captain of it, and it was quite commodious. I had warm coffee, even." Sometimes it's the little things.
—Neal
Icebreakers With... Andrew Ross Sorkin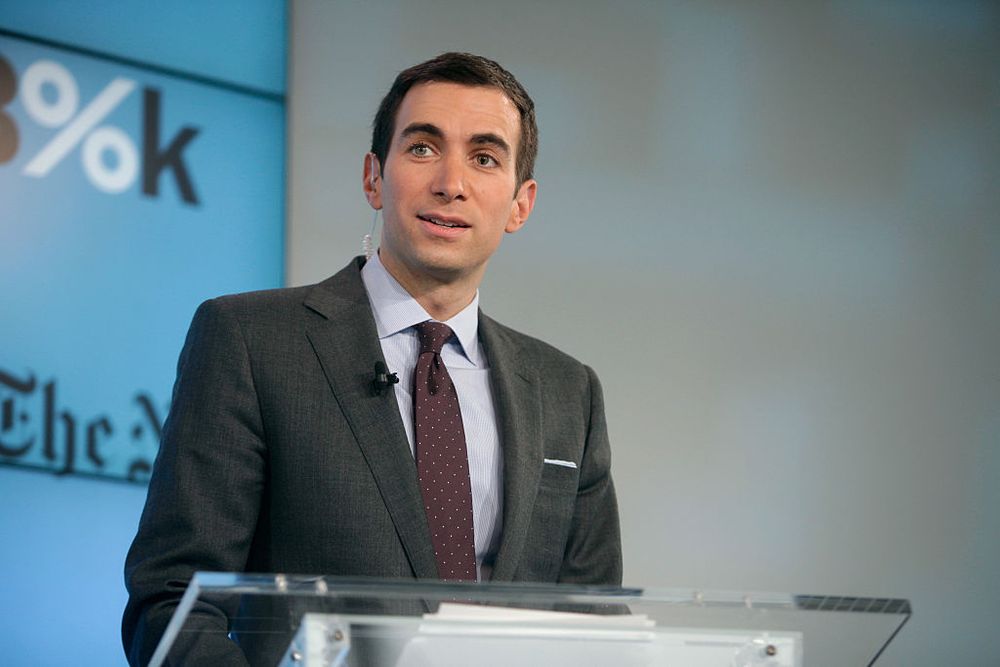 Thos Robinson/Getty Images for New York Times
Journalist Andrew Ross Sorkin co-anchors CNBC's Squawk Box, founded the OG business newsletter DealBook, interviewed Robinhood CEO Vlad Tenev the night of the GameStop fiasco, wrote Too Big to Fail, co-created Billions, says "good morning" to everyone on his morning runs through Central Park...is there anything the man can't do? 
We asked him some icebreaker questions to find out. 
What activities, realizations, or new ways of doing things will you (try to) keep from this past year?
It's probably a cliche, but the pandemic created a lot of clarity for me about better balancing work with family. I work 80+ hours a week and I've always done it because I love it. (I don't feel like I've worked a day in my life, for real.) But being at an office and traveling all the time is different than working next to my sons or daughter at home. So I'm going to try to figure out how to do a lot more of my work with my family within reach and to be more strategic about travel, work dinners, etc. 
You can only do one: writing for the New York Times, TV anchoring, or producing (co-creating Billions for Showtime, developing a GameStop film for HBO).
Don't hate me for this answer: I genuinely love all three. It is kinda like asking which of my three children I would be willing to give up! None of them!
Most intimidating exec to interview?
The first time I did a long-form interview with Bill Gates, maybe a decade ago, I was practically sweating. It isn't that he is intimidating as a person; it is that he is so smart and deep on so many different topics. 
What's the best part about waking up at 4:30am? 
Honestly? That hour is tough. But I do jump out of bed excited about the opportunity to have breakfast—on television, no less—with some of the biggest newsmakers in the world, often in the middle of the most interesting moments of their lives. And there is very little traffic then. :)
If you could devote a year to researching someone's biography, who would your subject be?
Living or dead? Satoshi Nakamoto. 
What is the dumbest thing you made your parents buy for you as a kid?
I was a baseball and basketball card junkie and a wannabe entrepreneur. I convinced my father, based on my track record of making money trading cards, to invest in a case of Fleer Ultra baseball cards. I told him we'd double our money. Of course, the cards are now worthless—less than worthless. We still have the cards if anyone wants to buy them.
What would you write on a gigantic billboard?
"Breathe. Things are never as good or as bad as they seem."
SPONSORED BY COINDESK
Take the Cryptic out of Crypto
Sometimes it feels like it could take a lifetime to understand crypto and blockchain technology. But actually, you can fill your noggin' with the latest in crypto in just four days. 
Consensus by CoinDesk is a four-day-experience that brings together professionals from all parts of the globe for an immersive virtual experience to explore the evolution of cryptocurrency and blockchain technology. Explore topics like NFTs, DeFi, investing, and more. You can attend a variety of educational panels, workshops, keynotes, fire-side chats, VR networking, and more. 
Need to brush up on your crypto knowledge or get the tools to get started building your crypto future? Start with Consensus Unlocked 101—a free crypto crash course to prepare you for the main event. 
So while crypto might still seem a bit cryptic, one thing is clear as day: You don't want to miss your chance to attend the most anticipated crypto event of the year.
How Do I Overcome Imposter Syndrome?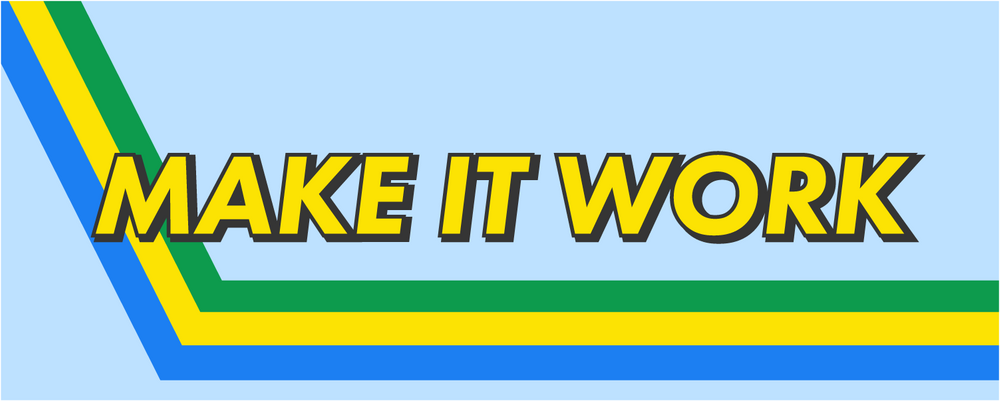 Each week, Morning Brew's Head of People Ops Kate Noel answers reader-submitted questions about work in 2021. 
Q: "Hi, Kate. I'm 24 years old and a few years into my career as a software engineer. I've suffered from impostor syndrome since I was a freshman in college. Any advice on overcoming this?"—Justin in Colorado 
A: Imposter syndrome makes things seem too good to be true, huh? Been there, doing that (sometimes). For me, it's been helpful to acknowledge that although I may feel like an imposter, it doesn't mean that I am one. I try to separate the feelings from the facts. If I feel like I don't belong in the room then I think more deeply about why I believe that. If it's because of a lack of skills, I try to do the work to gain those qualifications. 
I've also learned to talk to myself in a way that I would talk to a friend who is going through the same situation as me. Often, we talk to ourselves in a way that we wouldn't tolerate from anyone else. Be kind to yourself and work on creating a healthy mental dialogue about any mistakes you make. Mistakes are normal, and what's important is that we learn from them and grow. You got this, friend!
Q: "I've often heard that people don't quit jobs, they quit managers. How often do you believe this to be true?"—Ben in Florida 
A: Everyone's reasons for leaving a job are unique, but I do think it happens often enough. When I conduct exit interviews or speak to people in my professional/personal circle, the way their manager treats them is almost always mentioned. Leaving a role because of a manager has to be a top 5 reason, and it's not No. 5.
Q: "How do you know when it's time to leave a job? There's not much more room to grow and raises will become smaller over time because I'm not allowed to be paid at another occupational level."—Sal
A: *Stares at answer in question*
Something bothering you at work? Ask Kate for advice here.
The Debate Over Political Debate at Work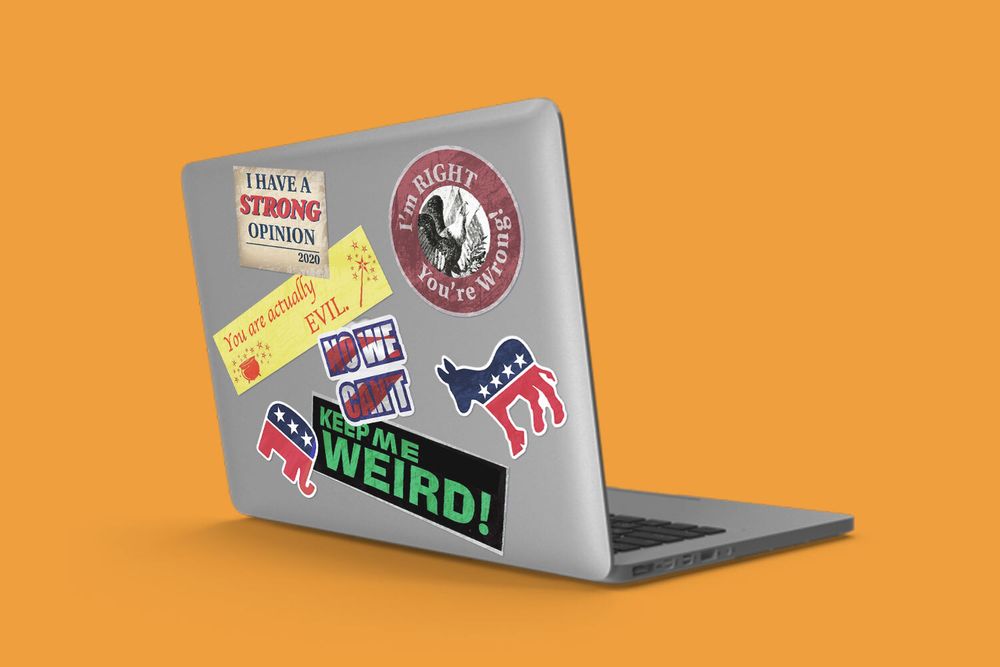 Will Varner
The leaders of Chicago-based software company Basecamp don't always follow the playbook. 
Basecamp has shunned raising money from venture capitalists, typically a rite of passage for most tech firms. CEO Jason Fried and cofounder David Heinemeier Hansson, wrote a book called Remote: Office Not Required...in 2013. 
But very few expected when, on Monday, Fried posted a blog on the company website in which he banned "societal and political discussions" from Basecamp's internal chats. 
Fried's thinking? 
"Sensitivities are at 11, and every discussion remotely related to politics, advocacy, or society at large quickly spins away from pleasant."
"It's become too much. It's a major distraction. It saps our energy and redirects our dialog towards dark places. It's not healthy, it hasn't served us well. And we're done with it on our company Basecamp account where the work happens."
Ahead of the times...or self-defeating? 
Basecamp's directive to ban political debate internally drew loads of criticism from both inside and outside the company. Some tech leaders, like Facebook cofounder and current Asana CEO Dustin Moskovitz, said instead of pushing uncomfortable issues to the sidelines, companies should "actively create spaces for these conversations."
Some employees at Basecamp itself, according to the journalist Casey Newton, who interviewed about a half dozen of them, said the new policy was apparently made in response to a diversity, equity, and inclusion (DEI) push from some workers at the company. Hansson told Newton he found those conversations to be distracting from Basecamp's primary goal of making good products.
So it wasn't really about arguments over Trump or immigration or climate change (you can find Fried and Hansson regularly championing progressive causes online), but instead about Basecamp's response to employees' DEI efforts in its own workplace. 
Will more companies follow? 
Before Basecamp banned political debate, there was Coinbase. Last September, the crypto exchange's CEO Brian Armstrong pioneered the "no political talk at work" trend to ensure the company remained focused on its business mission. 
You can imagine the conversations on Election Day…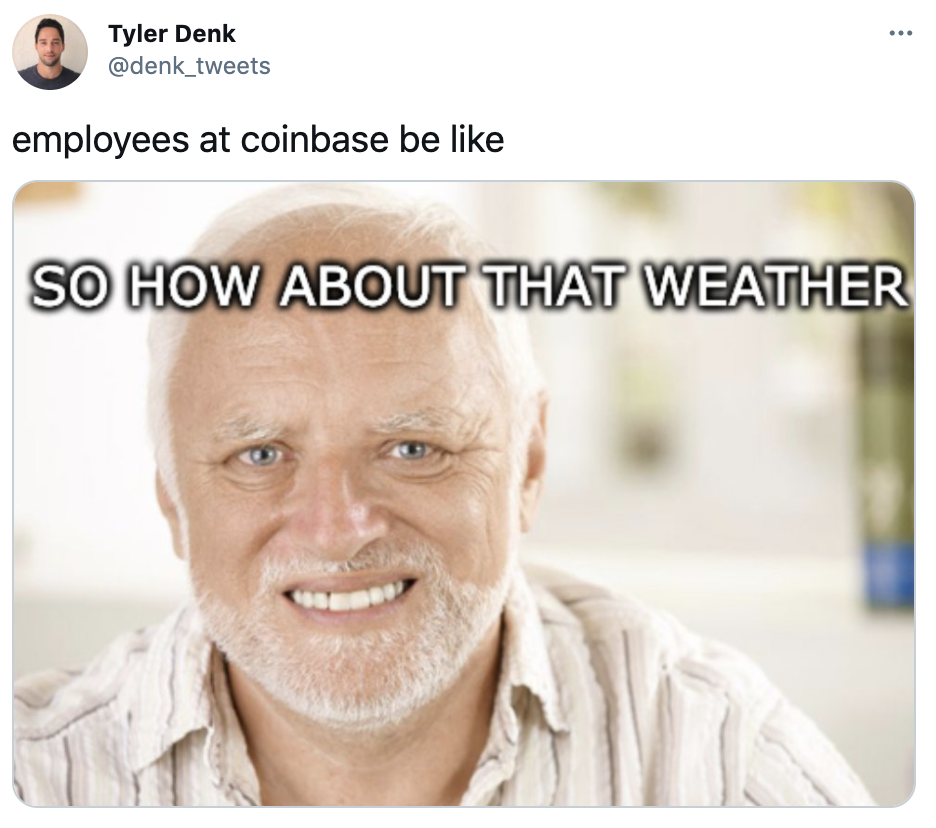 Tyler Denk on Twitter
After Fried announced Basecamp's new policy, Armstrong tweeted: "Another mission focused company
it takes courage in these times."
Zoom out: While they haven't gone as far as Coinbase or Basecamp, other tech companies have put up guardrails around what employees can or cannot talk about in internal chats.
In 2019, Google discouraged employees from talking politics in company forums.
Last September, Facebook rolled out new guidelines that moderated political speech on its internal messaging service.
Pinterest took down a Slack channel that was used to question leadership around bias and pay equity, the Washington Post reported. 
Bottom line: Tech investor Paul Graham said he predicts "most successful companies will follow Coinbase's lead" or else get lapped by those who do. But when corporate execs are increasingly speaking out around issues such as voting rights and racial injustice, they may find it more difficult to stop employees from doing the same. 
About one-third of Basecamp's ~60 employees reportedly accepted buyouts on Friday.
SPONSORED BY WALMART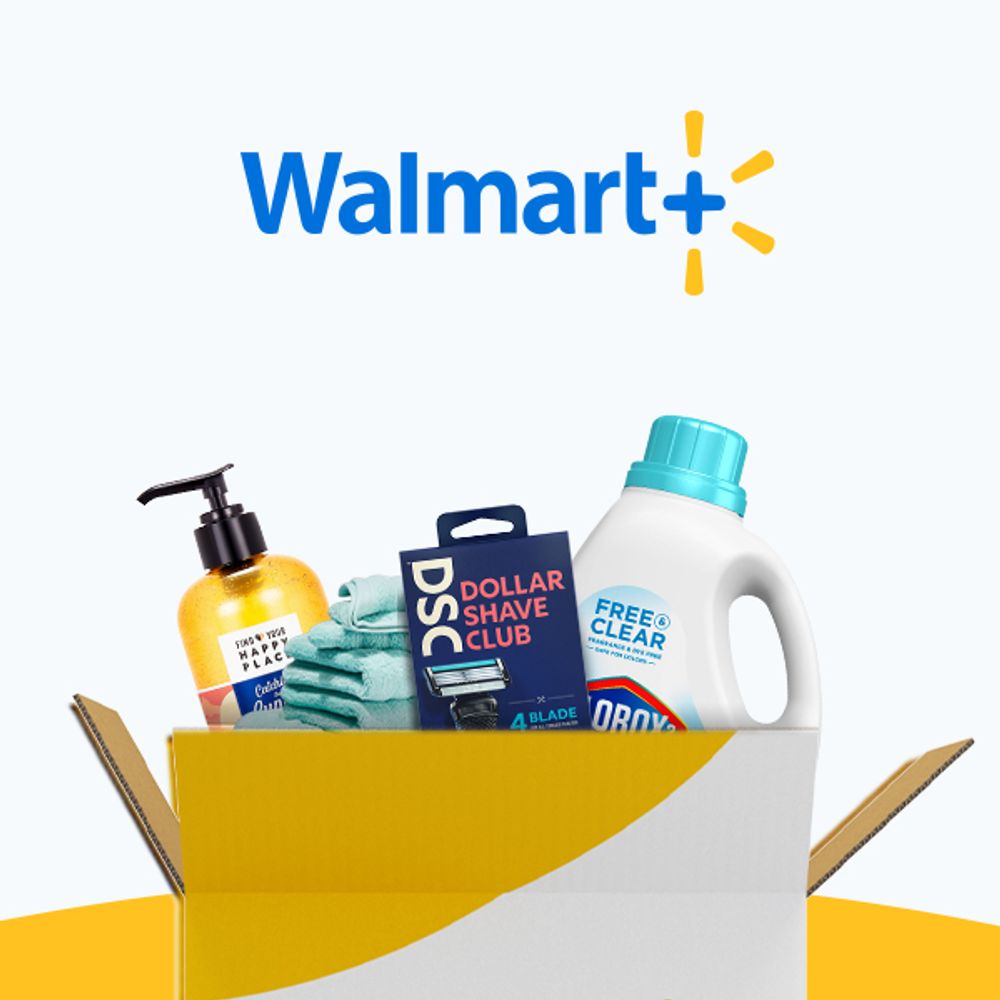 You know what would plus up this Sunday? Signing up for Walmart+, the membership that helps you save more time and money. You'll get free delivery from your store and free shipping*, no order minimum. Basically, if you're looking to turn this Sunday into a Funday Savings-palooza, you need Walmart+. Get a free 15-day trial right here.
Open House: Kentucky Derby Edition
Happy Sunday and welcome to Open House, where we can all be a little judgmental of a fancy bathroom even if ours hasn't been cleaned in a while. We'll give you a few facts about a home listing, and you try to guess the price.
Zillow
Come on down to Louisville, KY, home of yesterday's Kentucky Derby and potentially you if this 9,071 square-foot house is your style. This beautiful three-story home was built in 1908 and is situated in the historic Glenview neighborhood, seven miles from downtown. 
Amenities include:
6 beds, 6 baths
A 2.7-acre lot with a log cabin guest house that was built in 1840
All the vintage wallpaper your heart desires
Your own little secret garden that leads to an in-ground pool
How much to be near the Churchill Downs action? Make your guess, then scroll down to find the answer.
Just Click It
*Learn from the best. MIT, in collaboration with Esme Learning, has two new online courses built to help entrepreneurs and execs accelerate their careers. You'll learn from MIT professors and world-renowned guest speakers over six weeks. Jot this down in your notebook: One lucky MB reader will get free tuition (a $2,800 value). Learn how here.*
*This is sponsored advertising content
Meme Battle
Welcome back to Morning Brew's Meme Battle, where each week we crown a new memelord.
Today's memelord: Nick from Stamford, CT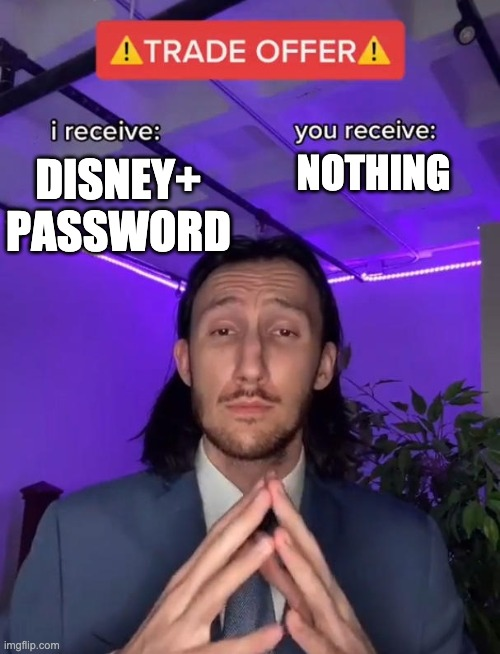 This week's challenge: You can find the new meme template here for next Sunday. Once you're done making your meme, submit it at this link. We'll pick a new memelord in next week's Sunday Edition and provide you with another meme template to meme-ify. 
✳︎ A Note From Walmart
*Free shipping – Excludes freight & Marketplace items.  Free delivery - $35 order min.  Restrictions apply.