☕️ Save us, Vin Diesel
| TOGETHER WITH | |
| --- | --- |
Good morning. If you're looking for a work playlist, you can't go wrong with Bob Dylan. The legend turns 80 today. 
| | | | |
| --- | --- | --- | --- |
| | Nasdaq | 13,470.99 | |
| | | | |
| --- | --- | --- | --- |
| | S&P | 4,155.86 | |
| | | | |
| --- | --- | --- | --- |
| | Dow | 34,207.84 | |
| | | | |
| --- | --- | --- | --- |
| | Bitcoin | $33,871.06 | |
| | | | |
| --- | --- | --- | --- |
| | 10-Year | 1.619% | |
| | | | |
| --- | --- | --- | --- |
| | Ethereum | $2,071.16 | |
*Stock data as of market close, cryptocurrency data as of 7:00pm ET. Here's what these numbers mean.
Markets: While the stock market takes nights and weekends off, the crypto market is a circus that runs 24/7. Prices for cryptocurrencies continued to tumble over the weekend, with bitcoin dropping to nearly 50% below its peak.
Covid-19: New daily cases in the US are at their lowest levels since June of last year. And new evidence emerged that may support the hypothesis that Covid-19 leaked from a lab: According to a US intelligence report viewed by the WSJ, three researchers from China's Wuhan Institute of Virology became so ill they sought hospital care in November 2019.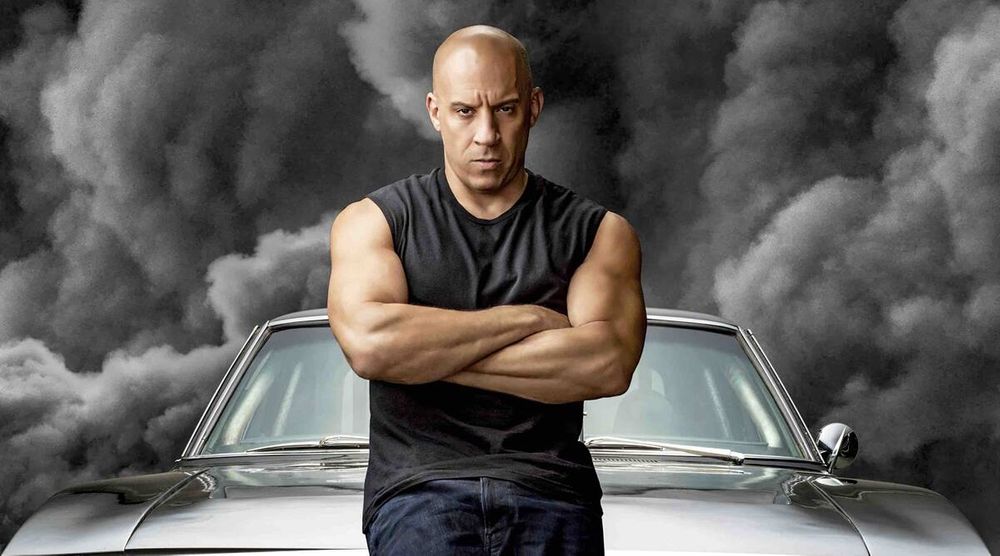 Universal Studios
Summer is here, which means it's once again time to enter a dark, over-air conditioned space and stare at a screen for three hours.
At least that's what the movie theater industry is hoping. After a debacle of a year in 2020 due to the pandemic, the lucrative summer movie season unofficially kicks off this year with A Quiet Place Part II and Cruella, which will hit US theaters Memorial Day weekend.
Early indicators for movie theaters are looking...better, relative to the utter collapse some predicted last year. The ninth installment of the Fast & Furious franchise, F9, debuted in international markets this weekend and brought in $162.4 million, $135.6 million of which came from China. That's the best opening of a Hollywood film since the pandemic began.
When F9 hits the US box office on June 25 its performance, plus the success of the previously mentioned blockbusters, will help us learn more about the state of the theater industry.
What we already know
North American movie theater revenue plunged to $2.2 billion in 2020 from $11.4 billion in 2019 as the pandemic caused theaters to shut down for months. Closures were especially painful during the summer season, which brings in about 40% of the year's total haul. Last summer, theaters grossed $176 million, a 96% decrease from 2019. 
Now, even as the credits begin to roll on the pandemic, most film executives recognize that the future of moviegoing probably involves some moviegoing, some moviestaying. Every major studio outside of Sony now has an affiliated streaming service. 
But how much of each is in the equation? No one knows the answer yet. This year, many movies will be released in theaters before coming to your small screen, but others will be rolled out in theaters and on streaming simultaneously, or they'll ditch the theater part altogether. 
Looking ahead...some of the year's most anticipated releases include In the Heights (June 11), the new Space Jam (July 16), The Suicide Squad (August 6), and a Candyman reboot (August 27).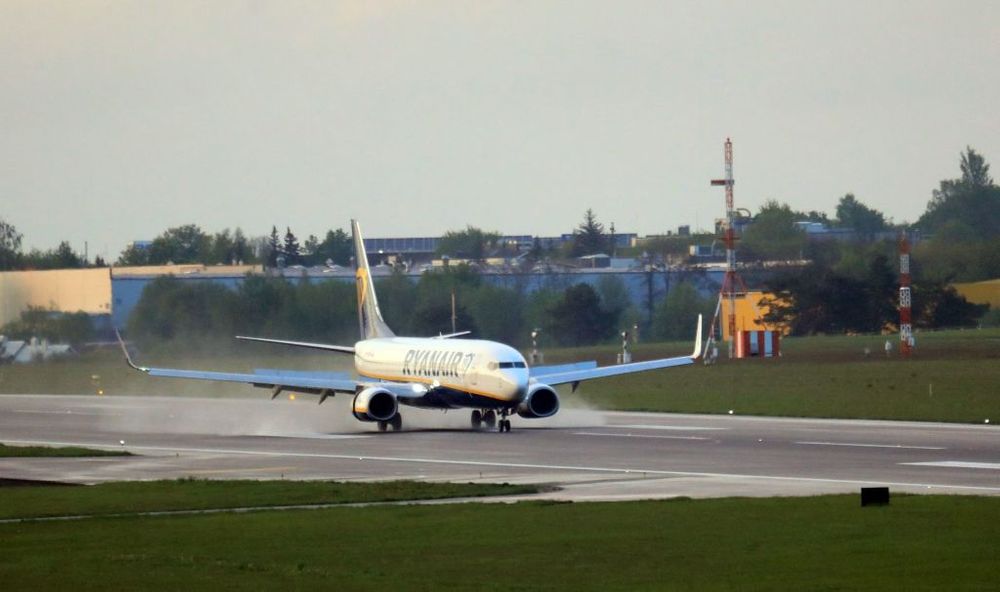 PETRAS MALUKAS/AFP via Getty Images
A routine commercial flight from Athens to Vilnius, Lithuania, spiraled into a dramatic international incident after Belarusian President Alexander Lukashenko forced the flight to make an unscheduled pit stop in Minsk, the capital of Belarus. 
How it happened: As soon as the plane approached Lithuanian airspace, Belarusian authorities sent a fighter jet to accompany the plane to Minsk on account of a "bomb threat," but that turned out to be a ruse. Lukashenko was after one of the passengers, dissident journalist and blogger Roman Protasevich, who was arrested once the plane landed in Minsk. 
European leaders were stunned and outraged by Lukashenko's move. Poland's prime minister called it "an "unprecedented act of state terrorism" and Lithuania's president asked NATO and the EU to "immediately react to the threat posed to international civil aviation by the Belarus regime."
Big picture: Considered "Europe's last dictator," Lukashenko has held power in Belarus for almost 27 years, and his authoritarian actions—including a brutal crackdown on protesters last year following a disputed election—are increasing tensions with the West. 
Looking ahead...EU leaders are meeting in Brussels today for a summit. European Commission President Ursula von der Leyen said officials will discuss taking action in response to the "outrageous and illegal behavior" of the Belarusian regime.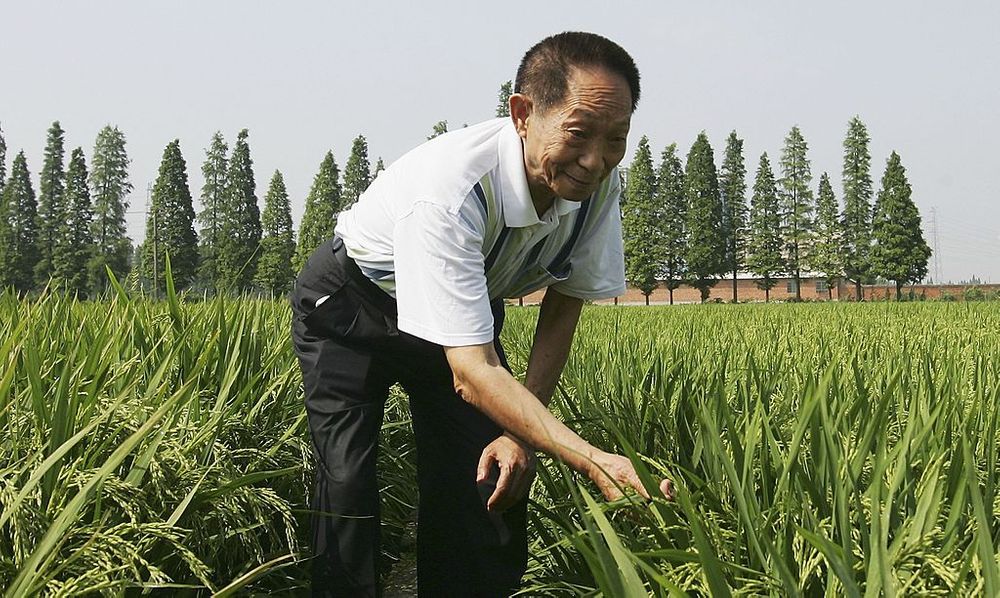 Guang Niu/Getty Images
Yuan Longping, the Chinese agronomist credited with saving millions of people from dying of hunger, died at 90 on Saturday.
In 1973, Longping developed the world's first high-yield hybrid rice strain, which produced 20% more rice per acre than nonhybrid varieties. That means his innovations helped feed an extra 70 million people per year. 
The backstory: China suffered a disastrous famine in the early 1960s as a result of Mao Zedong's Great Leap Forward plan to collectivize agriculture. Yuan said his experiences of seeing people starving to death led him to research rice, which serves as the main grain for half the world's population. 
Yuan's breakthroughs turned him into a national hero in China and within the international agriculture community. He crisscrossed the globe introducing his rice hybrids to farmers in lower-income nations.
Looking ahead...food security remains top of mind for Chinese officials. Last year, President Xi Jinping called on citizens to stop wasting food and to be more conscientious about food consumption. 
Want to explore these newfangled currencies running around the internet...but not sure where to start? We've got the answer: start with eToro. 
Right now, if you buy $1,000 worth of crypto on eToro, you'll get $50 smackeroos. That's a nice swordfish dinner, just for getting into crypto on eToro. 
On eToro, you can… 
Browse over a dozen cryptocurrencies 
Experiment with a virtual portfolio—you get $100K in "play money" to help you get the hang of crypto trading
Copy the moves of top-performing traders automatically with CopyTrader™ 
Bone up on the industry with market guides and a weekly newsletter 
20 million users worldwide are already on eToro. That's 20 million people who don't feel lost when crypto comes up in social conversations.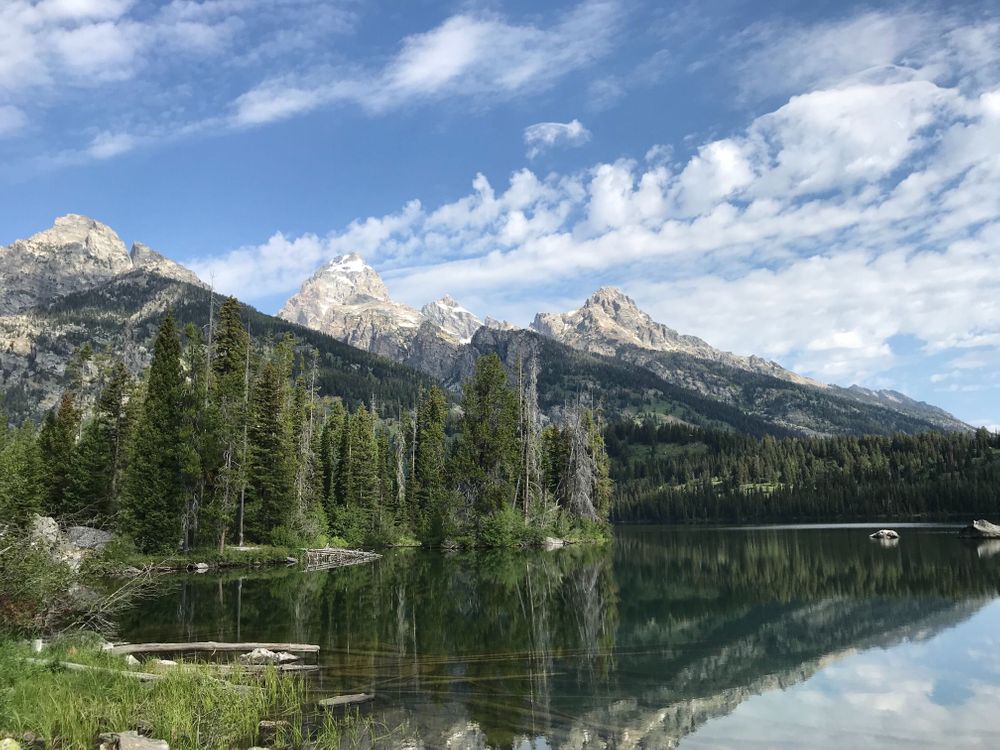 Neal Freyman
Stat: Sooo...apparently we were the only people not in Jackson Hole last month. In April, visits to Yellowstone National Park increased by 40% compared to 2019 and jumped 48% at Grand Teton National Park. 
Quote: "With TV, the relationship is you're the parent and it's the child. It's in your house. It's smaller than you, you can turn it off, change it, and control it. With the movies, you're the child and it's the parent. You look up to it. It controls you and it is taking you where it wants to take you."
Director JJ Abrams tried to articulate what makes movie theaters so special at a film industry event last week. 
Read: What people are really doing when they play hard to get. (Luke Burgis)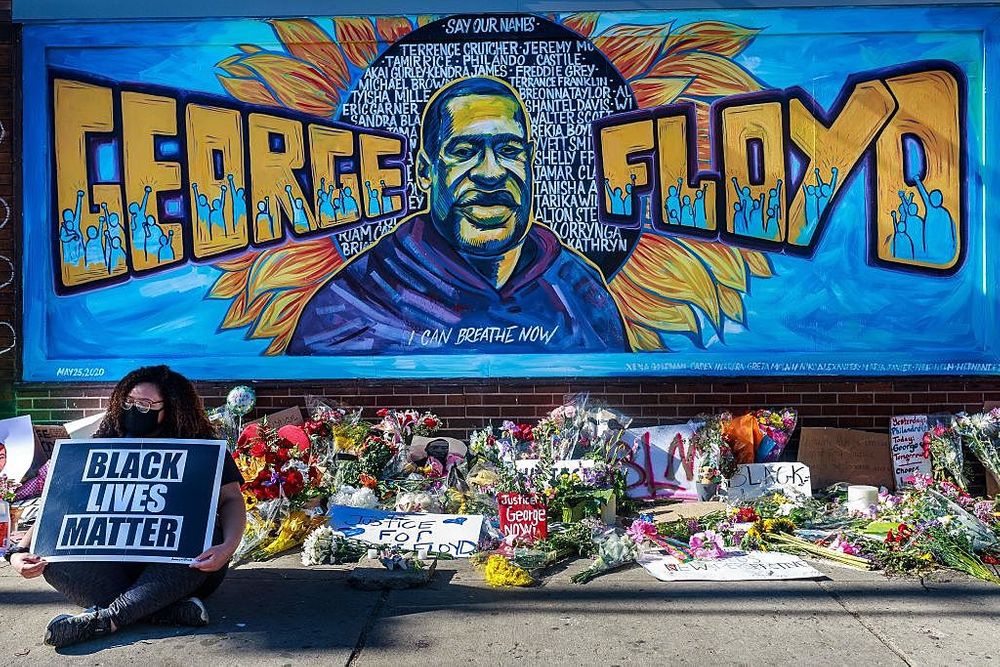 KEREM YUCEL/AFP via Getty Images
One year later: Tuesday marks one year since the murder of George Floyd in Minneapolis, an incident that caused Corporate America to reflect on its role in perpetuating racial inequality. Floyd's family will go to the White House while lawmakers debate new police reforms. 
Earnings: This week offers an earnings smorgasbord across industries like tech (Snowflake, Salesforce, Nvidia), retail (Nordstrom, Best Buy, Costco, Dollar General), and housing (Toll Brothers).
Economic data: You might give up your house search altogether when new numbers on US home prices drop on Tuesday. Other data releases include the second estimate of Q1 GDP and consumer confidence.
Everything else: 
The Friends reunion episode airs on HBO Max on Thursday.
The Champions League final in soccer is on Saturday.
Tuesday is National Wine Day. Remember, it's perfectly okay to order the second-cheapest wine on the menu.
24/7 peace of mind, 30% off. SimpliSafe's Memorial Day Sale is happening now, and you can get 30% off their award-winning home security system plus a free HD camera right now. Protect your home before you head off this summer, check out SimpliSafe's sale here.*
How's that passive income coming along? With asset classes across art, real estate, legal finance, and more, Yieldstreet makes starting your passive income journey a cinch. Earn up to $500 when you sign up and fund your account today.* 
Director's cut: Vulture has an enlightening piece charting the 25 edits that define the modern internet video. 
Dive back into the week:
*This is sponsored advertising content
Debating this question accounted for an embarrassingly large share of our weekend. Now it's your turn. 
How many Lego bricks, when stacked on top of one another, would it take to destroy the bottom brick?
You only need 5 more referrals to receive Morning Brew stickers.
If there's one thing we know about laptops, it's that they hate being naked. Get your comp some fresh Morning Brew stickers.
Hit the button below to learn more and access your rewards hub.
Click to Share
Or copy & paste your referral link to others:
morningbrew.com/daily/r/?kid=8e8ccc8f
✢ A Note From eToro
eToro USA LLC; Investments are subject to market risk, including the possible loss of principal.