☕️ The secret
| | |
| --- | --- |
| Together with | |
Mark Wang
| | | | |
| --- | --- | --- | --- |
| IN THIS ISSUE | Food Alternatives | How to Order Wine | A View of the Red Rocks |
One of the best things I read this week was an NYT Magazine article in which the writer, Sophie Haigney, argues that the summer we daydream about never really lives up to expectations.
That idealized version of summer is a never-ending cycle of beach bonfires, camping, picnics, concerts, romances, ice cream—lots of ice cream. "They are images that have been laundered through movies and advertising and books into a tacit promise: This is what summer ought to be like," Haigney writes. 
But that's not what summer is actually like. The reality is most of us will be working, or studying, or otherwise in front of a screen for the next few months, escaping when we can to a beach or a lake. And that's okay. Things are never as glamorous as we dream them up to be.
Still, in September, I'm hoping I can look back at summer 2021 and say, "That was really fun...also I ate a tremendous amount of ice cream."
—Neal Freyman
Icebreakers With... Aparicio Giddins
Courtesy of Aparicio Giddins
Aparicio Giddins is the president and chief technology officer of Greenwood Financial, a new banking platform for Black and Latinx customers. He lives in Charlotte, NC—the regional banking capital of the world, he reminded us. We chatted with Giddins about digital banking, everything he's reading and watching, and the perfect playlist.
What brought you to Greenwood?
There are a number of things, one was that I always wanted to start a bank because of my own financial experiences. The second part is around the mission and the opportunity to give back and recirculate dollars in the Black and Latino community.
Is there a book that you read in college or high school that you still think about?
The Alchemist. I didn't read it in college, but it is my favorite book ever. I try to put it in my rotation at least once a year. The book that I read in college that made me want to start a bank was Rich Dad, Poor Dad.
What's a song that can always pump you up?
Recently, it's been DJ Khaled's "All I Do Is Win." My college song was "Check the Rhime" by A Tribe Called Quest and it was the remix with Busta Rhymes.
Which Marvel hero are you?
I see myself more as a Captain America type of guy. But there's a little Hulk in me, too, that wants to smash things along the way. Cap was a great character and I will forever love that series because of him.
What new ways of doing things will you keep from this past year?
I've been working on trying to be present. The one thing this pandemic has taught me is to be present with the people you love and love them while they're here. I've got a daughter who's going to go to college in a couple of years. It's really critical that I use the time that we have together. I've also been able to get outdoors a little bit more and take walks. I want to make sure that I continue getting outdoors because it really is beautiful out there. It's a shame I've been stuck in a concrete building for the last 20 years.
This interview was lightly edited and condensed for clarity.
SPONSORED BY BARRON'S
The Year Is 2121…
Pizza comes in pill form. The most difficult college to get into is in Alpha Centauri. 
And Barron's is still the go-to news source on all things investing and financial.
How can we be so sure Barron's will still be helping readers navigate changing markets and anticipate future financial events?
Because it's already been doing it for 100 years. Founded in 1921, Barron's is the savvy investor's go-to source for groundbreaking reporting and trend predictions. 
Its resume is as impressive as it gets:
Microsoft has quintupled in value since its cover story called it a bargain in 2015.
Barron's predicted a bright future for Moderna before the biotech's surge during the pandemic.
Its "Future Stock Index" is famous for tracking companies who will be making huge impacts in 3-5 years.
So it seems the best way to make your portfolio future-proof is by reading Barron's today.
Celebrate Barron's 100-year anniversary with a subscription right here.
Make It Work: Recruiting Takeover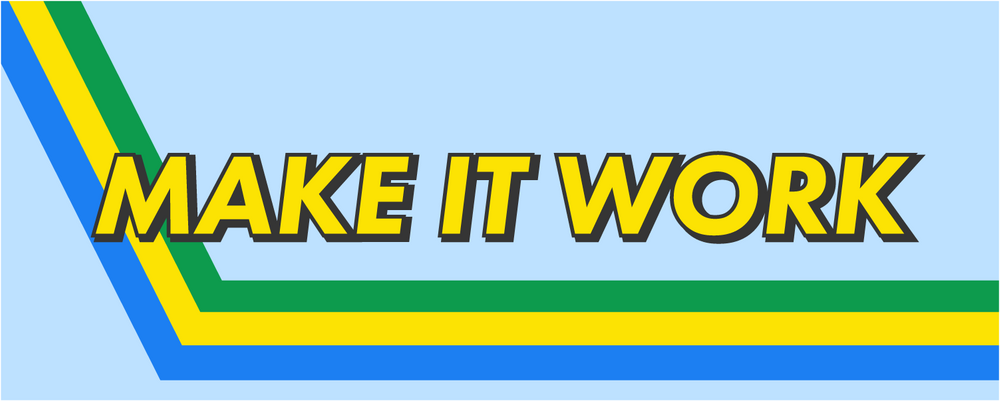 Each week, Morning Brew's Head of People Ops Kate Noel answers reader-submitted questions about work in 2021. 
Kate was taking some well-deserved PTO this week, so we asked our director of talent acquisition, Lily Mittman, to step in and answer your questions about recruiting.
"How do you recommend we ask future employers about their company culture? I have worked in toxic cultures in the past and want to learn to avoid these. Thank you."—Liliana
Hi, Liliana! "What is your company culture?" is a question I get asked in every interview. Candidates are drawn more than ever to companies that put an emphasis on culture, work/life balance, diversity and inclusion, and growth opportunities. I always suggest directing these sorts of questions to the recruiter or HR person in your interview panel. They should be tuned in to company initiatives and able to explain the company's approach to building a welcoming culture. 
You can always check the Glassdoor profile of a company you're applying to, but take it with a grain of salt since reviews on there can sometimes be really old. If person after person is saying the same thing about a company, bring it up to the HR rep in your interview. And don't be shy to share specifically what is important to you in your next move. Remember, you are interviewing them, too!
"Everyone says working for a small company/startup leads to valuable skills, but many recruiters may not recognize the company's name. What's a way to make your work at a small shop stand out?"
I love this question! When we recruiters get 400 applicants overnight, it's definitely tricky to make your application stand out from the pack. When you apply and are asked about your current company/role, my suggestion would be to reference notable companies, brands, or clients you work with along with the less-recognizable name of the smaller company you work for.
How to Not Get (Totally) Ripped Off When Ordering Wine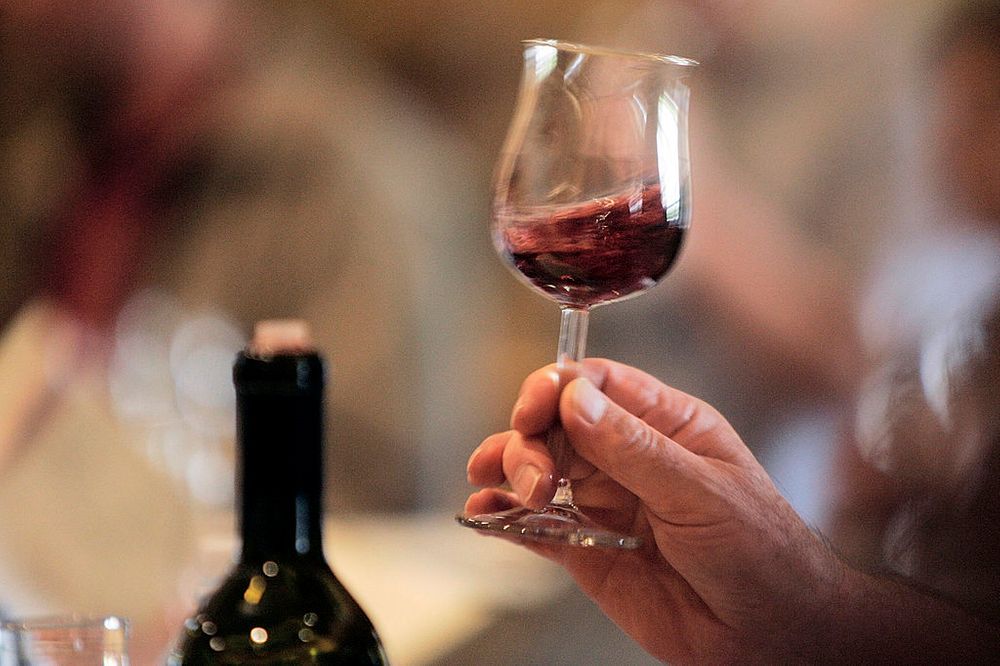 David Paul Morris/Getty Images
You're at a restaurant on a second date with someone you really like. The server walks over and asks, "Can I get you something to drink?"
You pick up the wine men—er, scan the QR code to pull up the wine list. A bead of sweat trickles down your forehead. This is never easy, considering you know nothing about wine. "Uhhhh, how about a bottle of this one?" you say, pointing to the second-cheapest wine on the menu. That allows you to flex by buying an entire bottle, but you're not made of money, and now you've avoided the embarrassment of ordering the cheapest wine offered.
Watching you from across the room, the restaurant owner grins and mutters, "Yes, yes...all according to plan."
Much has been said about the pitfalls of ordering the second-cheapest bottle of wine on a menu. According to legend, restaurants mark up its price more than the others, exploiting your urge to save face by not going with the cheapest. 
Is that true? 
Researchers at the London School of Economics decided to put this legend to the empirical test, and they recently published their results in a working paper.
They analyzed the prices of 6,335 wines at 249 London restaurants to understand how wine markups at restaurants really work. 
What they found: People who order the second-cheapest bottle of wine are in fact not being ripped off more than anyone else. "It is an urban myth that the second-cheapest wine is an especially bad buy," the study's authors wrote.
So how are wine menus priced? The researchers call it an "inverse U-shape with respect to rank." The wines in the middle of the menu, the Pittsburgh Pirates of the wine world, have the highest percentage markup. Here's the psychology behind that:
Keeping percentage markups low at the bottom of the list makes wine more attractive to novice buyers, like the folks on the date.
Lower percentage markups at the top-end of the list gives more knowledgeable wine drinkers a nudge to "trade up" to bottles with higher absolute markups, which is beneficial for the restaurant.
And for the rest of us who order the average-priced wine of the list...we're the suckers.
Bottom line, per the study: When ordering wine, "Don't get stuck in the middle!" 
Open House
Welcome to Open House, the newsletter section that is just like an in-person open house but that you can attend from your bed. We'll show you a listing, give you a few facts, and then you try to guess the price.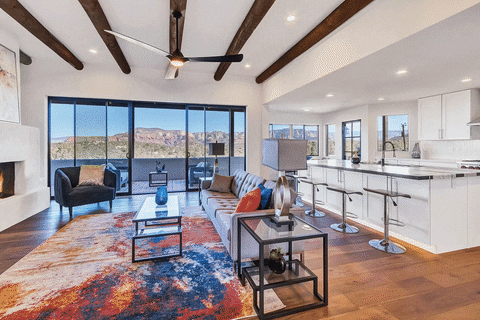 Zillow
Today's property raises the question: Instead of buying a normal house, why not buy a fortress in the desert? Join us down in Sedona, AZ, for 2,399 square feet of dry-heat bliss and a beautiful view of the red rocks. Amenities include:
4 beds, 3 baths
Brand new flooring, cabinets, and appliances
Three fireplaces, perfect for those freezing Arizona winters
*eye twitch* Barn doors in the bedroom
So, how much for this humble concrete abode? Take a guess and then scroll to the bottom of the newsletter for the answer.
Just Click It
Anything + everything. With Walmart+, you can get basically anything you need, plus free shipping, no order minimum, and free delivery from your store on groceries and essentials*. It's a membership that has it all, plus more. Start your 15-day free trial here.*
*This is sponsored advertising content
Meme Battle
Welcome back to Morning Brew's Meme Battle, where we crown a single memelord every Sunday.
Today's memelord: Colin from Denmark, who will apparently take a gas shortage over low battery range any day.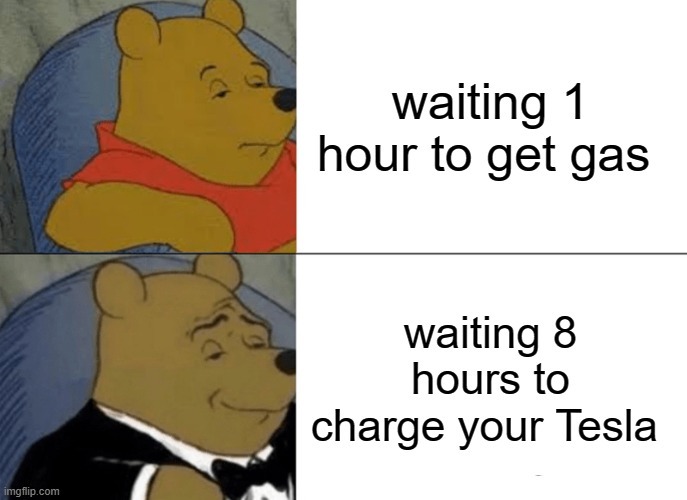 This week's challenge: You can find the new meme template here for next Sunday. Once you're done making your meme, submit it at this link. We'll pick a new memelord in next week's Sunday Edition and provide you with another meme template to meme-ify. 
We think you should share the Brew. Not only is it a smart thing to do for your friends, it's also the smartest way to get showered in free Brew swag and exclusive content.
Your referral count: 0
Click to Share
Or copy & paste your referral link to others:
morningbrew.com/daily/r/?kid=8e8ccc8f
✤ A Note From Walmart
*Free shipping – Excludes freight & Marketplace items.  Free delivery - $35 order min.  Restrictions apply.