☕️ Sheeeeeeesh
| TOGETHER WITH | |
| --- | --- |
Good morning. This is the first edition of Morning Brew in weeks that a news story doesn't contain the word "crypto" in it. 
Well, besides that one
.
| | | | |
| --- | --- | --- | --- |
| | Nasdaq | 13,303.64 | |
| | | | |
| --- | --- | --- | --- |
| | S&P | 4,127.83 | |
| | | | |
| --- | --- | --- | --- |
| | Dow | 34,060.66 | |
| | | | |
| --- | --- | --- | --- |
| | Bitcoin | $43,236.50 | |
| | | | |
| --- | --- | --- | --- |
| | 10-Year | 1.639% | |
| | | | |
| --- | --- | --- | --- |
| | AMC | $14.03 | |
*Stock data as of market close, cryptocurrency data as of 7:00pm ET. Here's what these numbers mean.
Markets: Regular stocks fell...but meme stocks? They're back to buzzing on social media. AMC climbed for its eighth-straight day, posting its longest rally since 2018.
Economy: Former Treasury Secretary Larry Summers continued to attacks the Fed and Biden administration over what he says is "dangerous complacency" around inflation.
Covid-19: Several large states, including Texas, Massachusetts, and Arizona, recently reported zero deaths from Covid-19. JPMorgan said fully vaccinated employees don't have to wear masks in the office.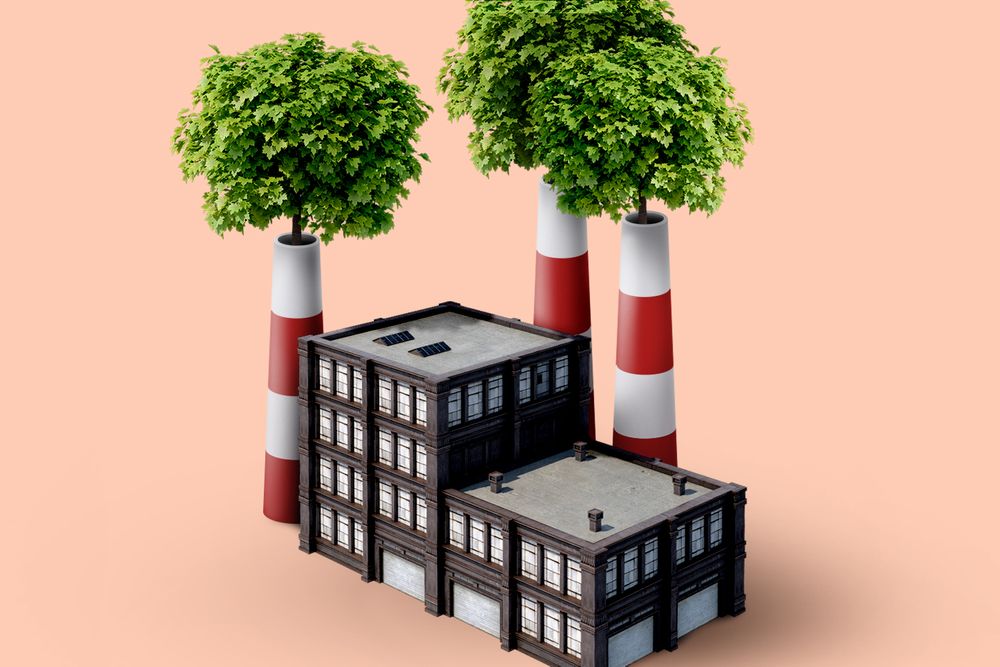 Francis Scialabba
In a halftime speech for the ages, the International Energy Agency released a major report yesterday urging countries to go out there and score their 2050 climate goals. The path is "narrow and extremely challenging" but can be done...if they start now. 
What are those goals? To prevent the worst effects of climate change, the 2015 Paris Agreement set a 2050 deadline to reach net-zero emissions and cap the rise in global temperatures above preindustrial levels at 1.5°C. 
So the IEA went full Leslie Knope and released 400+ milestones for governments, including...
Blocking new investments in oil and gas fields starting next year
Ending the sale of internal combustion engine-powered cars by 2035
Quadrupling the amount of new solar and wind capacity that is added annually by 2040
The messenger matters. The IEA was set up in the 1970s to help keep oil supplies stable and affordable. It's expanded that focus to other energy sources and global policy, but has always been seen as cozy with the fossil fuel industry.  
So what changed?
Short answer: The status quo isn't cutting it. 
While more countries have made net-zero pledges, emissions are still rising. And, based on existing national targets, the IEA estimates that by 2050 there will still be 22 billion tons of CO2 emissions.
In the US, 59% of electricity was generated using natural gas or coal last year, according to the US Energy Information Administration.
The gameplan
Some countries have taken big steps—Denmark pledged an end to new fossil fuel exploration, the UK is phasing out new sales of gas-powered vehicles. But it's not enough, the IEA said. 
The agency says humans have the technology to make most of the CO2 cuts needed by 2030, but some of the technologies needed after that are still in R&D. Therefore, the report's authors called for more innovation in technologies including hydrogen production, battery tech, and carbon capture, and more investment to decarbonize industries including aviation, transportation, and construction. 
Looking ahead...governments have six months to simmer on these recs before the UN Climate Change Conference in Glasgow, Scotland, this November.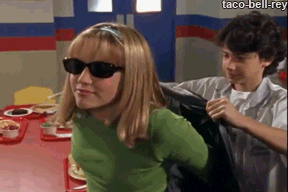 Giphy
Sheeeeeeesh Gen Z readers (did we use that right?), because Fidelity just launched trading accounts for 13–17-year-olds. That means teens can open an account to make deposits, use a debit card, or trade stocks, mutual funds, and most ETFs. To sign up, they just need a parent with a Fidelity account, who will be able to keep tabs on their kids' transactions but—unlike other products on the market today—can't block them.
If it feels like your investing friends keep getting younger, they are: Investors opened 4.1 million new brokerage accounts on Fidelity last quarter, and 1.6 million were run by people 35 and younger, a 223% annual increase.
With young traders entering the market in droves during the pandemic, Fidelity wants to become middle- and high schoolers' first and only active investing option.
Looking ahead...when teens with Fidelity Youth Accounts turn 18, their account switches into Fidelity's standard brokerage offering for grown-ups. So this banking product's not just Gen Z's first Finance 101 class, but a longer-term customer acquisition strategy.
Google announced a grab bag of new products and features at its I/O developer conference yesterday, several of which would make Squidward curl into a ball and whimper "future." 
On Google Search, you'll be able to...
Search skin, hair, and nail issues by uploading close-up pics to Google's AI dermatologist.
Erase your last 15 minutes of Google queries, so no one searches "fall" on their browser and gets prompted, "best fall out boy song."
In Google Photos...
You'll be able to password-protect sensitive photos, like your 8,000 middle school selfies, in a new Locked Folder.
Soon you can combine several still images into an animated, "cinematic moment." 
There's more: Google is dropping a few billi to try and build the first-ever commercial-grade quantum computer by 2029. It could solve complex problems—like creating a low-CO2 fertilizer alternative—millions of times faster than a conventional computer.
Big picture: Parent Alphabet may have scaled back some moonshot projects, but it continues to use Google's cash-cow advertising unit to invest in futuristic services that range from practical to pie-in-the-sky.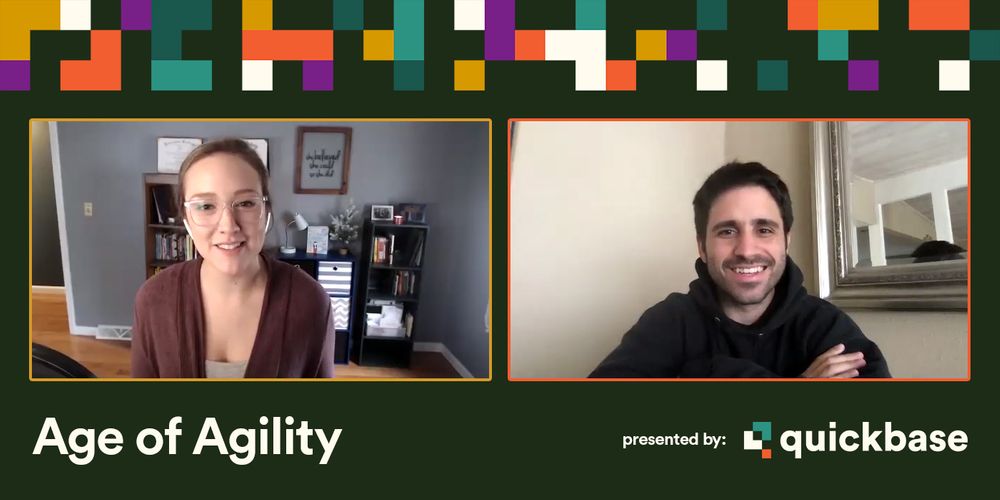 Jack adapted his organization to the ever-changing demands of the real world. (Yep, even nursery rhymes mean business here at the Brew.)
We don't need to get into how much disruption the world has seen lately—you know it, we know it. Jack definitely knows it.
What we do want to get into is how we learned about the different ways businesses have remained agile and adaptable after a year of unprecedented change by listening to Quickbase's new podcast, Age of Agility.
It's the pod where business and industry leaders impart operational wisdom and everything they've implemented to build the adaptive systems, processes, and functions necessary to survive and thrive.
Topics range from tips on employee engagement and performance to the shipping logistics behind your lost package last Christmas.
Tune in to Age of Agility anywhere you find your favorite podcasts—or heck, right over here.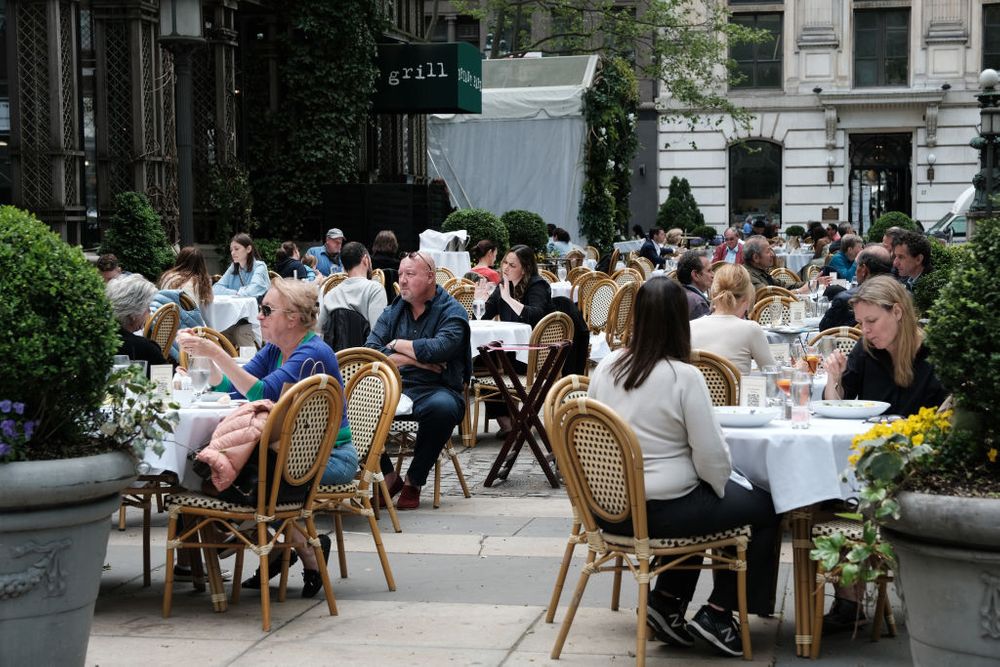 Spencer Platt/Getty Images
Stat: Fewer than 14% of the US' restaurants have closed permanently or long-term due to Covid, far lower than experts' initial projections of about 33%.
Quote: "It's not the office, it's the commute."
Some food for thought on the future of remote work from writer Dror Poleg.
Read: How a NYC restaurant loses money on a $14 sandwich. (Eater)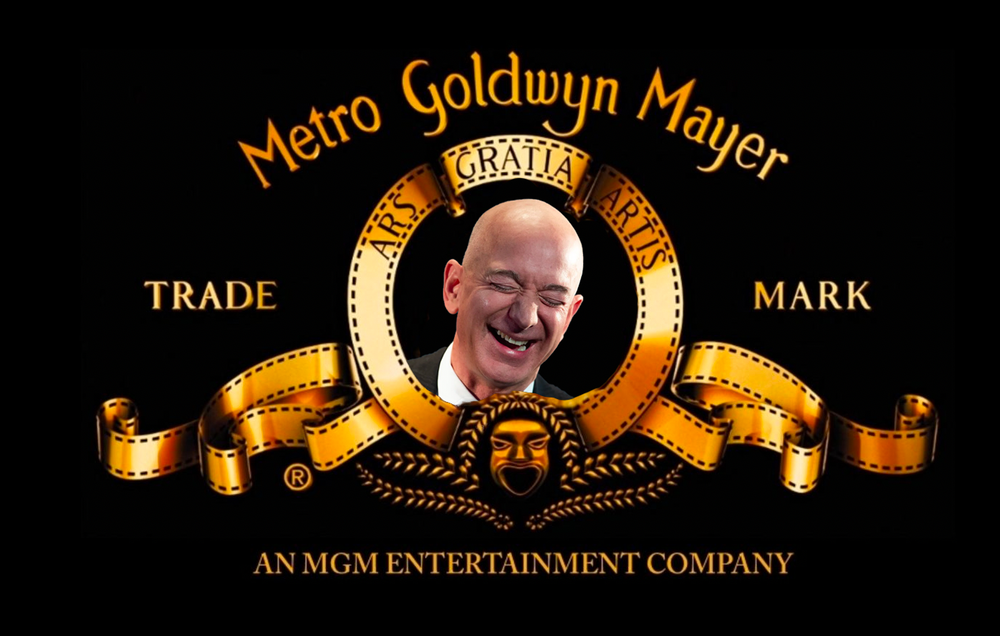 Toby Howell
Metro Goldwyn Mayer...Bezos? Earlier this week, The Information reported that Amazon is negotiating an acquisition of MGM Studios that would sandwich Prime staples like Mrs. Maisel and Jack Ryan between acclaimed MGM franchises including James Bond, Rocky, RoboCop, and Survivor. Variety later reported the terms are worth $9 billion.
Entertainment is one of Amazon's fastest-growing business units, and last year 175 million of Prime's 200 million members used its streaming service. Amazon accordingly upped spending on TV, movies, and music 40% last year, including a jaw-dropping $465 million for the first season of a new Lord of the Rings series. 
Zoom out: News of a potential MGM acquisition comes against the backdrop of an increasingly competitive streaming landscape. AT&T's WarnerMedia just confirmed that it's merging with Discovery into a $120+ billion entertainment giant next year.
You've already read a lot of words (2,104 to be exact) from Black Wall Street, 100 Years Later series. May we interest you in some charts?
We sifted through what felt like terabytes of data to highlight the most compelling narratives in Black finance today, from a dramatic decrease in Black-owned banks to workforce diversity statistics at the highest levels of the industry. 
And don't forget, we've got a TikTok series exploring the OG Black Wall Street, Tulsa's Greenwood District. Part 3 is up today.
Can you spot the odd item out from each of the clues provided? 
Cherries, mangoes, lychee, watermelon, peaches
Cars, Up, Toy Story, Finding Nemo, The Incredibles, Monsters, Inc.
Kobe Bryant, Anthony Davis, Kevin Garnett, LeBron James, Tracy McGrady
Finland, Spain, Italy, Greece, Hungary
Nickelodeon, HGTV, Food Network, Animal Planet, Travel Channel
1. Watermelon. The other fruits have a pit.
2. Up. All the other Pixar movies had sequels
3. Anthony Davis. The others went straight to the NBA from high school.
4. Hungary. The others all use the euro for currency, but Hungary does not. 
5. Nickelodeon. The others are all owned by Discovery, Inc.
✤ A Note From eToro
eToro USA LLC; Investments are subject to market risk, including the possible loss of principal.