The Daily PetaPixel for 05/04/2021
By Jaron Schneider on May 03, 2021 08:12 pm
Storm chaser Brian Emfinger was shooting aerial footage of a tornado near Yazoo City, Mississippi when it moved towards him and his drone. While the footage is incredible, Emfinger says the storm "nearly got" him, and his drone was lost.
By Jaron Schneider on May 03, 2021 05:42 pm
Photographer and YouTuber Kevin Raposo uses historical trends and academic research to break down why he believes the Canon EOS R3 could transform photography in the coming years as video and photo capabilities converge.
By Michael Sladek on May 03, 2021 04:53 pm
What do you think are the two least used, and probably most important, pieces of your photography gear? I'll give you a hint: you can't buy them at a camera store.
By Jaron Schneider on May 03, 2021 04:20 pm
In what is the latest in a line of brand partnerships, Polaroid today announced a collaboration with sandal company Teva that features "nostalgic" design elements and a Polaroid 600 camera that puts a spotlight on sustainability by using professionally refurbished parts.
By DL Cade on May 03, 2021 03:35 pm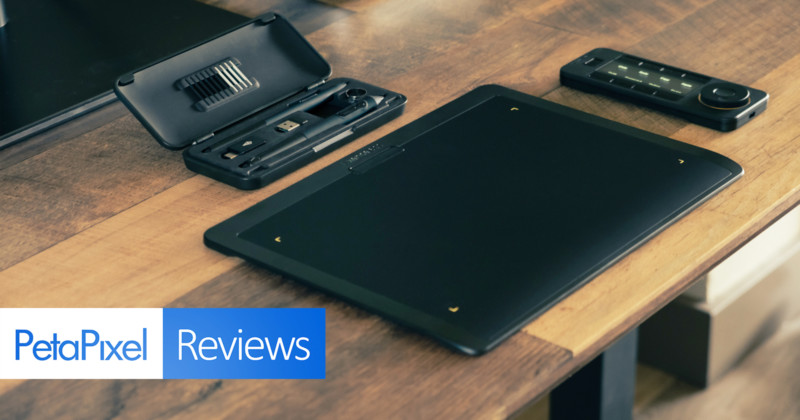 What do you get when you take a bunch of former Wacom employees, start a new company, and give them carte blanche to develop a brand new pen tablet? What you get is Xencelabs, a new player in graphics that is bringing some much-needed innovation to a stale market. This is no cheap knock-off we're talking about, Xencelabs' new Pen Tablet Medium just put Wacom on notice. … [visit site to read more]
By David Crewe on May 03, 2021 03:08 pm
There is certainly no shortage of weird cameras and lenses that have been created for both the consumer and professional audiences, but one of the strangest may have been made by Fujifilm back in the 1990s.
By Geoffrey Clowes on May 03, 2021 02:26 pm
I'm often told that being a professional concert photographer is the coolest job in the world. In order to dispel some myths surrounding what I do and also support others who want to get into the profession, I'm going to peel back the curtain of the entire process from preparation to editing.
By Michael Zhang on May 03, 2021 02:17 pm
Drone photographer Bjorn Steinbekk recently flew a camera drone directly into the active crater of a volcano. The drone managed to capture this remarkable ultra-close-up footage that shows it melting above spewing lava before it finally succumbed to the intense heat.
… [visit site to read more]
By Anete Lusina on May 03, 2021 02:10 pm
The German Society for Nature Photography (GDT) has announced the 2021 winners of its annual members' competition.
By Simon King on May 03, 2021 01:23 pm
One of the most effective ways to fill a frame with information is to layer elements of your composition, either in two dimensions along the X and Y axis or in three with the Z axis.
… [visit site to read more]
By Anete Lusina on May 03, 2021 12:57 pm
In a six-minute video with Vice, news photographer Felipe Dana recounts his experiences of documenting the War on ISIS and shows photos that illustrate the complex emotions felt by the affected communities.
By Subham Shome on May 03, 2021 12:48 pm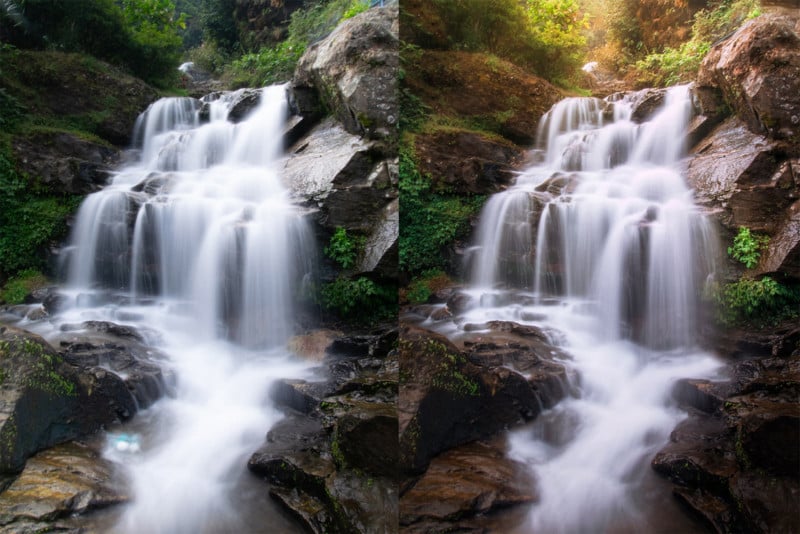 While landscape photography is a lot about composition and on-location practices, one can never dismiss the importance of post-processing (or editing) the images. One question I am always asked is: "Why is editing necessary?"
… [visit site to read more]
By Jaron Schneider on May 03, 2021 12:32 pm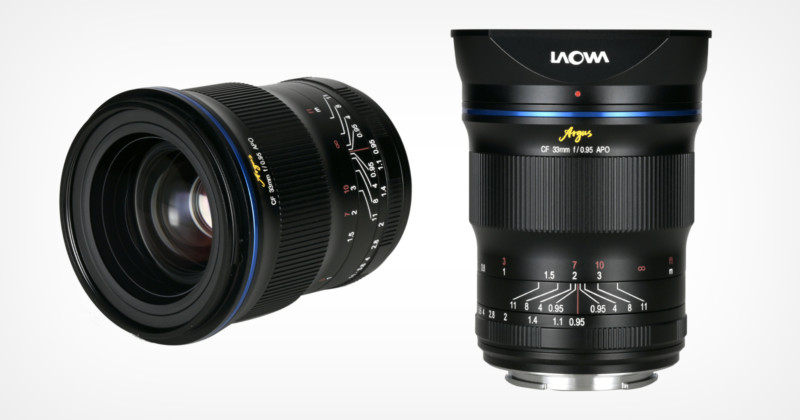 Venus Optics has officially launched its latest lens: the Laowa Argus 33mm f/0.95 CF APO prime lens for Sony, Fujifilm, Canon, and Nikon mirrorless APS-C cameras.
By Sponsored Article on May 03, 2021 12:14 pm
How many times have you come across the perfect evening scene — camera in hand — only to be left watching instead of shooting because there was not enough light? What you need is a solid tripod.
… [visit site to read more]
By Usman Dawood on May 03, 2021 11:40 am
I was recently comparing the Canon EOS R5 (with the Canon RF 85mm f/1.2) to the Hasselblad X1D II (with the Hasselblad 80mm f/1.9). Initially we were aiming to focus primarily on the lenses, but during the comparison, we noticed that Canon was producing fantastic images, and this was predominantly due to the colors.
… [visit site to read more]
Earlier Stories:
Great Reads in Photography: May 2, 2021
Why I'm Not Upgrading to Mirrorless Cameras as a Pro Photographer
My Time with the Fujifilm X-E4
What's Really Behind Getty Images' Acquisition of Unsplash
'Disaster Girl' Meme Photo Sells for $500,000 as an NFT
Copyright © 2021 PetaPixel, All rights reserved.
You are receiving this email because you opted in via our website. 
PetaPixel · 2944 N 44th St Ste 100 · Phoenix, AZ 85018-7258 · USA
You can update your preferences or unsubscribe from this list.