☕️ $1T club
| TOGETHER WITH | |
| --- | --- |
Good morning and please give a warm welcome to the seriously talented Sherry Qin, the newest writer at the Brew. We're so excited for her to contribute to this newsletter and for you all to read her work.
Most importantly, from now on we can blame typos on her bunny, Pineapple Pie. 
| | | | |
| --- | --- | --- | --- |
| | Nasdaq | 14,500.51 | |
| | | | |
| --- | --- | --- | --- |
| | S&P | 4,290.61 | |
| | | | |
| --- | --- | --- | --- |
| | Dow | 34,283.27 | |
| | | | |
| --- | --- | --- | --- |
| | Bitcoin | $34,604.56 | |
| | | | |
| --- | --- | --- | --- |
| | 10-Year | 1.478% | |
| | | | |
| --- | --- | --- | --- |
| | NVIDIA | $799.40 | |
*Stock data as of market close, cryptocurrency data as of 6:00pm ET. Here's what these numbers mean.
Markets:

Tech

led the way

on Wall Street, pushing the Nasdaq to an all-time high. Nvidia got a boost after fellow chipmaker Broadcom came out in support of Nvidia's proposed $40 billion acquisition of chip designer Arm.

  

Covid: 

Mix and match—it works with socks and it might work with vaccines, too. Volunteers in a British study showed a

protective immune response

against Covid-19 after receiving one dose of Pfizer-BioNTech's vaccine and one dose of the AstraZeneca-Oxford shot.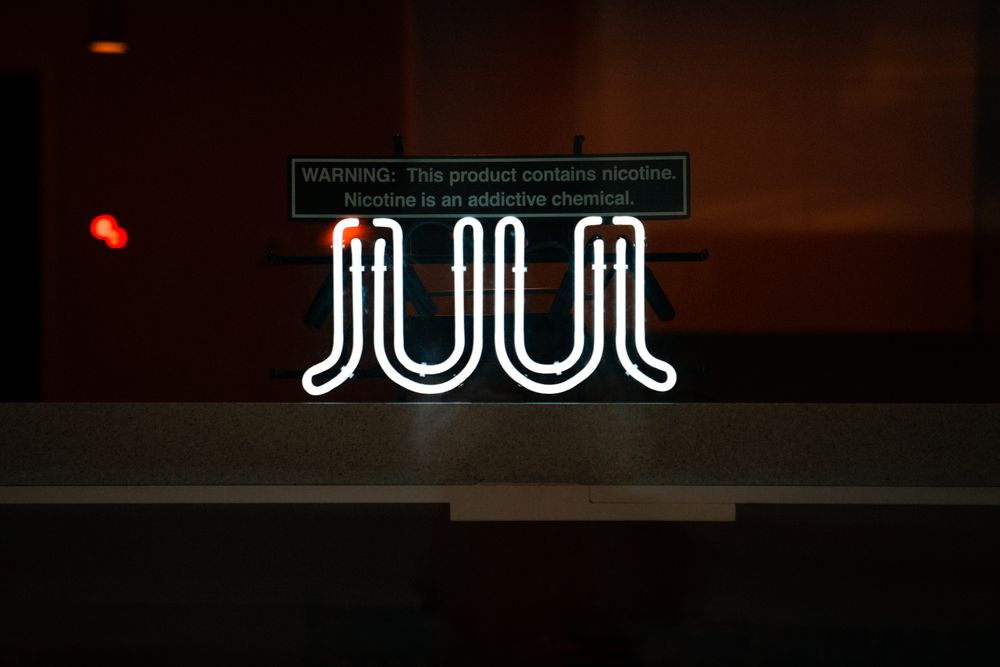 Unsplash
In a first-of-its-kind deal, e-cigarette company Juul agreed to pay $40 million to North Carolina yesterday to settle allegations that its marketing efforts targeted teens. As part of the agreement, it will abandon any marketing content that appeals to young people and only sell its products behind-the-counter in the state. 
Big picture: From startup rockstar to regulators' punching bag, Juul has been on a roller coaster ride these past few years. 
The boom...
E-cigarette use among teens shot up more than 70% after Juul's launch in 2015, and by 2019, more than a quarter of American teens tried vaping. Juul's slick, flash-drive-like devices were so widely used in between chemistry and history class that they even became a verb.
When Altria, the tobacco giant that owns Marlboro, bought a 35% stake in Juul in 2018, Juul was valued at $38 billion. To put that number in context, Juul was worth more than Target, Lyft, and Airbnb. 
The bust...
The same year, the FDA called teen vaping an "epidemic" and started to crack down on Juul and other e-cig companies. Although Juul insisted that its products were intended for adults, its marketing strategies said otherwise...
Juul released fruit-flavored pods that went viral among teens (it's pulled most flavors since).

It recruited influencers with huge teen followings on social media to advertise the brand. 

It plastered ads on homework solutions websites, so students solving for "x" would "accidentally" click on them. 
Facing suffocating regulatory challenges around its advertising strategy, Juul cut its valuation to about $10 billion in October 2020. 
Looking ahead...as of last summer, Juul was facing 758 lawsuits across the US. It's also waiting for a ruling from the FDA about whether its products can remain on the market. That verdict is expected by September.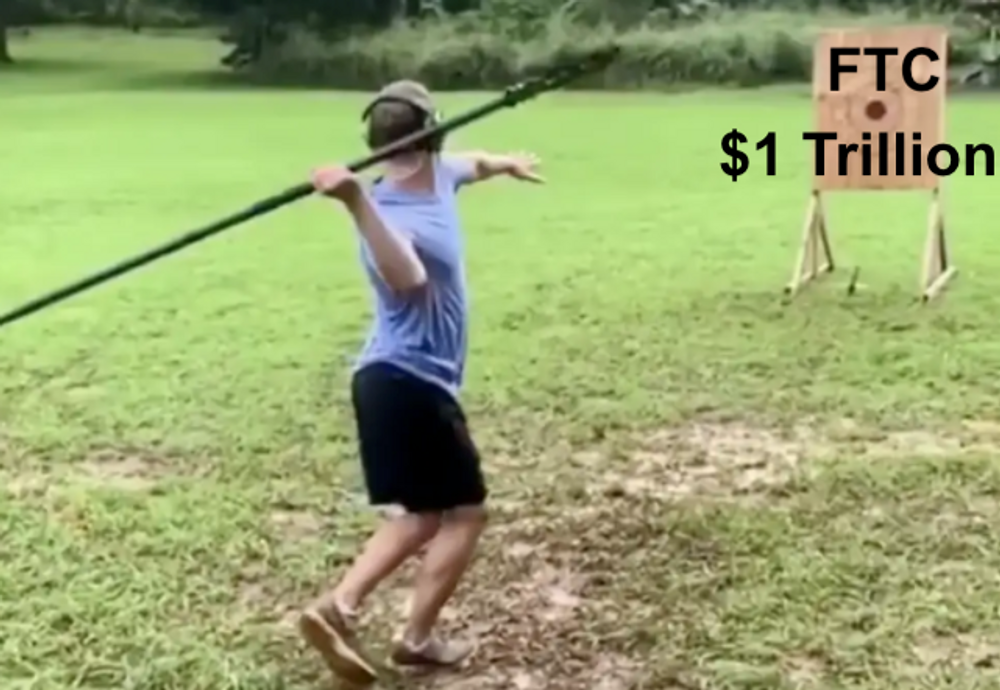 Mark Zuckerberg's FB page/Neal Freyman
Yesterday was better for Facebook than when Brenda Song agreed to be in The Social Network. After a Washington, DC, federal court dismissed two antitrust cases against the company, it became the fifth US firm to reach a $1 trillion market capitalization. 
The backstory: In December, the FTC and a group of attorneys general from 48 states and territories hit Facebook with two lawsuits, alleging the company has a monopoly over personal social networking after its purchases of WhatsApp and Instagram. 
Judge James Boasberg did not think the FTC provided sufficient evidence to back up that argument. "It is almost as if the agency expects the court to simply nod to the conventional wisdom that Facebook is a monopolist," he said.
After the decision, Facebook shares gained 4.2% for its grand entrance into the four-comma dollar club. The first US company to hit a $1 trillion valuation was Apple in 2018, and since then Microsoft, Amazon, and Alphabet have all joined.
Looking ahead...while this is a setback for regulators, Facebook isn't in the clear yet. The FTC has until July 29 to file an amended complaint and yesterday, the House Judiciary Committee approved all six bills that would give US antitrust law its biggest makeover in decades.
While Jamie Dimon is dusting off desks at JPMorgan, other banks are embracing the Zoom life. UBS, the Swiss lending giant, as well as Synchrony Financial, provider of Amazon and PayPal credit cards, both recently announced hybrid work plans that won't require employees to stand on a sticky train five days a week.
UBS

plans

to let two-thirds of its staff work remotely several days a week.

Synchrony will

offer

three different office options: permanently remote for those who love their noon showers, satellite locations for employees to reserve desks ad hoc, or hybrid schedules with an assigned desk.
On Wall Street, that's a narrative violation. In May, JPMorgan and Goldman Sachs announced they would start bringing staff back this summer. And earlier this month, Morgan Stanley CEO James Gorman said that if the company's New York offices weren't filled by Labor Day, "We'll have to have a different kind of conversation."
Bottom line: Both UBS and Synchrony hope that offering flexible work schedules will help them retain and attract workers, which is necessary since 41% of employees globally are considering leaving their current employer this year.
You wouldn't just start your journey in the world of cryptocurrency without a trusty guide, would ya? We certainly hope not. 
Because if you're considering investing in that digital currency everyone is talking about, you need the all-in-one solution to help you in uncharted territory—to make crypto, say, less cryptic. 
In other words, you need Ledger. 
Ledger combines a hardware wallet (to protect your crypto against hacking and malware) with the Ledger Live app (where you can buy, exchange, and grow your crypto). It's the magical combo that gives you full control of your crypto in a totally secure environment.
So instead of driving to crypto-ville in an old clunker, you'll be driving in style with Ledger. You won't have to make sense of endless platforms and apps because Ledger is your one size fits all solution. 
Brew readers even get an exclusive 20% off the Ledger Nano S with code MORNINGBREW20. Codes are limited—first come, first served.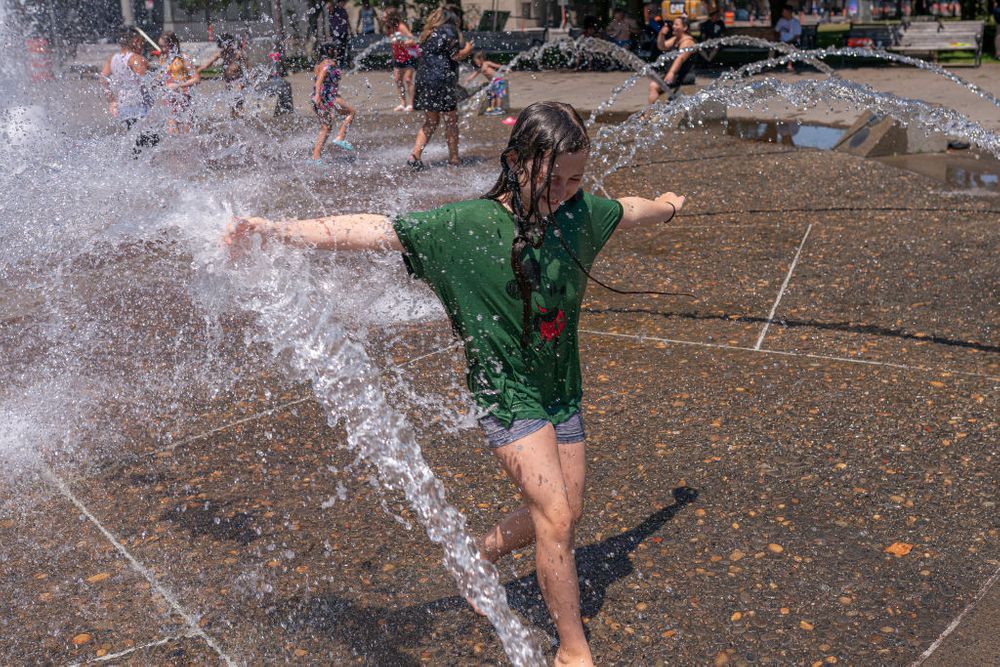 Nathan Howard/Getty Images
Stat: Only 44% of homes in metro Seattle had air conditioning in 2019, the lowest rate of air-conditioned homes of any major American city, according to the US Census Bureau. We bring this up because the Pacific Northwest has been melting under an unheard-of heat wave. Temps in Seattle broke their record by about 7°F yesterday, and Portland was 4° hotter than Atlanta's all-time high.
Quote: "We were most heartbroken when we saw our dear General Secretary had become emaciated. Tears came out naturally."
A local resident interviewed by North Korean state TV was distressed by images of leader Kim Jong Un's significant weight loss. Analysts say the media campaign is choreographed to build sympathy for Kim as the country suffers from a worsening economic crisis.
Kim's health is closely watched by foreign powers, because he hasn't appointed a successor.
Read: Why does it cost so much to build things in America? (Vox)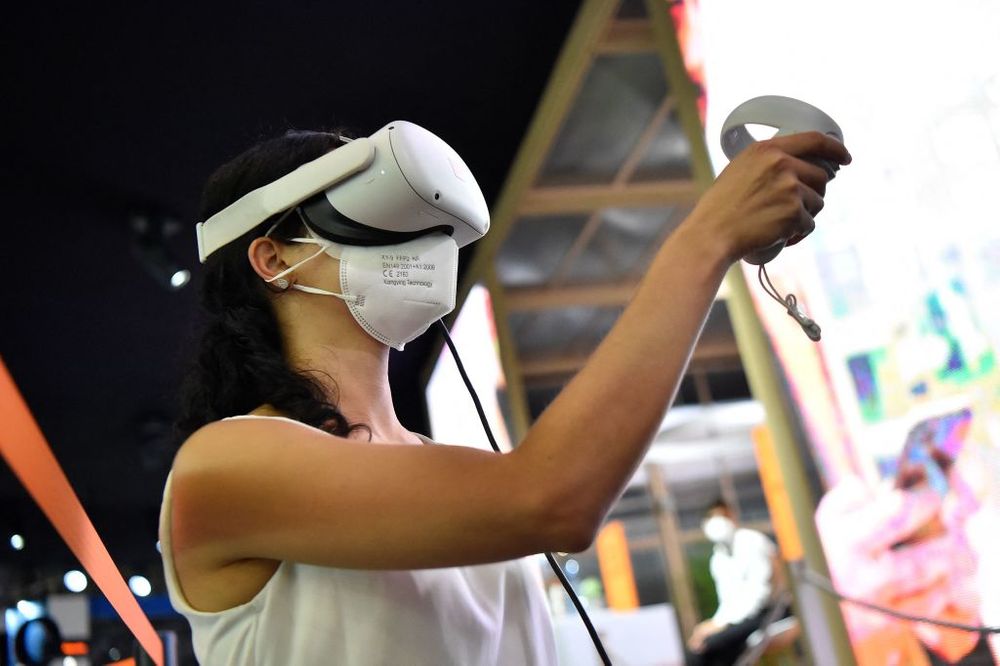 PAU BARRENA/AFP via Getty Images
In a sense. The people are attendees at the Mobile World Congress (MWC), the largest mobile industry trade show, which kicked off in Barcelona yesterday after a one-year hiatus due to the pandemic.
The line for coffee will be much shorter than usual. The show's organizers are expecting 25,000–30,000 attendees from 143 countries, compared to the more than 100k visitors who have attended MWC in recent years. Lots of safety precautions are in place, including regular Covid tests, masks, and touchless everything.
A third of the MWC's speakers, including Elon Musk, will give their talks virtually.
Zoom out: Barcelona hopes enough of those virtual attendees get FOMO and buy plane tickets for next year's show. In a non-Covid year, MWC generates $516 million and 14,000 part-time jobs for the local economy.
Looking ahead...CES, the US' giant consumer electronics show, will be held next January in a hybrid format—both in Las Vegas and digitally.
One day left to get your cut. Graze—the world's first fully autonomous, 100% electric lawn mower—is disrupting the $100 billion commercial landscaping industry. Now it has the potential to grow your portfolio. But focus up, there's only ONE day left. Invest in Graze now.*
A super start to the morning. No, we're not talking about this newsletter. We're talkin about Sakara's Metabolism Super Powder—the tastiest way to defend against sugar cravings, bloat, and energy lag. Get 20% off with code JUNEBREW.*
Tech Tip Tuesday: Find almost anyone's email address using this tool.
Lunch and learn: At 1:30pm ET today, Retail Brew is discussing transformations in the post-Covid workplace with Warby Parker co-CEO Dave Gilboa. Register here for an afternoon brain blast. 
On the telly: A list of the best TV shows halfway through 2021.
*This is sponsored advertising content
Brew Mini: Solved this one in :51 (little longer than typical). Can you beat that? 
Ticker Trivia 
Know what we haven't done in a while? Stock ticker trivia. We'll give you the ticker and you have to name the company. Go 7/7 and the fairy stonkmother will send your portfolio straight up.
PZZA

HOG

WOOF

T

RACE

SPCE

BUD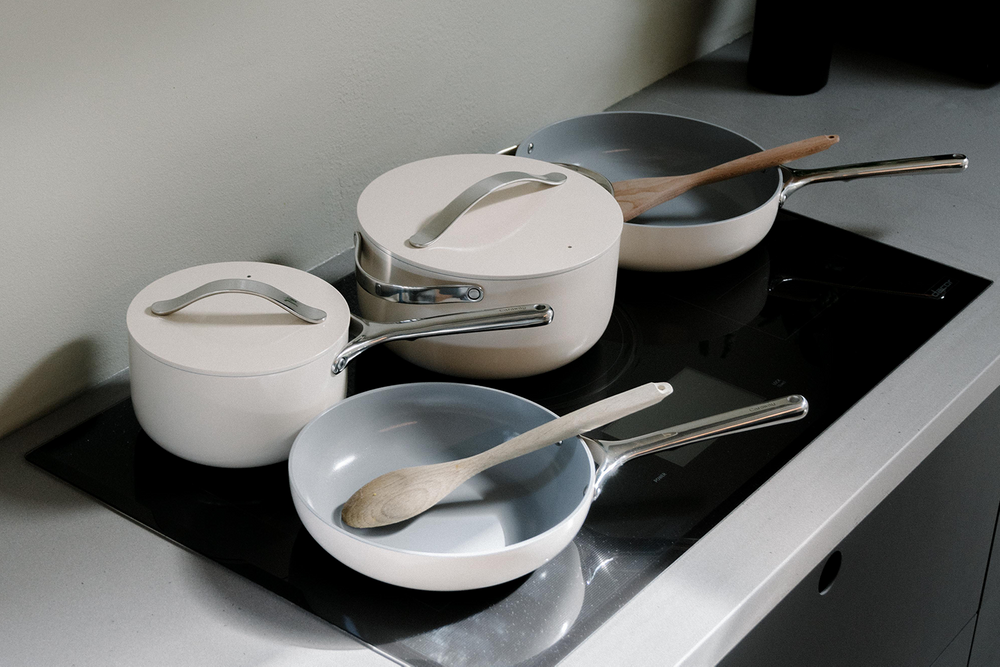 When you share the Brew with your friends and coworkers this week, you'll be entered into a raffle to win one of 15 cookware sets from Caraway. 
Remember: The more people you refer, the more likely you'll be spending the summer impressing all your friends with your fancy kitchen setup because 1 referral = 1 entry.
The raffle lasts just this week, so start racking up your referrals now. 
*US winners only. For more rules, see terms and conditions here.*
PZZA = Papa John's 

HOG = Harley-Davidson

WOOF = Petco

T = AT&T

RACE = Ferrari 

SPCE = Virgin Galactic 

BUD = Anheuser-Busch InBev or AB InBev