☕️ Booster shot
| TOGETHER WITH | |
| --- | --- |
Good morning. Some exciting news to share: The Brew's total headcount has now passed 100 people! And just to think that four years ago a single large pizza could feed the entire company. 
If you want to be one of the next 100 employees, check out our open positions here.
| | | | |
| --- | --- | --- | --- |
| | Nasdaq | 13,814.49 | |
| | | | |
| --- | --- | --- | --- |
| | S&P | 4,229.89 | |
| | | | |
| --- | --- | --- | --- |
| | Dow | 34,756.39 | |
| | | | |
| --- | --- | --- | --- |
| | Bitcoin | $36,691.68 | |
| | | | |
| --- | --- | --- | --- |
| | 10-Year | 1.570% | |
| | | | |
| --- | --- | --- | --- |
| | Oil | $69.36 | |
*Stock data as of market close, cryptocurrency data as of 11:00pm ET. Here's what these numbers mean.
Markets: If things go well today, the S&P could hit an all-time high—it sits less than 0.2% away. Oil prices start the week at a two-year high.
Economy: Higher interest rates would "actually be a plus for society's point of view and the Fed's point of view," Treasury Secretary Janet Yellen told Bloomberg yesterday. Yellen was defending President Biden's spending proposals, arguing that any inflation triggered by more government spending can be shrugged off.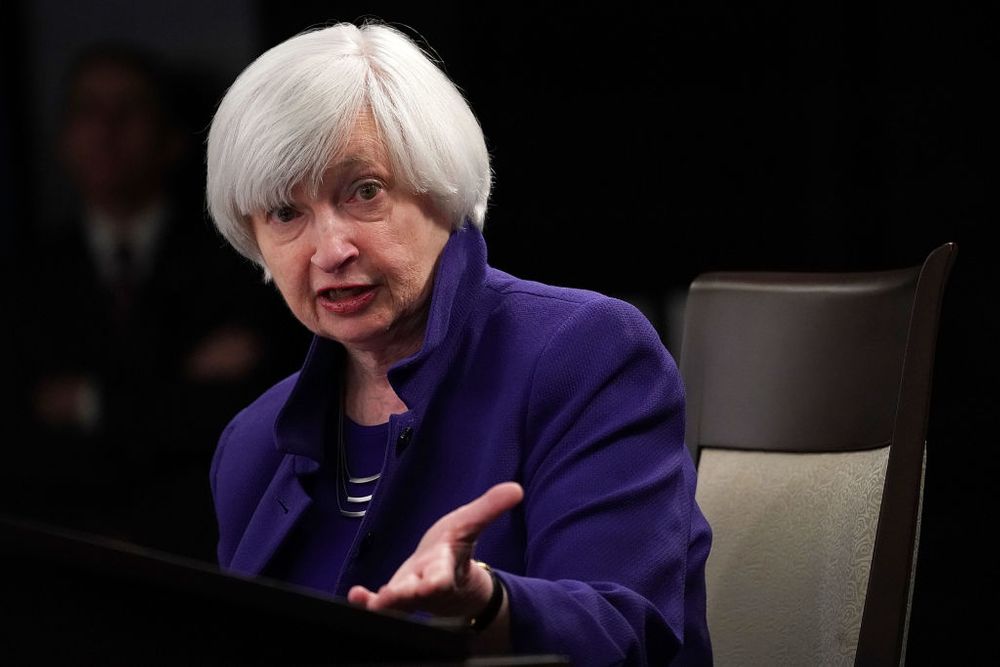 Alex Wong/Getty Images
On Saturday, the finance ministers from G7 nations announced their support for a global corporate minimum tax of 15%, which would require companies to pay at least a 15% rate in each country they operate in. It represents one of the biggest attempts to bring an outdated global tax system from black-and-white into Technicolor.  
The backstory: Multinational companies have been taking advantage of existing tax rules by shuffling money between jurisdictions with super-low rates. The IMF estimates that 40% of all foreign direct investment is "phantom" in nature, meaning it's money that passes through empty corporate shells, often for the purposes of lowering a company's tax bill. 
This scheming is not in the best interests of countries that want to collect more taxes from large corporations. The Biden administration estimates a global minimum tax system would lead to $500 billion in additional tax revenue for the US over the next decade. 
But wait, there's more
In addition to the 15% minimum tax, the agreement by the G7 (which, by the way, is composed of Canada, France, Germany, the US, Italy, Japan, and the UK) calls for an extra tax on profits from the "largest and most profitable multinational enterprises." 
The provision is meant to address European leaders' concerns that they can't sufficiently tax tech giants like Facebook and Google, because while those companies make tons of money in Europe, they are based in the US and pay taxes there.
Now comes the hard part
The G7 ministers will have to sell their plan to other countries, such as Ireland, that oppose the 15% minimum tax. Ireland has managed to attract lots of tech jobs due to its low corporate tax rate of 12.5%, and it won't want to give up that competitive advantage.  
Zoom out: The teamwork shows that the US and its European allies are putting some of the bad blood of the Trump years behind them. But any new tax system will take years to implement and will surely create headaches of its own.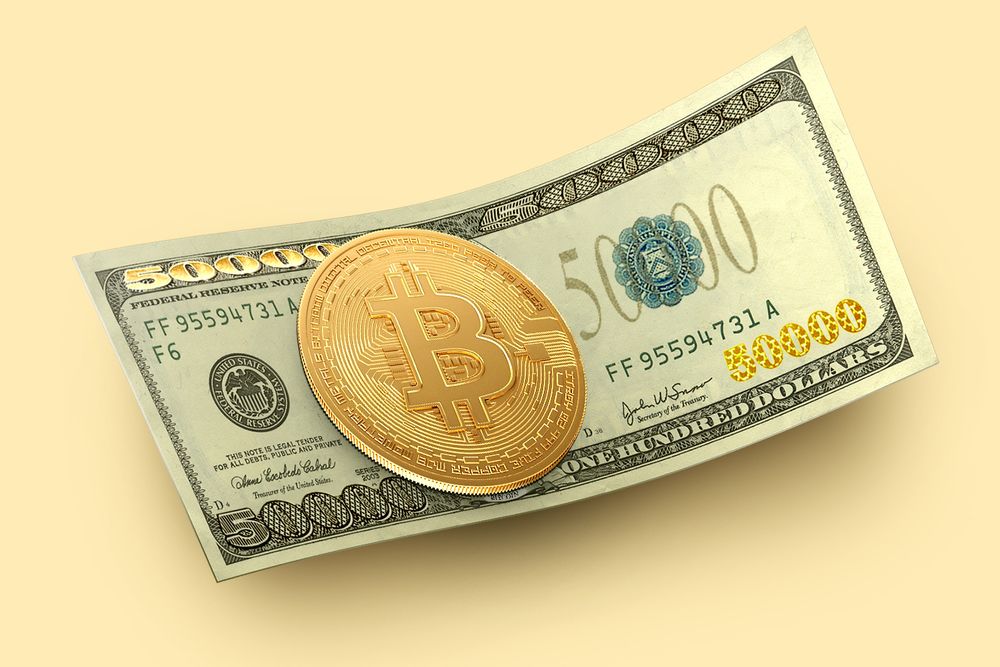 Francis Scialabba
...and guess what, it wasn't Elon Musk.
On Saturday, El Salvador's president, Nayib Bukele, said he's going to send a bill to the legislature to make bitcoin a legal tender in the country. It'd be the first country to formally adopt the cryptocurrency as part of its economy.  
Why El Salvador? Much of the Central American country already operates outside the bounds of formal finance:
70% of the population does not have a bank account.
20% of the country's GDP comes from remittances, which are payments sent by Salvadorans living abroad back to the country.
Bukele said that bitcoin could help streamline those cumbersome cross-border payments, while promoting "financial inclusion" for those left out of the system. 
Zoom out: There aren't many details yet, and Bukele's not sweating them. At 39 years old, he's savvy with social media and extremely popular with his constituents—his approval rating is more than 85%. This bitcoin bill should easily pass. 
+ While we're here: Bukele's announcement came in a taped message delivered to the Bitcoin 2021 conference in Miami. Here's a fun read describing the ridiculousness of the event.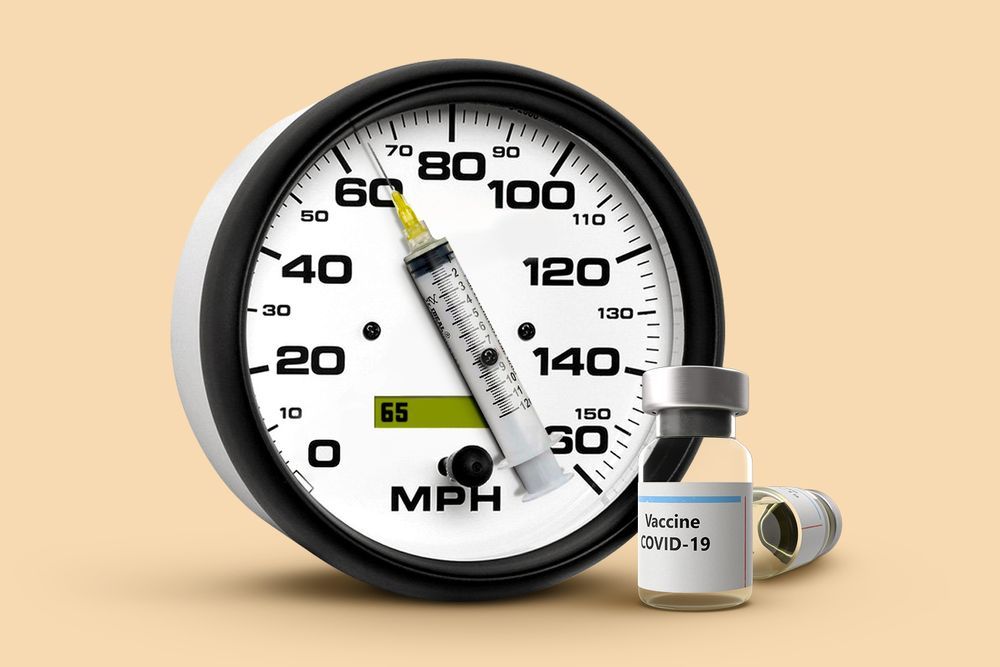 Francis Scialabba
So you've got your vaccination card nicely laminated and hanging on your office wall. Should you make room for another one? Here are some answers to your booster shot questions...
Will I need to get a booster shot for Covid? Probably, but scientists aren't sure when because we don't know enough yet about the length of immunity conferred by vaccines. However, Dr. Peter Marks of the FDA told CNN that vaccinated people likely won't need a booster shot within a year of receiving their initial doses. 
If I got the Moderna vaccine, do I need to get a Moderna booster shot? Likely not, though studies are progressing to make sure vaccine mashups are safe. Experts tell the NYT mix-and-matching vaccines is a "tried and true concept from before Covid." 
Are any countries giving booster shots right now? Yes, the Mideast nation of Bahrain is administering shots of the Pfizer-BioNTech vaccine to some people who received China's Sinopharm vaccine. Bahrain is confronting a surge in infections despite having a top-tier immunization rate (important note: The government said 90% of new infections were from people who haven't been vaccinated at all).
SPONSORED BY POLICYGENIUS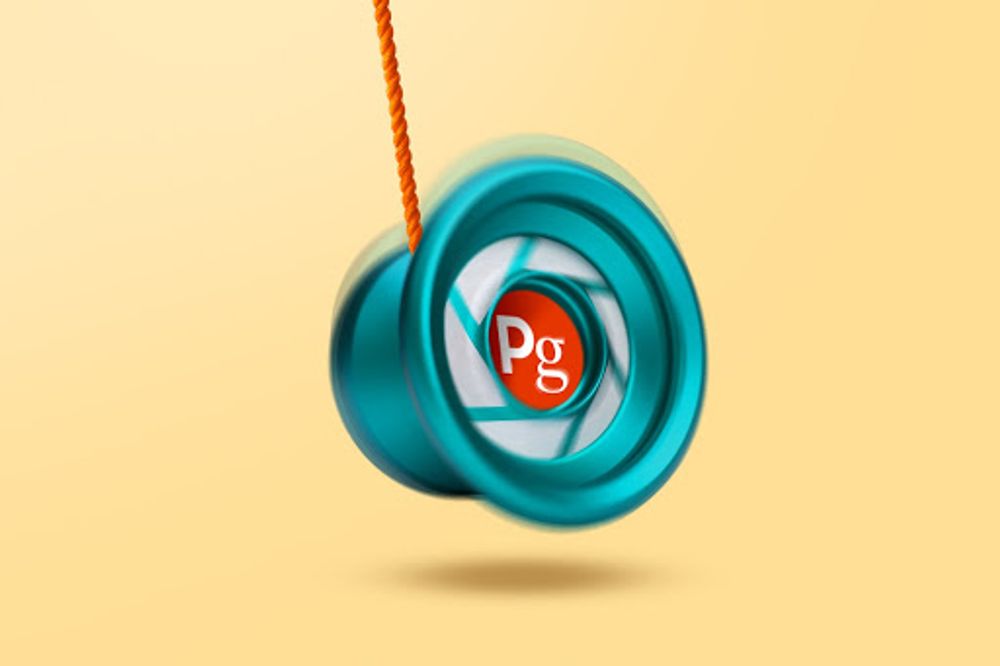 We assume that you, like us, are on the couch munching greasy food, sucking down electrolyte water, and applying medication to your fingers in an effort to recover from yesterday's yo-yo-palooza.
But instead of just sleeping off all that yo-yo dogwalking, perhaps you should finally get life insurance using Policygenius. 
Policygenius knows you're busy trying to piece together your memories of Yo-Yo Day, so they make it easy to compare quotes from over a dozen top insurers. That way, you can save 50% or more on life insurance. 
With all the $$ you could save—$1,300 per year or more—you'll be able to get one of those sweet yo-yos with a ball-bearing. Or, you know, something actually useful.
Stat: Sometimes it takes the weekend to find the juiciest numbers from the jobs report released the Friday before. Here's one: Average hourly earnings for workers in leisure and hospitality rose to $18.09 in May, their highest level ever. But is that enough to attract more employees and alleviate the worker shortage? 
Quote: "It doesn't matter who you are, you can be the pope, the queen of England, the president of the United States, you cannot use our services—and I hope most people would think this is reasonable—to aid, abet, foment, or praise acts of violence."
On ABC yesterday, Facebook executive Nick Clegg defended the company's decision to ban former President Trump's account for at least two years. 
Read: Profiles of NBA stars Russell Westbrook and Kevin Durant from the NYT Magazine.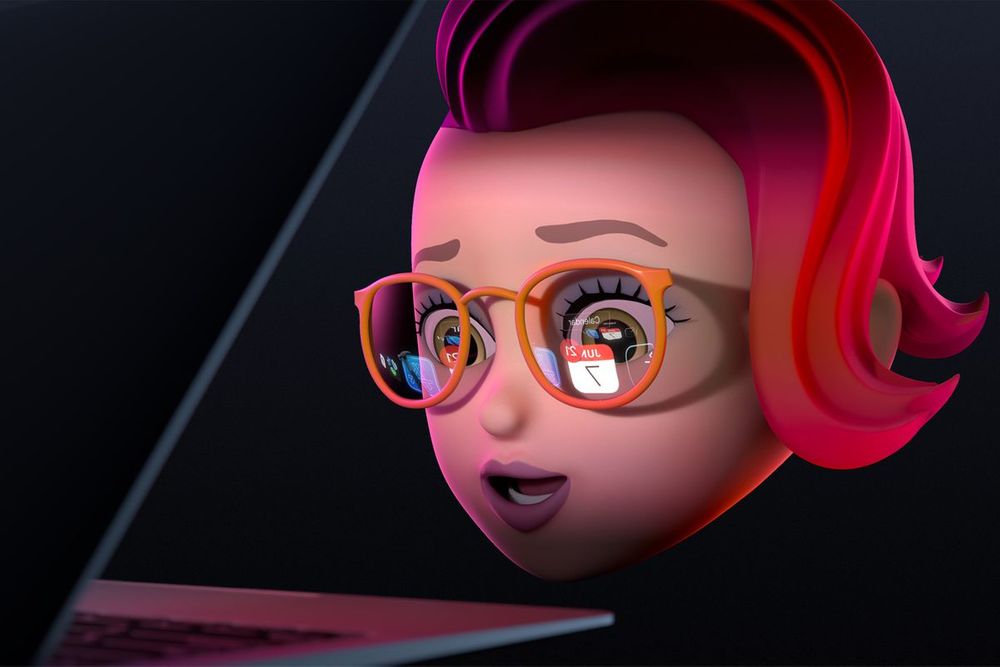 Apple
We're in what CNBC calls the "void between earnings season and the next Fed meeting." So if you want to bounce for a vacation and not miss much, now's a good time...
WWDC: Apple's big developer conference kicks off today with the keynote address at 1pm ET (you can watch here). Despite being virtual for the second straight year, expect announcements with updates to its operating systems, a hardware drop here and there, and of course some epic hype videos. 
Economic data: Hope you're not sick of talking about inflation, because the big economic data point of the week will be the consumer price index Thursday. Prices in May are expected to have increased even more than they did in April.
Everything else: Going to genuinely write "Happy Friday" in every correspondence on Friday, because on that day…
Soccer's European Championship starts
The Pulitzer Prize winners are announced
In the Heights comes to theaters
We'll cut to the (cash back) chase. This card gives you up to 5% cash back and a $200 bonus after you spend $500 in your first three months—all with no annual fee. Need we say more? See for yourself right here.*
Portfolio diversification for as low as $1K—whaddya say? Yieldstreet just announced a $100 million Series C round, allowing them to continue transforming the ways you can invest. Start building wealth beyond just stocks and crypto. Invest with Yieldstreet.*
For engineers: "All the best advice I stole from non-technical people."
Dive back into the week:
*This is sponsored advertising content
Can you name the manufacturers of each of the following cars?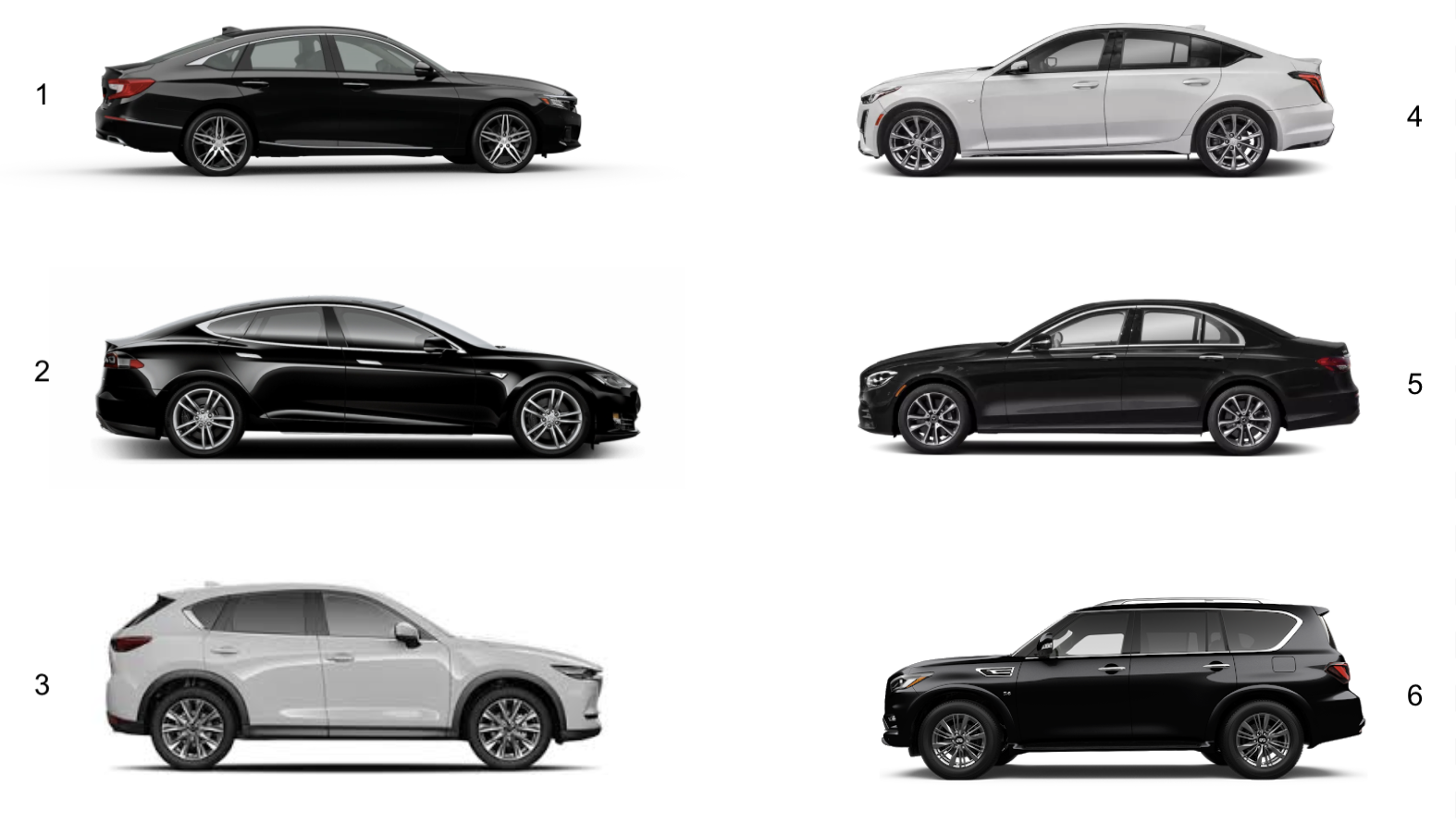 You only need 5 more referrals to receive Morning Brew stickers.
If there's one thing we know about laptops, it's that they hate being naked. Get your comp some fresh Morning Brew stickers.
Hit the button below to learn more and access your rewards hub.
Click to Share
Or copy & paste your referral link to others:
morningbrew.com/daily/r/?kid=8e8ccc8f
1. Honda
2. Tesla
3. Mazda
4. Cadillac
5. Mercedes-Benz
6. Infiniti