☕️ Canceled
| TOGETHER WITH | |
| --- | --- |
Good morning and special greetings to all the early risers who checked out the "ring of fire" solar eclipse at sunrise. 
If you missed it, you'll still have a chance to see the total eclipse of the sun on December 4...but you might want to hit Google Flights ASAP. It'll only be visible to people in the Falkland Islands, the southern tip of Africa, southeastern Australia, or Antarctica. 
| | | | |
| --- | --- | --- | --- |
| | Nasdaq | 13,911.75 | |
| | | | |
| --- | --- | --- | --- |
| | S&P | 4,219.55 | |
| | | | |
| --- | --- | --- | --- |
| | Dow | 34,447.14 | |
| | | | |
| --- | --- | --- | --- |
| | Bitcoin | $37,429.84 | |
| | | | |
| --- | --- | --- | --- |
| | 10-Year | 1.481% | |
| | | | |
| --- | --- | --- | --- |
| | CLNE | $13.02 | |
*Stock data as of market close, cryptocurrency data as of 11:00pm ET. Here's what these numbers mean.
Markets:

It's quiet in the stock market...too quiet. Maybe that'll change this morning when the government

releases

May's consumer price index, which measures inflation. Over in meme stock land, traders sent shares of renewable natural gas company Clean Energy Fuels

rocketing higher

despite the company showing no real profitability in a decade.

Geopolitics:

President Biden

traveled to Europe

yesterday for meetings with G7 leaders, NATO, the EU, and, on the last day of the visit, Russian President Vladimir Putin. It's Biden's first trip abroad as president.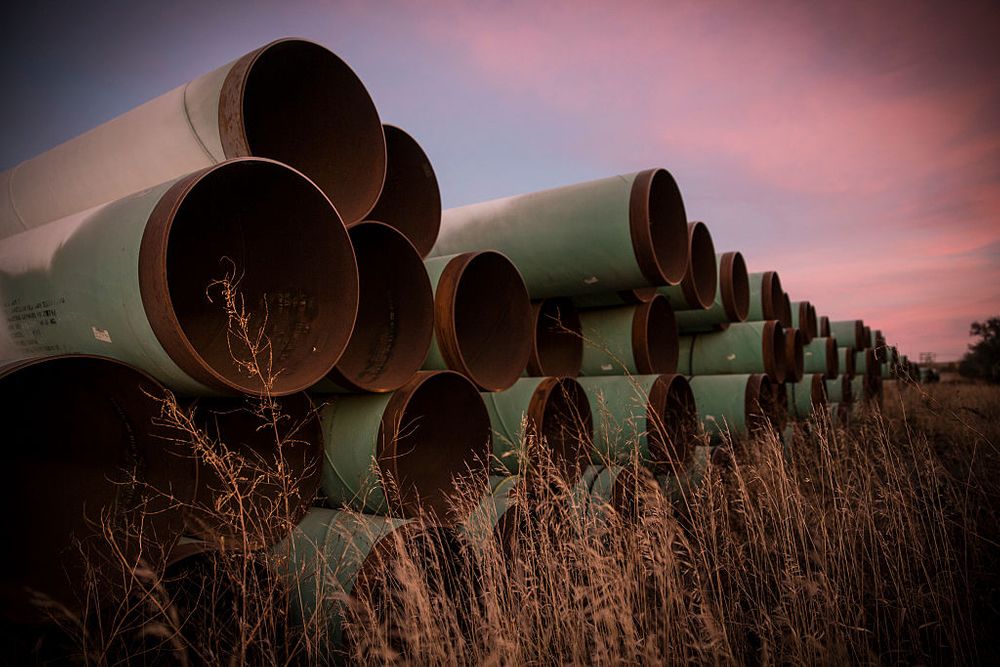 Andrew Burton/Getty Images
Canceled. The pipeline's developer, TC Energy, said yesterday it was pulling the plug on the project after a decade-long game of tug of war over the pipeline's environmental impact.  
Keystone XL wasn't exactly an active construction site. President Biden rescinded the pipeline's construction permit on his first day in office, reflecting his administration's commitment to fighting climate change. 
Why it matters: The announcement marks the end of a bitter feud that pitted environmentalists, Native American tribes, and farmers against Canadian officials and the energy industry. 
The former group argued the pipeline would have widespread damaging effects on the environment, increasing greenhouse gas emissions and potentially leaking oil into a critical aquifer.

Supporters of the pipeline said it would create thousands of well-paying construction jobs and bolster US energy security. 
Quick backstory
Well, not that quick considering the project was first announced all the way back in 2008. The plan was to build a pipeline carrying 830,000 barrels of crude oil daily from the oil sands of Alberta, Canada, to Nebraska, where it would link up with existing pipelines to carry it to Gulf Coast refineries.
President Obama delayed the project, then President Trump gave it the green light, until Biden squashed it again. Alberta had spent $1.1 billion on the project, and its demise will leave a bitter taste for Canadian leaders.
"We remain disappointed and frustrated with the circumstances surrounding the Keystone XL project, including the cancellation of the presidential permit for the pipeline's border crossing," Alberta Premier Jason Kenney said.
Environmentalists and others who opposed the pipeline, meanwhile, are overjoyed that their years of public advocacy paid off. "It's a great day for Mother Earth," Larry Wright Jr., chairman of Nebraska's Ponca Tribe, said. 
A variant known as Delta is gaining Covid market share in many countries and raising concerns among public health officials. 
What is Delta? It's the artist formerly known as "the variant first discovered in India." Last Monday, the World Health Organization updated its naming conventions for coronavirus variants to Greek letters instead of place of origin to avoid stigmatizing countries. British scientists think Delta may be 40%–50% more transmissible than Alpha (formerly B117), which is itself more transmissible than the OG strain.
Where is Delta? In at least 60 countries, most notably in the UK, where it's replaced Alpha as the dominant strain. British officials have warned that higher case numbers could delay a full reopening for businesses slated for June 21.
Delta is also in the US, where it

accounts for 6%

of all cases. Yesterday, Dr. Fauci urged people to get vaccinated because "we don't want to let happen in the United States what is happening currently in the UK."
Bottom line: Vaccines appear to be highly effective against Delta. Former FDA Commissioner Scott Gottlieb told CNBC he thinks enough Americans are vaccinated for Delta to not be a threat in the US this summer.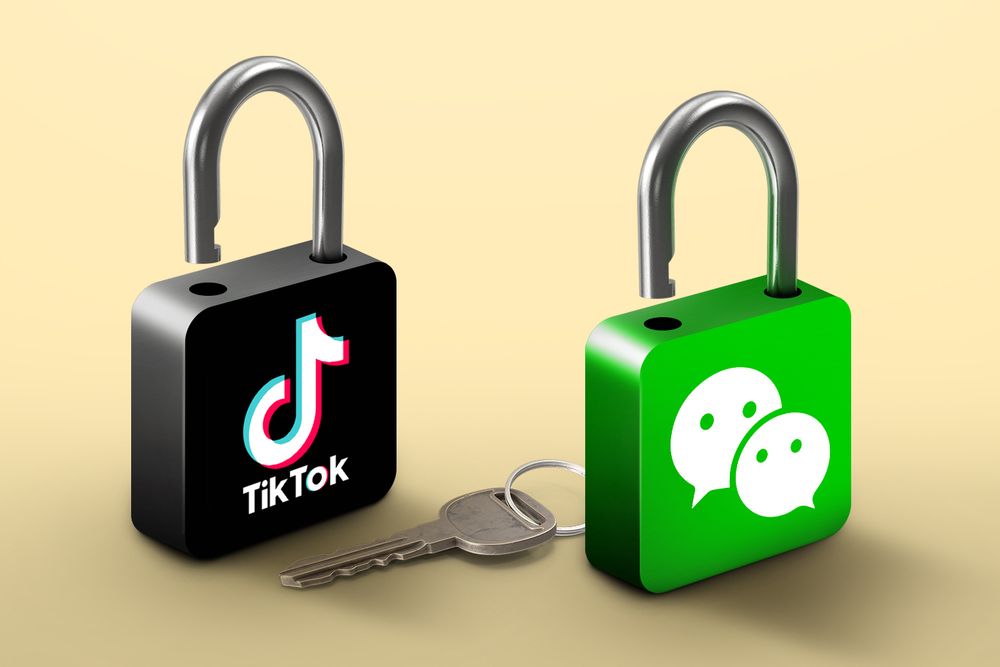 Remember the Trump-TikTok saga from last fall? When TikTok seemed to be just hours from disappearing from app stores? Well, the drama is back...kinda.
Yesterday, President Biden revoked Trump's executive orders that tried to ban TikTok and WeChat, two Chinese-owned social apps, out of concern they could be used to snoop on Americans.
Considering that you probably just came out of a TikTok hole to read this email, you know those bans never took effect. Legal challenges held them up in court.
So what now? The Biden administration directed the Commerce Department to basically do deep background checks on apps owned by foreign rivals and develop a process for determining whether they present "unacceptable national security risks." 
Big picture: The trade war may have died down, but Biden is following Trump in taking a confrontational approach with China. In just the last week…
Biden banned US investors from funding 59 Chinese companies, including tech giant Huawei.

The US unveiled a supply chain "

strike force

" aimed at China.

The Senate passed a $250 billion bill that invests in American science and technology to challenge China's growing economic ambitions.
That's probably not a headline you see everyday. And this is certainly not the run-of-the-mill lawn mower hidden in the depths of your parents' garage. 
This is Graze. It's the first fully autonomous commercial lawn mower poised to disrupt the $100B (yes, B as in billion) commercial landscaping market. It's 100% electric-powered, eliminating over 75% of the fuel costs and 50% of the labor costs associated with traditional lawn mowing. 
And now you can get in on a piece of the landscaping pie and invest in the mower of the future. 
Landscaping isn't just petunias and perfectly trimmed hedges, it's a multi-billion dollar industry—one you're gonna want to invest in before it's too late. 
June 30 is your last day to get in.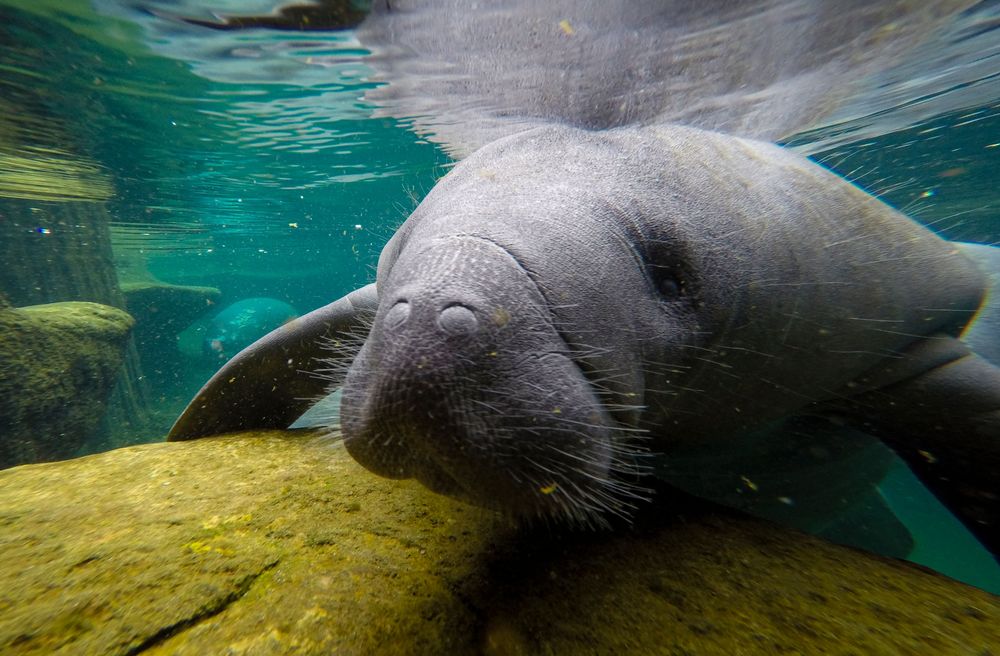 Eva Marie Uzcategui/Getty Images
Stat: More than 10% of Florida's estimated manatee population has died since the beginning of 2021, according to the NYT. Experts say the rapid increase in deaths is due to the loss of seagrass, the manatees' food source. Pollution from agricultural and urban development running into the water has led to stronger algae blooms that smother and kill the seagrass. 
Quote: "Wow, this could really be a brand. Forget Arby's."
CEO of Margaritaville John Cohlan was working for an investment firm that owned a few fast food restaurants when he realized how many people wanted to live like Jimmy Buffet. So he switched gears and helped Buffet build a flip-flop wearing, island-time observing empire. The $370 million Margaritaville Resort Times Square is opening next month.
Look: at everything we've eaten since the '70s and see the dramatic rise of...chicken. (Flowingdata)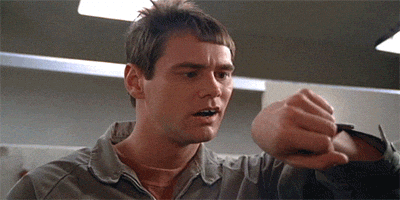 Giphy
Because the fried chicken sandwich market is a little too saturated, Facebook is planning to release the next best thing: a smartwatch. Yep, Facebook is prepping an Apple Watch competitor, according to The Verge. Some details:
On the front: a display, mainly for video calls

On the back:

an auto-focus camera that can be used when you take the watch off your wrist

Also somehow, somewhere on this watch: two detachable cameras and a heart rate monitor
The reason for those cameras? 1) To snap and send images to Facebook and Instagram and 2) it could be part of CEO Mark Zuckerberg's master augmented reality plan. The watches will link up with the smart glasses Facebook's planning to release later this year. Zuck is so bullish on high-tech glasses that he once predicted they'll become as common as mobile phones.
Looking ahead...Facebook's smartwatch will reportedly launch next summer, but it's in the early-enough stages that it still could (but probably won't) be scrapped, per The Verge. The company has set its sales goal in the low six figures, just a poke compared to the 34 million watches Apple sold last year, per Counterpoint Research.
Loki arrived on Disney+ yesterday, so forgive us if we are feeling a bit mischievous. Not trick-our-brother-by-impersonating-our-dad mischievous, but enough to cause mayhem in today's Three Headlines and a Lie. See if you can spot which one is just pretending to be a real headline:
No one got kicked out of the French Open for humming.