☕️ Drying up
| TOGETHER WITH | |
| --- | --- |
Good morning. In this world, nothing is certain but death, taxes, and monthly Morning Brew giveaways. 
This time around, we are giving away a stunning ceramic cookware set from Caraway. Actually, 15 of them. When you share the Brew this week, you'll be entered into a raffle to win this major upgrade for your kitchen. 1 referral = 1 ticket.
All may enter. 15 will win. Start sharing now.
| | | | |
| --- | --- | --- | --- |
| | Nasdaq | 14,360.39 | |
| | | | |
| --- | --- | --- | --- |
| | S&P | 4,280.70 | |
| | | | |
| --- | --- | --- | --- |
| | Dow | 34,433.84 | |
| | | | |
| --- | --- | --- | --- |
| | Bitcoin | $34,467.07 | |
| | | | |
| --- | --- | --- | --- |
| | 10-Year | 1.528% | |
| | | | |
| --- | --- | --- | --- |
| | Ethereum | $1,966.83 | |
*Stock data as of market close, cryptocurrency data as of 8:00pm ET. Here's what these numbers mean.
Markets:

If you've found yourself checking Robinhood less frequently, it's because the stock market hasn't been

this calm

since 2017, according to the WSJ.

Economy:

The bipartisan infrastructure deal is

back on track

after President Biden clarified his earlier comment that he'd only sign the bill along with a bigger Democratic spending package. The Senate appears to have the 60 votes needed to pass the infrastructure proposal.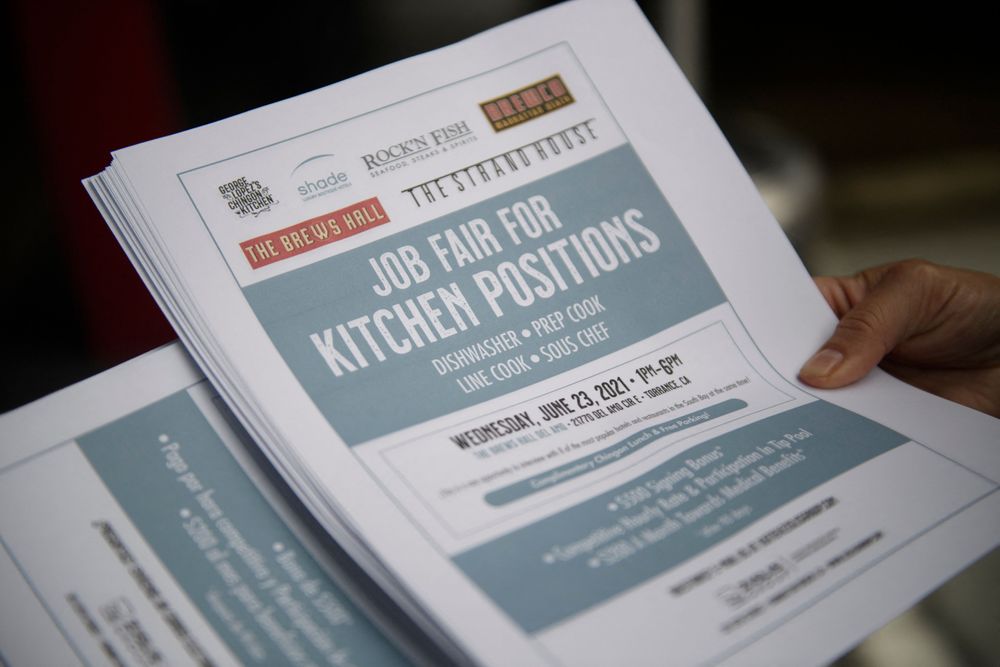 Patrick T. Fallon/Getty Images
Ten more states including Florida, Ohio, and Texas ended extra unemployment benefits on Saturday. They join 12 other states that have already opted out this month; all together, 26 states have said "thanks but no thanks" to assistance that's available until September. 
Their reasoning: Get rid of those Help Wanted signs. Businesses are desperate to hire workers, and many states think scrapping the extra $300/week in unemployment benefits, which the Biden administration incorporated into its pandemic relief bill, will spur more job-seeking. 
Is it working?  
Could be. In 22 states that canceled enhanced benefits this month, the number of people receiving unemployment benefits is falling faster than in states that have extended the program longer, according to an analysis by Jefferies. 
In the states that cut off the extra payments the earliest, the number of workers who were paid benefits decreased 13.8% from mid-May to mid-June.

That number fell 10% in states cutting benefits in July and 5.7% in states that are waiting it out until September. 
Other data paints a cloudier picture, though. Earlier this month, the job site Indeed found that job search activity fell below the national trend in states that cut off extra benefits in June.  
Zoom out: Extra unemployment benefits are dividing people more than pineapple on pizza. Industry groups and Republican lawmakers say that the extra payments disincentivize work and are the leading cause of the worker shortage. 25 out of the 26 states that axed the benefits early are led by GOP governors.
Some economists and Democrats have said that other factors, such as greater childcare burdens or the fear of contracting Covid, are to blame. On Capitol Hill last week, Fed Chair Jerome Powell said that extra benefits could be playing a role in the worker shortage problem, but focused his attention on other challenges holding back the job market.
Looking ahead...four more states end enhanced benefits on July 10. Perhaps by then we'll have more data to understand how the extra $300/week has played a role in the labor market's sluggish recovery.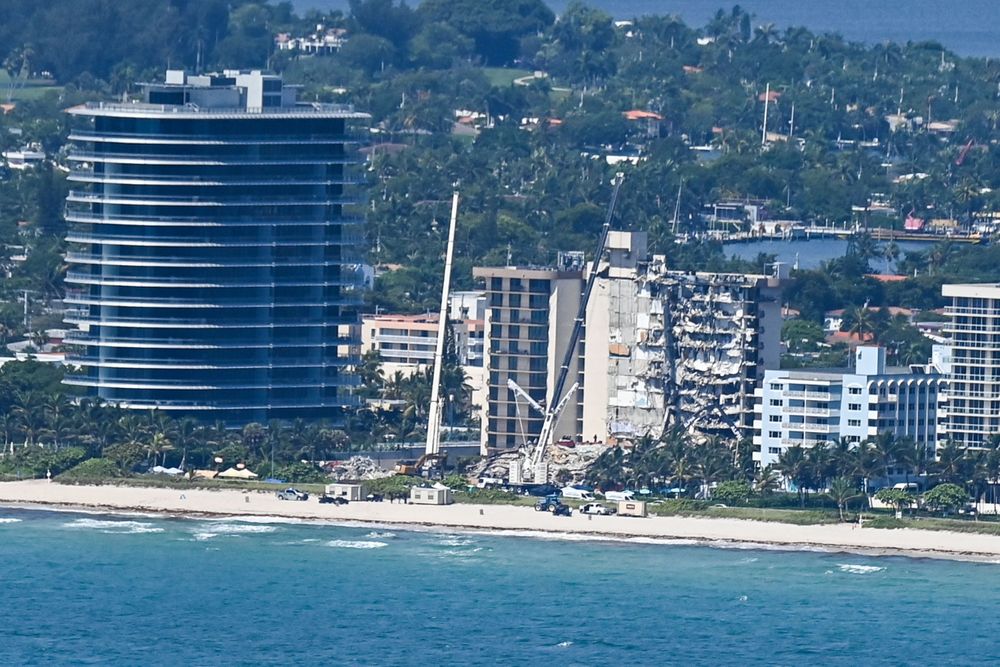 Chandan Khanna/Getty Images
The desperate search for survivors continued over the weekend following the partial collapse of the Champlain Towers South condo building in Surfside, FL. Nine people have been confirmed dead and more than 150 remain missing. 
The latest: 
An engineering firm's

report

from 2018 said that faulty waterproofing on the pool deck presented a "systemic issue for this building structure." It is not clear whether the pool deck was related to the collapse; another 2018 report from the same company gave the building mostly a clean bill of health. 

Officials are now considering whether or not to temporarily evacuate the sister building, Champlain Towers North, which is located right next door and was built around the same time.
+ Here are some ways you can help the victims and the recovery efforts. 
For the first time, CRISPR technology has been used to successfully treat disease in vivo, or inside the human body. That big medical news was announced Saturday by the biotech startup Intellia Therapeutics and its partner Regeneron, which said their gene-editing techniques reduced the amount of harmful liver protein associated with a genetic nerve disorder. 
What is CRISPR? It stands for "clustered regularly interspaced short palindromic repeats," and it's one of those things humans found in nature and then copied. 
Bacteria use CRISPR to repel viruses, but humans have

harnessed it

to ctrl+c, ctrl+v DNA sequences, potentially leading to a revolution in treating disease. 

The two scientists who made that breakthrough in 2012, Jennifer Doudna and Emmanuelle Charpentier, won the Nobel Prize in Chemistry last year (Doudna is also a cofounder of Intellia).
Quote du jour: "There's a feeling like we're walking through a door here into all kinds of new possibilities. And there's not many moments in medicine where you get to experience that," Intellia CEO John Leonard said. 
Looking ahead...expect Intellia shares, which have gained 233% since its 2016 IPO, to pop today.
If the last year has taught us anything, it's that life can be unpredictable—including the stock market. And right now, we could all use a bit of stability. 
Enter Fundrise, a way to diversify your portfolio with an investment you may not have known about: private market real estate. It's a historically consistent, low-volatility asset class, and an investment that has over time shown higher returns and more annual income.
Once upon a time, investing in private real estate was largely for top institutions. But with Fundrise you can have access to real estate's strong and consistent returns with just a $500 minimum.
A smart, simple, and easy alternative to the stock market. Start diversifying with Fundrise today.
Giphy
Stat: Not all recessions are created equal. As the stock market boomed last year, US households added $13.5 trillion in wealth, the biggest annual increase on record. In 2008, households lost $8 trillion. 
Quote: "The bad news is that Covid-19 may never go away. The good news is that it is possible to live normally with it in our midst."
Writing in the Straits Times, Singapore's Covid-19 task force announced plans to treat the coronavirus like any other endemic disease, such as the flu. That means scrapping traveler quarantines, daily case number announcements, and intensive contact tracing efforts.
Read: The tyranny of spreadsheets. (Financial Times)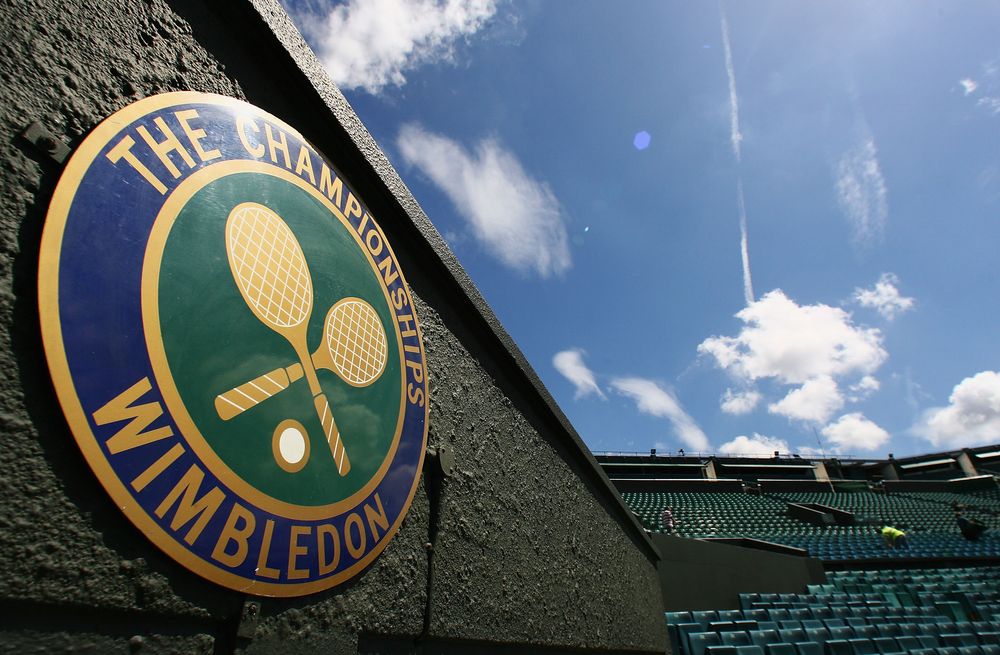 Ryan Pierse/Getty Images
Jobs report: Can we fast-forward to Friday already? The biggest economic event of the week is the release of the June jobs report, which will tell us more about the improving labor market and whether inflation will show up in the form of higher wages. Analysts expect the economy to have added around 700,000 jobs last month, a slight bump from May.
SCOTUS's final push: After a flurry of big rulings, the US Supreme Court will close out its term this week. Many Democrats would love to see Justice Stephen Breyer, 82, announce his retirement so that President Biden could nominate a replacement while the Dems have a majority in the Senate.
Halftime: Hit the "reset" button on the year when the second quarter closes Wednesday, June 30.
Everything else:
Wimbledon starts today, but without Nadal or Osaka.

Thursday is Canada Day.

Sunday is July 4th, and the federal holiday will be celebrated on Monday. Got any fun plans? 
It's time for a BBQ Bonanza. This Fourth of July, let Instacart deliver everything you need to have the backyard bash of the century. Get your briskets, your chips and dip, heck even your SPF 50 without leaving the patio. Get free delivery* on your first order here.*
Hosting friends on the 4th? Make life easy and order everything from Thrive Market, the online grocer who's got all the high quality eats you'll need for your upcoming BBQ—even if you have keto or gluten-free friends. Order today for $20 off your first order and a free gift.*
Headphones in: If you need a new pod in your rotation, check out Business Unusual from Shark Tank judge and business mogul Barbara Corcoran. Each episode contains insightful advice for anyone looking to advance their career.
Dive back into the week:
*This is sponsored advertising content
How well do you know last names around the world? We'll give you the last names of players on teams competing in the Euro soccer tournament, and you have to figure out the country they play for.
Team 1: de Ligt, de Vrij, van Aanholt, de Jong, de Roon
Team 2: Dawidowicz, Krychowiak, Swierczok, Bereszynski, Zielinski
Team 3: Robertson, O'Donnell, McGregor, McGinn, McKenna
Team 4: Larsson, Olsson, Forsberg, Jansson, Augustinsson 
Team 5: Brozovic, Orsic, Ivanusec, Kovacic, Perisic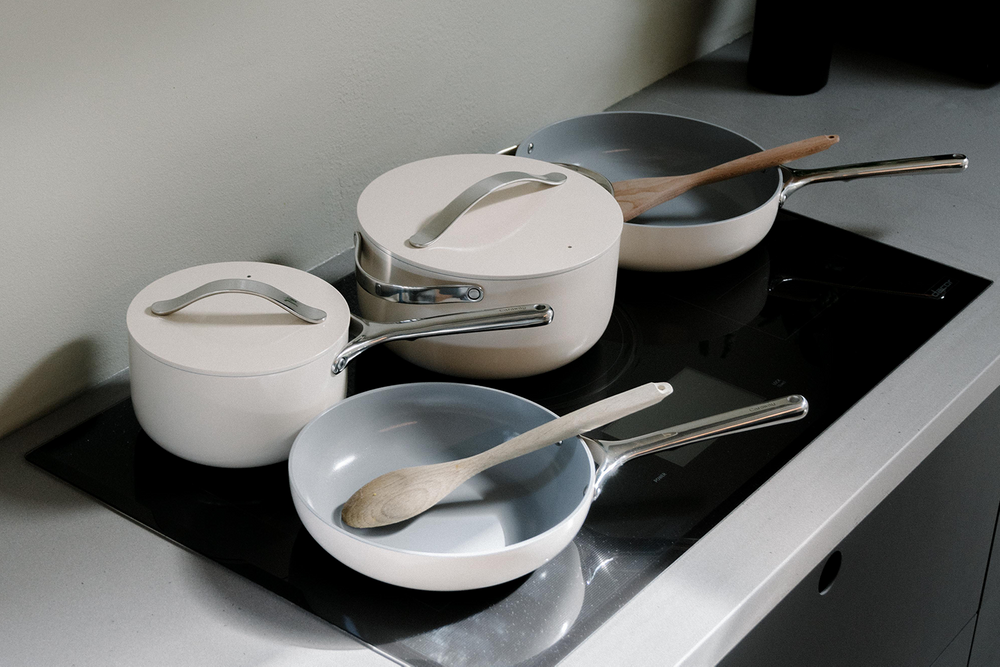 Chances are you picked up a few killer recipes during the past year. Well, your kitchen toolkit could use a similar upgrade.
This week, when you share the Brew using your referral link, you'll be entered into a raffle to win one of 15 cookware sets from Caraway. A few details to get you excited:
Non-stick ceramic, aluminum core, and stainless steel handles

Coating does not include potentially toxic materials like PFOA, PTFE, other PFAs, lead, cadmium, or toxic metal

Storage is included
Remember: The more people you refer, the more likely you'll be spending the summer impressing all your friends with your fancy kitchen setup because 1 referral = 1 entry.
The raffle lasts just one week, so start racking up your referrals now. 
Click to Share
*US winners only. For more rules, see terms and conditions here.*
Team 1: Netherlands
Team 2: Poland
Team 3: Scotland
Team 4: Sweden
Team 5: Croatia 
✢ A Note From Fundrise
(Here's all the legal jargon we know you love reading.)
✤ A Note From Instacart
Disclaimer: Min. $35+ req. Terms apply.