☕️ Home sweet home
| TOGETHER WITH | |
| --- | --- |
Good morning. If you haven't been following baseball lately, let us catch you up on the craziness:
The Nationals' Kyle Schwarber has hit 12 home runs over 10 games, tying a record.

The Angels' Shohei Ohtani smashed two home runs last night to become the league leader. Here's the thing about Ohtani: Not only is he a slugger, but he's also a solid starting pitcher who can throw a baseball as fast as 101.1mph. 
Really exciting stuff. Have a great last day of June, everyone. 
| | | | |
| --- | --- | --- | --- |
| | Nasdaq | 14,528.34 | |
| | | | |
| --- | --- | --- | --- |
| | S&P | 4,291.80 | |
| | | | |
| --- | --- | --- | --- |
| | Dow | 34,292.29 | |
| | | | |
| --- | --- | --- | --- |
| | Bitcoin | $35,846.00 | |
| | | | |
| --- | --- | --- | --- |
| | 10-Year | 1.476% | |
| | | | |
| --- | --- | --- | --- |
| | Oil | $73.71 | |
*Stock data as of market close, cryptocurrency data as of 8:00pm ET. Here's what these numbers mean.
Energy:

If you're one of the 43.6 million people planning on hitting the road this holiday weekend, skip this next sentence. US gas prices hit their

highest levels

in the US in seven years as demand for fuel jumps.

Covid:

Countries across the Asia-Pacific region have

introduced lockdowns

or extended stay-at-home orders to combat the spread of the Delta variant. Moderna said that its vaccine

showed promise

in protecting people against Delta in a lab study.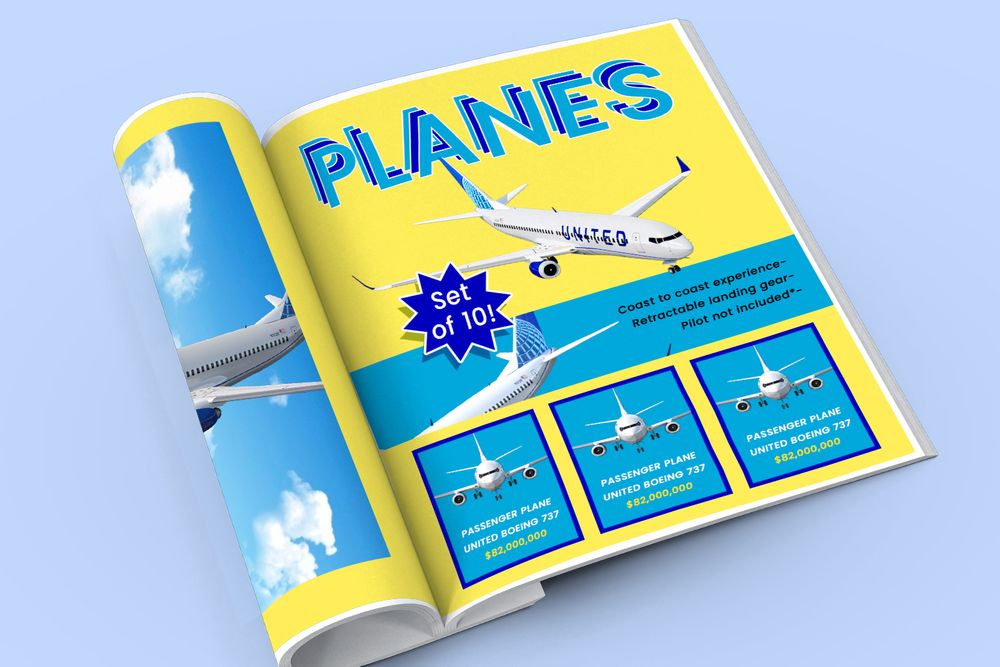 A little over a year ago, hundreds of planes were parked in the desert and airports were as deserted as the library after finals week.
Fast forward to yesterday, and United Airlines just placed its largest plane order ever and the biggest of any airline in a decade. It's adding 270 Boeing and Airbus aircraft to its fleet: 200 Boeing 737 Maxes and 70 Airbus A321neos.
One does not simply order 270 state-of-the-art planes worth more than $30 billion and then leave them unused in the hangar. United expects to fill those seats with a growing number of leisure and business travelers who've been cooped up during the pandemic.
Yes, we mean actual business travel 
"Everything we see every week makes us even more certain that business travel and international travel are ultimately going to come back," United CEO Scott Kirby said. "Some of them will be different, but they are ultimately going to come back at 100%."
US passenger numbers have recovered to

75% of pre-pandemic levels

, according to The Air Current, which is a disaster on its face but also a promising sign for an industry whose prospects seemed so dim in spring 2020.

United lost $7+ billion last year and received billions in government aid to continue paying employees when they had no work to do. It expects July to be its first profitable month since January 2020.
Big picture: With the worst of the crisis behind them, United and other US airlines are barreling ahead with plans to target a specific traveler—the one who pays extra for "priority boarding."
United's new planes will add 75% more premium seats (more legroom and first class space), a seatback TV screen for all passengers, and overhead bins big enough to fit a small kindergarten class in order to win the market for higher-margin customers.
First there was GameStop. Then AMC. And now? A 4-bed colonial in Boise, Idaho. A key national home price index skyrocketed 14.6% nationwide in April, the largest annual gain in more than 30 years. Home prices in cities like Phoenix, San Diego, and Seattle are all up more than 20% year over year.
What's happening: Low mortgage rates and a move-to-the-suburb frenzy have fueled demand for bigger houses, but builders face shortages of materials and workers can't keep up the pace. 
Which means if you're house hunting now, offering $15k over the asking price likely won't win you the bidding war. You might be better off getting creative, like these folks: 
A would-be homebuyer in Bethesda, MD,

pledged

to name her first-born child after the seller in a written offer. She lost.

Another buyer in Austin, TX,

bought

two houses from the same seller so he could get the one he really wanted.
Sounds pretty bubbly, right? Actually, experts predict the housing market won't implode like it did 10 years ago. "It feels like we're reaching the peak in terms of how competitive the housing market has gotten," said Daryl Fairweather, Redfin's chief economist. "People are kind of burnt out."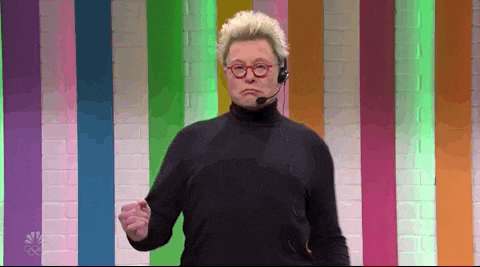 Giphy
SpaceX's Starlink is making progress supplying broadband internet to the world via satellites, with active users growing from just 10,000 in February to...69,420, SpaceX CEO Elon Musk said yesterday. Musk added that Starlink could offer service everywhere except polar regions by August.
Starlink provides internet via a network of over 1,500 satellites orbiting low enough for stargazers to spot them overhead. Currently, that "constellation" supplies internet to 12 countries, and SpaceX has entered into partnerships with two undisclosed "major" countries' telecom providers.
It's not going to be cheap
SpaceX is spending $5 billion–$10 billion to get Starlink up and running, and could fork over as much as $30 billion to eventually bring internet to even the most rural corners of the globe and create the infrastructure necessary for a civilization on Mars...nbd. 
Unsurprisingly, this venture is far from profitable. Starlink hardware costs about $1,300 for SpaceX to produce but sells for $499, meaning the company sells it at a loss. Musk said his main goal right now is "not to go bankrupt." 
But like cheap printers with expensive ink, Starlink hopes to recoup initial costs later on. Musk said Starlink could make up to $30 billion in revenue per year—about 10 times the revenue of the rocket-launching side of SpaceX. 
SPONSORED BY THE MOTLEY FOOL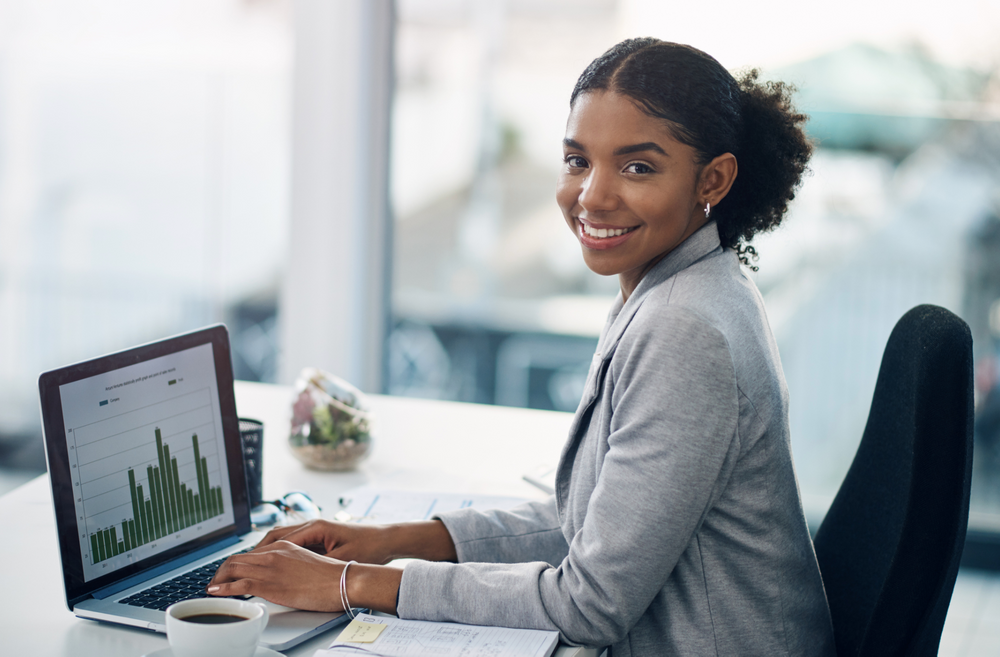 Just like platypuses weren't meant to wear shoes, bragging about accomplishments isn't about modesty.
So pardon the forthcoming braggadocio about the investment oracles at The Motley Fool. They consistently lead investors to some potentially life-changing investment returns. 
For instance, if you would have invested in Netflix in 2004 when they recommended it at $1.85 per share, you'd be up 26,906%. And if you would have taken their recommendation to invest in Shopify at $32.32 per share in 2016, you'd be up 4,439%.
So while those stats speak for themselves, this rodomontade (big word brag) ain't over yet.
Because the most brag-a-licious part about this whole brag sesh is that The Motley Fool first recommended those stock picks when they were less than $50 a share.
Check out 5 other stocks that may be screaming buys for less than $49 a share today. 
Stat: How much can a young banker possibly spend on vodka sodas? We'll find out soon, because JPMorgan hiked its pay for first-year analysts to $100,000, up from $85,000, making it the most lucrative big bank to work for right out of college. 
Quote: "Sam Altman Wants to Scan Your Eyeball in Exchange for Cryptocurrency"
That's Bloomberg's headline for its story introducing Worldcoin, a startup that, among other crypto-related pursuits, wants to scan a person's iris to establish a unique personal ID. Worldcoin is cofounded by Altman, the former head of famed incubator Y Combinator, and two others; it's raised about $25 million from the likes of Andreessen Horowitz and LinkedIn founder Reid Hoffman.
Read: How to work hard. (Paul Graham)
No, he's not getting a bunny named Pineapple Pie. But he is getting into newsletters with the launch of Bulletin, a platform that lets writers send free or paid newsletters, share them on Facebook, and host subscriber-only events such as live audio rooms.
Facebook kicked off Bulletin with the Coachella of author lineups, featuring Malcom Gladwell, Mitch Albom, Erin Andrews, and Tan France.
Scoping out the competition
The top dog of bespoke newsletter platforms is Substack, which hit a $650 million valuation this year and poached big names from established publishers. The other major competitor in the space is Twitter, after it purchased newsletter platform Revue in January.
But Bulletin has an enticing carrot to dangle in front of writers: It won't charge them for its service at launch. Meanwhile, Revue skims 5% off paid newsletters and Substack 10%. Bulletin writers will also retain full ownership of their work and subscriber lists. 
Zoom out: Bulletin is Facebook's latest product that chases individual creators; its previous launch was a Clubhouse competitor for live audio content, which Zuck used to announce Bulletin.
SPONSORED BY HEINEKEN 0.0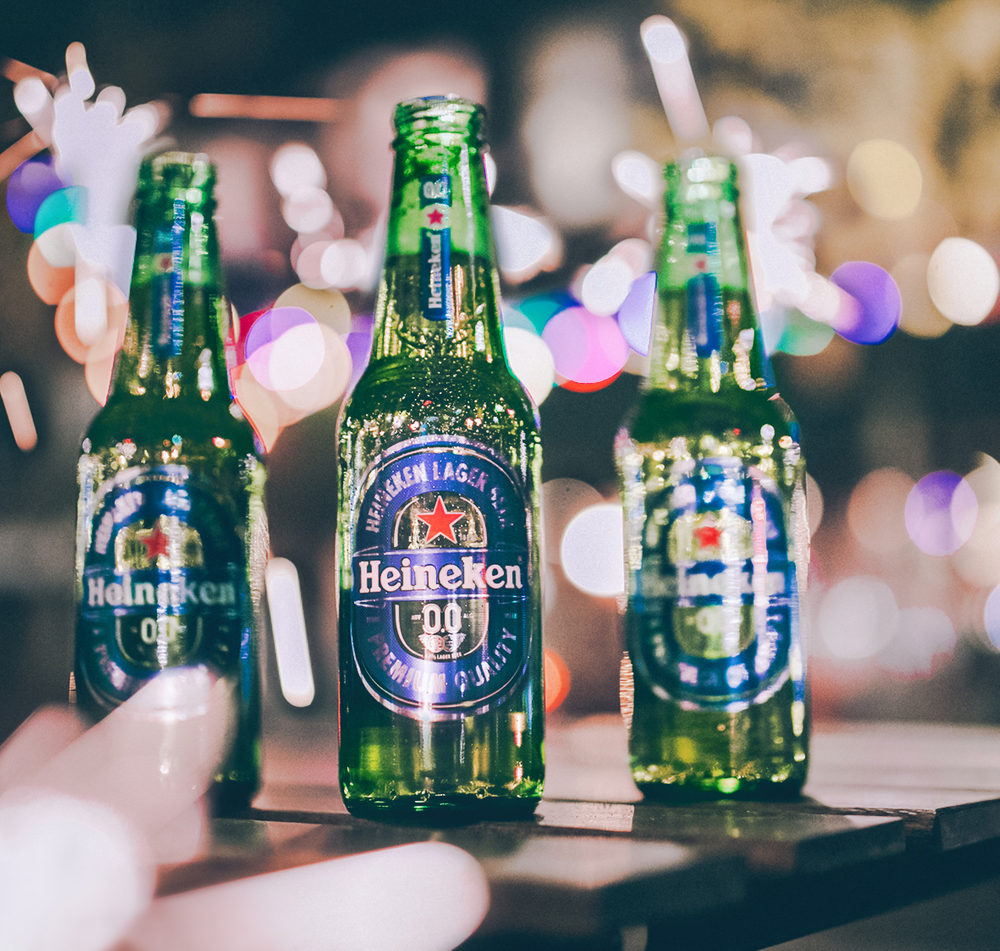 Don't wait until The Fourth for this drink. Heineken 0.0 is the alcohol-free beer that you can enjoy on holidays or normal days or future days if you have a time machine. With only 69 calories and all that great Heineken flavor, you can enjoy Heineken 0.0 anytime.
Does advertising work? Haha, who knows. But we're dedicated to figuring it out in Marketing Brew. Hitting your inbox Mondays, Wednesdays, and Fridays, our reporters delve into how the biggest and buzziest brands are communicating with consumers. Sign up here.
This is cool: Someone mapped colors across the world, according to satellite data. 
Stomach drop: The 13 best theme parks in America, according to the 83-year-old who's been to 333 amusement parks and ridden 903 different roller coasters.
Word search: Back by popular demand, it's the Brew's word search. 
Animal trivia
What do the following animals have in common: River cats, flying squirrels, jumbo shrimp, trash pandas, woodpeckers, and yard goats? 
They're all the names of Minor League Baseball teams. 
✳︎ A Note From Heineken 0.0
Must be 21+ to purchase, please drink responsibly.