☕️ AMA
| TOGETHER WITH | |
| --- | --- |
Good morning. Mark Zuckerberg will make a "special announcement about the future of Facebook" in an interview with CBS today. Brick-and-mortar Marketplace stores? A new font? Is Zuck stepping down to pursue an Olympic javelin career? We'll be sure to let you know tomorrow morning.
—Neal Freyman, Jamie Wilde, Sherry Qin
| | | | |
| --- | --- | --- | --- |
| | Nasdaq | 14,525.91 | |
| | | | |
| --- | --- | --- | --- |
| | S&P | 4,400.27 | |
| | | | |
| --- | --- | --- | --- |
| | Dow | 34,960.69 | |
| | | | |
| --- | --- | --- | --- |
| | Bitcoin | $45,038.43 | |
| | | | |
| --- | --- | --- | --- |
| | 10-Year | 1.262% | |
| | | | |
| --- | --- | --- | --- |
| | Gold | $1,786.70 | |
*Stock data as of market close, cryptocurrency data as of 9:00pm ET. Here's what these numbers mean.
Markets:

The major US stock indexes

fell

for a second straight day as investors pored through the minutes of the Fed's latest meeting. What did they learn? Central bankers think the economy could be in a strong enough place for the Fed to begin winding down its pandemic-era stimulus measures before the end of the year. 

Covid:

As expected, the US officially announced that it'll offer

Covid-19 booster shots

to all Americans eight months after they received their second shot of Moderna's or Pfizer's vaccine (if you got the J&J, officials are waiting on more data for a recommendation).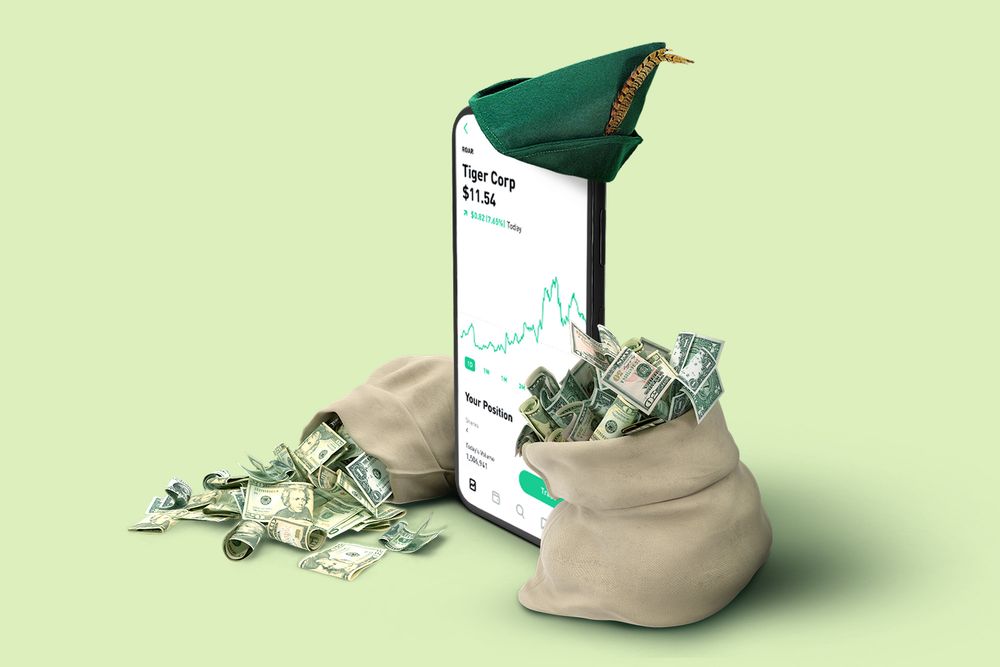 Is Robinhood getting a crypto wallet? 
Are there any plans to launch Robinhood in other countries? If yes, what is the timeline?
As initial investors, can we get a Robinhood coat and hoodie jacket? 
That's a sampling of shareholders' most upvoted questions ahead of Robinhood's earnings call yesterday, its first as a public company. The forum for investors' questions was made possible by Say Technologies, a firm Robinhood acquired for $140 million earlier this month.
Say what? 
Say is cut from the same cloth as Robinhood, with a mission of giving average investors membership to the exclusive Wall Street country club. Specifically, Say's platform connects shareholders with the public companies they invest in, allowing them to weigh in on proposals (known as proxy votes) and pepper management with questions during annual meetings and earnings calls.
Although they have the right to, individual investors have typically not taken part in proxy voting relative to big asset managers like BlackRock and Vanguard. Retail accounts made up just

11% of total participation

in proxy voting in 2015–2017, according to one study.
So if Robinhood makes it easier for the average trader to invest in companies, Say makes it easier for them to influence those companies' decisions. It's a natural extension of Robinhood's strategy to ride the meme stock boom and cash in on increased enthusiasm for trading. 
Sorry, we kinda buried the lede
How did Robinhood do last quarter? More importantly, what about the hoodies? 
Forget the hoodies—for Robinhood it's all about crypto. It earned $233 million in revenue from crypto trading last quarter, which is astonishing because…
It earned just $5 million from crypto trading in Q2 2020

Crypto now accounts for 51% of all transaction-based revenue

Dogecoin trading made up 62% of total crypto revenue
Looking ahead...Robinhood needs to find its next dogecoin. Shares fell more than 9% after it warned of a trading slowdown in the current quarter. — NF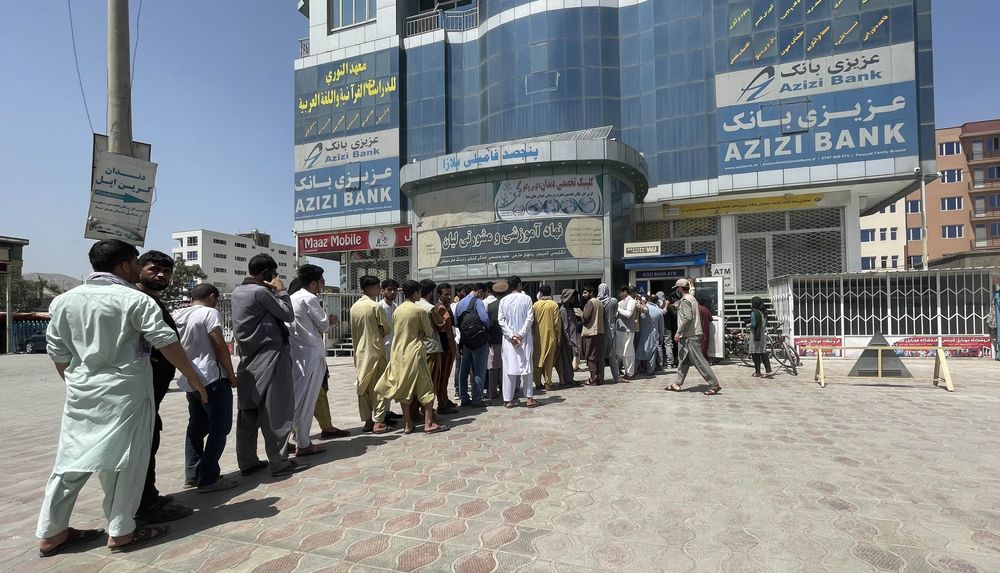 Anadolu Agency/Getty Images
Nothing good. The Taliban inherits a country that's one of the poorest in the world and largely depends on others to prop up its economy. International aid accounted for ~43% of Afghanistan's GDP in 2020, per the World Bank.
But there are signs that aid could slow to a trickle:
The IMF is withholding more than $450 million it was supposed to send to Afghanistan on Monday as part of its Covid relief program.

The US has

frozen

about $9 billion in international reserves held by Afghanistan's central bank, and blocked bulk shipments of dollars to the country as the government collapsed over the weekend.
Now, the Taliban can access just 0.1% of Afghanistan's reserves, the former central bank governor, Ajmal Ahmady, said Tuesday. The likely outcome, Ahmady predicted, is more capital controls, depreciation of the currency, and higher inflation that will lead to even more poverty.
Big picture: Gaining economic leverage against the Taliban might be difficult for the US, since the group operates outside formal banking channels that the US has traditionally used to apply sanctions. — NF
Looks like hackers couldn't resist T-Mobile's hot pink branding: The mobile carrier said yesterday that the data of 40 million former and prospective customers + 8 million current users had been breached. 
The leaked information: first and last names, dates of birth, drivers license information, and social security numbers. T-Mobile said there's "no indication" any financial details have been compromised.
News of the massive breach first broke on Sunday, when Vice uncovered a post in an underground internet forum offering to sell the private data of 30 million T-Mobile users for six bitcoin, or about $270,000. In response, T-Mobile said it was "working around the clock to investigate claims being made that T-Mobile data may have been illegally accessed." So claims = mostly confirmed.
T-Mobile could be fined and penalized by authorities if they determine the company mishandled user data and/or didn't effectively handle the breach after the fact. 
Zoom out: This cyberattack comes about a week after $600+ million worth of cryptocurrency was stolen from decentralized finance platform Poly Network by hackers (and then returned), and months after Colonial Pipeline and meat supplier JBS both suffered debilitating cybersecurity breaches. — JW
SPONSORED BY WEBEX BY CISCO
Formula 1 racing is complicated. Extremely complicated. Trying to figure out how to turn a car into a steerable ground rocketship? No thanks. We can barely toast a bagel.
So when the McLaren F1 Team needed to turn to hybrid work over the past year, it's safe to say they needed a solution that made virtual collaboration seamless. When communication and precision are key to your performance, you need a collab tool to keep up. 
McLaren's pick was obvious: Webex.
With Webex, McLaren is collaborating like they never have before. (Just look at how happy Lando looks up there.) And who can blame him?! In a sport where precision is paramount, Webex enables real-time communication for the McLaren Formula 1 Team.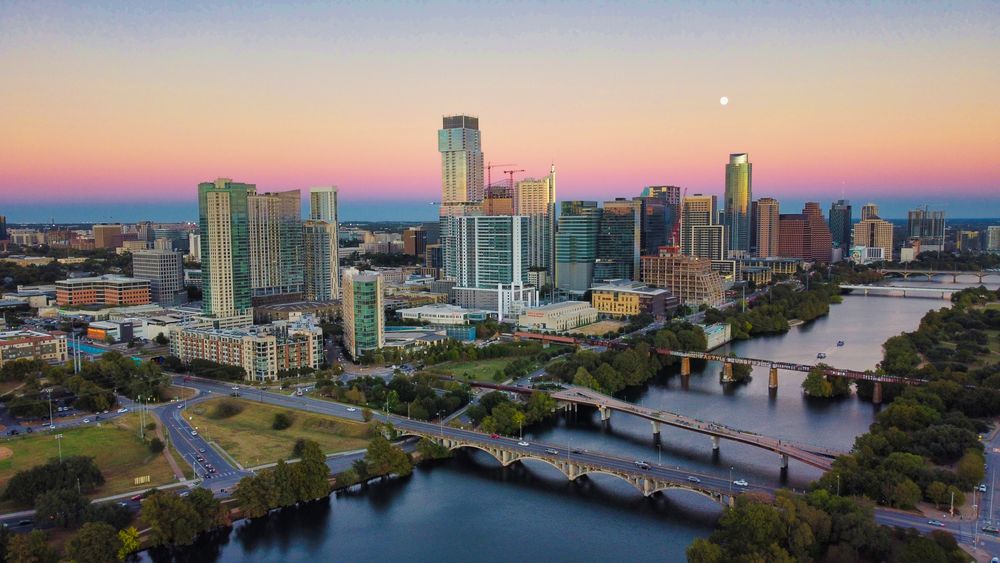 Stat: Almost 2,700 houses in Austin, TX, have sold for $100,000 or more over their initial listing price this year, per Redfin. That's a 57x increase over last year. 
Quote: "I don't know."
David Sackler, the former president of OxyContin maker Purdue Pharma, said in a bankruptcy trial that he wasn't sure how many people had died from overdosing on his company's painkiller. The number of people who died from opioid overdoses from 1999 to 2019 is nearly half a million, per the CDC.
Read: This piece will change your mind about the concept of disinformation. (Harper's)
Many department stores have traditionally divided their petite, standard, and plus-sized offerings into separate sections of the store. 
Old Navy thinks that's as outdated as, well, department stores. In a major overhaul aimed at inclusivity, the Gap-owned retailer said it would no longer keep women's plus-size clothing in distinct sections in its stores, and plans to offer all its designs from sizes 0 to 30. 
Old Navy thinks it's the right thing to do...and the right thing to do for its bottom line. The plus-size market for women in the US will be worth $32.3 billion this year, representing 20.7% of the entire women's clothing market, per Coresight Research. A spokesperson for Old Navy said searches for "plus" on its website are up 63% annually. 
Quick history lesson:

Back in 2014, Old Navy was

criticized

for charging higher prices for women's plus-size jeans, but not men's. Now, as part of the new initiative, customers won't pay more for plus-size clothing (despite higher manufacturing costs for extended sizes).
Zoom out: Old Navy joins other apparel brands that have recently broadened their size options and featured plus-size models in marketing materials, including Victoria's Secret, Target, Nike, and Nordstrom. For retailers trying to stand out in a competitive industry, inclusivity is key to growth. — SQ
Try crypto investing, without investing your own moolah. On eToro, you can experiment with a virtual portfolio with $100K in "play money." Plus, you get $50 when you buy $500 worth of crypto.* Join 20M eToro users here.*
Code Green! Code Green! It's a cash back attack! This new credit card has unlimited cash rewards, a $200 cash rewards sign-up bonus, and over a year of 0% intro APR. Keep calm and apply today.*
Escape: Here's a list of 50 top sci-fi and fantasy books as selected by NPR listeners. If you don't want to escape but prefer instead to marinate in our current predicament, many new novels coming out in the fall focus on the pandemic experience.
FB reveal: What are the most-viewed pieces of content on Facebook? The company tells us in its juicy new transparency report.
*This is sponsored advertising content
It is a big week here in the Brewniverse. We launched a new personal finance newsletter called Money Scoop and you should sign up. Every Tuesday and Thursday, our personal finance writer Ryan Lasker will discuss anything and everything you want to know about student loans, mortgages, portfolio management, retirement planning, and a million other things. It could just be the most lucrative newsletter you ever read.
Brew Mini: Lots of clues featuring our friends from across the pond in this puzzle. Hope it doesn't kick your arse.
Three headlines and a lie
Three of these news headlines are real, and one is faker than an honorary degree from Yale. Can you guess the odd one out?
Yosemite isn't filtering visitors based on a demonstrated passion for nature.
✤ A Note From eToro
eToro USA LLC; Investments are subject to market risk, including the possible loss of principal. *Terms and conditions apply.