☕️ Overdressed
| TOGETHER WITH | |
| --- | --- |
Good morning. The forecast calls for sunshine in NYC today, but that's almost hard to believe given the torrential rains and historic flooding that swept through the New York Tri-State region last night. We hope all our readers in the area are safe, and we'll bring you more updates tomorrow as the region surveys the damage. 
—Neal Freyman, Matty Merritt, Sherry Qin
| | | | |
| --- | --- | --- | --- |
| | Nasdaq | 15,309.38 | |
| | | | |
| --- | --- | --- | --- |
| | S&P | 4,524.09 | |
| | | | |
| --- | --- | --- | --- |
| | Dow | 35,312.53 | |
| | | | |
| --- | --- | --- | --- |
| | Bitcoin | $48,552.61 | |
| | | | |
| --- | --- | --- | --- |
| | 10-Year | 1.300% | |
| | | | |
| --- | --- | --- | --- |
| | Zoom | $290.86 | |
*Stock data as of market close, cryptocurrency data as of 6:00pm ET. Here's what these numbers mean.
Markets:

The week before Labor Day + a literal downpour on Wall Street =

sleepy trading session

for stocks. Zoom was able to stop its free fall thanks in part to investor Cathie Wood scooping up 200,000 more shares.

Covid:

Do you want the good news or the bad news? Hospitalizations for Covid-19 are

declining

in the US for the first time since late June, indicating the latest Delta-fueled wave might've peaked. And despite recent case spikes in highly immunized countries, vaccines remain

highly effective

at preventing severe disease, experts say.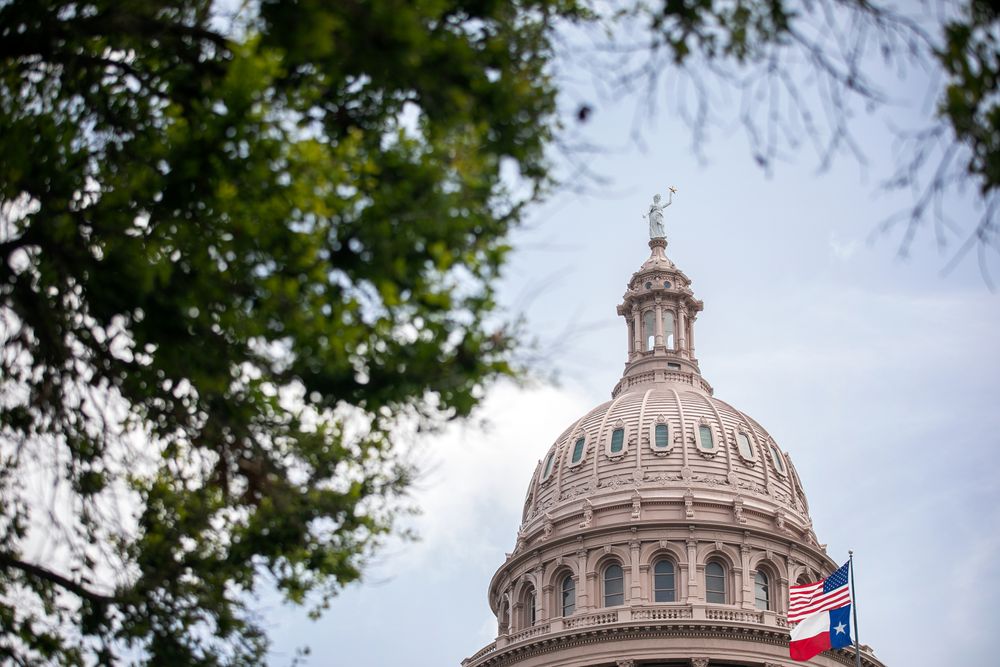 Montinique Monroe/Getty Images
A Texas law went into effect on Wednesday at midnight blocking abortions roughly six weeks after pregnancy—before many know they are pregnant. 
It is the most restrictive abortion law in the country and could lead many abortion providers to shut their doors. At least 85% of abortions occur after six weeks of pregnancy.
Reproductive rights advocates were hoping that the Supreme Court would step in before the deadline to block the law, which is more restrictive than the current precedent set by Roe v. Wade in 1973. That landmark ruling bans states from restricting abortion before the fetus is able to live outside a mother's womb—roughly 22–24 weeks into pregnancy.
Late last night, the Supreme Court denied an emergency appeal from opponents of the law in a 5–4 vote, leaving it in place.
The enforcement system is highly unusual 
Typically, public officials like judges or county clerks are tapped to enforce the law. But Texas's legislation empowers private individuals to sue anyone who performs or helps with illegal abortions, with the ability to collect at least $10,000 in damages for a successful lawsuit.
That's not only a threat to doctors and clinic staff, but also to theoretically anyone involved in the process—such as a ride-hailing driver who drives a woman to her abortion procedure.
Both opponents and advocates of the law agree lawsuits would be financially devastating for abortion providers.
"This bill is 100% about putting fear in physicians and putting fear in abortion funds and intimidating us. This law threatens my livelihood," Dr. Ghazaleh Moayedi, an OB-GYN and abortion provider in Texas,

told NPR

.

John Seago of Texas Right to Life, the largest anti-abortion organization in Texas, doesn't dispute it. "The lawsuits would be against the individuals making money off of the abortion, the

abortion industry itself

." 
Looking ahead...the Supreme Court—now with a 6–3 conservative majority—will hear a pivotal abortion case in the fall over Mississippi's request to enforce an abortion ban after 15 weeks of pregnancy. — NF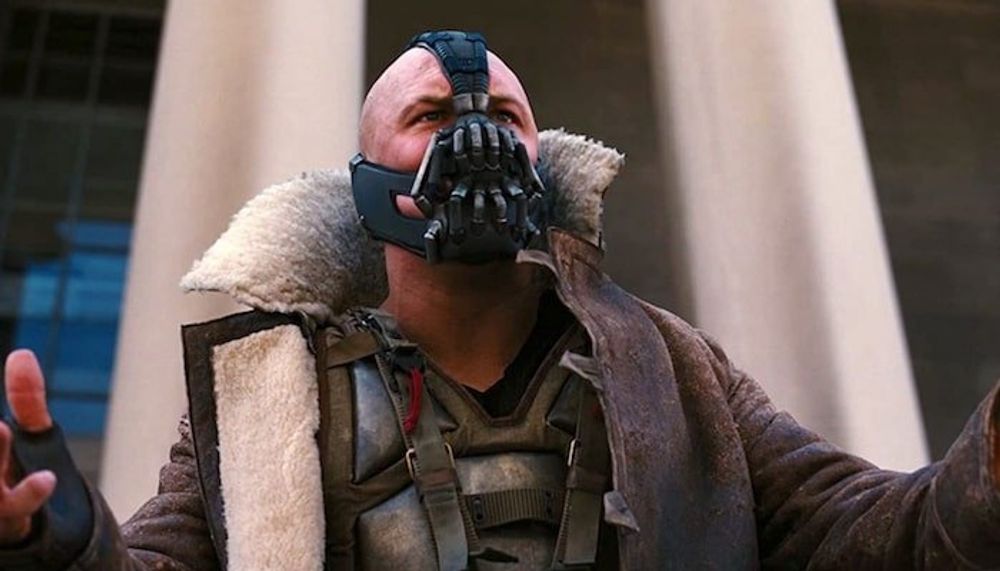 Warner Bros.
A first-of-its-kind study shows "nail in the coffin" proof that surgical masks limit Covid infections.
Researchers from Yale and several other organizations ran a massive mask experiment among 340,000+ adults across 600 villages in Bangladesh to assess the impact of community masking on the spread of Covid-19.
After eight weeks they found... 
The group that was encouraged to wear masks saw a 9% drop in Covid infections, indicating that community-wide masking can be an extremely effective tool to combat Covid.

By delivering free masks door-to-door, offering information about the benefits, giving frequent reminders, and getting mask endorsements by trusted religious leaders, mask-wearing rates jumped by 29%. 

Surgical masks are more effective than cloth masks in protecting against the virus. 
How does it apply to the US? "I see no reason why the interaction between the mask and the virus will behave any differently in rural Bangladesh or rural Kansas or urban New York or San Francisco," Lawrence Gostin, a health law professor at Georgetown University, said. 
Bottom line: The research could have a significant impact on future policymaking, from mask mandates to strategies encouraging mask-wearing in certain settings. — SQ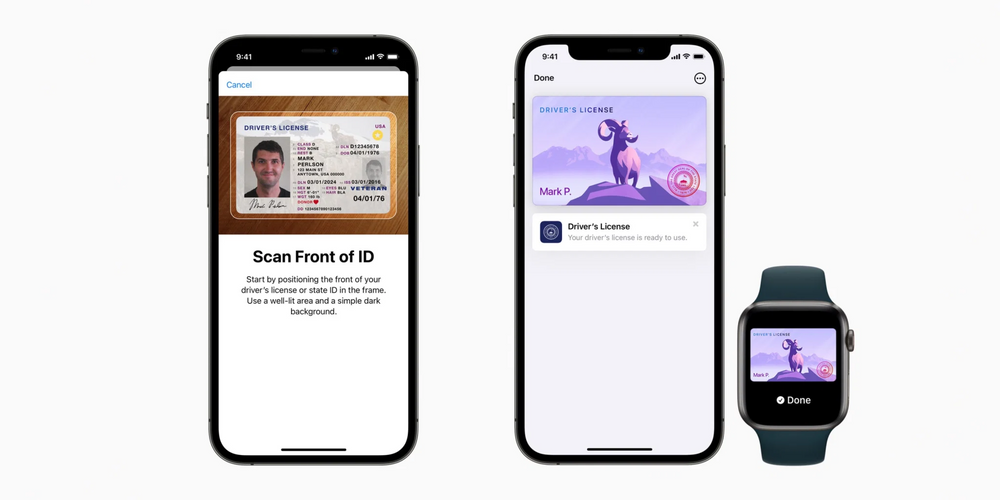 Apple
You can finally throw away your old punch cards because Apple just announced that its new operating system, iOS 15, will allow users to store their driver's licenses and state IDs in the Wallet app. Apple will partner with TSA to utilize digital IDs in the airports of participating states, beginning with Arizona and Georgia.
How does it work? You'd pretty much use your digital ID the same way you use Apple Pay. 
Apple

explained

that when you approach a TSA checkpoint at an airport and tap your device, you'll be prompted with a notification to let your device share the required info through encrypted communication.

So you don't have to hand over your phone or even show them your heavily smudged screen.
Zoom out: On the one hand, it's one less thing to accidentally leave in your other purse. But privacy experts have been expressing concerns about how the data will be used by Apple since the tech was first introduced back in June. And there are questions over whether digital IDs could disadvantage those who use physical documents, and how they'll influence interactions with law enforcement.
+ While we're here: Apple made its second App Store concession in less than a week. It'll allow some companies, like Netflix, to direct users to sign up for subscriptions on their external websites, which would bypass Apple's 30% commission. — MM
This whole notion that the world of crypto is too complicated, too scary, or too intimidating to get into is just plain silly.
Let us tell you how the crypto story goes when you use eToro—the trusted crypto platform empowering more than 20 million users in 140+ countries.
Chapter 1: You log onto eToro and what do you see? Over twenty cryptocurrencies to browse through. You buy $500 worth of crypto and get $50 for free.*
Chapter 2: You gotta train for your crypto journey, and eToro's virtual portfolio is the perfect place to do it. Take that $100k in "play money" and sharpen your skillz.
Chapter 3: You're nearly there, Crypto Hero, but you could use a little help. eToro presents to you: CopyTrader™. Now you can copy the moves of top-performing traders automatically! (True heroes learn from the best.)
That's enough crypto inspo for now. Start writing your own story on eToro today.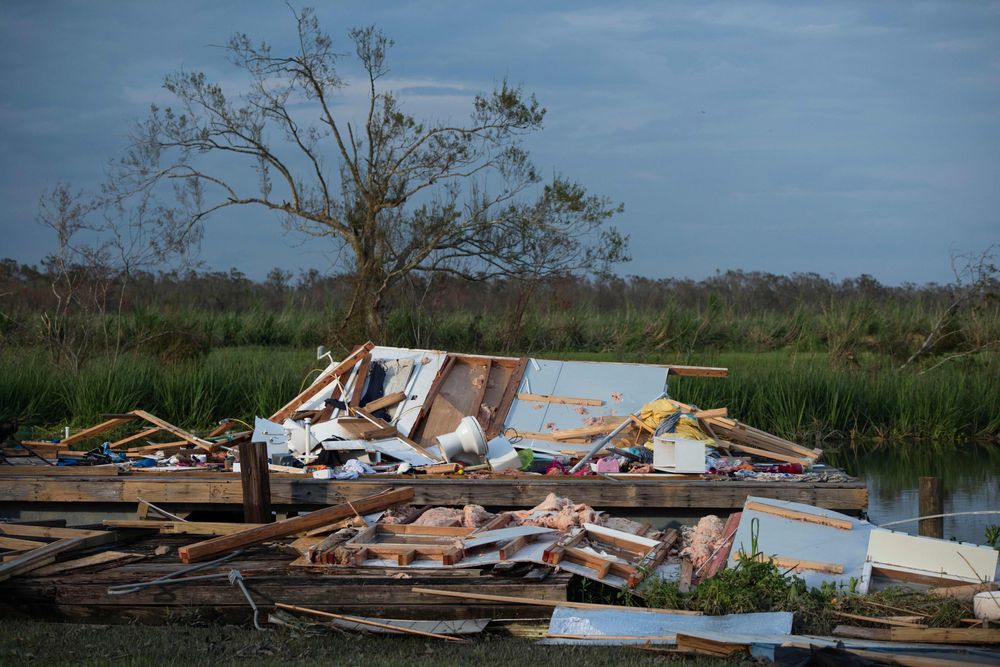 Mark Felix/Getty Images
Stat: This probably won't come as a surprise, but weather disasters have become more frequent and more costly over the last 50 years, according to a new report from the UN. Extreme weather events caused $1.38 trillion in damage in the 2010s, compared to $175.4 billion in the 1970s. The good news is they've also become much less deadly. 
Quote: "We don't think business travel will ever return to 2019 levels."
Will Hawkley, the global head of travel and leisure at KPMG, told Bloomberg that those heady days of consultants racking up miles are gone. With new communication tools, companies plan to spend significantly less on travel going forward.
Read: A comprehensive look at where America's aerospace industry stands right now, from Boeing to SpaceX. (Austin Vernon)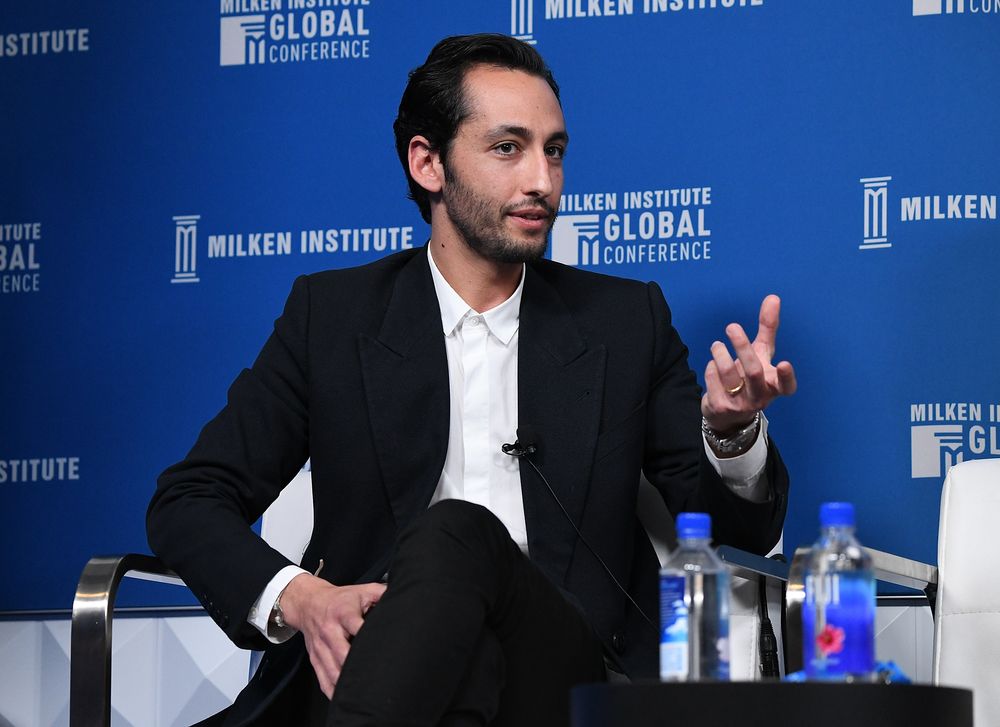 Michael Kovac/Getty Images
In a now-deleted LinkedIn post that we assume did not get routed through the company's PR team, Sweetgreen CEO Jonathan Nemen claimed that no "vaccine nor mask will save us" from Covid-19. Nemen argued that the pandemic isn't going anywhere anytime soon, and that we should focus on "overall health" and combating things like processed foods and obesity instead of infections.
The CDC has found that obesity does somewhat increase the risk of being hospitalized from Covid. But vaccines have been shown to reduce the risk of hospitalization by ~80%.
Many found the comments overdressed. Critics of the post called out Nemen for blaming Covid deaths on obesity and using the flawed BMI index to justify his views, while others pointed out that his proposal to tax processed food would largely hurt lower-income people.
Zoom out: Now's not a great time for any slip-ups that could alienate Sweetgreen customers, considering the company confidentially filed for an IPO earlier this summer. —MM
Look fresh throughout LDW—and beyond. Mizzen+Main's styles will have you looking sharp (and feeling comfortable) from the weekend BBQs to the big meeting when you're back at work on Tuesday. Right now, you can use code LABORDAY2021 to get any regular price dress shirt + pant combo for just $160. Get your LDW deal here.
Brew beats: Revive your high school dreams of being a DJ and create mashups on this site. To all of your friends who you'll inevitably send your mixes to, we're sorry in advance. 
Haha wut: Apparently you can set a world record in "lowest limbo roller-skating." 
We're hiring: Check out the many open positions across Morning Brew. Extra points for mentioning us in the cover letter.
Brew Mini: You'll definitely find some familiar names in today's puzzle. Play it here. 
Three Headlines and a Lie
Three of these news headlines are real, and one is faker than anyone who says they hate Coldplay. Can you guess the odd one out?
✢ A Note From eToro
eToro USA LLC; Investments are subject to market risk, including the possible loss of principal. This promotion is available in the USA only