You might hate Facebook's new name, but branding experts (mostly) love it
| | |
| --- | --- |
| Presented by | |
Facebook has rebranded as "Meta." In a keynote address yesterday, CEO Mark Zuckerberg announced the new name as part of the company's sweeping ambition to build an immersive digital ecosystem called the metaverse. "Today, we're seen as a social media company," he said. "…Over time, I hope we're seen as a metaverse company." Critics swiftly accused the company of trying to distract the public from mounting legal, political, and PR crises. But there's a more basic question at play: Is it even good branding? If Facebook wants to distance itself from its legacy as a social media giant, is this the way to do it? Elissaveta M. Brandon talked to four design and branding experts to find out.
—Suzanne LaBarre
a message from snap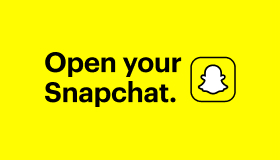 AR for Business.
Tap into the power of Snap AR to revolutionize how your business connects and drives results.
how to be a success
3 nearly effortless ways to improve your memory and recall, backed by neuroscience
Want to almost instantly improve your short-term memory and recall? Of course you do.
READ MORE
news
Amazon's big miss: What you need to know
| | |
| --- | --- |
| | Amazon posted significantly lower-than-expected 3Q earnings yesterday, a rare miss for the e-commerce giant. Earnings were $6.12 a share versus expectations of $8.92. |
| | |
| --- | --- |
| | Shares of Amazon tumbled almost 5% in after-hours trading. The company is facing a number of business challenges, including supply-chain disruptions and labor shortages. Amazon also indicated that the all-important holiday season could be impacted. |
| | |
| --- | --- |
| | Amazon's miss capped two weeks of mixed earnings for tech companies. Snap took a hit from Apple's privacy policies last week, while Apple itself missed sales expectations on Thursday. |
Check out the latest news here.