At-home COVID-19 treatments could soon be at your pharmacy
THE BIG STORY

Here's what we know about the victims of the Waukesha Christmas parade crash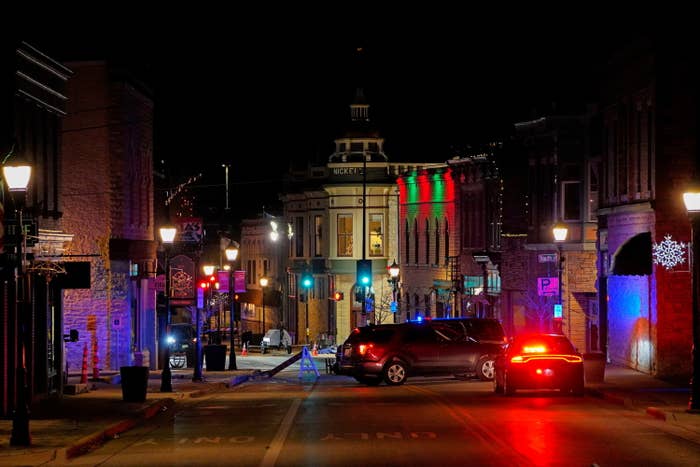 Downtown Waukesha is blocked off after a driver plowed a car through its holiday parade Cheney Orr / Reuters
On Sunday, a driver ran an SUV into a crowd at a Christmas parade in Waukesha, Wisconsin, killing at least five people and injuring 48 others. The chief medical officer of the Children's Hospital of Wisconsin confirmed that 18 children ages 3 to 16 were hospitalized after the parade. Officials said 10 of the kids were in an intensive care unit as of Monday and six were in critical condition.
Among the deceased were members of the Milwaukee Dancing Grannies, a group of grandmothers known for performing at parades, typically in matching white-brimmed hats and glittering pom-poms. The members who were killed were "doing what they loved, performing in front of crowds in a parade putting smiles on faces of all ages, filling them with joy and happiness," the group announced.
One of the victim's granddaughters, Gabrielle Kamentz, said she was "angry and sad" by the loss of her grandmother. "She had such a good heart," Kamentz wrote in a Facebook post. "Such a good soul. She was the glue that held my family together."
STAYING ON TOP OF THIS
You may soon be able to treat COVID-19 symptoms with medication at-home
New oral medications for COVID-19 are almost here. Next week, the FDA will decide if pharmaceutical company Merck will get an emergency use authorization for a COVID pill called molnupiravir. Pfizer also submitted an emergency use authorization request for their antiviral pill Paxlovid. This is what we know about the two medications so far:
Clinical trials for the two medications purport to show a 50% to 89% reduction in the risk of being hospitalized or dying due to COVID if taken soon after symptoms start.

Unlike current COVID treatments, you won't need a health care worker to inject you with the medication. Pills are likely to be available by prescription at your local pharmacy.

In both clinical trials, side effects seem to be relatively low.

Once approved, medication should be widely available. The US has agreed to purchase millions of doses of both drugs, and the two companies have each signed licensing agreements to make treatment accessible for lower and middle income companies.

THESE PILLS ARE NOT A REPLACEMENT FOR GETTING VACCINATED.

Got more questions about these imminent at-home COVID-19 treatments? Learn more here.
A judge who felt burned after giving a Capitol rioter probation through the book at another defendant. Judge Royce Lamberth sentenced a Pennsylvania man to 60 days in jail, more than the two weeks requested by the government.
Eddie Redmayne admitted that playing a transgender woman in The Danish Girl was a "mistake" and something he wouldn't do now. Critics and activists argued that casting a cisgender man to portray a trans woman not only deprives trans actors of roles, but also reinforces the harmful stereotype that trans women are men in disguise.

Janet Jackson shared a quote about "uplifting" people amid backlash against Justin Timberlake for his "appalling" treatment of her at the 2004 Super Bowl. A new documentary uncovers how Jackson's career became severely damaged following her performance, while Timberlake was asked back to perform at the Super Bowl in 2018.
VIOLENT PROTESTS AND COVID-19
Thousands of anti-vax protesters marched in Europe even though COVID-19 deaths are rising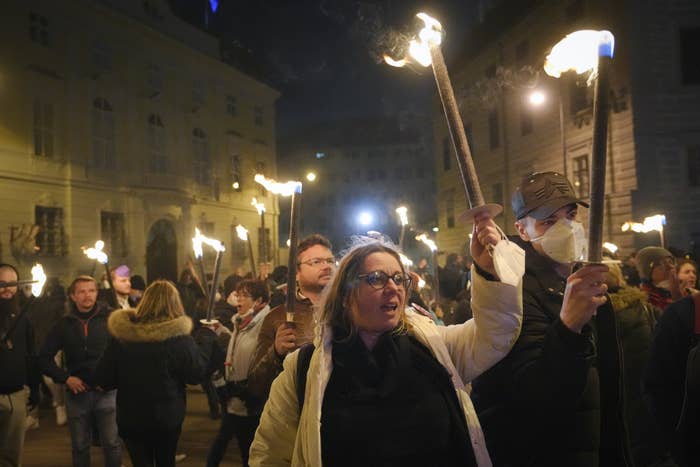 Protesters carry torches in Vienna on Nov. 20, 2021 Vadim Ghirda / AP
Tens of thousands of people took to the streets in major European cities over the weekend to protest vaccine mandates and other coronavirus-related restrictions.
In Austria, an estimated 40,000 people marched through Vienna to protest a new lockdown and a nationwide vaccine mandate. In the Netherlands, 49 people were arrested on Friday after a crowd of hundreds torched cars, set off fireworks, and threw rocks at police in Rotterdam. Demonstrations also took place in Italy, Switzerland, Croatia, and Northern Ireland.
Europe saw a 5% increase in new COVID-19 deaths during the week ending Nov. 14, while other regions worldwide reported that fatalities were stabilizing or declining.

COVID vaccines are safe and effective, even against new variants. They have been thoroughly tested and are now under the most intense safety monitoring in US history, according to the CDC. Serious side effects are extremely rare, and scientists agree that the benefits far outweigh the risks.
LADY GAGA COULDN'T SAVE IT
House of Gucci is an unambitious mess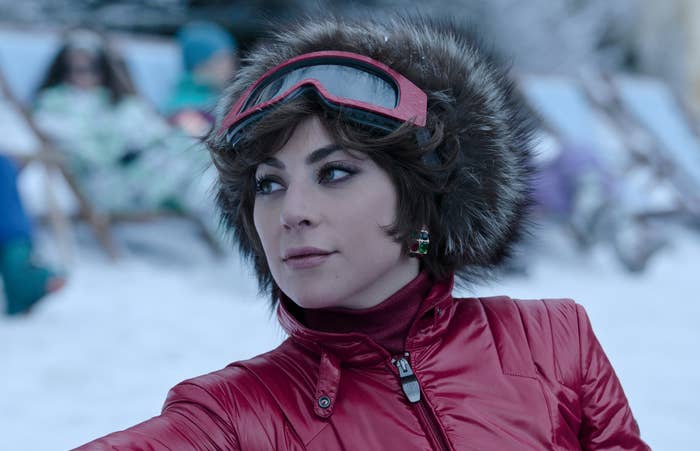 (Possible spoilers. You've been warned.)
On the surface, House of Gucci sounds perfect. The Ridley Scott movie boasts a real-life crime, a flamboyant fashion backdrop, and Succession-style family drama. It stars Lady Gaga and Adam Driver as Patrizia Reggiani and Maurizio Gucci, the couple who dragged the Gucci family name into infamy when Reggiani orchestrated her husband's murder in 1995.

But the movie never finds an angle to lean into with confidence, says Alessa Dominguez. Instead, it tries to follow multiple strands, including the family's backstory, the couple's story, and the crime, none of which coalesces into a cohesive plot. And perhaps worst of all, Gaga's role seems ancillary to the action at best, rendering the movie tagline "Her Rise Became Their Fall" hollow and disappointing.
You get to define what home means for you,
Alexa