A COVID Vaccine for All
January 03, 2022
Dear Reader,


A new, easy-to-store COVID-19 vaccine authorized last week by India's drug regulation agency holds the potential to significantly advance global vaccine equity, write Peter J. Hotez and Maria Elena Bottazzi, both at Baylor College of Medicine and the Texas Children's Hospital Center for Vaccine Development. The recombinant protein vaccine, called CORBEVAX, soon will overtake COVID-19 vaccine doses contributed by the U.S. or any other G7 country, the authors write. Read more below about this privately funded development.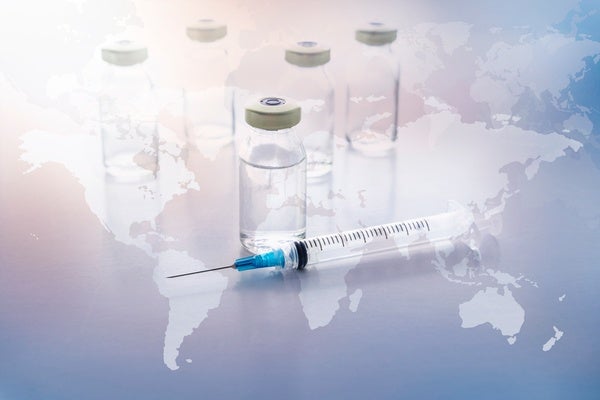 Vaccines
With proved technology and no-frills tech transfer, CORBEVAX is poised to reach hundreds of millions in the coming weeks
By Peter J. Hotez,Maria Elena Bottazzi
Medicine
Genetic Therapies for Brain Diseases
Hopes are high for a class of drug that could treat neurodegenerative conditions—but a recent clinical trial has brought the field up short
By Diana Kwon,Nature magazine
FROM THE STORE


FROM THE ARCHIVE


LATEST ISSUES


Questions?   Comments?
Download the Scientific American App