Queen Elizabeth Makes One Final Trip Home to Buckingham Palace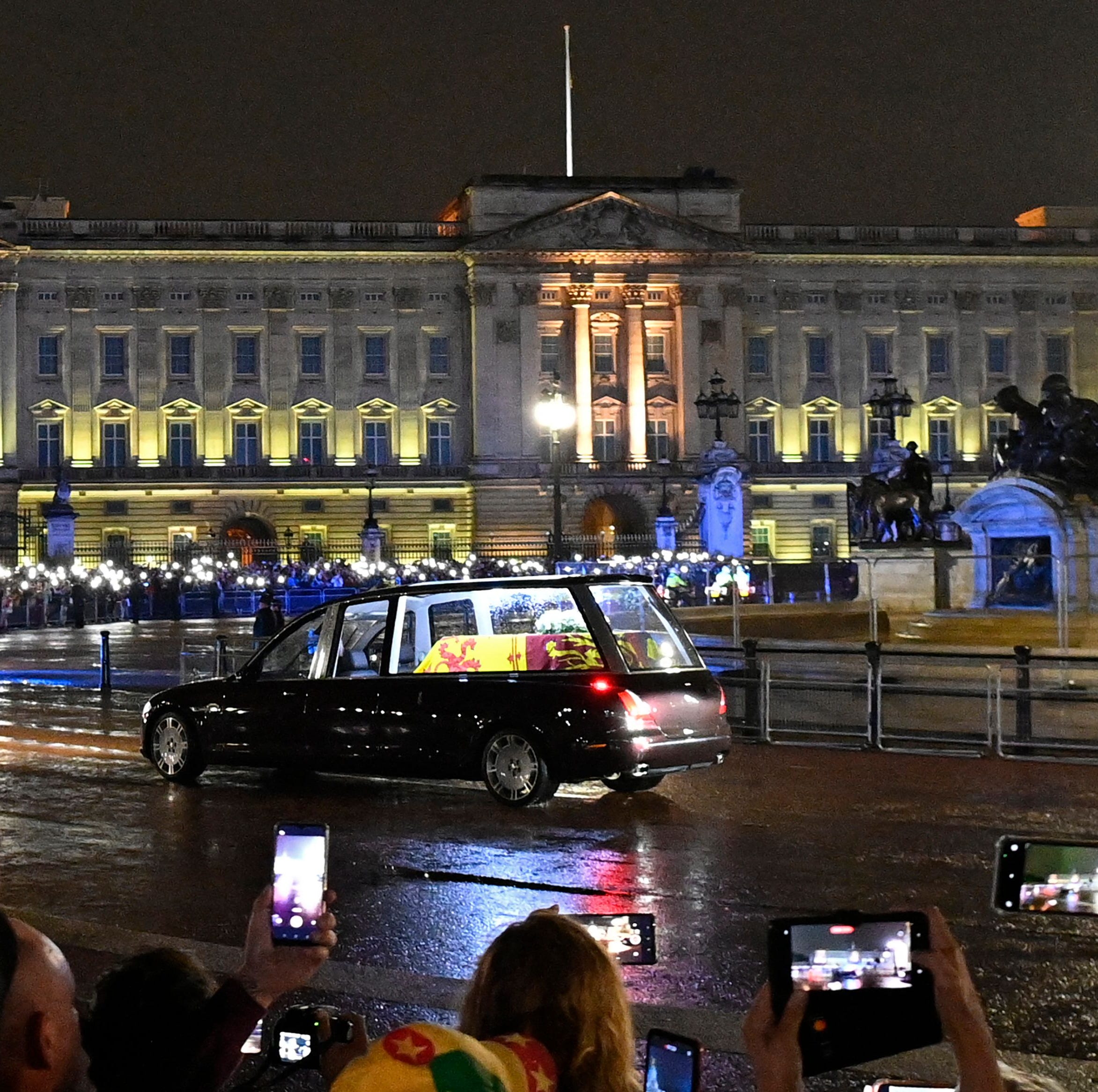 It was raining but no-one minded. It was dark, but it didn't matter because the coffin, it turned out, was lit up inside the State Hearse. Queen Elizabeth II went by the motto "I have to be seen to be believed." And now we can see just how she planned it to be so right until the end.

The crowds gathered at Buckingham Palace yesterday evening waited, huddled under umbrellas, to take in a piece of history. Of all the movements that have taken place since she died on Thursday September 8, for many the symbolism of the Queen returning to the official seat of the monarchy one last time had extra resonance. More than that, it was her childhood home; the place where three of her children were born and, poignantly, where she stood on the balcony for a final time when the nation marked her Platinum Jubilee.

Before the hearse—featuring the Queen's personal cypher and specially designed on her instruction so people could see her coffin—came up Constitution Hill towards the Palace, there was a hush. The area around the Queen Victoria Memorial which had been buzzing with activity for days, suddenly felt very still. Amidst all the action, this felt like it would be a moment to reflect.

| | |
| --- | --- |
| | Contributors to Marple: Twelve New Mysteries open up about what it was like to channel Agatha Christie, and put their own spin on a Miss Marple story. |
Artful silhouettes. Eclectic patterns. Natural materials. Say hello to The Citizenry's newest designs, all hancrafted in disctinct corners of the globe.
| | |
| --- | --- |
| | Viewing figures for the Netflix series have increased dramatically since Queen Elizabeth's death. |
| | |
| --- | --- |
| | A reservation at the world's top restaurants is no longer enough. Now, diners are going behind the scenes with chefs as part of experiences that money can't buy. |
| | |
| --- | --- |
| | Statement-making hues that look flattering on all skin tones with each and every swipe. |
| | |
| --- | --- |
| | The jewelry house reimagines a wardrobe staple. |