The Reeducation of Miss Porter's School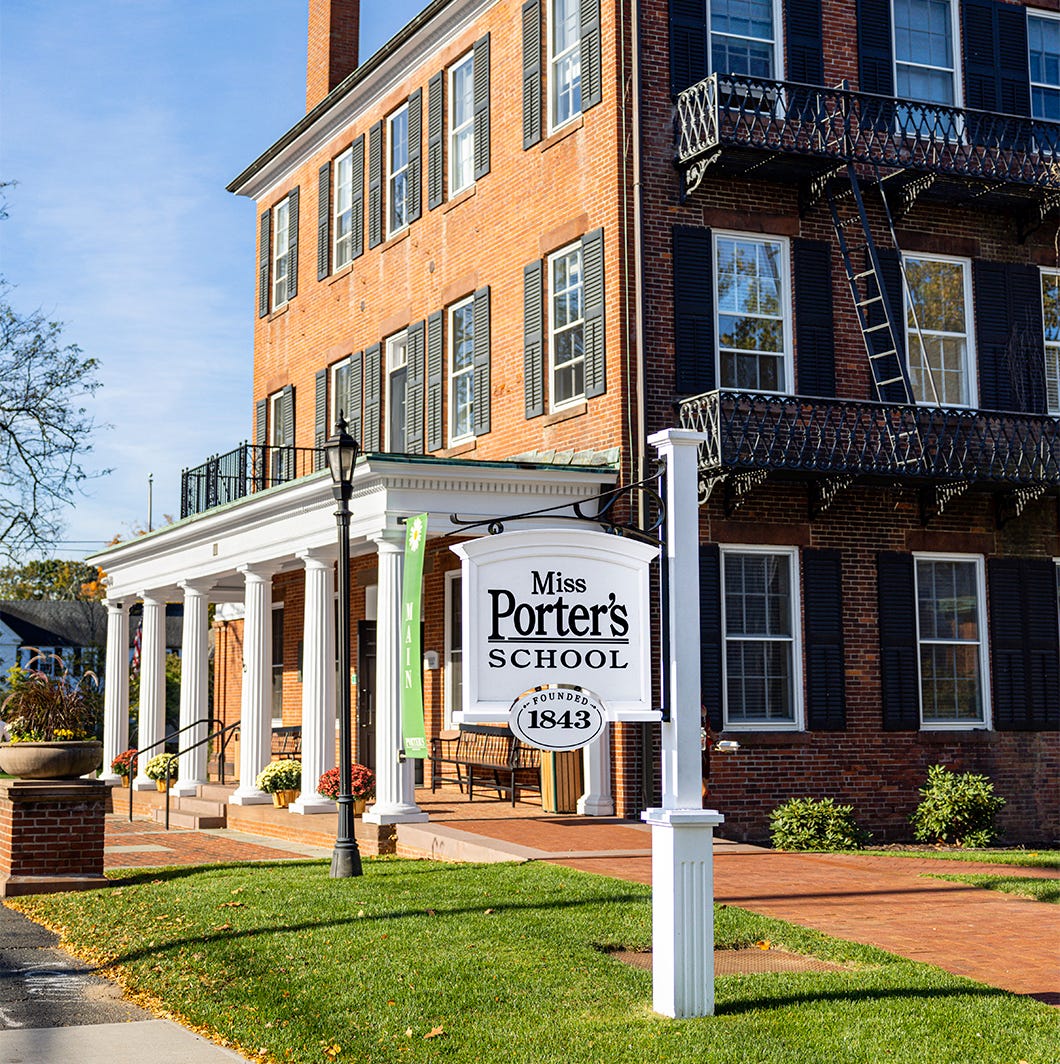 When you think of boarding school traditions, what comes to mind? Senior pranks, secret societies, and formal dinners, perhaps, but for students at Miss Porter's School, in Farmington, Connecticut, there's more than just ceremony, there's evolution.

In 1992, when I was a 16-year-old sophomore at the school, I protested alone against police brutality after the Rodney King incident. My demonstration attracted a crowd of peers and was featured on the front page of the Hartford Courant, but even as a teenager I did not feel quelled. Today student pushback is the norm; not only do high schoolers have more awareness in their worldviews, they're unafraid to express their perspectives about their communities. From walkouts to student-created Instagram pages calling out concerns about being "Black at…" various top-tier schools, race and other identity issues have been a simmering concern.

Katherine G. Windsor, the head of Miss Porter's since 2008, doesn't mince words when it comes to her intention to steer the school's students into a future where their voices will need to be heard. "Preparing young women to shape a changing world," she says when asked to state her mission. For an all-girls boarding institution that's nearly 200 years old, the idea might sound modern, but in fact it harks back to the wisdom that started it all.

| | |
| --- | --- |
| | Just two days ago the Queen appointed her 15th Prime Minister who would also turn out to be her last. |
| | |
| --- | --- |
| | From returning favorites like Succession and Ted Lasso to buzzy new shows like Only Murders in the Building and Severance. |
| | |
| --- | --- |
| | A countdown calendar for tying the knot? Why not. |
| | |
| --- | --- |
| | Ever wondered what home smells like for the duchesses? |
| | |
| --- | --- |
| | From shirt dresses to fun and fabulous knits, to feminine prints and maxi frocks, here are the 25 most stylish dresses to add to your closet this season. |