Examine How the Brain Constructs Reality in Secrets of the Mind

Behind the Scenes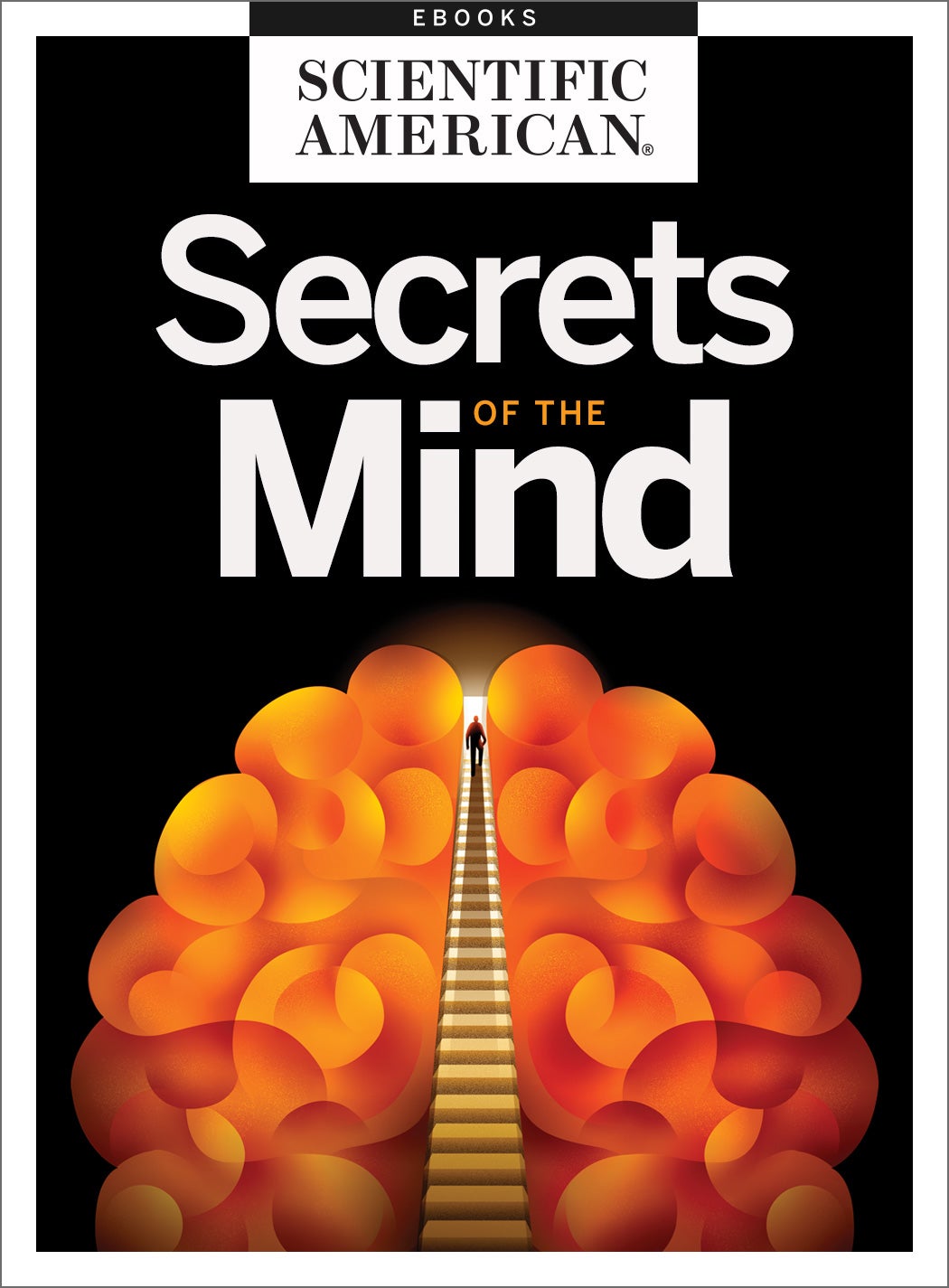 How the flesh and blood of the brain is able to formulate a self-aware mind remains a mystery. One new area of neuroscience is shedding light on how brain regions interact to give rise to who we are, and in this eBook we explore the latest studies in consciousness, cognition and perception. This includes the neural mechanisms of decision-making, memory formation, navigating social relationships, recognizing faces and much more.
The Science of Birds
Birds are fascinating creatures. They descend from dinosaurs, soar the skies and display cognitive abilities once thought to be reserved for humans. It's easy to understand why so many people are passionate birders. The more you learn about birds, the more captivating they are, and in this eBook, we examine what we know about bird evolution, intelligence, communication, migration and behavior.

The Math of Everything
Galileo said that mathematics is the language of nature. This eBook examines math across disciplines, exploring how math is the backbone connecting the physical, social and economic worlds. From practical questions about the significance of p values and using math to fight gerrymandering to the top theoretical problems in the field, this collection looks at what math reveals about our universe.

The Science of Climate Change
As evidence for human interference in the Earth's climate continues to accumulate, scientists have gained a better understanding of when, where and how the impacts of global warming are being felt. In this eBook, we examine those impacts on the planet, on human society and on the plant and animal kingdoms, as well as effective mitigation strategies including resourceful urban design and smart carbon policies.

Follow Us