☕ Back on the field
| TOGETHER WITH | |
| --- | --- |
Good morning. Per a decree from Larry David, the statute of limitations to wish someone a "Happy New Year" ends today. Anyone who gets caught using that greeting from tomorrow on will be punished by having to turn on their group chat notifications…with high volume.
—Sam Klebanov, Matty Merritt, Jamie Wilde, Abby Rubenstein, Max Knoblauch, Neal Freyman

| | | | |
| --- | --- | --- | --- |
| | Nasdaq | 10,569.29 | |
| | | | |
| --- | --- | --- | --- |
| | S&P | 3,895.08 | |
| | | | |
| --- | --- | --- | --- |
| | Dow | 33,630.61 | |
| | | | |
| --- | --- | --- | --- |
| | 10-Year | 3.563% | |
| | | | |
| --- | --- | --- | --- |
| | Bitcoin | $16,963.01 | |
| | | | |
| --- | --- | --- | --- |
| | Party City | $0.18 | |
*Stock data as of market close, cryptocurrency data as of 6:00am ET. Here's what these numbers mean.
Markets:

Stocks had their first

big rally

of 2023 yesterday, with the Dow and S&P 500 both having their best day since November after new economic data convinced investors that inflation may be slowing so the Fed can finally cool it with the rate hikes (more on that in a sec). One stock that didn't join the party: Party City. The retailer's stock tanked after the WSJ reported that it's teetering on the edge of bankruptcy.
JOBS
Why slowing wage growth has economists popping bottles
Hannah Minn
Most people don't toast to government data on a Friday night, but a report on the job market that dropped yesterday inspired cautious optimism: There might be a way out of our current inflation hellscape without bringing the economy to the brink of collapse after all.
The big numbers from the Bureau of Labor Statistics report:
The unemployment rate

dropped

to 3.5%, the lowest it's been in 50 years.

The US added 223,000 nonfarm jobs in December. Though job growth slowed from the previous month, the labor market is still going strong.

In 2022, 4.5 million total jobs were added, compared with 6.7 million in 2021.
But the number that really got people talking was the lower-than-expected month over month wage growth, which slowed to .3% in December and 4.6% annually.
While that might not sound like welcome news to anyone who doesn't live off a fortune inherited from their robber baron granddad, the folks at the Federal Reserve are most certainly pleased. Rapidly growing paychecks are seen as one of the key drivers of inflation, which the Fed has been trying to tame with aggressive interest rate hikes since early last year.

Economists have dubbed the jobs data a "Goldilocks" situation—not too hot, and not too cold. Since both the labor shortage and the strident wage growth it drove seem to be abating, the hope is that inflation will continue to decline. At the same time, a strong labor market (fingers crossed) might just allow the economy to avoid a recession caused by the interest rate increases.
Zoom out: Experts expect slowing wage growth to signal to the Fed that it's time to chill with the aggressive rate hikes. And it's not just speculation: Federal Reserve Bank of Atlanta President Raphael Bostic said yesterday that he'd lean toward just a 25 basis point increase for the next interest rate hike (as opposed to 50 basis points) if the labor market continues to cool.—SK
TOGETHER WITH THE MOTLEY FOOL
No, you can't go back in time to get the best deal on certain stocks before their prices skyrocket.
But some things are worth the wait. And right here, right now, you can do the next best thing: Score great deals on some potentially promising stocks that have hit some low, low, low prices, but still show solid signs for future success.
In fact, the experts at The Motley Fool have identified five specific stocks that fit the bill, even though their current prices may be low.
Sign up for Stock Advisor to get the deets on these stocks.
Win McNamee/Getty Images
The House finally got its speaker. It took 15 rounds of voting and four days of chaos, but Rep. Kevin McCarthy can finally start using that "Speaker of the House" nameplate you know he had made ages ago. After midnight today he finally nabbed enough votes from his Republican colleagues to secure the role, having agreed to a deal with right-wing lawmakers that will limit his power—and that all but guarantees a bruising fight when the time comes to raise the debt ceiling. Having finally gotten its leader in place, the House can now swear in new members, hand out committee assignments, and get to the actual work of legislating.
New Alzheimer's drug heads to the pharmacy. The FDA approved Leqembi, a drug that may slow down cognitive decline in early Alzheimer's patients. Key word: may. Clinical trials of the drug weren't as conclusive as some medical experts would like, but Leqembi's approval was fast-tracked since few treatments exist for the disease. The FDA has been criticized for granting the same accelerated approval to another unproven Alzheimer's drug, Aduhelm, in 2021.
ChatGPT expelled from schools. New York City public schools, the largest school district in the US, banned the AI text generator from school devices and networks this week, hoping to keep kids from cheating by getting ChatGPT to write that book report for them. Of course, students can still use it to fire off their term papers at home, but the move shows how worried educators are about the tool's potential. They may not need to be: A Princeton student recently built an app to help teachers detect cheating with the chatbot.
SPORTS
A rattled NFL returns to the field
Harry How/Getty Images
The final weekend of the NFL's regular season is typically among the most exciting dates on the sports calendar each year, featuring high-stakes games where teams jockey for playoff spots and higher seeds in the postseason.
And that'll happen again today when Week 18 kicks off, albeit under the giant cloud of Buffalo Bills safety Damar Hamlin's cardiac arrest during a game Monday—a horrific injury that has shaken players, coaches, and fans of the game.
Hamlin update: He had his breathing tube removed and has been talking and FaceTiming with family and his teammates. "I love you, boys," he told his fellow Bills players yesterday.
Meanwhile, the NFL has announced a few tributes and changes in light of the incident:
Teams have been given a number of options to support Hamlin, including painting "3" (his jersey number) in Bills colors on their 30-yard line.

After canceling the Bills–Bengals game in which Hamlin collapsed, the NFL unveiled a complex set of scenarios for the playoffs, which include the AFC Championship Game potentially being played at a neutral site.
Big picture: While Hamlin's collapse has prompted reflection over the violence inherent in NFL games, new viewership data from Sportico shows that pro football still maintains "hegemonic dominance over the domestic media market." NFL games represented 82 of the top 100 TV programs in the US last year.—NF
SOCIAL MEDIA
A romance author faked her own death
Photo Illustration: Dianna "Mick" McDougall, Source: Amazon
In the biggest scandal to hit Facebook since we got banned for offering a bag of half-eaten tortilla chips in our neighborhood Buy Nothing group, indie romance author Susan Meachen posted that she's actually alive.
She faked her own death for over two years. Meachen is/was/??? known in the romance writing world for self-publishing over a dozen books and running a successful niche Facebook group. In 2020, a post supposedly written by her daughter claimed that she had died by suicide because of bullying from other authors.
Then, on Monday, Meachen posted in the same Facebook group that was used to announce her death that she was alive and ready to start writing again, ending her post with "Let the fun begin."
While her friends and fans were glad to find out she was alive, they were also horrified. Some asked where the money they crowdfunded for funeral costs went. After Meachen's supposed death, the community even edited her final novel for free and helped promote it in her honor.
What the twist? No one's quite sure why Meachen did this. The only explanation she offered in her post was, "My family did what they thought was best for me."—MM
Sip your stresses away. From sleep and stress relief to immune health, positive energy vibes, and more, Yogi Tea is a delicious way to de-stress your day and find well-being that works for you. Crafted with 140 exotic spices and botanicals, Yogi's selection of high-quality wellness teas will tantalize your taste buds. Find your fave flavor here.
Photo Illustration: Dianna "Mick" McDougall, Source: Getty Images
Stat: It looks like the pickleball–tennis wars at your local courts are just getting started. The upstart sport's popularity grew from gherkin-sized to full sour last year: 36.5 million people played the sport in 2022, per the Association of Pickleball Professionals, a 630% bump from the 5 million who played in 2021. Pickleball is also becoming a big business, attracting investors like LeBron James and Tom Brady and sponsors like Anheuser-Busch and Skechers.
Quote: "The hose line got so full of butter they couldn't hang on to it any more."
Troy Haase, the fire chief of Portage, Wisconsin, might switch to margarine after the experience his team had fighting a fire at a dairy plant this week. The fire started in the facility's butter storage room, sending melted butter flowing "three inches thick" down the stairs that led to it—which firefighters struggled to crawl up while hanging onto a slippery hose. Nobody was hurt in the blaze, but the butter river did make its way into storm drains, clogging a historic canal.
Read: Meet the "Anna Delvey of Vietnam" as her scams unravel. (Vice)
Max Knoblauch
Weekend conversation starters:
Celebrity animals, dogs with trust funds, and a feline influencer: Explore the lives of the world's richest pets.
Out of stock? Learn what to sub in for chicken or beef stock when cooking.
The condiment MVP: Made with high-quality, delicious ingredients, Primal Kitchen Buffalo Sauce is just the kick you need to elevate your buffalo chicken dip or wings. Get it in stores nationwide or save 25% here.*
*This is sponsored advertising content.
Brew crossword: Unlock the weekend in today's 15x15 crossword. Play it here.
Open House
Welcome to Open House, the only newsletter section that's not actually as smart as it seems. We'll give you a few facts about a listing and you try to guess the price.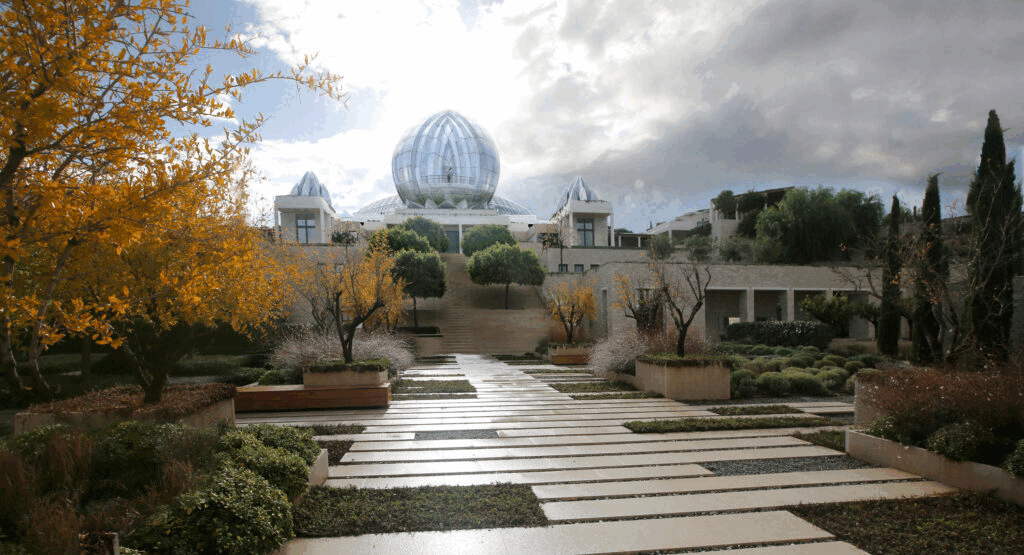 Netflix via Zillow
New year, new gimmick. Today's home is a FAKE listing for the Greek island commune from Glass Onion: A Knives Out Mystery. And even if you can't actually live in this 29,000 square-foot, cleanish energy-powered smart home, it's still fun to pretend. Amenities include:
17 beds, 22 baths

Glass onion atrium (obviously)

A million hot takes on whether it's good satire or not
How much for the fake island?
Performance reviews are right around the corner. Are you prepared? Get ready to tackle the tough stuff with the Brew's Difficult Conversations at Work course, kicking off January 9. Sign up here.
It's 2023 and it's time to start manifesting your financial freedom. Luckily, Money with Katie is here to help. Her free newsletter has everything you need to live the rich life you deserve.
Don't let your sales slump post-holiday. Give your strategy a refresh with Retail Brew's latest guide.