Scientists Fire Lasers at the Sky to Control Lightning
Sponsored by
January 24, 2023
Hello all,
Scientists have found a way to make lasers even cooler: by using them to control lightning. For decades, researchers have explored the idea that lasers can act as lightning rods, but the technology wasn't quite ready for real-world storms. Now a team has tested out a powerful laser in the Swiss Alps, and demonstrated that it can indeed guide lightning along the beam's path. Read more in this week's top story.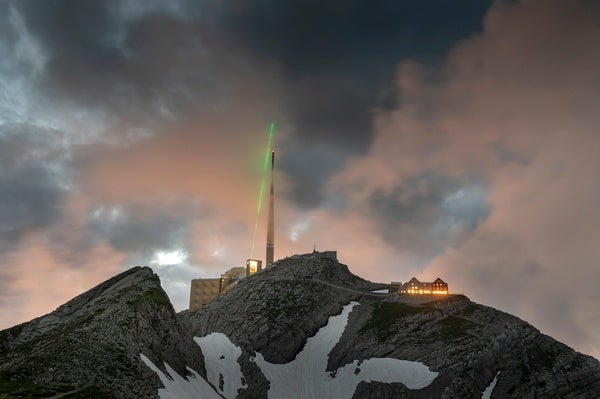 Materials Science
Ancient Roman Concrete Has 'Self-Healing' Capabilities
Mineral deposits called "lime clasts" found in ancient Roman concrete give the material self-healing capabilities that could help engineers develop more resilient modern concrete and reduce its associated emissions
By Daniel Cusick,E&E News
Climate Change
Exxon's Own Models Predicted Global Warming--It Ignored Them
Scientists working for the oil giant Exxon in the 1970s and 1980s estimated temperature increases with remarkable accuracy. Those findings could now be used as evidence in climate litigation
By Chelsea Harvey,Lesley Clark,Benjamin Storrow,E&E News
QUOTE OF THE DAY


"A new ultra-low-power method of communication at first glance seems to violate the laws of physics."
FROM THE ARCHIVE


LATEST ISSUES


Questions?   Comments?
Download the Scientific American App